What Are the Best States to Form an LLC? (Our Top Picks!)
Choosing the right state to form a Limited Liability Company (LLC) will greatly impact its success and overall viability.
As experienced business consultants with a track record of helping entrepreneurs succeed, we understand how crucial it is to choose the right state for your LLC formation.
We, therefore, spent countless hours examining state-specific variables like tax laws, business-friendly regulations, and overall economic climate.
Furthermore, our team consulted with industry experts, economists, and legal professionals to compile a comprehensive guide that will assist you in making an informed decision.
Quick Summary
The best states to form an LLC in 2023 are Delaware, Nevada, Wyoming, and New Mexico
Delaware is known for its favorable business laws and well-established legal framework, making it the best choice for a business-friendly environment
Nevada and Wyoming offer advantages such as low taxation, privacy protections, and streamlined formation processes, making them attractive options for LLC formation
---
---
List Of The Best States Where You Can Register an LLC

To help you with LLC formation, here is a general list of the best states where an LLC can be registered. It applies if you want a foreign LLC.
It is essential to mention that limited liability companies are not limited to this list. LLC registration does not depend upon a domestic LLC being formed in one of these states.
It would be unwise to presume that limited liability companies formed elsewhere or limited liability companies formed in one of these states will always meet the needs of your LLC formation.
It would help if you researched on your own before making any final decisions about where to form your domestic LLC.
The Top 4 States for Forming an LLC in 2023

If you choose to form an LLC in Delaware, Nevada, or Wyoming, you will enjoy certain advantages that may not exist elsewhere.
These states are known as "popular states" for LLC formation because they have developed some of the most advanced laws for limited liability companies.
What are the benefits of forming a domestic or foreign LLC in these states?
Less paperwork

Less administrative work

Fewer costs

Minimal reporting obligations

No business income tax

State income taxes don't matter because business expenses are tax-deductible, and there is no state corporate income tax.
Furthermore, the state income tax is low, and the corporate tax rate is not higher than the average in these states. Perhaps this is one of the reasons why it's best to form an LLC in Delaware, Nevada, or Wyoming.
1. Delaware: Overall Best for Business-Friendly Environment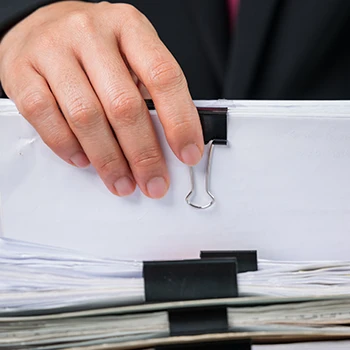 Delaware consistently ranks at the top for LLC formation due to its favorable business laws and well-established legal framework, making it easy to conduct business and pay taxes.
With an impressive 66.8% of Fortune 500 companies incorporating, Delaware offers the best business environment for new LLCs [1].
Delaware's appeal stems from its General Corporation Law, widely recognized as the nation's most comprehensive and flexible statute for forming a business [2].
Additionally, its Court of Chancery, a renowned business court, has shaped modern U.S. corporation case law [3].
Furthermore, Delaware is among the select states, including Nevada, Wyoming, and New Mexico, offering enhanced privacy protections for LLC owners, known as "anonymous LLCs."
Delaware's extensive body of business law provides clarity and predictability for entrepreneurs.
While Delaware's annual franchise tax may be considered a disadvantage by some, the state offers other advantages. This includes flexible operating agreements and privacy protections, which outweigh this factor.
2. Nevada: Best for Low Taxation and Privacy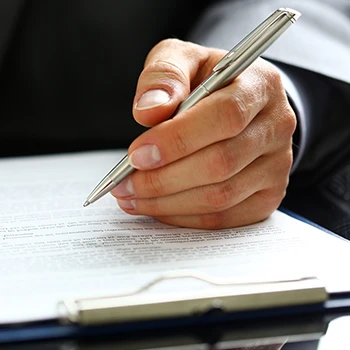 Nevada is another popular choice for forming an LLC due to its favorable tax structure and asset protection laws. It ensures your LLC can conduct business and pay taxes smoothly.
The state does not impose corporate income taxes, personal income taxes, or franchise taxes on LLCs [4].
This makes Nevada an attractive option for entrepreneurs seeking to minimize their tax liabilities.
Nevada's strong asset protection laws also safeguard LLC owners from personal liability, enhancing the state's appeal.
Privacy protections are another advantage of forming an LLC in Nevada. Although an annual list of members and managers must be filed, the state provides robust safeguards for business owners.
However, it's important to note that maintaining a physical presence in Nevada may be necessary, which could be a drawback for some business owners.
3. Wyoming: Accommodates Low Taxation and Privacy
Wyoming has gained recognition as a business-friendly state, offering several advantages for LLC formation.
One key advantage is Wyoming's absence of state income tax, making it an appealing option for businesses aiming to minimize tax burdens.
Wyoming also provides robust privacy protections, allowing for anonymity in LLC ownership. The state boasts a streamlined formation process and low annual fees, contributing to its favorable reputation.
However, as with Nevada, maintaining a physical presence in Wyoming might be required for some businesses, even for a foreign LLC.
4. New Mexico
New Mexico stands out as one of the best states to establish an LLC, offering a range of advantages that make it an attractive choice.
With its lowest LLC filing fees, comparable to Arizona and Mississippi, New Mexico allows for cost-effective LLC formation.
Furthermore, the state does not impose annual reporting requirements, reducing administrative burdens for business owners.
Privacy is another significant benefit, with enhanced protections available.
However, it is important to note that these benefits are primarily advantageous if New Mexico is your home state or if your business operations are confined to New Mexico.
Otherwise, you will still need to pay the initial filing fee and engage a registered agent in New Mexico, limiting the practicality for out-of-state entrepreneurs.
Moreover, the privacy provisions in New Mexico are on par with other popular states like Delaware, Wyoming, and Nevada, providing added security for business entities.
LLC in Your Home State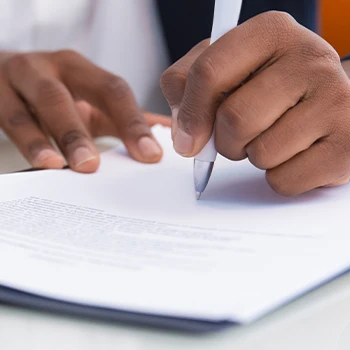 Since limited liability companies are based out of individual states, it would be most logical to form a sales tax and LLC in your home state if you already live there and plan on having sales and clients in that state.
However, your home state may not have the best laws. This is another reason why it's important to research your options before organizing your domestic or foreign LLC.
Many foreign LLCs are registered in Delaware without any further action being taken. Some foreign LLC/s maintain offices or business activities in multiple states, while some foreign LLC/s do not have any foreign location.
Some foreign companies are organized into group LLCs. This makes it possible to have multiple foreign members owning one foreign entity.
Key Considerations for Selecting a State to Form an LLC
You'll need to consider various factors when choosing a state to form an LLC.
These factors are crucial because they can greatly impact the success and profitability of your business.
Some essential factors to consider include:
1. Tax Regulations
This factor will play a major part in determining the financial implications of forming an LLC.
Some states offer favorable tax structures, such as low corporate tax rates, no state income tax, or exemptions for certain types of businesses.
2. Business-Friendly Environment
A business-friendly environment is vital for fostering growth and minimizing bureaucratic hurdles.
Consider states with streamlined business registration processes, minimal regulations, and supportive government policies.
Access to resources like networking opportunities, business development programs, and incubators can also contribute to a thriving entrepreneurial ecosystem.
3. Legal Requirements
Each state has specific legal requirements for forming and maintaining an LLC.
These requirements may include minimum capital requirements, registered agent obligations, reporting obligations, and compliance with specific business laws.
Understanding and fulfilling these legal obligations is crucial for maintaining the legitimacy and protection offered by an LLC structure.
Should I Start an LLC in Another State Than My Home State?
You can start an LLC in another state than your home state if the foreign state has certain benefits that outweigh your state, such as accessing favorable tax regulations or legal advantages.
However, it can also introduce complexities, such as additional registration requirements and ongoing compliance obligations.
Proper research and consultation with legal professionals familiar with your home state and the desired state can help you navigate the implications.
How Do I File for an LLC Formation in Different States?
You can file for an LLC formation in different states by following these steps:
Research the specific requirements and procedures for LLC formation in each state you're interested in
Gather the necessary documentation, such as articles of organization
File the required forms with the appropriate state agency
Pay the necessary fees
Your LLC formation process will vary depending on the state you choose.
If you're unsure where to start, it would be a good idea to at least make a list of your personal and business information before contacting any state formation agencies.
Most states require personal information such as your name, address, and social security number for personal income tax purposes.
It's also a good idea to contact the secretary of state office where you want to form your limited liability company. Here you'll get information about all necessary fees and personal information requirements.
Some state formation agencies will require personal information for all members of your domestic or foreign LLC, while others may not need personal information.
You also have to check how much the fees are in each state and any other requirements before you fill out their forms.
You should always review your filing documents before submitting them to have a good idea of what personal information the state will need.
Domestic LLC vs. Foreign LLC
Domestic LLCs follow the rules of their state of formation, while foreign business entities must have operations in the US to be qualified for many federal tax benefits.
However, foreign business entities are also restricted from being able to transact business within other states besides the one where they were formed.
Depending on the state that your business will be operating in, you might have to consider factors such as registration fees and annual report requirements when deciding which option is right for you. "Every state has different laws regulating LLCs."
Domestic LLCs only have to withhold taxes if they distribute their company's profits to LLC members or owners, so it is best not to cash distributions until you consult with your tax advisor about how much money should be withheld.
Related Articles:
FAQs
Can I Form an LLC in a State I Don't Live In?
You can form an LLC in any state you want. You do not need to be physically present in the state when filing your paperwork or during formation.
Which State Is Cheapest to Incorporate In?
Delaware is the cheapest state to form an LLC in, followed by Nevada and Wyoming. Every state varies concerning the filing fees and annual report requirements.
You need to check with your business formation agent or your Secretary of State's office for more information.
Which State Has the Lowest Taxes for Business?
Alaska has the lowest taxes for businesses at 5.06%. This makes it an attractive destination for businesses seeking to minimize tax burdens.
The favorable tax climate in Alaska can potentially provide significant cost savings for companies operating there.
What Are the Worst States to Form an LLC?
The worst states to form an LLC are New Jersey, California, New York, Connecticut, Minnesota, Ohio, and Maryland.
These states have complex registration procedures and high filing fees. Additionally, these states are notorious for their high taxes and restrictive business regulations.
To start a business in one of these states, research beforehand and plan accordingly.
Best States To Form An LLC
The best states to form an LLC offer tax benefits that outweigh the ones in your state.
You must look at each state's corporate income tax laws. Some states do not require a foreign LLC to file a return because the company has no state income, while others allow a deduction for all expenses in another state.
If you're still unsure whether to form an LLC in any state, consult with an experienced business formation service like ZenBusiness or with an attorney. This will help you decide the best state to file your LLC.
---
References:
https://www.cnbc.com/2023/03/13/why-more-than-60percent-of-fortune-500-companies-incorporated-in-delaware.html
https://corpfiles.delaware.gov/pdfs/whycorporations_english.pdf
https://courts.delaware.gov/chancery/history.aspx
https://llbcpa.com/corporate-taxes-businesses-pay-nevada/