Starting a new business can be a huge undertaking; however, using a formation service like Nationwide Incorporators can help you with LLC formation services and remove the stress from the process.
After collaboration with Nationwide Incorporators over the years, I learned that the company has been operating and assisting with the establishment of businesses since 1997. Attorney-backed reviews are a sentiment to their longstanding reputation.
Since I've partnered with multiple online service providers before, I'll provide personal insights on the services offered based on features, price, and other factors to do with LLC formation.
What Is Nationwide Incorporators?
Nationwide Incorporators is a company that offers attorney-assisted business formation services. Based on my several interactions with the company, I can attest to the personal attention their experts accorded me.
It was founded in 1997, and the company owner, Robert, has over 25 years of experience as a business lawyer.
As part of their service, I received a free phone consultation from a corporate attorney. Speaking directly with a professional, I gained considerable insight regarding business formation process, which specific entity to form and other legal matters pertaining to the industry.
Service Features & Prices
When one of my clients initially planned to establish an LLC, I directed them to Nationwide Incorporators and learned about the formation packages they offer. Each service was tailored to meet specific business needs and are priced at a corresponding cost.
Basic LLC Formation Package ($145 + State Fees):

This package includes a business name availability check, preparing and filing of the Articles Of Organization, sample operating agreement and organizational minutes, and free expertise of an experienced business attorney. 

Priority Deluxe LLC Formation Package ($325 + State Fees):

The priority deluxe package includes everything from the basic package plus a minute book with your business name, a customized operating agreement, sample organizational minutes, customized membership certificates, and a state-specific checklist for ongoing compliance requirements.

Priority Premium LLC Formation Package ($375 + State Fees):

The priority premium package

includes everything from the basic package and priority deluxe package plus fully custom membership certificates and minutes, a customized membership ledger, preparation of the application for a federal tax ID number (EIN), and getting your tax ID number EIN from the IRS.
While navigating their platform, I learned that Nationwide Incorporators offers additional formation services, as shown in the screenshot below:
Our #1 Recommendation
Nationwide Incorporators
Benefits
Here are some of the essential advantages of using Nationwide Incorporators LLC services:
1. Track Record
Nationwide Incorporators was created in 1997 by a business attorney with over 40 years of experience in the industry.
The business has provided professional services to thousands of companies. Their clients seem to appreciate the attorney-powered services at a fraction of the cost.
2. Customer Service
After my multiple interactions with the company, the customer support has been reliable and highly efficient in answering my queries and concerns.
You can actually contact them via phone, by email or through the contact form available in their website. Based on my experience, they typically reply within one business day.
Their team is full of attorney-powered experts who can help you with essential business affairs and other LLC formation services questions.
Their customer service team is reachable from 9 am to 6 pm.
3. Simple Order Process
Ordering priority premium, deluxe, and other LLC services from Nationwide Incorporators LLC is simple.
You simply need to fill out a few forms on their website with your business information and then pay the fee.
Certain services aren't available to purchase online; however, their team is just a phone call away from getting these services.
4. Attorney Aided
An attorney aids their formation process; business attorneys will review your document filing closely before sending them to the state. This is an even better offer than a 100 percent accuracy guarantee.
5. Learning Center
During my time working with Nationwide Incorporators, I read through their comprehensive educational platform. The medium offers insightful legal resources that proved to be invaluable in business formation, including licensing and permits, entity type and foreign registration.
6. Publication Service
Nationwide Incorporators offer publication services. They advertise notices of your information in newspapers to bring you new business.
This can be an invaluable option for a small business owner just starting out that may have little to no clientele.
Downsides
Despite Nationwide Incorporators being an excellent formation service, here are some downsides you may experience.
1. No Registered Agent Service Included
Nationwide Incorporators doesn't include registered agent service offerings. Other filing companies often offer a free year of registered agent services for free in their business formation packages.
2. Not The Cheapest Service
Starting at $145 plus state fees, Nationwide Incorporators doesn't offer the most affordable service; however, if you can benefit from the additional services such as tax, bookkeeping, and accounting services, and if you take into account help from legal experts, it is a steal.
Who Should Hire Nationwide Incorporators?
Clients that need legal expertise should hire Nationwide Incorporators. As part of my work, I help entrepreneurs in finding legal expert advice, which is why I recommend this company for existing and potential business owners.
We also suggest Nationwide Incorporators for business owners needing accounting, payroll, and bookkeeping services or ongoing compliance and federal tax help.
Other User Testimonials
"If you're thinking about setting up a legal entity, forget legal zoom or any other entity formation service and call Mike at Nationwide Incorporators instead. The best thing about Mike is his ability to break down the incorporating process into easy-to-understand language. He goes above and beyond to give you his expertise as an attorney, something you can't get with legal zoom. Even after the formation of my business, Mike still goes out of his way to answer questions that I have. I cannot recommend him enough. Seriously, he has the best prices and the value and can't be matched"
- Dillon C., Yelp
"I've been struggling with figuring out incorporating information for a while now, and good LORD, do I wish I'd just gone straight to Mike at Nationwide. He made the murky waters of the whole process clearer in ten minutes than I've been able to do through Legal Zoom (which I will now NEVER use again) or any online explanations. So grateful to know I can have him on my team in the future. Thanks, Mike!"
- A B., Yelp
"Mike came to us through a referral, and we are so glad he did! He's incredibly knowledgeable, breaks down the law into layman's terms, takes questions without extra charges, and is VERY quick to respond! We set up 3 new corporations Nationwide, and they have gone smoothly each time. The best is that the price is absolutely reasonable!! Thank you Mike!"
- Tarja S., Yelp
Comparison To Other Services
In this section, we'll be comparing Nationwide Incorporators to three of its biggest competitors.
1. ZenBusiness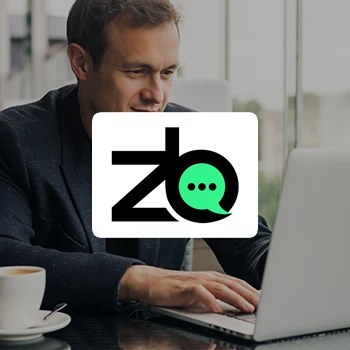 ZenBusiness is a great option compared to Nationwide Incorporators due to its low pricing. Their formation services start at $0, including expense and deduction tracking and everything you need to form your business.
They also do not offer registered agent service with their package but offer it separately for $199 per year.
Nationwide Incorporators offer some tools in their packages that ZenBusiness doesn't, such as tax services, bookkeeping, accounting, payroll services, and more.
2. Northwest
Northwest's plans start at $39, and they include registered agent service, mail forwarding with the US postal service, a business address, privacy by default, corporate guide service, and specialized customer service.
While Nationwide Incorporators doesn't include registered agent service, they offer more overall business services, including payroll, bookkeeping, accounting, and more, to keep your business running smoothly.
3. IncFile
Incfile offers LLC services starting at $0, and that price includes document prep, a year of free registered agent service, and a tax consultation with their base package.
Nationwide Incporprators offers additional services such as help with personal and business taxes, bookkeeping, accounting, legal services, and more than IncFile doesn't include.
FAQs
Is Nationwide Incorporators Legitimate?
Yes, Nationwide Incorporators is legitimate. They have been in business since 1997, helping businesses to create LLCs and stay compliant with state laws.
What Is The Nationwide Incorporators Refund Policy?
Nationwide Incorporators doesn't offer much information about a refund policy. Finding detailed information on their refund policy is challenging, so it's unclear whether they offer a refund policy.
What Are Other Business Services Offered by Nationwide Incorporators Besides LLC Formation?
Other business services offered by Nationwide Incorporators besides LLC formation include sample operating agreements, seller permits, business licensing, corporate minutes, foreign registration, and more.
Does Nationwide Incorporators Have Decent Customer Service?
Nationwide Incorporators has decent customer service. If you call them with questions, you will be talking to someone located in their physical office instead of a call center. In this case, you get more customized customer service with Nationwide Incorporators.
How Fast Does Nationwide Incorporators Process LLC Formations?
How fast Nationwide Incorporators process LLC formation depends on the turnaround time of each state, so their processing time varies from a few days to a few weeks [1]. They also offer expedited service to speed up your formation services.
Does Nationwide Incorporators Have A Lot Of Upsells?
Nationwide Incorporators does not have a lot of upsells. Once you have selected your package, they give you options for add-ons such as expedited processing, customized operating agreements, business licenses, and more. However, they aren't pushy about the possibilities and only present them to you once.
Do Nationwide Incorporators Help With Ongoing Compliance?
Nationwide Incorporators does help with ongoing compliance but doesn't offer an annual report service. They do offer a custom corporate minutes service, payroll help, tax help, and bookkeeping help for your ongoing business needs.
What Is Nationwide Incorporators' Biggest Advantage?
Nationwide Incorporators' biggest advantage is their ability to have an experienced attorney review and draft your documents before they are submitted to the state of formation. There are no other competitors that offer this service.
Is Nationwide Incorporators Worth It?
Nationwide Incorporators is an excellent choice for forming your business, especially if you want the added services of bookkeeping, accounting, payroll, tax help, legal advice, business attorney experts, and more.
However, if you want to create an LLC and don't need any additional services for your business, consider hiring ZenBusiness. ZenBusiness is an excellent choice for creating a business, with its base pricing starting at $0.
They offer excellent customer support and everything you need to form your company promptly and efficiently.
We Recommend This Instead
ZenBusiness
Pros
Various formation packages to choose from
The prices of each package are reasonable
They provide a worry-free compliance
Quick turnaround time
A lot of positive customer feedback
Get the BEST PRICE until the end of September
Cons
Non-profit business formation is not provided