IncParadise has almost 25 years of experience in the LLC industry. They have helped to form thousands of businesses and have great reviews from lots of satisfied customers.
As an expert in the field of business formation, I gained over a decade of practice working closely with various online service providers.
In this IncParadise review, I'll provide my personal insights on the company, covering the features, services, pricing, benefits and comparison with its top competitors to help you determine if it's a suitable choice for your business.
What Is IncParadise?
IncParadise is a business formation service created in 1999, and since then, it has helped form over 15,000 businesses.
They are a small formation company but come with a solid reputation. They specialize in developing LLCs in Nevada but can form an LLC in any state.
Service Features & Prices
Having dealt with several online formation services, what I found to be notable about IncParadise is that the company offers a single package only. This feature makes LLC formation simple and straightforward.
Here's what you get when you avail of their single package:
LLC Formation Package ($89 Plus State Filing Fees):

Name availability check, Articles of Incorporation, filed formation documents, company bylaws, template stock certificates, meeting of shareholders and directors minutes, other sample documents, and reminders about annual renewal.

Registered Agent Service ($89):

IncParadise offers discounts on registered agent services if you choose their LLC plan. If you pay $89 for the first year, you only pay $40 for the second year.
Our #1 Recommendation
IncParadise
Additional Services
IncParadise offers additional services to help form your limited liability company, including:
EIN $25

Registered Agent $89 for the first year, $40 afterward

Certificate of Good Standing price varies by state

Apostille price varies by state

Custom Minutes $20

LLC Kit And Seal $98
While navigating the platform, I learned that the website displays all additional services you can avail of, as shown in the image below:
Benefits
Since I've employed the services of IncParadise on my latest client, there are certain advantages that have made an impression. They include the following:
1. Value
IncParadise offers all the necessary services to form an LLC for an affordable price.
Their LLC formation service comes with an added benefit for those creating an IncParadise LLC in Nevada. They offer free expedited service for this state.
2. Customer Service
IncParadise LLC offers excellent customer service that is reliable. You can reach the service provider by phone, email, or fax from 11 am to 7:30 pm on weekdays.
When you contact them, you get a response from IncParadise support directly in the main office with reliable feedback. They also offer mail forwarding services for enhanced customer service.
3. Ease Of Use
IncParadise LLC has an easy-to-use interface. Registering for their formation package has simple steps.
All you have to do is select your business state and any additional services you want to include for your business entity.
Their processes are rapid and straightforward, even when choosing other business formation services.
When creating an account on IncParadise, you need to choose from a series of service selection, input account details and billing address and review order information, as shown in the image below:
4. Add Ons
IncParadise LLC offers a reasonable price for several add-ons for their basic formation service.
This gives your business more flexibility to choose the services that you genuinely need for your business and not what you don't need.
5. Good Track Record
IncParadise has almost 25 years of experience helping to form online and brick-and-mortar companies.
Their company team has dealt with many different business situations, from a small company to a large company and more.
6. Affordable Registered Agent Service
IncParadise offers registered agent services for more affordable pricing than most other formation services.
At the same time, their affordable prices don't compromise the quality of the service.
On top of that IncParadise also provides lifetime registered agent service for $40 after spending $89 for the first year, which no other formation service offers.
7. Great Customer Feedback
Due to being a small service provider, IncParadise doesn't have as many customer reviews as other services and is not BBB accredited.
However, almost all the feedback that they do have from customers is positive.
Customers praise the company for their excellent customer service, ease of use, and fast expedited filing.
Downsides
Despite IncParadise being one of the best formation services in Nevada, here are some downsides you may experience.
1. Not The Least Expensive Option
IncParadise's prices start at $89, and while this price is affordable, it is not the least expensive option. There are options for LLC creation that start at $0 or more affordable prices.
2. Focus On Nevada LLC
Although IncParadise does full formation for other states, IncParadise specializes in Nevada LLCs.
Some of their services, such as free expedited filing, are available only for that state, so if you are trying to start a business outside Nevada.
Who Should Hire IncParadise?
Clients looking to create an LLC in Nevada should hire IncParadise.
We recommend IncParadise for business owners who:
Prefer one basic package
Prefer add-on options
Prefer a business with a long track record
Other User Testimonials
"This team has been really very wonderful in helping me through the stressful and unknowable process of setting up some virtual offices and corporations for some new ventures. I hit them with everything and had the most kind, knowledgeable and patient help. It's a one-stop place with no-nonsense and a very personal touch - and a very competitive price. A+ in every way!"
- Rick Sander
"The team at IncParadise is so kind and helpful. They helped me with the process of starting my company and even guided me with a lot of legal documents I wasn't aware of. From getting my company registered to help me with a virtual business address, they have assisted in the best way possible. I keep troubling them with a lot of petit issues, and they deal with everything so beautifully. I am so glad I came across them. Highly recommend their services to everyone!"
- Sahil Kumar
"I have been a client for many years. They have formed two corporations for me, and their services are timely and flawless. Their customer dashboard is extremely convenient and allows you to keep track of your corporate records. I also utilize their mail service, which is outstanding compared to others that I have used in the past. Pricing is more than fair but would be worth it at twice the price. If you are looking for a highly personalized experience from people who actually care about your needs, then look no further."
- David Z.
"I have been using these folks for the last several years and find them to be an excellent resource for businesses. They are for my corporate agents for 3 corporations that I run/manage. I use them for my virtual office for two of them. They are keenly intelligent, friendly, and above all, relatively inexpensive. In addition to all of this, Claire is a fantastic woman who not only handles their accounts but has a massive bowl of candy that she is more than willing to share. You can't ask for anything more... top-notch business acumen, great business resources, and some Mik Duds. I'm a happy guy."
- Phil P.
Comparison To Other Services
Having collaborated with various online formation services, I am in the position to objectively compare IncPradise with three of its major competitors based on the merits and features of each entity.
1. ZenBusiness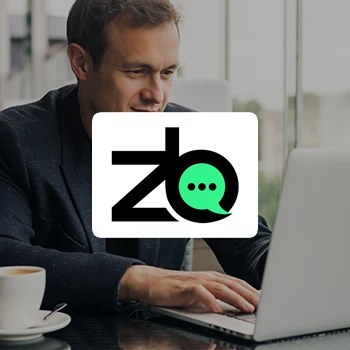 ZenBusiness's pricing is among the most affordable LLC formation offerings in the industry, with their basic plan starting at $0. This famous basic plan comes with a free month trial in banking and bookkeeping, while also offering optional worry-free compliance for first year, free of charge.
They can help you with LLC formation in any state and offer some extras that IncParadise doesn't, such as expense and deduction tracking and a 100 percent satisfaction guarantee.
Where IncParadise shines over ZenBusiness is that their registered agent service is more affordable than ZenBusiness's service.
IncParadise also offers several formation document extras that ZenBusiness doesn't.
2. Northwest
Northwest's base formation pricing starts at $39 and offers more than the base package of IncParadise.
Northwest's base package provides registered agent service, a business address, privacy by default, specialized customer service, and corporate guide service.
IncParadise's website and prices are a bit more straightforward than Northwest's.
3. IncFile
Incfile also offers formation services starting at $0, and that price is difficult to beat.
However, IncParadise typically has faster response times for customer service than IncFile. With IncFile, you may have to wait up to 24 hours for a response.
IncFile has a more streamlined website. IncFile also includes a year of free registered agent service with their package, but their renewal fee is $119 versus IncParadise's $40.
IncFile also offers real-time order tracking, which IncParadise does not.
FAQs
Is IncParadise Legitimate?
Yes, IncParadise is legitimate. The company has been in operation for almost 25 years and has helped to form thousands of businesses, mainly in Nevada.
How Long Will It Take To Build An LLC With IncParadise?
It will take between two days to a few weeks to build an LLC with IncParadise, depending on your state of incorporation [1]. When forming a Nevada LLC, you can expect the free expedited filing to form your business within 3 days.
Does IncParadise Have A Refund Policy?
IncParadise does have a refund policy. They will pay your money back if you cancel the order; however, they charge a cancellation fee which changes based on the stage your order was in.
Is IncParadise Worth It?
IncParadise is an excellent choice for LLC services if you want to create a business in Nevada. While they will assist you in forming an LLC in another state, Nevada LLCs are their focus.
However, if you want to create an LLC in any state besides Nevada, consider choosing ZenBusiness.
ZenBusiness is the best choice for forming an LLC in every state due to the fact that their base pricing starts at $0, and they offer everything your business needs to start your business off right.
We Recommend This Instead
ZenBusiness
Pros
60-day money-back guarantee
No hidden fees
They provide a worry-free compliance
Flexibility when building plans
Excellent customer support
Get the BEST PRICE until the end of October
Cons
Non-profit business formation is not provided