7 Best LLC Services in Ohio (2023) To Form Your Business
Hiring an Ohio LLC formation service can save you lots of effort when forming a limited liability company in this state.
These services not only simplify the LLC formation process but also provide invaluable guidance at every step.
As an expert in business formation and growth, I understand the complexities and nuances involved in this process.
To assist you in navigating these challenges efficiently, I have collaborated with a team of legal professionals and meticulously analyzed and compared the top LLC services in Ohio.
This guide will provide you with a comprehensive overview of the best LLC services available in Ohio.
Editor's Choice
Rated by more than 2000+ customers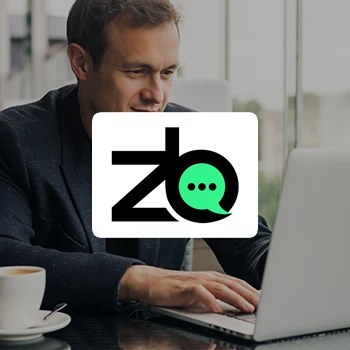 ZenBusiness
Click To Signup
81% of visitors chose this
#2nd Best Choice
Rated by more than 1000+ customers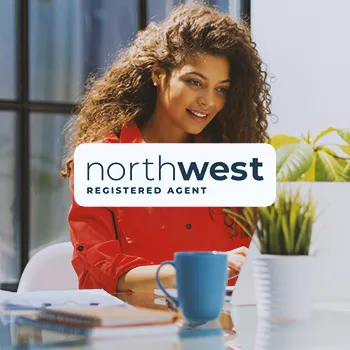 Northwest
Click To Signup
#3rd Best Choice
Rated by more than 1000+ customers
Incfile
Click To Signup
The 7 Best Ohio LLC Formation Services (November 2023)
1 - ZenBusiness
(Best Overall)
Would you recommend ZenBusiness (Best Overall)?
In our journey to establish an LLC in Ohio, ZenBusiness stood out as the best overall LLC formation service, combining efficiency, affordability, and user-friendliness.
Our personal experience over 12 months with ZenBusiness was nothing short of exceptional.
The process of setting up our Ohio LLC was remarkably efficient, with every step clearly outlined and easy to follow.
We were able to quickly and easily access all necessary documents and licenses, ensuring our business was operational without delay.
Their platform, designed for ease of use, ensures the initial filing is done in a swift 10-12 minutes. They provide transparent package selections, with valuable additions like an EIN.
In only four days, we had our LLC confirmation, accompanied by a comprehensive New Business Kit.
Overall, we can attest that ZenBusiness provides a straightforward and hassle-free process for setting up an Ohio LLC business.
LLC Formation Packages:
Starter LLC Formation Package ($0 + $99):

Includes expense and deduction tracking,100% accuracy guarantee, and standard filing speed (2 to 3 weeks). You'll also get a 1-month free trial of banking and bank account services (each service renewed at $5/month) and a Money Pro Bookkeeping trial for a month (renewed at $30 monthly). The package also provides a website builder service and optional worry-free compliance for the initial year, with a renewal option at $199/year upon acceptance.

Pro LLC Formation Package ($199 + $99): With this plan, you'll get an operating agreement, an EIN, the fastest "rush" filling speed between 1 and 2 business days, and everything from the Starter LLC Formation Package.
Premium LLC Formation Package ($349 + $99):

The Premium Plan includes everything in the Stater and Pro Plan plus a personalized business website, business email address, business domain, and business document templates.

Ohio Registered Agent Service ($199/yr): The yearly service fee for their service costs $199.
Pros
Various LLC formation service packages available
Reasonable prices
Worry-Free compliance
Positive feedback from real customers
Quick business formation service process
Cons
Non-profit business formation is not provided
Sign Up To ZenBusiness
2 - Northwest Registered Agent Service
(Best Premium)
Would you recommend Northwest Registered Agent Service (Best Premium)?
Our team of professionals recently had the pleasure of using Northwest Registered Agent Services, and we can confidently say that their service gives the best premium.
One of the standout features of Northwest Registered Agent is their strong emphasis on privacy and security. They ensure that your data is protected and never compromised.
Their platform is not only easy to navigate but also serious about data protection, ensuring that your sensitive information is never sold.
We were able to navigate the initial steps in a mere 9 minutes, and our entire setup was completed within 72 hours. This showcase their efficiency and dedication to quick service.
Throughout our experience, the customer support was nothing short of impressive, providing us with the guidance and assistance we needed at every step.
From our firsthand experience, we can attest to the premium quality of their service.
While you might need an extended budget due to their range of add-ons, the investment is well worth it for the level of service and peace of mind you receive.
LLC Formation Packages:
Basic Package ($39 + $99 State Fee): This package includes a year of free registered agent service in Ohio, if you decide to form an LLC with the. Other features in this plan are articles of organization and an operating agreement.
Full Service LLC Formation Package ($225 + $99 State Fee): All the features from the Basic Package, as well as an operating agreement, mail forwarding, same-business-day filing, and a client account.
Northwest Registered Agent Services ($125): If Northwest forms your LLC, the first year of the registered agent fee is free.
Pros
Transparent pricing
Free Registered Agent service for a year
Protection of privacy
Fast business formation and same-day filing​
Sign Up To Northwest Registered Agent Service
3 - Incfile
(Most Affordable)
Would you recommend Incfile (Most Affordable)?
Renowned for its exceptional customer support and cost-effective LLC formation service, Incfile simplifies the complex process of business formation, making it accessible to all Ohio businesses.
After engaging with Incfile's services, we were thoroughly impressed. Their team's responsiveness and helpfulness from the outset set a positive tone.
The user interface, designed for simplicity and efficiency, made navigating the LLC creation process a breeze. We found the entire procedure of filing our LLC not only straightforward but also surprisingly swift, thanks to Incfile's streamlined approach.
The affordability of Incfile's services does not come at the expense of quality. Every step, from initial consultation to the final filing, was handled with utmost professionalism and attention to detail.
This blend of cost-effectiveness and high-quality service is a rare find in the world of business formation services.
If you're seeking an affordable yet reliable LLC service in Ohio, IncFile is the go-to choice.
LLC Formation Packages:
Silver Package ($0 + $99 State Fee): Silver Package includes preparing & filing the articles of organization, a free registered agent service for the full year, unlimited name searches, phone, and email support.
Gold Package ($199 + $99 State Fee): All the previous features plus banking resolution, operating agreement, EIN Business Tax Number, IRS Form 2553, online access dashboard, and tax consultation.
Platinum Package ($299 + $99 State Fee): This plan has all the Gold Package plus a domain name with a business email, free next-day filing, and business contract templates.
Registered Agent Services ($119): It has a dashboard to access your documents online. If you appoint IncFile to register your limited liability company with the Secretary of State, they offer you a free registered agent for a year. After that, $119/year.
Pros
Affordable LLC services
1-year Registered Agent
Support via phone and email
Compliance reminders
Sign Up To Incfile
4 - Rocket Lawyer
(Best Essentials)
Rocket Lawyer stands out as a premier provider of online legal services, especially for business owners and individuals with diverse legal needs.
From our firsthand experience, Rocket Lawyer excels in demystifying complex legal matters. Their approachable and clear explanations make navigating the intricate world of law surprisingly straightforward.
This is particularly invaluable for Ohio business formation, registered agent services, and a wide array of legal aid.
We used Rocket Lawyer's seven-day free trial period to test their premium service and found their team of lawyers to be knowledgeable and communicative.
The team at Rocket Lawyer comprises seasoned lawyers who bring a wealth of experience and knowledge. This ensures that you receive the best possible legal guidance, tailored to your specific needs.
Their commitment to excellence is evident in every interaction, making them a reliable partner in legal matters.
LLC Formation Packages:
Standard LLC Formation Package ($99.99 + $99 State Fee / Free with $39.99 per month membership): If you opt for Standard Package membership, you will take advantage of various free legal documents, free attorney services, and 25% off your registered agent.
Registered Agent Service ($149.99): For $149.99 per year you will get Register Agent services. A 25% discount is available if you have a membership that costs $39.99 monthly.
Pros
Free 7-Day trial membership
30-Day money back guarantee
Highly rated service team
Cons
Not a traditional business formation service
Membership can be expensive
Sign Up To Rocket Lawyer
5 - Swyft Filings
Swyft Filings is a low-cost Ohio LLC Formation service that has become a substantial part of the industry compared to large competitors.
This company has dozens of suppliers, including banks, attorneys, accountants, and business advisors.
If you are working with an extremely tight budget, hiring Swyft Filings has several benefits, like the ability to accept payments in installmentas.
Despite the fact that this only relates to the LLC creation package, you will still get excellent service.
Free delivery, purchase tracking, and 24/7 access to your legal documents are all features included in their programs.
We advise using them due to these advantages and lifelong customer service.
Our team tried out Swyft Filings' Ohio LLC formation services and found the process to be smooth and efficient. Their user-friendly platform allows us to complete all necessary paperwork easily.
Additionally, their customer service answered our numerous queries promptly, showcasing their commitment to client satisfaction.
The major drawback of these packages is that a free registered agent is not provided, but you will like the flexible price and attentive customer care.
LLC Formation Packages:
Basic Package ($0 + $99 State Fee): Basic package is ideal if you want basic LLC incorporation plus document filing.
Standard Package ($199 + $99 State Fee): It does include more features like a Federal Tax ID (EIN), operating agreement, and banking resolution.
Premium Package ($299 + $99 State Fee): The Premium contains all basic and standard services, as well as free domain and business website hosting, a customized digital corporate kit, and the FedEx delivery of your approved articles with a tracking number.
Registered Agent Service ($99 per three months): The registered agent is paid on a quarterly basis.
Pros
Personalized customer support
Affordable prices
A comprehensive platform
Cons
Lots of upselling
Limited features
Sign Up To Swyft Filings
6 - MyCompanyWorks
MyCompanyWorks is a skilled service provider with an extensive understanding of Ohio's LLC rules and regulations.
When we used their services to register our LLC, we found this beneficial. Throughout the process, the customer support offered us helpful advice and guidance.
This helped to make the whole process easy and stress-free.
Forming an LLC with MyCompanyWorks was fast and easy.
The application procedure was completed in around 10 minutes, and it's their standard time, regardless of the sort of organization you're founding.
We loved their customer support that responds to emails or calls within 20 minutes, but we can agree that they are not one of the cheapest options in the market.
If your budget is a big deal, you might focus on more affordable LLC formation service providers.
LLC Formation Packages:
Basic Formation Package ($59 + $99 State Fee): It prepares and files the article of organization with the Secretary of State. Other features include name availability search, business bank account setup, banking resolution, free logo, and more.
Entrepreneur Formation Package ($179 + $99 State Fee): Includes everything the Basic Package includes, plus federal tax ID, MyCompanyForms lifetime forms & tax guide, and a registered agent for a year.
Complete Formation Package ($259 + $99 State Fee): It includes everything the Entrepreneur Packages have, plus MyCompanyWorks premium, Annual Report Filing Service, and more.
Registered Agent Service ($99): This is a yearly subscription but for startups, MyCompanyWorks offer a free first year of registered agents if you buy the Entrepreneur or the Complete bundles.
Pros
Free tax consultation
Business supervision
Priority support
Cons
Paid registered agent
Complicated website
Sign Up To MyCompanyWorks
7 - Harbor Compliance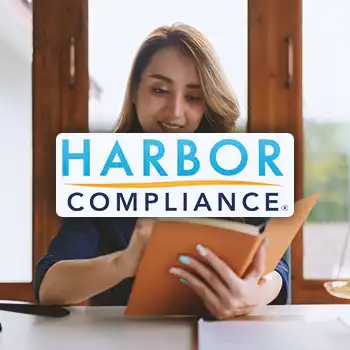 Harbor Compliance is best known for having great compliance experts. Their customer service representatives are knowledgeable and fast to solve any issue.
If you opt for them in multiple states, you will get up to a 10% discount - this is a unique offer on the market.
At first, we didn't find their 'no refund' policy to be customer-oriented or paying up for a year's service, but we were impressed with their attitude toward privacy, which inspired us to risk a bit. And it was worth it.
Thanks to data encryption and Norton and Trustwave monitoring, you can be sure that your data will remain untouched, and they will do their best to stick to everything within a single-day processing time.
LLC Formation Packages:
Formation Package ($99 + $99 State Fee): They check if your suggested business name is available and files the articles of organization with the state.
Registered Agent Service (89-$99): A 5-10% discount is applied if you opt to pay for the service in advance for more than two years.
Pros
24 hours turn-around
Personalized customer service
Simple software
Cons
No refund policy
Very expensive
Sign Up To Harbor Compliance
---
How We Picked And Tested The Best LLC Services In Ohio
To identify the best LLC services in Ohio, we reviewed 15 different providers, focusing on their performance in several key areas.
We conducted anonymous testing to ensure unbiased results and consulted with legal experts to understand the nuances of Ohio's business environment.
Here is what we did:
1. Cost
A cost-effective service can be particularly appealing to new businesses that are budget-conscious.
We compared the costs of different packages, from basic to premium, to cater to various business needs.
IncFile stood out as the most affordable option, offering a free basic package that only requires the state fee. ZenBusiness also provides competitive pricing, with a starter package priced at around $49.
On the other end of the spectrum, LegalZoom, while offering a comprehensive service package, was noted as the most expensive option.
2. Quality Of Customer Service
Effective customer support is essential for addressing queries and providing assistance throughout the LLC formation process.
We evaluated how quickly customer support responded to inquiries. We looked at the variety of ways customers could get in touch with support.
Northwest Registered Agent excelled with multiple communication channels and quick responses.
3. Turnaround Time
The speed at which an LLC service can process and relay legal documents is vital for businesses eager to start operations.
We measured the time taken from application to completion. We also assessed the efficiency of document handling and delivery.
ZenBusiness was remarkable for its quick turnaround, often completing processes within a few days. In contrast, MyCompanyWorks had a slower turnaround time, which could be a drawback for those needing expedited service.
4. Local Expertise
Local expertise is crucial for navigating state-specific laws and regulations, ensuring the LLC complies with Ohio's unique legal landscape.
Here, we evaluated the quality of state-specific legal and business advice.
Harbor Compliance demonstrated significant local expertise in Ohio, offering tailored advice and services aligned with state-specific requirements.
5. Ease of Use
A user-friendly online platform simplifies the LLC formation process, making it more accessible, especially for those new to business formation.
Here, our main objective was the simplicity of the LLC formation process and navigating and using each company's online platform.
Rocket Lawyer's platform had an exceptional ease of use, providing a streamlined and intuitive user experience.
6. Turnaround Time
The speed at which an LLC service can process and relay legal documents is vital for businesses eager to start operations.
Our methodology involved measuring the time taken from application to completion. We also assessed the efficiency of document handling and delivery.
ZenBusiness was remarkable for its quick turnaround, often completing processes within a few days. In contrast, MyCompanyWorks had a slower turnaround time, which could be a drawback for those needing expedited service.
7. Reliability and Reputation
Trustworthy reviews and ratings on platforms like TrustPilot offer valuable insights into customer experiences.
Our evaluation focused on analyzing customer reviews for insights into each company's reliability and consistent quality in service delivery.
IncFile and ZenBusiness both received high praise for their reliability and positive customer feedback. However, MyCompanyWorks had mixed reviews, indicating some inconsistencies in service delivery.
Steps to Start an LLC in Ohio
To form an LLC in Ohio, there are several steps:
Step 1: Name your LLC
Step 2: Choose A Registered Agent
Step 3: Research If You Need A Business License
Step 4: File Articles Of Organization
Step 5: Get A State Certificate
Step 6: Make An Operating Agreement
Step 7: Apply For An EIN
FAQs
Is Ohio A Good State For LLCs?
Ohio is a good state for LLCs. Having an LLC in Ohio comes with tax benefits, tax flexibility, and limited liability.
Do You Have To Pay Yearly For An LLC In Ohio?
You do not have to pay yearly for an LLC in Ohio. Ohio is one of only 5 states that have a no-annual report policy. You do not need to file any information annually, either.
No, LLCs are not taxed in Ohio because they're treated as pass-through entities. However, Ohio has a Commercial Activity Tax (CAT) that all businesses must pay based on their gross income receipts. The minimum CAT tax for an income bracket of $150,000 or more is $150.
Our Verdict On The Best LLC Formation Service In Ohio
Obtaining an Ohio LLC has many benefits and is critical to legitimizing your business. Among the LLC formation services in Ohio, the seven companies we covered stand out for several reasons.
However, after detailed research and several consultations, we recommend ZenBusiness as the best LLC formation company for any business.
We tried ZenBusiness and found their services to be of great value for the indicated prices.
We were also impressed with the range of services offered, from forming LLCs and corporations to filing necessary paperwork and taxes.
Our #1 Recommendation
ZenBusiness (Best Overall)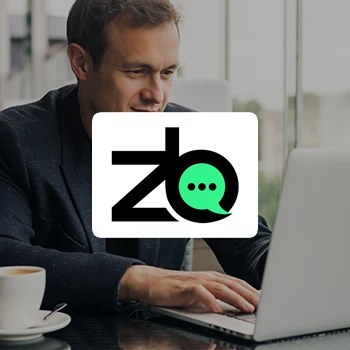 Pros
Various LLC formation service packages available
Reasonable prices
Worry-Free compliance
Positive feedback from real customers
Quick business formation service process
Get the BEST PRICE until the end of November
Cons
Non-profit business formation is not provided