Forming an LLC in Arizona can be arduous, especially when you are unfamiliar with the entire process. Fortunately, LLC formation services are there to help.
A reliable LLC service in Arizona can walk you through the necessary paperwork to submit to the Secretary of State and ensure your legal documents are filed on time.
To help you make an informed decision, we teamed up with our attorneys and researched  and tested different top LLC services in Arizona.
This post discusses their various service features and recommend an LLC formation service that can benefit your business the most.
Editor's Choice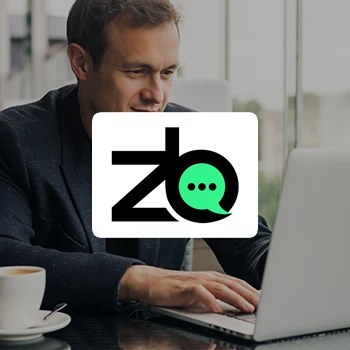 ZenBusiness
Click To Signup
#2nd Best Choice
Northwest
Click To Signup
#3rd Best Choice
IncFile
Click To Signup
Top 9 Arizona LLC Formation Services (February 2023)
1 - ZenBusiness (Editor's Choice)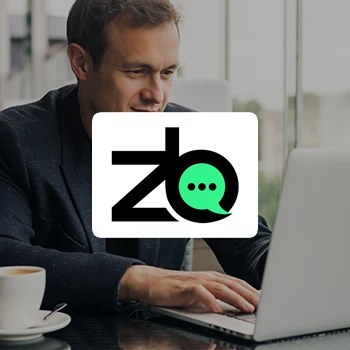 We highly recommend ZenBusiness as our go-to service provider - they offer a comprehensive suite of business formation services.
Since they opened their doors in 2015, they've helped to form over 300,000 Limited Liability Companies.
They are proud to have earned an average rating of 4.7/5 from nearly 4,500 satisfied clients—and have become highly renowned among small business owners across Arizona for their excellent LLC services.
ZenBusiness has made everything much simpler because they can walk you through the entire procedure. In our experience, we did the whole formation procedure online, which took only a few minutes.
We love that ZenBusiness's well-designed dashboard allows you to track the status of your LLC's formation in real time after completing your transaction. Also, it's great that you get updates and alerts throughout the creation process.
Service Features:
Starter Formation Package ($49): With this package, you can get a free operating agreement template, registered agent for a year, the incorporation of your Limited Liability Company, and a free CPA examination.
Pro Package ($199): This LLC service package includes completing annual report submissions, your Employer Identification Number (EIN) registration, and making two annual amendments.
Premium Package ($299): This bundle provides domain privacy, business domain names, website email addresses, and expedited filings.
Registered Agent Service ($199): Includes a year of registered agent service in its three package tiers. But in the succeeding years, you willbe charged $119 or $99 for its annual subscription.
Pros
Has an array of Arizona LLC formation services packages
Positive online reviews
There is no need to worry about compliance
Affordable packages
Arizona LLC formation services are pretty fast
Sign Up To ZenBusiness
2 - Northwest Registered Agent
Northwest Registered Agent is a reputable LLC service provider with over a decade-long experience. Since 1998, it has built a reputation by bringing the best LLC services at a fair price, with the best customer service on our list.
We appreciate that the initial fees are $39 and come with a year of registered agent service cost-free.We found tihis affordable and convenient for our tight budget.
Northwest Registered Agent is straightforward, especially for individuals unfamiliar with Arizona state laws.
You may choose the form you want to make, complete several questions, and the platform can automatically produce the necessary legal papers.
Service Features:
Base Formation Package ($39): This LLC formation service package provides a year's worth of free registered agent service—and all the paperwork necessary for your Arizona LLC, specifically legal filing, registration, and name searches.
Deluxe Package ($179): This LLC formation service includes Base Formation features and Employer Identification Number (EIN).
Registered Agent Services ($125): This LLC service package provides a free year's worth of registered agent service. But in the following years, you will need to pay $135 annually for its service renewal.
Pros
Over 20+ LLC formation experience
Fees are transparent and upfront
Solid privacy
1 year of registered agent service to assist with your business formation
Sign Up To Northwest Registered Agent
3 - IncFile
Incfile is your best choice if you seek more affordable LLC formation services. IncFile covers almost everything, leaving only the Arizona state, address, and certification fees for you to handle.
We also praise the firm's customer service team for its speedy response. We could easily reach out to them via phone or email address available on their website.
Despite amassing over 10,000 positive customer reviews, we didn't particularly appreciate its few pricey upsells and third-party offers.
Service Features:
Free Silver Package ($0): This LLC formation service bundle can help create your Arizona LLC. You can also get a free year of registered agent service and lifetime company compliance notifications.
IncFile Gold ($199): This LLC service package includes forming your operating agreement, banking resolution, and receiving an EIN.
Platinum Package ($344): This LLC formation service package provides fast-tracked filing, a free website, domain setup, and a business contract template to help you get started.
Registered Agent Service ($119): With this LLC formation service package, you can get a year of unpaid registered agent services. However, an annual renewal of $199 is chargeable.
Pros
Pocket-friendly LLC formation services
Worked with over 80,000 startups
IncFile provides a free year of registered agent service
Prompt phone and email help desk
Cons
Comes with several upsells and third-party offers
Sign Up To IncFile
4 - Rocket Lawyer
Rocket Lawyer is a trusted online legal service in Arizona, with over 25 million enrolled users.
The organization boasts how it conveniently links clients with any type of legal support they require, including business creation, registered agent services, or urgent legal aid.
We like how it gives customers access to highly skilled attorneys for comprehensive legal advice on personal and business matters.
You can immediately access attorneys and their counsel by phone, email, or chat.
Individuals and businesses in Arizona may use Rocket Lawyer to quickly generate legal documents and obtain legal advice.
Rocket Lawyer provides a free 7-day trial, allowing you to learn about the options they provide and evaluate if you like their style and product.
Service Features:
Arizona LLC Formation Service ($99.99): This Arizona LLC services package includes LLC formation service free of charge and 25% off after that. Members or non-members get the registered agent service free.
Registered Agent Service ($149.99): This Arizona LLC services package includes registered agent service; your business address is protected as they receive legal documents on your behalf. Also, they'll handle all your legal filing.
Legal Documents ($39): In this LLC services package package, you can create, share, and sign legal documents. Note that this price is for each form you access, so it can be expensive if you want many legal documents.
Pros
Provides contact with real lawyers
100% refund policy
Access to legal document templates
Cons
Free LLC service available for premium members only
Expensive subscription services
Sign Up To Rocket Lawyer
5 - Swyft Filings
Swyft Filings appeals to most business owners because of its price flexibility and quick response times.
Even if there are less expensive choices for online LLC creation services, their plans are very customizable.
At Swyft Filings, customers receive excellent continuing legal help and have one of the best LLC creation services available.
Overall, they are known for assisting consumers in forming LLCs independently, especially considering the cost and package flexibility.
Even though many of their services are provided by third parties, they are still an excellent pick.
Service Features:
Basic ($49): Covers the establishment of your Arizona business, filing your articles of organization, and checking the availability of your desired name.
Standard ($149): This Arizona LLC services package bundle comes with everything from the basic plan. You can also get a customized financial resolution, an operating agreement, organizational minutes, and TIN registration.
Premium ($299): Features Basic and Standard plan services alongside free hosting, a corporate website, and digital state document delivery.
Pros
Personalized email and phone support
Speedy turnaround times
Diverse payment methods
Cons
Quite a few upsells
Registered agent services are offered only as add-ons.
Sign Up To Swyft Filings
6 - Harbor Compliance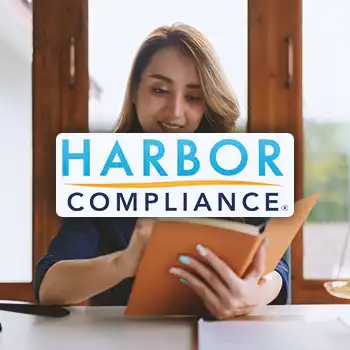 As a supplier of web-based LLC formation services, Harbor Compliance offers both for-profit and nonprofit companies a full spectrum of compliance solutions, including entity management, state licensing, and tax filing.
At Harbor Compliance, establishing a limited liability company is a simple process. Their website commands are simple to understand after logging in.
They also provide a formation bundle that comprises all the essential components required to set up an LLC in Arizona.
However, Harbor Compliance doesn't offer a variety of services in this package, not even tax filings managers or services for managing publications and yearly reports.
You are required to subscribe to their premium compliance plan if you want these services.
Service Features:
Basic Arizona Formation Plan ($99): Provides your LLC's articles of organization, as well as offer a draft operating agreement, as part of the formation package.
Software package ($540): This bundle has a unified user interface and includes business, tax, license, and record-keeping software.
Compliance package (begins at $99): Includes services offered by the formation package, in addition to your LLC's annual report, distribute any required notices, and give affidavits.
Pros
Widely known brand
Good client protection
Factual legal assistance
Sign Up To Harbor Compliance
7 - MyCompanyWorks
MyCompanyWorks strikes a good mix between price and functionality, allowing a wide range of entrepreneurs to have access to services that help them establish and grow their enterprises.
One great feature about MyCompanyWorks is its most generous return policies compared to its rivals in the LLC formation business sector.
They offer you a full 90 days window to consider your purchase, and if you're unhappy, they can reimburse your service costs with no questions asked.
They have a significant amount of good client evaluations, which gives them an advantage over many of their rivals.
MyCompanyWorks distinguishes itself from the crowd because it offers reasonable and exceptional prices.
Service Features:
Entry-level plan ($59): Includes personalized meeting minutes, limitless name availability checks, and the creation and filing of Arizona articles of organization.
LLC entrepreneur package ($199): On top of everything in the preceding package, this package also comes with a perpetual tax guide, a document seal, a Federal tax ID, and an LLC kit.
Complete LLC package ($279): This plan includes everything from the lower tiers, a free tax consultation for LLCs, and a free year of registered agent service.
Pros
Sufficient basic tier package
Highly rated online
100% customer satisfaction
Cons
Cannot track forms
Slower turnaround
Sign Up To MyCompanyWorks
8 - Legalzoom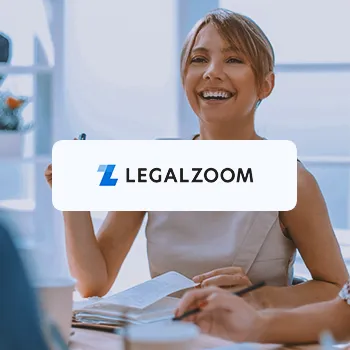 LegalZoom has a lot of brand recognition and is the most well-known LLC formation service provider in Arizona.
LegalZoom's finest feature is its 100% satisfaction guarantee and return policy.
When you sign up with LegalZoom, you have a 60-day period to evaluate whether or not you are satisfied with their services. They can give you one without hesitation if you decide you want a refund.
They provide the most flexible hours of availability in the business services market. You can reach them during regular business hours from, Monday to Saturday.
Service Features:
Arizona Registered agent service ($299): Here, you get practical tools for premium registered agent services, such as high data security, identity theft protection, and limitless cloud storage.
Arizona LLC formation ($79): This bundles up all the basic LLC formation processes. Note that with this plan, you don't get a year of registered agent service for free.
Pros
Reliable refund policy
User-friendly interface
Professional customer support
Cons
Expensive add-ons
Slower LLC formation process
Sign Up To Legalzoom
9 - Tailor Brands
Tailor Brands takes things a step further once you incorporate your firm. They provide resources to assist you in developing a logo, building marketing tools, and growing your web presence.
We recommend Tailor Brands if you need assistance to develop your new firm's online presence swiftly.
While their standard plan is competitively priced, Tailor Brands' premium packages give unmatched assistance for starting a new business entity.
Tailor Brands' logo builder, web developer, and graphic design resources enable you to begin rolling out your company's identity immediately after it incorporation.
Service Features:
Basic Formation Plan ($49):

This plan provides a single package for a few crucial LLC creation services. Other services include operating agreement ($29), Arizona registered agent ($199), annual compliance ($199), Employer identification number (EIN) ($99), and expedited filing ($49).
Pros
Convenient formation services
Excellent customer support team
Hassle-free compliance
Cons
Auto-charges
Business domain hosting is only an add-on
Sign Up To Tailor Brands
Benefits of Creating an LLC in Arizona
You can accrue the following benefits by creating an LLC in Arizona:
Safeguards Your Liability
This business entity can assist you in safeguarding yourself from private creditors [1].
It is one of the principal factors that business owners and entrepreneurs form their LLCs. LLCs can also shield you from liabilities by members or other LLC owners.
2. Makes Forming And Managing Your Business Easier
Another benefit of creating an Arizona LLC is that you might regularly avoid being confronted with paperwork and legal documents.
That's because establishing an LLC as a business structure is far smoother than doing the same for a corporation.
Besides that, your Arizona-based LLC's articles of organization must be filed with the Secretary of State. And your Arizona business is exempted from regular conferences and minute-taking procedures, unlike a corporation.
3. A Solution to Increased Capital
You can flexibly raise capital with your Arizona LLC. Furthermore, your LLC is permitted to grow by adding new members without giving them total authority over management.
4. Enjoy the Benefit of Pass-Through Taxation
Unlike a corporation, additional tax benefits are accorded to your Arizona LLC. Pass-through taxation allows you to collect income from the taxes paid through your LLC [2].
Arizona LLC Formation Process
The following steps are crucial for forming an Arizona LLC:
Our Selection Process
Our selection process was based on these four key features:
1. Service Features
Before recommending any LLC service, we agreed that the service features on each package have to be one of the main criteria.
We ranked providers that offer essential services in their low to top-tier levels at a reasonable price range.
2. Price
In terms of pricing, affordability is critical when selecting a service provider.
We went with LLC services that are reasonably priced but also offer more value for money.
Here we tested all the different packages offered by other services and rounded the ones that offer more for less pay.
3. Customer Service
We prioritized accessible customer service because, with all the issues surrounding LLC creation, you need an expert to walk you through the process.
We top-ranked services with instant email or phone customer service.
4. Turnaround
Turnaround time is critical when forming or running an LLC in Arizona. We made sure to recommend service providers with faster turnaround and those that offer expedited processing as well.
This way, your compliance filling is done on time, and you also receive punctual alerts of business documents.
FAQs
What Is the Duration of Forming Your Arizona LLC?
Forming your Arizona LLC can take 50 to 55 days, depending on the number of pending applications that may differ in the processing period. However, you may pay an extra fee for expedited processing if time is of the utmost importance.
How Much Do You Need To Form an LLC in Arizona?
You need $50 to form an LLC in Arizona—which includes filing the articles of organization to the Arizona Corporation Commission. An additional $35 is also charged for expedited processing.
Is Forming an LLC in Arizona Necessary?
Yes, forming an LLC in Arizona is necessary to help you deal with the associated paperwork when starting a business in the state.
BEST Arizona LLC Formation Service Is...
If you're a busy Arizona entrepreneur with limited time, we recommend hiring a reputable LLC service provider.
We've recommended a list of the top 9 best Arizona LLC formation services. From this list, ZenBusiness ranks high.
We strongly recommend ZenBusiness because it offers highly affordable and comprehensive LLC formation services to suit your business.
Having tried and tested their services, we can confidently attest to their convenience, ease of use, and affordability.
Our #1 Recommendation
Pros
Has an array of Arizona LLC formation services packages
Positive online reviews
There is no need to worry about compliance
Affordable packages
Arizona LLC formation services are pretty fast
Get the BEST PRICE until the end of February