4 Best Registered Agents in Hawaii (2023 Review) We Tried
Starting a company in Hawaii requires choosing a reliable registered agent, a step I've found crucial in my own entrepreneurial journey in the Aloha State.
If you are planning to delegate this role to an expert, there are several registered agents in Hawaii you can work with.
I delved deep into the services of various registered agents in Hawaii, considering customer feedback and legal insights to identify the top options with reasonable rates.
Our research yielded promising results of Hawaii's best registered agent services.
Editor's Choice
Rated by more than 1000+ customers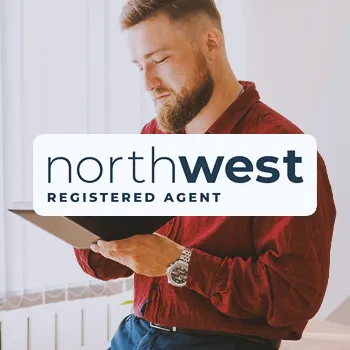 Northwest
Click To Signup
79% of visitors chose this
#2nd Best Choice
Rated by more than 2000+ customers
ZenBusiness
Click To Signup
#3rd Best Choice
Rated by more than 1000+ customers
IncFile
Click To Signup
Top 4 Registered Agent Services in Hawaii (November 2023)
1 - Northwest Registered Agent Service
(Best Overall)
Would you recommend Northwest Registered Agent Service (Best Overall)?
Over the years, as I navigated the business landscape in Hawaii, Northwest Registered Agent, with its two decades of expertise, proved to be a reliable partner for my LLC needs.
Northwest Registered Agent Service provided us with a physical street address in Hawaii that accepted delivery of important documents.
They provide an array of assistance options, such as phone, email, and chat, and I found their responses to be both informative and timely.
You can get a $100 discount per year per business if you use Northwest's Hawaii registered agent services in more than ten states or if you hire them as your registered agent for more than ten businesses.
Learn more about this company's reputation and services through the Northwest Registered Agent review.
Service Features:
Registered Agent Services ($125): If you establish your LLC with Northwest, the first year of registered agent service is free. It will cost $5,200 to register in all 52 jurisdictions. It offers free mail forwarding, experienced business counsel, and default privacy.
Basic LLC Formation Plan ($39 + $51 State Fee): There is an operating agreement, articles of incorporation, a one-year free registered agent service, and standard and accelerated processing rates. You can use this package to establish LLCs, companies, and non-profit organizations.
Full Service LLC Formation Plan ($225 + $51 State Fee): This package includes same-day filing, a full-year registered agent service, an operational agreement, and free limited mail forwarding.
Pros
Offers privacy protection
Provide top-notch customer service
Two decades of registered agent expertise in the field
Registered agent price transparency
The formation package provides a full year of unpaid Hawaii registered agent service
Sign Up To Northwest Registered Agent Service
2 - ZenBusiness
(Best Essentials)
Would you recommend ZenBusiness (Best Essentials)?
In my quest for the perfect LLC formation service in Hawaii, I came across ZenBusiness. Their focus on providing exclusive commercial registered agent services caught my attention.
We were pleased with their registered agent and LLC formation packages' quality, comprehensiveness, and affordable price.
Their basic package for LLC services is priced at $0, excluding state fees.
From our firsthand experience with ZenBusiness, we found their customer support for LLC services to be very knowledgeable.
ZenBusiness also provided additional services, including a business operating agreement template and an invoicing tool, which exceeded the scope of basic LLC formation.
Seeking additional information about this organization? Check out our comprehensive review of ZenBusiness.
Service Features:
Registered Agent Services Basic Package ($199): It will cost you $199 with or without LLC formation. You also get individualized customer support and intuitive software.
Starter LLC Formation Package ($0 + $51 State Fee): This package for your business needs offers a standard processing time (around 2 to 3 weeks). It includes assistance with filing for your LLC and ensures complete precision. In addition, you have the option to add worry-free compliance coverage for the first year at no extra cost. After that, the coverage can be extended annually for $199.
Pro LLC Formation Package ($199 + $51 State Fee): The Pro Plan is designed for speedy ''rush'' filing, typically taking only 1 to 2 business days. This is a perfect choice when time is of the essence for your business needs. Alongside receiving an EIN, this package grants you access to an Operating Agreement, which assists you in establishing guidelines for operations, organization, and even voting privileges.
Premium LLC Formation Package ($349 + $51 State Fee): Opting for the Premium package ensures you have all the essentials for a complete online brand and visibility. This includes a domain name, a professional business email address, and a customizable company website equipped with a wide range of user-friendly templates. Plus, you will get business document templates to save time on repetitive daily tasks that are time-consuming.
Pros
Affordable and transparent registered agent pricing
Longer hours of chat customer support
Positive customer feedback
60-days money-back guarantee
Sign Up To ZenBusiness
3 - IncFile
(Most Affordable)
Would you recommend IncFile (Most Affordable)?
On a tight budget during my early business days, I found Incfile to be a lifesaver with their offer of free LLC service.
However, if you need more than the basic filing, you still have to use their registered agent add-ons like EIN, IRS, Operating Agreement, Business Tax consultation, etc.
The control dashboard was particularly convenient for us during testing, where we could check and download all documents in our name.
IncFile consistently notified us about renewal deadlines to ensure our compliance, and they securely stored our formation documents for easy access when needed.
Service Features:
Registered Agent Services ($119): The first year is free if incorporated utilizing an LLC formation package, then, the renewal charge will be $119.
Free Silver LLC Formation Package ($0 + $51 State Fee): You will receive Articles of Organization preparation and filing, unlimited name searches, and a year of free registered agent service.
IncFile Gold LLC Formation Package ($199 + $51 State Fee): The silver package is included in this plan. There is an EIN business tax number, IRS Form 2553, banking resolution, an operating agreement, and an online access dashboard.
Platinum LLC Formation Package ($299 + $51 State Fee): The Gold Package is included in this package. Overall, it provides you with free business websites, domain names, and business contract templates, and you will also get the option to file for free the next day.
Pros
They have an easy-to-use online dashboard
Cost-free Hawaii registered agent service for all formation packages
Process registered agent orders quickly
There are no hidden Hawaii registered agent service fees
Sign Up To IncFile
4 - Harbor Compliance
(Best Premium)
Would you recommend Harbor Compliance (Best Premium)?
When finances were a bit tight for my startup, Harbor Compliance emerged as a budget-friendly yet excellent choice for registered agent services.
Compared to competitors, it's a statewide registered agent service that provides a range of features at a lower cost to help you stay compliant with Hawaii's state rules and regulations, giving you peace of mind.
Their website offers an easy-to-navigate interface, and their formation package encompasses all the vital components necessary to establish an LLC in Hawaii.
Should you need additional features like publication and annual report services, minutes managers, or tax records managers, an upgrade to their premium compliance package is required.
Service Features:
Registered Agent Service ($88): Annual charges range from $89 to $99 per state, with no additional fees. If you pay for registered agent services in advance for more than two years, you can save 5-10%. You may immediately obtain the registered agent's address online.
LLC Formation Package ($99 + $51 State Fee): Preparing and filing your articles of incorporation with the state, as well as investigating name availability, are all part of this package.
Pros
Most affordable registered agent services
Excellent customer service team
Flat rate with no hidden registered agent fees
Cons
Limited additional services
No money-back guarantee
Sign Up To Harbor Compliance
How Can You Benefit From Working With the Best Registered Agent Service In Hawaii?
As your company's primary contact with the state of Hawaii, your registered agent takes care of any incoming and outgoing official communications.
Here are several advantages of working with a premium registered agent service in Hawaii [1]:
1. Keeping Up with Compliance Standards Is Made Easier
The best registered agent service can assist your company in adhering to state regulations.
They can also keep you updated on all the transactions and processes that are being done for your company to remain compliant at all times.
2. Ensures Peace of Mind
With your registered agent in Hawaii, you can dedicate all your time, effort, and attention to expanding your company.
They can ensure that everything is taken care of during normal business hours.
3. Provides Flexibility
Employing a registered agent can give you and your company more flexibility, which is one of its main benefits.
You don't have to stick to a strict 9-5 routine with your registered agent.
They can be available during regular business hours, so you can pick whatever works best for you.
4. Ensures Privacy
Your registered agent service address—not your home or business address—should be listed in the public record [2].
You can keep your contact information private to avoid getting notices of your home address service processes.
If you need to change your current registered agent, check out our article to find out the easiest way to change a registered agent in Hawaii.
The Cost of the Best Registered Agent Service in Hawaii
You can expect to pay between $50 and $300 annually for the services of the best registered agent in Hawaii. When you think about how much time, money, and stress this can save you in the long run, the cost is negligible and well worth it.
It is also advisable to prepare ahead because there are a variety of expenses associated with forming an LLC in Hawaii.
What Are the Requirements for a Registered Agent in Hawaii?
All Hawaii registered agent service companies must comply with the following, as per Hawaii Statute 425-19:
Must be a Hawaii resident or a domestic or foreign company with a Hawaii business registration.
Must keep a physical street address in Hawaii (also known as a registered office).
Should be at least 18 years old.
Related Articles:
Legal Implications of Not Having a Registered Agent in Hawaii
In Hawaii, having a registered agent is a legal requirement for all businesses operating within the state. Failing to maintain a registered agent can have several legal implications:
Loss of Good Standing: Without a registered agent, a business may lose its "good standing" status with the Hawaii Department of Commerce and Consumer Affairs. This can hinder the company's ability to secure loans or enter into business contracts.
Penalties and Fines: The state may impose monetary penalties on businesses that don't comply with the registered agent requirement. Over time, these fines can accumulate, becoming a significant financial burden.
Lawsuit Vulnerability: If a business doesn't have a registered agent, it may not receive legal notices, including those related to lawsuits. This can result in default judgments against the business if they're unaware of and consequently don't respond to a lawsuit.
Administrative Dissolution: Continued non-compliance can lead to the administrative dissolution of the business entity by the state. This means the business would no longer be recognized as a legal entity in Hawaii.
Our Registered Agent Selection Process
We want to ensure you get the best value for your money without skimping on quality or service.
So we tested, compared, and scored each registered agent service according to some of the highest criteria before we came up with the final list of recommendations.
1. Price
We compared the prices and packages of the top registered agent services in Hawaii to ensure we had the best option.
We ranked them according to the price value for the best offers, including their promotions and discount offers, with consultation with our legal experts in this field.
2. Customer Support 
During our tests, we contacted support via email and phone and evaluated their response time, accuracy, and level of support. We also looked into their customer satisfaction levels by checking customer reviews from previous clients.
3. Quick Turnaround Time 
Ultimately, we analyzed the turnaround time by assessing their order processing.
We also looked at how fast they handled any issues with our documents when we filed them through their system, which aided in our determination of the LLC processing time in Hawaii.
We only recommend registered agent services in Hawaii that can meet and exceed our expectations and go above and beyond to give the clients the most customer satisfaction.
FAQs
Why Do I Need A Hawaii Registered Agent?
You need a Hawaii registered agent since all businesses in Hawaii must designate one. If you don't, the Hawaii Department of Commerce and Consumer Affairs can reject your registration. It ensures that customers and the state of Hawaii have a reliable way to contact your company.
Can I Change My Hawaii Registered Agent?
Yes, you can change your Hawaii Registered Agent. To do this, you should fill out a Change of Agent/Office form and submit it to the State of Hawaii's Department of Commerce and Consumer Affairs, Business Registration Division. The new Registered Agent is then listed on the state filing records.
Our Verdict on the Best Registered Agent Services in Hawaii
In my journey of setting up a business in Hawaii, I've interacted with various registered agents. But, hands down, Northwest Registered Agent stood out.
I personally felt a sense of security with them, knowing my documents were in expert hands.
Their team, brimming with former lawyers and seasoned business owners, truly understands our needs.
If you're looking for a partner who's both reliable and attuned to the nuances of Hawaiian business, Northwest is the way to go.
Our #1 Recommendation
Northwest Registered Agent Service (Best Overall)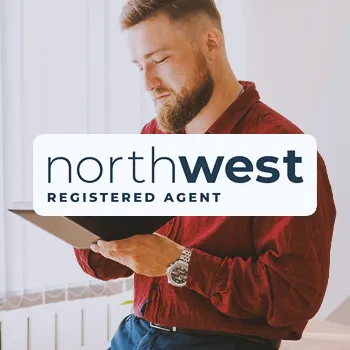 Pros
Offers privacy protection
Provide top-notch customer service
Two decades of registered agent expertise in the field
Registered agent price transparency
The formation package provides a full year of unpaid Hawaii registered agent service
Get the BEST PRICE until the end of November