To comply with Missouri's laws, many entrepreneurs seek professional assistance from LLC formation services. Yet, with so many services available, it may be challenging to choose the best one for your company.
To help you identify the best LLC services in Missouri, we tested, look different providers, and collected feedback from business owners in the state.
The most important qualities that we took into consideration were LLC's reputation, customer satisfaction scores, and reviews.
Here is how they compare.
Editor's Choice
Rated by more than 2000+ customers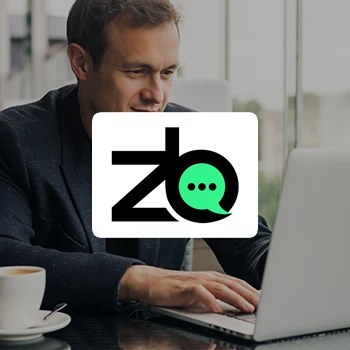 ZenBusiness
Click To Signup
81% of visitors chose this
#2nd Best Choice
Rated by more than 1000+ customers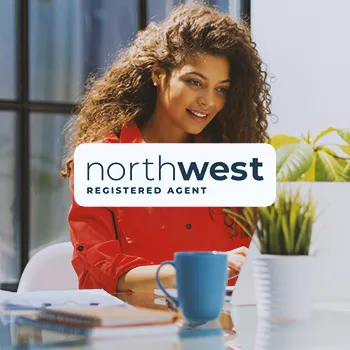 Northwest
Click To Signup
#3rd Best Choice
Rated by more than 1000+ customers
IncFile
Click To Signup
Top 7 LLC Services in Missouri (October 2023)
1 - ZenBusiness (Editor's Choice)
Would you recommend ZenBusiness?
ZenBusiness offers low-cost formation and excellent registered agent services. They provide expert assistance, customized products, and a personalized dashboard.
When working with them, they helped us draft and file our business formation paperwork, eliminating the need to hire attorneys or possibly pricey professionals.
Their user-centric design guarantees a brisk 10-12 minute filing. My LLC was ratified in just four days, complemented by a comprehensive New Business Kit.
The dashboard is a treasure of resources, ensuring clients are well-informed. Their commitment to clients shines through in their billing structure as well.
ZenBusiness offers a rich package, a customer-centric approach, and a great price making it one of the best Missouri LLC services.
Service Features:
Starter Formation Plan ($0 + $52 State Fee): Basic limited liability company (LLC) formation, standard filing speed (2 to 3 weeks), a complimentary worry-free CPA examination, and a 100% accuracy guarantee to ensure precision. You can also choose worry-free compliance for the first year, at no extra cost and optional for you. If you opt for worry-free compliance, it can be renewed at $199/year. With this package, you'll also receive a banking resolution template to create a business bank account for your company. Additionally, you'll get Money Pro Bookkeeping and a Website Builder.
Pro Plan ($199 + $52 State Fee): Includes all the services in ZenBusiness Starter Plan plus the fastest "rush" filing speed (1-2 business days avg), an operating agreement template, and Employer Identification Number (EIN).
Premium Plan ($349 + $52 State Fee): This plan includes all the services in ZenBusiness Pro, plus the business document templates, business domain name, and business website. This plan will also establish a business email address using your company's domain name.
Registered Agent Service ($199): This registered agent service costs $199 annually.
Pros
A wide range of packages
Affordable pricing
Provide worry-free compliance
They expedite the process of business formation
Excellent customer feedback and service
Cons
Without non-profit business formation
Sign Up To ZenBusiness
2 - Northwest Registered Agent
Would you recommend Northwest Registered Agent?
Northwest Registered Agent not only makes it easy to start a business online but also provides experts who can help you during the whole procedure.
They primarily provide registered agent services and also assist with entrepreneurship development.
From our experience, Northwest Registered Agent made every step easy and simple. We completed the initial steps in 9 minutes, and in 72 hours, everything was in order.
All in all, this LLC gave us all the information we needed to make an informed decision.
We felt confident in the services we received and would highly recommend them to anyone in need of registered agent services in Missouri.
Service Features:
Basic Plan ($39 + $52 State Fee): Basic Plan may be used to form corporations and LLCs, and nonprofits. This package comes with articles of organization, an operating agreement, a year of free registered agent service, and both standard and expedited processing speeds available.
Full Service LLC Formation Plan ($225 + $52 State Fee): With Full Service, you get free limited mail forwarding, an operating agreement, same-business-day filing, and a client account loaded with free forms and tools in addition to the service features from the Basic Plan.
Northwest Registered Agent Services ($125): If Northwest forms your LLC, the first year's registered Missouri agent service fee is free. Free mail forwarding, expert corporate guides, and privacy are all included by default.
Pros
Two decades of expertise in the field
They value their client's privacy
Pricing is transparent
You can easily access all business services online
Sign Up To Northwest Registered Agent
3 - IncFile
Would you recommend IncFile?
Since 2004, IncFile has assisted in the formation of over 75,000 LLCs and corporations.
IncFile has a history of offering high-quality service for even the lowest budgets.
This LLC provided us with free basic business formation, compliance mail notifications, formation paperwork, and backup software for our formation papers.
These, among other services, can ensure you stay entirely up to date on state regulations.
Service Features:
Silver Package ($0 + $52 State Fee): Silver Package includes preparing and filing the articles of organization, unlimited name searches, free registered agent service for a full year, and unlimited phone and email support.
Gold Package ($199 + $52 State Fee): With all features that come with the Silver Package, the Gold Package includes an EIN Business Tax Number, access to an online dashboard where you will be notified of all changes that affect your company, specialized banking account for your business and tax consultation with IncFIle professionals.
Platinum Package ($299 + $52 State Fee): Enjoy all services from the Gold package plus a free domain name and many templates for business contracts. With this package, your files will be submitted very efficiently within the next day.
Registered Agent Services ($119): If your business needs a physical address in the state of Missouri, this service will be of great benefit to your company. You can get it for free if you form LLC with any of the IncFile Packages.
Pros
Low rates
Exceptional customer service
Checkout is quick and simple
There are no additional expenses
Sign Up To IncFile
4 - RocketLawyer
Rocket Lawyer provides a simple and easy way to create a Missouri LLC. They don't depend on paperwork, and the entire process can be completed online.
When you purchase one of their packages, all you have to do is answer a few questions and enter the information needed for your company.
They will make it easy for you to get your business up and running quickly and smoothly, which is why we decided to try their free trial.
Consider RocketLawyer if you want a touchpoint with a real attorney.
Service Features:
Standard LLC Formation Package ($99.99 + $52 State Fee / Free with $39.99 per month membership) If you opt for Standard Package membership, you can benefit from free legal documents, LLC formation services, free attorney services, and 25% off registered agent service.
Registered Agent Service ($149.99): $149.99 per year for Register Agent services - A 25% discount is available if you have a membership. Membership costs $39.99 monthly.
Pros
Fast turnaround time
Connected with genuine and reliable attorneys
Their packages are easy to avail
Cons
Not that specialized in business formation
Free trial automatically converts
Sign Up To RocketLawyer
5 - Swyft Filings
Swyft Filings was founded with the sole purpose of improving and simplifying administrative procedures while lowering the expenses of company formation.
With their customizable price plan and short response times, Swyft Filings might be a choice for simple Missouri LLC formation services.
Since it opened in 2015, they have earned thousands of great reviews from satisfied customers.
Service Features:
Basic Package ($0 + $52 State Fee): This package is ideal if you want basic LLC incorporation plus document filing.
Standard Package ($199 + $52 State Fee): Standard Package includes everything from Basic Package, and adds more features. You'll also gain Federal Tax ID (EIN) and most documents needed to start your business (operating agreement, banking resolution, and organizational minutes).
Premium Package ($299 + $52 State Fee): The premium plan includes all services from Basic and Standard Packages including additional ones, such as free domain and business website hosting. This plan also includes a customized digital corporate kit and the FedEx delivery of your approved articles with a tracking number.
Registered Agent Service ($99 per three months): This will be an ongoing quarterly subscription for Registered Agent Services.
Pros
Cost-effective creation of an LLC services
Excellent customer feedback
Reasonable processing times
Cons
Registered agent service not included
Attempt to sell heavily
Sign Up To Swyft Filings
6 - Harbor Compliance
Harbor Compliance provides a reliable service, offering a complete solution for entity management and much more.
Their LLC formation services package includes everything you need to get started (starting at $99).
In our experience, Harbor Compliance will provide an excellent experience, smooth transactions, and quick order processing.
Service Features:
Formation Package ($99 + $52 State Fee): Formation Package will get you to search for available business names and will help you draft your organization files in the State of Missouri.
Registered Agent Service (89-$99): With no hidden fees, at a price of $89 to $99 per year for the State of Missouri, you will get instant online access to Registered Agent services. With 2+ years paid in advance, you will receive a 5-10 % discount.
Pros
Quick order processing
They provide a 24/7 customer support
Personalized services
Cons
No money-back guarantee
Extremely costly
Sign Up To Harbor Compliance
7 - LegalZoom
LegalZoom is a one-stop shop for all your LLC formation services needs in Missouri.
In addition, LegalZoom offers legal assistance in other areas of your life, which was something that we found to be extra helpful.
Their Missouri LLC service price options include three categories of service: Economy, Standard, and Express Gold.
LegalZoom also offers a variety of premium and add-on legal and business-related services enterprises may find useful.
Service Features:
Basic Package ($0 + $52 State Fee): LegalZoom Basic package includes comprehensive name search and articles of organization, a complete digital LLC welcome packet, and a customizable website powered by Wix.
Pro Package ($249 + $52 State Fee): Includes everything in the Basic package plus tax savings and insurance consultations, an EIN, and an operating agreement.
Premium Package ($299 + $52 State Fee): This package includes everything that the Pro package contains, plus routine check and changes on the formation document with limitless 30-minute consultation from an attorney within the 3 months of the initial subscription. You'll also get an interactive guide from a professional business attorney in Missouri.
Registered Agent Services ($299): If you decide to create your startup with LegalZoom, you will pay $249 in the first year for the registered agent. After that, renewing would be $299.
Pros
Attorneys with a variety of specialties are offered in Missouri
Excellent client service
60-days money-back satisfaction guarantee
Cons
Services for business creation are expensive
Add-ons are high
Sign Up To LegalZoom
---
Advantages of Creating an LLC in Missouri
An LLC in Missouri keeps your financial property safe. This secures your house, vehicle, and finances if your company is fined or becomes bankrupt. Here's how you're likely to benefit from using the LLC services:
1. Personal Liability Insurance
The primary benefit of Limited liability companies is that they insulate owners from personal liability. This implies that when the LLC in Missouri gets into bankruptcy or is charged, the owner's private financial possessions are not jeopardized [1].
2. Flexibility in Ownership and Management
Shareholders of a Missouri LLC firm can decide the way earnings are distributed. In contrast, a joint tenancy compels every member to divide corporate earnings evenly.
Instead, LLCs enable earnings to be divided according to the operating agreement's provisions.
3. Affordable and Simple to Develop
Running a Missouri business as a limited liability company is relatively simple and affordable. The particular procedure is controlled by your state, although the documentation and expense are usually modest.
To complete a brief formation document, you should file articles of incorporation and an operating agreement explaining the new firm's corporate structure.
See our article to learn more about the cost of starting an LLC in Missouri.
4. Credibility
Clients, as well as other companies, see an LLC as more reputable. Using an LLC may demonstrate to others that you offer reliable and professional business.
5. Tax Alternatives
By design, LLCs are liable to "pass-through taxation," which implies that the LLC's earnings and liabilities are passed directly to every member's income tax return and charged at the owner's marginal rate [2].
There is no need for the Missouri LLC to pay tax on their corporate income as it is a pass-through business. This means that individuals can avoid paying extra taxes.
Qualities to Look For in a Missouri LLC Service
Working with reputable Missouri LLC formation services can assist you in protecting your possessions and staying in compliance with the Missouri Secretary of State.
If you are looking forward to starting an LLC in Missouri, here are a few qualities you should look out for in a great Missouri LLC formation service:
Flexible price range - Every Missouri business has a different budget. Most start-up companies work on a tight budget to form their LLCs, so make sure you choose one that fits your budget while still providing a quality service.

Excellent privacy measures -

They must be capable of maintaining your confidentiality and restricting public disclosure of your private details.

Flexibility to fulfill the legal obligations of businesses - Make sure you choose one that can help you form a Missouri LLC service entirely to avoid the hassle of LLC service filing procedures. It must be able to comply with state laws to prevent the risk of non-compliance.

Brand power -

Choose a Missouri LLC service provider that is recognized or has strong brand power. This indicates the user's satisfaction has reached its peak with the services provided by the company. Ensure you conduct research about the provider and look at reviews from customers.
FAQs
Is Missouri a Good State for an LLC?
Yes, Missouri is a good state for an LLC because it doesn't require any annual report or fees from the LLC.
BEST LLC Formation Service in Missouri Is...
After doing a complete analysis, we conclude that ZenBusiness should be first on your list when it comes to choosing the best LLC services in Missouri.
We choose ZenBusiness as the best LLC service in our ranking due to its combination of expert service quality, affordable pricing, and transparent service options.
Their team of experienced professionals is committed to helping you navigate the legal complexities of starting and managing an LLC in Missouri.
They ensured that we understood the laws and regulations and helped us navigate them confidently and quickly.
Our #1 Recommendation
Pros
A wide range of packages
Affordable pricing
Provide worry-free compliance
They expedite the process of business formation
Excellent customer feedback and service
Get the BEST PRICE until the end of October
Cons
Without non-profit business formation