A registered agent, commonly referred to as a resident agent or statutory agent, is required for owners of limited liability companies (LLCs) or regular companies.
Evidently, they play a vital part in your company. A competent registered agent can take service of process as a representative of your firm without needing you to be present at your residence or place of business.
In this article, we will be walking you through a list of the best-registered agent services in North Dakota so you won't have to spend your time finding one as we have already narrowed it down for you.
Editor's Choice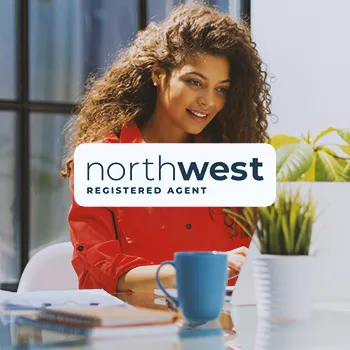 Northwest
Click For Best Price
#2nd Best Choice
ZenBusiness
Click For Best Price
#3rd Best Choice
IncFile
Click For Best Price
Top 7 Registered Agents in North Dakota (November 2022)
1 - Northwest Registered Agent (Editor's Choice)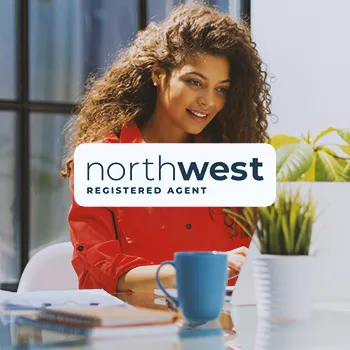 Northwest registered agent is the second-biggest registered agent in the United States. They provide LLC formation in North Dakota and registered agent services.
It also emphasizes offering excellent customer service through a nationwide network of agents, and it guarantees not to ever share your information. The headquarters of this business is in Spokane, Washington.
Their website states that they are a standard-size family-run firm with about 200 members. Numerous services are available through Northwest registered agents for companies and start-ups.
Service features:
Would provide a registered agent office address at your discretion

Appearance during business hours

Receives service of process as a trust for the benefit

Free emailing

Lifetime experience support from specialist corporate guides

Pre-filled state forms

Annual report updates

Scanned and properly secured documentation

Same-day local scans

Access to online amenities for all business entities
Pros
They will never sell your information
Great customer feedback
Very experienced for 20+ years
Fees that are transparent
A free one-year registered agent service in their formation package
Cons
They aren't the cheapest choices
Click For Best Price
2 - ZenBusiness
Simple legal filings are made simpler and more economical for small business owners by ZenBusiness.
You can create and submit your own business formation paperwork with ZenBusiness, saving money by forgoing the services of attorneys and other risky and expensive specialists.
Regarding registered agent services, ZenBusiness offers a lot.
Their registered agent service is free in the first year of an LLC establishment, and they also charge just $119 per year after that.
It costs just $99 each year if you just require registered agent services.
Standard Registered Agent for ZenBusiness ($99 annually):

A Standard package is a fantastic choice if you only need the registered agent service. It is among the most affordable options yet offers more functionality than similar services. It includes registered agent, access to documents online, business formation with ZenBusiness and provides specialists to remain in compliance with the state.



Complete ZenBusiness Registered Agent ($149 per year):

The premium package adds just one item beyond what the standard package provides. Worry-free compliance is a bonus feature. If you ever forget a target date, ZenBusiness's tool will assist you in filing your annual report and restoring your great reputation with your jurisdiction.
Pros
Prices are low and straightforward
Hours of chat customer support is extended
With a ton of positive customer reviews
Money-back guarantee for 60 days
Cons
Doesn't have strong brand name
Click For Best Price
3 - IncFile
Another great registered agent service, Incfile, assists companies in setting up LLCs, submitting crucial legal documents and financial statements, and staying current with compliance-related matters.
Since Incfile began operations in 2004, they have created over 250,000 businesses and Limited liability companies. They were recognized by Business magazine in 2018 as being one of the top 360 new firms in the USA.
They are truly spectacular if you need to start your own business. Additionally, they have a stellar record for receiving great client comments, as evidenced by the countless glowing online evaluations about them.
Service features:
Incfile Registered Agent Service ($119/year) incudes: Registered agent services, an online dashboard, email and SMS reminders, and automated mail forwarding of legal papers.
Pros
Simple to use online dashboard
Includes a free registered agent service in formation packages
Time-efficient order processing
Costs are very transparent
Click For Best Price
4 - LegalZoom
More than a million businesses have been established thanks to LegalZoom's services since they were founded in 1999, serving a total of 3.6 million consumers.
LegalZoom is one of the most well-known registered agent services and business creation services available today.
Roughly 400,000 applications for legal advice have been made, and they have assisted around 2 million firms with their organizational requirements.
This is the finest solution for someone trying to build their brand. In addition to registered agent service, they provide a wide range of other features and goods.
You would have to struggle with their exorbitant services, though. They are among the most expensive options in the business formation provider sector.
Service features:
$299/year for LegalZoom registered agent includes:
Registered agent services

Business data safety: As a company owner, a registered agent gives you extra protection of security and allows you to prevent penalties

You'll never miss a deadline with the help of the compliance calendar

Before mailing any legal paperwork, they phone as a formality

No limitation on cloud storage
Pros
LegalZoom has more brand recognition than others
In addition to assisting companies in creating LLCs, LegalZoom offers a number of other services
The services that can be customized
Verified lawyers
Continuous legal services
Cons
LegalZoom doesn't really have the finest customer support ratings for a renowned name
Their registered agent services and LLC formation packages are on the pricey side
Does not offer free registered agent services as part of their packages
Click For Best Price
5 - Swyft Filings
A registered agent's main responsibility is to accept official or legal documents from both your company and the government.
The Swyft Filings registered agent service is created to offer businesses of any forms and sizes an expert and a reasonably priced way to complete their registered agent obligations.
To make things clearer for start-ups and small company owners to create their ideal businesses, a team of professional lawyers founded Swyft Filings.
Service Features:
Privacy - You won't have to include your residential address on business letters if you utilize a registered agent service. Your registered agent service will handle any correspondence or legal documents you obtain. Thus, your confidentiality will be maintained if you are defamed.
Online Dashboard - Swyft Filings will provide you with accessibility to an online dashboard in which you might view your papers at any period for this solution.
Security - Your data will be kept safe and confidential.
Alerts - To help you comply with your state guidelines, you will be informed of any approaching compliance deadlines.
Pros
Reasonable turnaround time
Wonderful client feedback
Personalized and direct customer service
Cons
Excessive upselling
Obscure service listings
Registered agent service that is too expensive
Click For Best Price
6 - Harbor Compliance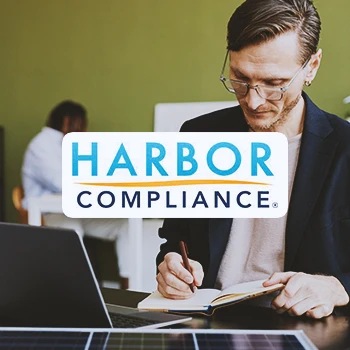 There are clearly other highly experienced web formation providers. However, Harbor Compliance is succeeding as a mid-tier firm.
Harbor Compliance, established in 2012, is a corporate development service focused on assisting entrepreneurs in staying compliant and structured.
Regarding registered agent solutions, Harbor Compliance is an excellent choice. Its national registered agent service provides a range of services to ensure you stay fully compliant and provide a sense of security for just $99 annually.
Service Features:
Harbor Compliance Registered Agent Service ($99/year):

Includes a registered agent, same-day document transportation, free document scanning, a simple interface, personalized alarms, yearly report reminders, and consulting group.
Pros
Their consumer feedback is outstanding
One of the more reasonably priced and high-quality registered agent services available
Personalized customer service
There are no hidden costs
Cons
Some rivals have more expertise
The website is antiquated and misleading
Click For Best Price
7 - North Dakota Registered Agent Service
The model registered agents Act had first been implemented in North Dakota. North Dakota recognized the necessity for the members of the public and state organizations to have a dependable method of reaching big corporations from the start.
North Dakota legislation now requires each business to have a registered agent.
Service Features:
North Dakota Registered Agent Service -

They handle the service of process for their customers as a registered agent in North Dakota. If the North Dakota secretary of state or another state office returns your letter or cannot contact you, they will contact your North Dakota registered agent. A reputable North Dakota registered agent will assist you in ensuring that your firm complies with North Dakota legislation.

Protect Your Online Accoun

t - All service of process or even other papers obtained from you are scanned and put into your account online at their North Dakota office. They will tell you via email that you have a new message attachment to see and read.

Reminders for Annual Reports

- They provide their customers with a protected online account in which they may examine the deadlines for their yearly reports as an element of their ND registered agent service. You will get many emails prompts to submit your North Dakota yearly work on time.

Service for Filing

- Whenever you prefer to let them incorporate your LLC or corporation or register your business in North Dakota, they may do so for $100.  

Excellent customer service

- They may be reached via phone or email.

Obtain instant access to North Dakota forms for filing
Pros
The best possible deal is $49 annually
Location of a commercial North Dakota registered agent office
Online account with access to every North Dakota business forms
System of same-day notification
Once you contact them, you will get qualified and experienced workers
Cons
Lacks brand power
No discounts
What Are the Benefits of Working With a Registered Agent Service in North Dakota?
Even the smallest businesses pick a North Dakota registered agent service provider to help with their crucial obligation, despite the fact that an entrepreneur has the option to act as their own registered agent.
Here are the benefits of having a North Dakota registered agent Service:
1. As a Representative of Your Company, They Will Get the Crucial Documents
If your employment requires you to be outside the workplace on a frequent basis, including a real estate professional or an electrician who has been on the street the whole day, using a North Dakota registered agent service provider guarantees that important documentation gets to you and your firm.
2. More Leisure
Throughout normal business hours, a registered agent has to be available to receive important paperwork.
In the event that you operate your regular hours, you should try hiring a competent North Dakota registered agent service provider to guarantee you do not even overlook any important contact.
3. Risk Reduction
By transferring responsibility to the registered agent service, you limit the possibility of non-compliance.
A North Dakota registered agent service will be accessible when needed and will give you timely notification of renewing and every other step that your firm needs to achieve, ensuring that your company never misses timeframes.
4. Privacy
One of the most significant advantages of using a North Dakota registered agent service is the ability to utilize their location on the North Dakota Secretary of State's webpage as well as other publicly accessible documents.
Since the location of a company's registered agent is public information, this is extremely handy if your firm is situated at home.
How Much Does a Registered Agent Service Cost in North Dakota?
Appointing a North Dakota registered agent usually costs around $49 and $349.
Related Articles:
What Are the Requirements for a North Dakota Registered Agent?
According to the North Dakota registered agents Act (N.D.C.C., Chapter 10-01.1), these are the requirements they must follow:
The North Dakota registered agent must be a resident of North Dakota or a company that offers registered agent services.
The North Dakota registered agent must be of legal age (18+).
The North Dakota registered agent must keep a corporate headquarters (a physical address in North Dakota).
All through normal business hours, The North Dakota registered agent must acknowledge legal documents (service of process).
FAQs
Is a Registered Agent Required in North Dakota?
Yes, a registered agent is required in North Dakota. In fact, North Dakota legislation requires each official business entity to designate a registered agent. North Dakota registered agents acknowledge service of process as a representative of the corporation to which they've been assigned.
What Is the Difference Between a Commercial Registered Agent and a Noncommercial Registered Agent in North Dakota?
A commercial registered agent has submitted a special registration declaration with their nation's corporation jurisdiction. In contrast, noncommercial registered agents include most people, several one-state registered agent businesses, and people or organizations that have not submitted a registration declaration with the North Dakota secretary of state.
In North Dakota, Can I Act as My Own Registered Agent?
Yes, in North Dakota, you can act as your own registered agent if you have a physical address in North Dakota and you meet all the other requirements of a registered agent.
Conclusion
To summarize this article, a registered agent is essential for a North Dakota business. Although you can serve as your own registered agent, hiring the best registered agent in North Dakota can save you a lot of time and effort.
So, if you've decided to hire a registered agent for your business entity, we strongly advise you to go with the Northwest registered agent.
This registered agent company will provide you with everything you need to manage your business. They can also keep you compliant while providing you with more leisure time, which probably makes them the best registered agent service.
Our #1 Recommendation
Northwest Registered Agent
Click For Best Price
Pros
They will never sell your information
Great customer feedback
Very experienced for 20+ years
Fees that are transparent
A free one-year registered agent service in their formation package
Cons
They aren't the cheapest choices