While registered agents in North Dakota come in handy, identifying one that offers the specific services you need for your business may be challenging. That is why we are here to help.
With support from our legal team, we took our time to research the best registered agent services in North Dakota. We looked at critical factors, including service features, turnaround time, and pricing for each registered agent.
Based on our firsthand experience, we chose some of the best service providers in North Dakota, based on the package service's features, response time, cost, and customer service.
Editor's Choice
Rated by more than 1000+ customers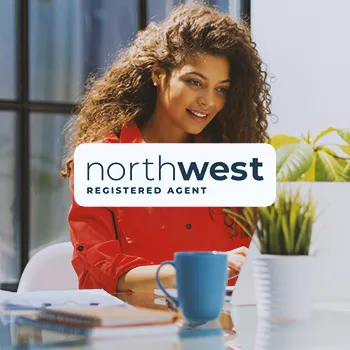 Northwest
Click To Signup
79% of visitors chose this
#2nd Best Choice
Rated by more than 2000+ customers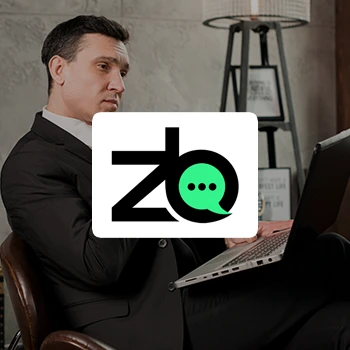 ZenBusiness
Click To Signup
#3rd Best Choice
Rated by more than 1000+ customers
IncFile
Click To Signup
Top 7 Registered Agents in North Dakota (October 2023)
1 - Northwest Registered Agent (Editor's Choice)
Would you recommend Northwest Registered Agent?
Northwest Registered Agent is the second-biggest registered agent in the United States.
With them, you can be sure that experts will handle all business operations to start your LLC.
They provide LLC formation in North Dakota and registered agent services.
This LLC formation service is customer-oriented and always has knowledgeable employees on the other end of the line.
In our experience, you can order LLC formation online and get started in minutes.
They are also responsible for receiving legal documents on behalf of the business.
We like that Northwest Registered Agent service doesn't outsource any of its online LLC services, making every step automated and faster.
Service Features:
Registered Agent Services ($125/year): Physical office access, presence during regular business hours, email forwarding, pre-filled state forms, yearly report updates, online dashboard.
Basic Plan ($39 + $135 State Fee): You can use it to incorporate companies, LLCs, and nonprofit organizations. This package comes with an operational agreement, articles of organization, a free year of registered agent service, and standard and accelerated processing rates.
Full Service LLC Formation Plan ($225 + $135 State Fee): This package includes free restricted mail forwarding, a year of registered agent service, same business day filing, and more.
Pros
They commit to keeping your information secure and confidential
Great customer feedback
20+ years of experience
Transparent fees
A free one-year North Dakota registered agent services in their formation package
Sign Up To Northwest Registered Agent
2 - ZenBusiness
Would you recommend ZenBusiness?
With ZenBusiness Registered Agent Service you won't have to pay any fee until the formation of the business is complete.
We tried using ZenBusiness to start our business, and the process was simple.
Their Starter Package convinced us to put more trust into ZenBusiness, but for faster filing speed which is why Pro Plan worked better for our business.
Our findings show that ZenBusiness thinks ahead as they offer a ready-made operating agreement template, instead of us hiring an attorney to create this document for us.
From registering our business name to filing taxes, ZenBusiness offered us everything a business owner needs in one place.
Service Features:
Registered Agent Service ($199): Includes a registered agent, access to legal documents online, business formation with ZenBusiness, and compliance assurance.
Starter Package ($0 + $135 State Fee): Standard filing speed (2 to 3 weeks) applies, and covers the standard corporate filing service, including name availability search capabilities and access to your files via the ZenBusiness site. For only state fee you will get free month of banking and bank account. With Starter you can choose optional worry-free compliance free of charge for a full year. Afterwards you can renew it for $199 per year.
Pro Package ($199 + $135 State Fee): Faster expedited filing speed applies (1 to 2 businessdays). In addition, ZenBusiness Pro provides additional North Dakota LLC formation services compared to Starter Package, such as an EIN for smooth IRS-related relation, and an operating agreement to stress-free organized internal processes, and legal protection.
Premium Package ($349 + $135 State Fee): With Premium Package you will get to enjoy all perks from the Pro package plus business document templates for more simplifies paperwork. The fastest rush filing speed applies (1-2 days), and you will get a business website with a business e-mail address, and a website builder ready to use with hundreds of templates.
Pros
Prices are low and straightforward
More hours of chat customer support
Positive customer reviews
60 days money-back guarantee
Sign Up To ZenBusiness
3 - IncFile
Would you recommend IncFile?
IncFile is one of North Dakota's most trusted LLC services providers, with a fair price of $119 yearly.
With an LLC formation, the Registered Agent service is free for a full year.
They can help you prepare your paperwork, provide unlimited name searches, and even give you an EIN number.
Incfile offered us a free LLC formation service in North Dakota that we genially recommend to those who want to start an LLC.
Our team discovered that their support via email and phone is really unlimited and skilled.
We tested their services, including formation tools and competitive pricing, and found them to be handy for startups.
Service Features:
Registered Agent Service ($119/year): Provides registered agent services, an online dashboard for easy management, email and SMS reminders, and automated mail forwarding of legal documents.
Silver Package ($0 + $135 State Fee): The items of organization preparation and completion, as well as limitless name searches, are all included in this bundle. Also, a year of free registered agent service is to be expected.
Gold Package ($199 + $135 State Fee): Gold Package includes everything in the Silver Package plus the IRS Form 2552, EIN Business Tax Number, Banking Agreement, Operating Solution, and more.
Platinum Package ($299 + $135 State Fee): Together with a domain name, free next-day filing, and business email, this plan includes features from the Gold level. With IncFile Platinum, you will also get a website and domain design, speedy delivery for LLC formation documents, additional paperwork, and an official stamping seal.
Pros
User-friendly dashboard
Free registered agent service
Time-efficient order processing
Transparent pricing
Sign Up To IncFile
4 - LegalZoom
LegalZoom is among the widely recognized registered agent service entities and business creation services available today.
Their Registered Agent Service will keep your personal information private and assist you with organizational processes.
From our experience, with this service from LegalZoom, you will get instant online access to the registered agent's address, and same-day electronic delivery of your documents.
Millions of individuals have tested LegalZoom and benefited from their services, including us.
Service Features:
Registered Agent Service ($299/year): They charge a fee of $249 in the first year of establishing an LLC. Renewal of the LLC will cost $299.

The package offers a compliance calendar, unlimited cloud storag

e, and an identity theft cover worth 1 M dollars.
Basic LLC Formation Package ($0 + $135 State Fee): This package comes with comprehensive name-searching services, a personalized website, a digital welcome kit, as well as articles of organization.
Pro LLC Formation Package ($249 + $135 State Fee): You'll receive all the services in the Basic package plus a thorough guide on business licensing, an operating agreement, an EIN, and expert counsel regarding issues of taxation and insurance coverage.
Premium LLC Formation Package ($299 + $135 State Fee): Includes all Pro features and access to personalized guidance from a highly experienced business attorney. What's more, you'll be entitled to a 30-minute consultation with the attorney on new legal topics - without any limitations, as well as modifications to your LLC papers throughout your first three months of subscription.
Pros
Strong brand recognition
Customized services
Continuous legal services
Cons
Pricey
Does not offer free registered agent services as part of their packages
Sign Up To LegalZoom
5 - Swyft Filings
Swyft Filings Registered Agent Service is created to offer businesses an expert and affordable way to complete their registered agent obligations.
They have strong customer reviews, and from our experience very responsive customer support.
One of the features that attracted us to them is a 100% refund if you are not satisfied with your purchase.
Since forming an LLC with them was straightforward there was no need for this call, but it felt good knowing that you can get your investment back.
The biggest downside of Swyft's Silings offer is that there is no registered agent in the formation packages.
Service Features:
Registered Agent Services: ($149/year): Includes confidentiality protection, security of documents, compliance alerts, and an online dashboard.
Basic Package ($0 + $135 State Fee): Basic package includes all three of the aforementioned features: establishing the business, determining the legality of the business name, and filing the articles of organization.
Standard Package ($199 + $135 State Fee): This plan includes federal tax ID number (EIN), LLC operating agreement, banking resolution, and organizational minutes as part of the LLC creation services.
Premium Package ($299 + $135 State Fee): Premium Package includes a personalized digital corporate kit, basic services, and trackable FedEx delivery.
Pros
Reasonable turnaround time
Great client feedback
Personalized and direct customer service
Cons
Excessive upselling
Unclear service listings
Sign Up To Swyft Filings
6 - Harbor Compliance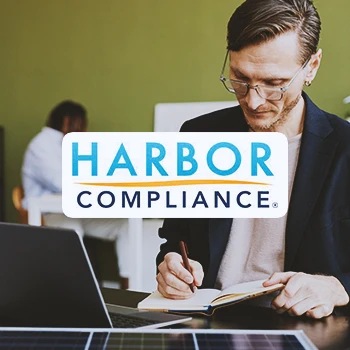 Harbor Compliance Registered Agent Service gives instant online access to registered agent addresses and annual fees from $89 with no additional charges.
They offered us a 5-10% discount for more than two years. From our experience, their information center is a real treasure, with thousand of guides and white papers.
Regarding registered agent solutions, Harbor Compliance is a fair choice.
After using their service, the major drawback was that, because they are a growing business, they are still developing their expertise.
Service Features:
Registered Agent Service ($89-99/year):

Includes a registered agent, same-day document shipping, free document scanning, a simple interface, personalized alerts, yearly report reminders, and consulting services.

Basic Formation Package ($99 + $135 State Fee): Includes confirming the availability of the name and a draft of state documents such as the articles of incorporation and the contract.
Pros
Offers affordable registered agent service
Personalized customer service
Transparent pricing
Cons
Their Formation package could offer more features
Their website is not very user-friendly
Sign Up To Harbor Compliance
7 - North Dakota Registered Agent Service
North Dakota recognizes the need for the members of the public and state organizations to have a dependable method of reaching big corporations from the start.
North Dakota Registered Agent Service is there to help you navigate the complexities of business formation and compliance in the state.
They provide a professional and knowledgeable team of agents dedicated to ensuring all your business needs are met.
We loved the same-day document delivery and compliance calendar, which really helped us stay on track and stick to our deadlines.
They provided us with the registered agent address, and their interactive map of registered agents let us check their prices across the States and compare them faster with other North Dakota services.
Extended customer hours would be a plus, but if you contact them during their office hours, they will contact you within 24 hours.
With them, you can count on knowledgeable and reliable assistance to help establish and maintain a successful business in North Dakota.
Service Features:
 Registered Agent Service ($30/year): Includes service of process, compliance assurance, document scanning, email alerts, and secure online account.
LLC Incorporation ($100 + $135 State Fee): Provide the tools and resources necessary to get your business off the ground and running quickly and efficiently.
Pros
Online account with access to every North Dakota business entity forms
Offers same-day notifications
Once you contact them, you can get qualified and experienced workers
Cons
No discounts
Developing brand
What Are the Benefits of Working With a Registered Agent Service in North Dakota?
North Dakota registered agent service provider is known for meeting crucial obligations for companies of any size. Here are the benefits of having a North Dakota registered agent service [1]:
1. Act as a Representative of Your Company
If your job requires you to be outside the office frequently, using a North Dakota registered agent service provider guarantees that necessary documentation gets to you and your firm.
2. Frees Your Time
A registered agent should be on hand during regular business hours to accept essential documents.
If you don't operate on regular hours, consider hiring a competent North Dakota registered agent service provider to ensure you do not overlook any vital information.
3. Risk Reduction
By entrusting your compliance responsibilities to the best registered agent service, you can minimize the risk of any non-compliance issues.
A North Dakota registered agent service can be accessible when needed and can give you timely notification of renewing and every step your firm needs to achieve. This ensures your company never misses deadlines.
4. Privacy
Having a North Dakota registered agent service gives you the benefit of having their information listed on the North Dakota Secretary of State's website and other public documents [2].
This can help you keep important information, such as your address confidential.
If you are dissatisfied with your current registered agent for whatever reason, you should read our article on how to change a registered agent in North Dakota.
How Much Does the Best Registered Agent Service Cost in North Dakota?
Appointing a North Dakota registered agent usually costs around $49 and $349.
More complex services can be more expensive. If you are looking for more comprehensive services, it may cost more, even up to around $500.
Ultimately, you need a quote specific to your needs to get an accurate idea of how much it should cost you.
Related Articles:
What Are the Requirements for a North Dakota Registered Agent?
According to the North Dakota registered agents Act (N.D.C.C., Chapter 10-01.1), these are the requirements a registered agent must follow:
The registered agent must be a resident of North Dakota or a company that offers registered agent services.
The registered agent must be 18 years old and above.
The registered agent must keep a corporate headquarters (a physical address in North Dakota).
All through normal business hours, The North Dakota registered agent must acknowledge legal documents (service of process).
FAQs
Is a Registered Agent Required in North Dakota?
Yes, a registered agent is required in North Dakota, according to North Dakota legislation. North Dakota registered agents acknowledge service of process as a representative of the corporation to which they've been assigned.
What Is the Difference Between a Commercial Registered Agent and a Noncommercial Registered Agent in North Dakota?
A commercial registered agent has submitted a special registration declaration with their nation's corporation jurisdiction. In contrast, noncommercial registered agents include people, one-state registered agent businesses, and organizations that have not submitted a registration declaration with the North Dakota secretary of state.
In North Dakota, Can I Act as My Own Registered Agent?
Yes, you can act as your own registered agent in North Dakota if you have a physical address in the state and meet all the other requirements of a registered agent.
BEST Registered Agent in North Dakota is...
If you've decided to hire your own registered agent for your North Dakota business entity, we strongly advise you to go with the Northwest Registered Agent.
Their service gave us peace of mind, knowing that all of our business's legal needs were being taken care of by a team of professionals.
Northwest Registered Agent are affordable, experienced in the field, and committed to providing you with everything you need to manage your business.
Our #1 Recommendation
Northwest Registered Agent
Pros
They commit to keeping your information secure and confidential
Great customer feedback
20+ years of experience
Transparent fees
A free one-year North Dakota registered agent services in their formation package
Get the BEST PRICE until the end of October