Hiring a New York LLC formation service is a great business move. The right incorporation service will save you time dealing with all formation-related services on your behalf, offer registered agent service, and assist you to file annual reports.
A do-it-yourself method can be used when creating your own LLC, but it can be difficult and time-consuming. To help you, we met with our attorneys and cross-checked all the factors in choosing a company that can help your business get started.
We have tested over 10 different New York LLC providers and considered price, customer service, features, and filing speed to see who has the best stress-free processes.
Our research shows that there are seven LLC services that can offer fast delivery time, fair prices, and reliable customer support.
Editor's Choice
Rated by more than 2000+ customers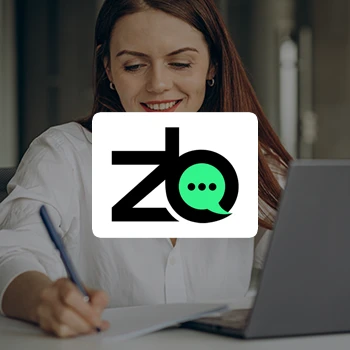 ZenBusiness
Click To Signup
81% of visitors chose this
#2nd Best Choice
Rated by more than 1000+ customers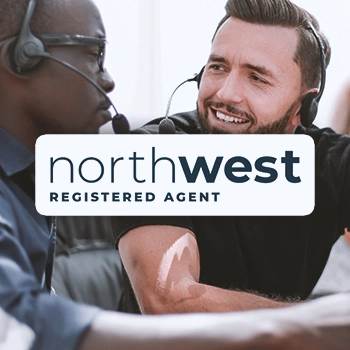 Northwest
Click To Signup
#3rd Best Choice
Rated by more than 1000+ customers
IncFile
Click To Signup
Top 7 Best LLC Services in New York (October 2023)
1 - ZenBusiness (Editor's Choice)
Would you recommend ZenBusiness?
ZenBusiness is a young LLC service for New York small and new company owners, offering a fast New York LLC creation at a cheap price.
When we signed up with ZenBusiness, we got access to choices that are generally not included in the packages of other New York LLC services, such as a 100% accuracy guarantee.
Their platform, designed for ease of use, ensures the initial filing is done in a swift 10-12 minutes.  In only four days, I had my LLC confirmation, accompanied by a comprehensive New Business Kit.
Aside from registering for an LLC, they provide additional services such as an invoicing tool and a business operating agreement form.
ZenBusiness is at the top of our list of the best New York LLC services for various reasons, including compliance checks and reminders, and free CPA assessment.
That price point already includes a free document template. From our experience, we think it's a great deal for the quality and comprehensiveness of the service they offer, and it is quite affordable for many beginners.
Service Features:
Starter Formation Package ($0 + $205 State Fee):  Alongside LLC formation service and the standard 2 to 3 weeks filing speed, you'll enjoy a 100% accuracy guarantee for peace of mind. Additionally, the package comes with a 1-month free trial for Banking services at just $5/month after that. Seamlessly you'll be able to manage your finances with Money Pro Bookkeeping and build your online presence using Website Builder. For added convenience, you also get worry-free compliance during the initial year, with the option to renew at $199/year if accepted.
Pro Package ($199 + $205 State Fee): Pro Package includes all Starter features and additional two yearly modifications, the fastest "rush" filling speed (1 to 2 business days), operating agreement templates at $99, an EIN, management of submitting annual reports, and registration.
Premium Package ($349 + $205 State Fee): This LLC formation services package incorporates all the Pro features plus domain privacy, business domain, fully customizable business website, website email address, and business document templates.
Registered Agent Services ($199): The subscription plan is renewed yearly for $199.
Pros
Offers various LLC formation service packages
Reasonable and affordable pricing for LLC services
Includes a worry-free compliance
They speed up the formation of businesses
Positive feedback from the clients
Cons
No possibility of non-profit business formation
Sign Up To ZenBusiness
2 - Northwest Registered Agent
Would you recommend Northwest Registered Agent?
Northwest Registered Agent is one of the most professional LLC formation services in New York.
From our experience, they are serious about clients' data as they never sell it to a third party, giving you a feeling of security.
We tackled the initial steps in 9 minutes, and in 72 hours, everything was in order.
Their platform is easy to use and you can access your document at any moment. Unlike other services, Northwest Registered Agent will scan every document they receive and store it for you to access.
They also have open communication. With over 20 years of experience in the business, they admit that mistakes happen, which is why they have a 100% Error-Free Guarantee.
Basic Package ($39 + $205 State Fee): Northwest will do the articles of organization and the operating agreement.
Full Service LLC Formation Package ($225 + $205 State Fee): Mail forwarding, same-business-day filing, operating agreement, and a client account loaded with free forms and tools, are included in this plan.
Northwest Registered Agent Services ($125): If you select Northwest to do the LLC formation for you, they will give you a free year of registered agent service.
Pros
They have a strict privacy protection
Transparent fees
A free 1 year of registered agent service when you form with them
Sign Up To Northwest Registered Agent
3 - IncFile
Would you recommend IncFile?
IncFile is the greatest option if you simply need your formation paperwork filed in New York and are worried about the hefty establishment costs there.
In New York, they provided a free LLC service, so all we had to pay was state taxes and a few other little costs like addresses and registration fees.
IncFile's customer support department, which we had the opportunity to experience personally, proved to be extremely efficient with its quick response time.
During the research, we noticed that many of their former clients left numerous positive reviews with high 5-star ratings.
Service Features:
Silver Package ($0 + $205 State Fee): It prepares and files the articles of organization, and will give you a free registered agent service in New York for the first year. Also, customer support is included.
Gold Package ($199 + $205 State Fee): In addition to the previous plan, you will receive an EIN Business Tax Number and an IRS Form 2553, an operating agreement, banking resolution, online access dashboard, and free consultation.
Platinum Package ($299 + $205 State Fee): This plan has all the Gold Package plus business contract templates, a domain name with business email, and free next-day filing.
Registered Agent Services ($119): If you pick any LLC formation packages, you will get the registered agent for free in the first year. After that first year, will cost you $119 per year.
Pros
Very affordable
A free registered agent service for a year is included in their formation process
Great phone and email support
Sign Up To IncFile
4 - LegalZoom
LegalZoom is a reliable and dependable online service for legal services.
Compared to other competitors in the LLC game, LegalZoom fees & prices are highly priced for their features.
We personally evaluated their plans and found that while their entry-level package is fair, it lacks several features that ZenBusiness and IncFile provide.
Their website offers a variety of business forms that were all created by attorneys.
They also offer an app that helps track the formation process from anywhere.
Service Features:
Basic Package ($0+ $205 State Fee): Features include name searches, LLC filing, a complete digital welcome packet, articles of organization, and a business website.
Pro Package ($249 + $205 State Fee): It comes with all the Basic package features, an operating agreement for the entity, an EIN, initial consultations regarding taxes and insurance, and a detailed business licensing guide.
Premium Package ($299 + $205 State Fee): It includes everything the Pro package features, a 30-minute unlimited phone consultation, personalized guidance from a New York attorney, and updated LLC document changes within 90 days of the initial subscription.
Registered Agent Services ($299): If you want to form your LLC with LegalZoom, it will cost you $249 for the first year. From the second year, the price will go up to $299/year.
Pros
Strong brand reputation
Accessible customer care team
Large customer base
Cons
Restricted LLC creation plan
Intense upselling
Sign Up To LegalZoom
5 - Swyft Filings
Swyft Filings is a cost-efficient business formation service with one of the fastest turnaround times available.
Hiring Swyft Filings definitely comes with some advantages like paying in installments if you are on a really limited budget. Although this applies only to the LLC creation package, you will still receive a great service.
All of their plans include free delivery, order tracking, and access to your legal document at any time.
For these features and lifetime customer service, we recommend working with them.
The biggest downside of these packages is that they do not offer a free registered agent service, but you will love, as we did, a 100% money-back guarantee option that you can use (we didn't have to).
Service Features:
Basic Package ($0 + $205 State Fee): Basic LLC incorporation and document filing.
Standard Package ($199 + $205 State Fee): LLC incorporation with document filing, Federal Tax ID (EIN), and other documents necessary for your LLC formation.
Premium Package ($299 + $205 State Fee): Premium includes the previous package plus a business website & free domain.
Registered Agent Service ($99 per three months ): This will be an ongoing quarterly subscription for Registered Agent Services.
Pros
Installment payments allowed
Assurance of Success
Cons
Registered agent service not included
Outsourced services
No real-time chat assistance
Sign Up To Swyft Filings
6 - Harbor Compliance
With Harbor Compliance you won't have to worry about poor customer support. They are experts and highly qualified to assist with any issue.
In our case, they double-checked with us if we choose the right package for us. They provided one-on-one customer support to explain their formation process to us, and how can get various discounts.
Harbor Compliance is a reputable professional organization that offers LLC paperwork, registration, as well as other services linked to corporate compliance.
Their service is in the premium range and of a fair price considering the benefits.
We loved the single-day New York LLC processing time, but we did find their website to be a bit confusing. They care deeply for your privacy, which is why they use data encryption and Norton and Trustwave monitoring to secure their website.
If you want an LLC formation service just to set up your LLC and let you manage your business needs on your own, then Harbor Compliance may not be the best option for you.
Service features: 
Formation Package ($99 + $205 State Fee): New York formation package includes checking name availability and preparing and filing your articles of organization with the state.
Registered Agent Service (89-$99): Annual fees from $89-$99 per state with no additional charges, you get a 5-10 % discount if you pay ahead for your Registered Agent Service for 2+ years. Immediate online access to registered agent address.
Pros
Personalized client service
Processing time of one day
Excellent customer support
Cons
Extremely costly
Fewer services are included in the formation bundle
Sign Up To Harbor Compliance
7 - BizFilings
Among the LLC formation service provider in this list, BizFilings has the highest price point. They do make up for it by providing the best and lowest charge for New York publication service today.
Each of their LLC formation packages also includes six months of services, which, quite frankly, is better than nothing.
BizFilings is a pretty well-rounded New York LLC service. In addition to the New York publication service, they are well-known for their return policy.
If they make a mistake, they will "absorb all extra fees and expenditures necessary to fix the inaccuracy or mistake as quickly as possible."
While not every customer feedback is available online, BizFIlings has processed over 500,000 business filings since its founding in 1996. Plus, they are now a subsidiary of Wolters Kluwer, a major worldwide compliance firm.
Service Features:
Basic LLC Formation Package ($99 + state fee): Includes preparation and filing of Articles of Organization, Business name search, 6 months BizComply tool.
Standard LLC Formation Package: ($159 - $244 State Fee): Adds LLC kit and seal, Sample LLC forms, Expedited BizFilings processing.
Complete LLC Formation Package ($199 to $434 + State Fee): Adds Federal Tax ID Number (EIN), Video instruction manual for your LLC formation, Certified copy of your documents with overnight shipping, and State-specific features.
Registered Agent Services: Includes six months free of registered agent services in every LLC formation package.
Pros
Includes publication and New York LLC formation services
6 months free of registered agent included
Experienced LLC formation service
Cons
Higher price point of packages than competitors
Inconsistent turnaround times
No online customer reviews
Slow turnaround times
---
Advantages of Creating an LLC in New York
There are a number of advantages to forming an LLC in New York, depending on the nature of your firm, including:
1. Personal Liability Protection
You can insulate yourself from personal creditors by incorporating an LLC as a business organization.
This implies that an LLC member's personal assets, such as their apartment, car, or bank accounts, are off-limits to a corporate creditor [1].
But, setting up a New York limited liability company does more than protect small businesses from debt collectors.
They also protect them from potential personal liability incurred or brought on by other owners or members of the LLC.
2. Pass-Through Taxation
In New York, creating an LLC has benefits over establishing a corporation, particularly in terms of taxation.
As an LLC, you can benefit from pass-through taxation, in which case taxes are paid directly by you as a personal income tax rather than passing through the firm [2].
As a result, unlike the majority of big businesses, your New York-based LLC won't be required to pay both corporate and individual taxes. Small business entrepreneurs may streamline management and save taxes with a New York LLC.
3. Less Complexity in Formation and Operation
Consider creating an LLC if you believe managing paperwork and legal documents on a daily basis is not your cup of tea. In comparison to a company, its establishment, and operation are simpler.
The New York Secretary of State must simply receive the articles of organization for a New York LLC to be formed. Additionally, an LLC is not obligated to have annual general meetings or maintain thorough minutes, unlike a corporation.
4. Flexibility in Raising Capital
In comparison to a business that is set up as a sole proprietorship or general partnership, a New York LLC may find it simpler to obtain financing.
As a New York LLC, you can include new shareholders without granting them full management authority [3].
New York LLC Formation Process
Technically, the New York Secretary of State does not mandate using an LLC creation service to start an LLC in New York.
So, if you want to save some money, you can form your New York LLC with these eight easy steps.
Qualities to Look For in a New York LLC Service
There are a few factors to consider when selecting New York LLC formation services. Some of the qualities of the best websites to form an LLC are as follows:
Competitive Pricing of Packages
Consider purchasing an affordable LLC formation service package that comes with all the resources you need to start your own business.
Usability
The procedure for establishing a firm should be straightforward. A website interface that is simple to use is a bonus for an LLC formation service since it improves the online experience.
Customer Support
Quick response LLC formation services are the best choice for a smooth compliance experience.
Proven Record
There are LLC formation service reviews from customers for a reason. Verify the firm's stellar performance history and client testimonials. These items are simple to find online.
FAQs
How Long is the LLC Formation Process?
The LLC formation process in New York takes four and a half months (with COVID measures in place) by mail filing.
The New York Secretary of State is also honoring expedited requests with three expedited LLC options for mail filings: 24-hour, same-day, and 2-hour processing. Online filing with the New York Secretary of State is approved immediately.
Do I Need an LLC Service in New York?
No, you don't need an LLC in New York. The Secretary of State does not require hiring LLC services for your business formation.
If you don't want to deal with the paperwork and other legal matters, we recommend you consider hiring New York LLC formation services.
How Many Small Startups Are There in New York Today?
There are 2.1 million small startups in New York today, based on a recent report by the U.S. Small Business Administration. New York is one of the top states in the United States, with the highest number of small businesses.
Should I Form an LLC in New York?
Yes, you should form an LLC in New York. Although other types of business entities are useful and permitted in New York, forming an LLC will provide you with superior personal asset protection. It will protect you and your personal assets in the event that your company is sued.
Can I Switch From Sole Proprietor to LLC in NY?
Yes, you can switch from sole proprietor to LLC in NY.
LLCs provide numerous benefits, including personal asset protection and tax advantages, and, most importantly, they make your company officially incorporated, which increases investor and customer trust.
How Do I Publish My LLC in NY?
You can publish your LLC in NY by placing an announcement or notice in a local newspaper, filing a certificate of publication, or obtaining an affidavit of publication. This should not be a problem if you hire an LLC service that includes an LLC publication.
How to Choose the Best LLC Service in New York for You...
While there are many New York LLC service providers that can assist you in forming an LLC, our personal experience and research have confirmed that ZenBusiness is the best choice.
ZenBusiness has helped form over 300,000 LLCs in the short time they have been in the industry. ZenBusiness is a great option for those who want to get a professional and qualified service, without paying a large sum of money.
This formation service is not for those who plan to use a registered agent service as part of the LLC formation.
They offered us a well-rounded service, faster delivery and possibly the lowest prices. And they have the highest and best online customer feedback.
Our #1 Recommendation
Pros
Offers various LLC formation service packages
Reasonable and affordable pricing for LLC services
Includes a worry-free compliance
They speed up the formation of businesses
Positive feedback from the clients
Get the BEST PRICE until the end of October
Cons
No possibility of non-profit business formation