Starting a business can be overwhelming and scary, but it can be much easier if you have the right company in place to support you.
1 800Accountant can help small businesses with several services, including bookkeeping services, personal taxes, tax preparation, financial statements, tax strategies, and business formation.
In this 1 800Accountant review, we will discuss whether this business formation service is worth it based on features, price, and other future services so small businesses can make the best decision for their own business.
What Is 1 800Accountant?
LLC services. They help businesses of all sizes. The company was established by veteran CPAs to provide accounting services to businesses for over 17 years.
They have helped over 100,000 businesses across the United States.
Service Features & Prices
1-800Accountant offers four packages to form an LLC. The packages include the following:
Startup LLC Formation Package ($0 + State Fees):

This package includes customized Articles of Organization, a name availability search, unlimited phone and email support, and secure online access to the correct paperwork for your LLC.

Business LLC Formation Package ($129 + State Fees):

Includes everything from the startup package plus a dedicated personal accountant, access to a portal with all my statements, year-round tax expert, and quarterly reviews.

Corporation LLC Formation Package ($239 + State Fees):

Includes everything from the other two packages plus proactive tax planning, personal taxes prepared, and business tax preparation.

Enterprise LLC Formation Package ($399 + State Fees):

Includes everything from the previous packages plus bookkeeping and business taxes, priority customer support, and financial reports.
Additional Services
Apart from their LLC package tiers, 1-800Accountant offers the following services:
Registered agent service only upon request

Industry-specific support

Small business payroll services

Tax audit defense
Benefits
Here are some of the essential advantages of using 1 800Accountant's services:
1. Bookkeeping Services
1 800Accountant offers bookkeeping services which is an added bonus that other LLC services don't offer. They also help your business keep track of your tax payment, income, and expenses, help you prepare your financial statements, and help you stay compliant [1].
2. Accounting Services
They also provide help with accounting services from certified public accountants that can help you with filing your taxes correctly, tax classification, an initial consultation, support outside the tax season, and more.
3. Payroll Services
1 800Accountant LLC also provides payroll management through payroll experts. They can help you set up direct deposits, make sure your employees are paid on time, and file quarterly and annual payroll taxes at tax time.
4. Tax Services
Tax services are another part of what 1 800Accountant offer. They can help you with personal and business taxes at tax time through an independent CPA.
They can also help with other issues, such as resolving an IRS audit and determining the best tax strategy for your business.
They can even advise you on getting a full refund and maximizing that refund.
5. Customer Support
1 800Accountant offers customer support through live chat and email. Their support team is responsive and knowledgeable and will go out of their way to help you with any issues your business faces.
6. Customer Reviews
1 800Accountant has a fair amount of positive reviews. They also have a 4.7 out of 5-star rating on Trustpilot and a 4.3 out of 5 rating on Google. Many of their positive reviews praise their customer service, their tax services, and more.
Downsides
Despite 1 800Accountant being an excellent LLC formation service, here are some downsides you may experience.
1. No Registered Agent Service Included
1 800Accountant doesn't include registered agent services in their packages. Other filing companies often have an entire year's worth of registered agent services in their packages for free. This can be vital for an S corp, sole proprietorship, or another small business entity.
2. No Monthly Packages
1 800Accountant doesn't offer monthly packages, only yearly packages.
This can be a disadvantage for a business that may not need further services for a whole year, especially if they are just forming a company and don't need services to keep their books straight or other tax services.
Who Should Hire 1 800Accountant?
Clients that need accounting and bookkeeping services with their business formation should hire 1 800Accountant.
We also recommend 1 800Accountant for business owners who:
Need tax preparation service
Value good reviews
Could benefit from bookkeeping services
Are looking to increase their full refund on taxes
Are looking for an accounting firm
Are looking for a service to handle both business and personal taxes
Other User Testimonials
"The folks at 1-800-Accountant provided timely advice and assistance where needed with any filing or in my situation a dissolution of the company. Well worth the time and advice to speak with these knowledgable folks."
- Mark M., Better Business Bureau
"Hi brand new client -- my comment would be to include an email directly to the client for upcoming appoints to say, Google Calendar - instead of keeping notifications within your site only. Perhaps I missed something."
- David F., Better Business Bureau
"I engaged 1-800Accountant about 6 weeks before my business launched. From the first interaction, I received customized, knowledgeable service. A quality team of tax and business professionals is continuously available to offer guidance, support, and direct service at a reasonable cost. My Tax Advisor, Alan D, connects with me monthly. During our discussions, he answers my questions thoroughly and patiently, offers expert guidance, and connects me with information or other in-house experts as needed. He is personable, friendly, and highly informed. This has been one of the most valuable investments I made in my business. Without this service, I would not be experiencing the level of confidence I have in running the logistics of my business."
- Desiree Del-Zio
"I have been with the company now for 5 or 6 years. The portal is a fairly good interface and continues to improve, and as I have become accustomed to using it, it has made inputting my information and getting my taxes prepared for filing much quicker. I have also had good customer service experiences, either via the portal's message center or by phone. They are pretty quick to get back to you and be responsive to your questions and concerns."
- Mike Hughes
Comparison To Other Services
In this section, we'll be comparing 1 800Accountant to three of its biggest rivals.
1. ZenBusiness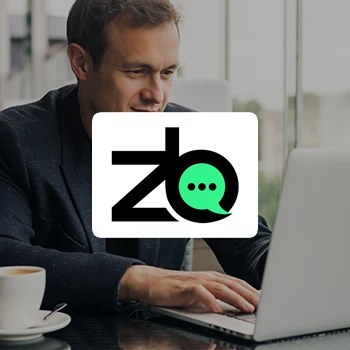 ZenBusiness pricing is similar to 1 800Accountant in that their services start at $0, and they offer similar services in their packages.
Where 1 800Accountant shines is that they provide bookkeeping and accounting services in their packages, including a dedicated accountant, which ZenBusiness doesn't offer.
However, 1 800Accountant isn't transparent about its registered agent services, which is a huge disadvantage [2].
2. Northwest Registered Agent
Northwest Registered Agent's plans start at $39, including registered agent service and mail forwarding with the US postal service, a business address, privacy by default, corporate guide service, and specialized customer service.
1 800Accountant offers some additional features that Northwest doesn't, including bookkeeping, accounting, tax help, payroll help, and more for an all-around business service, plus everything that Northwest offers.
3. IncFile
IncFile also offers formation services starting at $0, and that price includes document prep, a year of free registered agent service, and a tax consultation with their base package.
IncFile's base package is a more bare-bones offering compared to 1 800Accountant.
1 800Accountant offers additional services, including a personalized current CPA, bookkeeping, accounting, tax service, the ability to issue refunds, help with payroll and other services, and more.
FAQs
Is 1 800Accountant Legitimate?
Yes, 1 800Accountant is legitimate. The company has been in business for 17 years and has helped thousands of businesses with finances, bookkeeping, payroll, and accounting.
Does 1 800Accountant Have a Refund Policy?
Yes, 1 800Accountant has a 90% refund policy if you cancel the service within 30 days of making an order.
Is 1 800Accountant LLC Worth It?
1 800Accountant is an excellent choice for LLC formation, especially if you want the added services of bookkeeping, accounting, payroll, and taxes.
However, if you want to create an LLC and don't need additional services, consider choosing ZenBusiness. ZenBusiness is an excellent choice for creating a business, with its base pricing starting at $0.
They have everything you need to form your business with ease, including a transparent registered agent service to keep your business compliant.
We Recommend This Instead
ZenBusiness
Pros
User friendly
Affordable pricing
Several add-on features
Worry free compliance
Fast turnaround time
Get the BEST PRICE until the end of March