Since I've helped establish several businesses over the years, I've worked closely with multiple online service companies. I understand that starting a new business can be overwhelming, which is why it is vital to have the right accounting company in place to support you.
1-800Accountant can help small business owners with several services, including tax advisor, bookkeeping services, personal taxes, tax preparation, financial statements, tax strategies, and business formation.
As an expert in the field of business formation, I'll discuss whether 1-800Accountant is worth it based on features, price, and other future services so small businesses can make the best decision for their own business.
What Is 1 800Accountant?
1-800Accountant, an online accounting firm, was founded by veteran CPAs 17 years ago.
Based on my business experience, one of the most vital aspects of any company is the status of its finances. 1-800Accountant specializes in all business types with their tax filings and other financial matters.
They have helped over 100,000 businesses across the United States.
Offering various price options to fit businesses of all sizes is one of the nice things about this service.
If you're just getting started and want to set up your firm but are concerned about the entire LLC procedure, the experts at the company can assist you at a very affordable fee.
Our #1 Recommendation
1 800Accountant
Service Features & Prices
As I've partnered with 1-800Accountant, I learned that the company offers business formation packages tailored to your specific needs.
These include the following:
Startup LLC Formation Package ($0 + State Fees):

This package includes customized Articles of Organization, a name availability search, unlimited phone, and email support, and secure online access to the correct paperwork for your LLC.

Business LLC Formation Package ($129 + State Fees):

Includes everything from the startup package plus a dedicated personal accountant, accounting software, access to a portal with all my statements, year-round tax advisor, and quarterly reviews.

Corporation LLC Formation Package ($239 + State Fees):

Includes everything from the other two packages plus proactive tax planning, personal taxes prepared, and business tax preparation.

Enterprise LLC Formation Package ($399 + State Fees):

Includes everything from the previous packages plus bookkeeping and business taxes, priority customer support, and financial reports.
Aside from its accounting services, the platform offers bookkeeping, payroll and business taxes, as shown in the screenshot below:
Additional Services
Based on my collaboration with the company, I learned that apart from specializing in accounting services, 1-800Accountant offers additional platforms, which include the following:
Registered agent service only upon request starts at $0

EIN application $99

Small business tax advisory starts at $0

Financial reports start at $375

Quarterly estimated taxes start at $125

Income taxes start at $225

Bookkeeping starts at $375/month
Benefits
After doing business with the company, I personally experienced the benefits of using their platform. Below is a list of advantages when you employ the services of 1-800Accountant.
1. Bookkeeping Services
This company offers bookkeeping services which is a bonus that other LLC services don't offer. They also help your business keep track of your tax payment, income, and expenses, help you prepare your financial statements, and help you stay compliant [1].
2. Accounting Services
They also help with accounting from certified public accountants that can help you file your taxes correctly, tax advice, an initial consultation, support outside the tax filing season, and access to simplified accounting software.
3. Payroll Services
Aside from its accounting software, this company also provides payroll management through payroll experts. They can help you set up direct deposits, make sure your employees are paid on time, and file quarterly and annual payroll taxes at tax time.
4. Tax Services
The tax assistance this company offers as part of its package may be helpful to you if you're looking for a timely and dedicated accountant who can address your pressing tax problems through business tax preparation.
You can ask as many questions as you like, and enrolled agents (EAs) and CPAs are both accessible to answer them. Additionally, clients have access to a resource center created to keep them abreast of the most recent advancements in taxes and compliance.
They can help you with personal and business taxes at tax time through a dedicated accountant and advise you on getting a full refund and maximizing it.
5. Functional apps
The company has iOS and Android applications available for download via the official app sources.
The features of the online dashboard are replicated in the Android app, which includes:
The capability of calling the account manager on a specific day and time
Cross-device compatibility
The ability to make diary entries.
You can also synchronize the app's information with the cloud dashboard.
6. Easy to Setup and Use
Starting with this company entails going through an onboarding and registration process with one of their knowledgeable account managers. To begin this procedure, click the online registration widget, sending them to a calendar booking form.
After arranging a call with one of their tax planning specialists, you will be invited to create an account on the platform.
7. Customer Support
They offer customer support through live chat and email. Their support team is responsive and knowledgeable and will go out of their way to help you with any issues your business faces.
8. Customer Reviews
Based on positive consumer feedback, 1-800Accountant may be ranked among the top business entities in its field. The company garnered a respectable 4.7 out of 5-star rating on Trustpilot and a 4.3 out of 5 rating on Google.
Many of their positive reviews praise their customer service, their tax services, and more.
Downsides
Despite being an excellent LLC formation service, here are some downsides you may experience.
1. No Registered Agent Service Included
The company doesn't include registered agent services in its packages. Other filing companies often have an entire year's worth of registered agent services in their packages for free. This can be vital for an S corp, sole proprietorship, or another small business entity.
2. No Monthly Packages
The company doesn't offer monthly packages, only yearly packages.
This can be a disadvantage for a business that may not need further services for a whole year, especially if they are just forming a company and don't need services to keep their books straight or other tax services.
Who Should Hire 1 800Accountant?
Clients that need accounting and bookkeeping services with their business formation should hire 1- 800Accountant.
We also recommend the company for accounting services for small business owners who:
Need tax preparation service and good accounting software features
Value good reviews
Could benefit from bookkeeping services
Are looking to increase their full refund on taxes
Are looking for an accounting firm
Are looking for a service to handle both business and personal taxes
Other User Testimonials
"The folks at 1-800-Accountant provided timely advice and assistance where needed with any filing or in my situation a dissolution of the company. Well worth the time and advice to speak with these knowledgable folks."
- Mark M., Better Business Bureau
"I'd recommend including an email directly to the client for upcoming appoints to say, Google Calendar - instead of keeping notifications within your site only. Perhaps I missed something."
- David F., Better Business Bureau
"From the first interaction with 1-800Accountant, I received customized, knowledgeable service. A quality team of tax and business professionals is continuously available to offer guidance, support, and direct service at a reasonable cost."
- Desiree Del-Zio
"I have been with the company now for 5 or 6 years. The portal is a fairly good interface and continues to improve, and as I have become accustomed to using it, it has made inputting my information and getting my taxes prepared for filing much quicker."
- Mike Hughes
Comparison To Other Services
To fully illustrate the features of 1-800Accountant, I will make comparisons of the company with three of its noted rivals in the industry.
1. ZenBusiness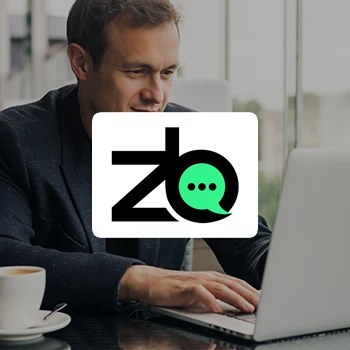 ZenBusiness pricing is similar in that their services start at $0, and they offer similar services in their packages.
Where 1-800Accountant shines is that they provide bookkeeping and accounting services in their packages, including a dedicated accountant, while ZenBusiness offers Money Pro Bookkeeping service as part of software that provides tax savings and makes tax time pain-free.
However, 1-800Accountant isn't transparent about its registered agent services, which is a huge disadvantage [2].
2. Northwest Registered Agent
Northwest Registered Agent's plans start at $39, including registered agent service and mail forwarding with the US postal service, a business address, privacy by default, corporate guide service, and specialized customer service.
1-800Accountant offers some additional features that Northwest doesn't, including bookkeeping, accounting, tax help, payroll help, and more for an all-around business service, plus everything that Northwest offers.
3. IncFile
IncFile also offers formation services starting at $0, and that price includes document prep, a year of free registered agent service, and a tax consultation with their base package.
IncFile's base package is a more bare-bones offering.
1-800Accountant offers additional services, including a personalized current CPA, bookkeeping, accounting, tax service, the ability to issue refunds, help with payroll and other services, and more.
FAQs
Is 1 800Accountant Legitimate?
Yes, 1 800Accountant is legitimate. The company has been in business for 17 years and has helped thousands of businesses with finances, bookkeeping, payroll, and accounting.
Does 1 800Accountant Have a Refund Policy?
Yes, 1 800Accountant has a 90% refund policy if you cancel the service within 30 days of making an order.
Is 1 800Accountant LLC Worth It?
1-800Accountant is an excellent choice for LLC formation, especially if you want the added services of bookkeeping, accounting, payroll, and taxes.
However, if you want to create an LLC and don't need additional services, consider choosing ZenBusiness. ZenBusiness is an excellent choice for creating a business, with its base pricing starting at $0.
They have everything you need to form your business with ease, including a transparent registered agent service to keep your business compliant.
We Recommend This Instead
ZenBusiness
Pros
User friendly
Affordable pricing
Several add-on features
Worry free compliance
Fast turnaround time
Get the BEST PRICE until the end of October
Cons
Non-profit business formation is unavailable