8 Best LLC Services in Mississippi (2023) For Your Startup
If you're forming a Mississippi LLC, choose a reliable LLC service for guidance.
The right LLC service will help you form your LLC smoothly and get your company a certificate of good standing with the Mississippi Secretary of State.
To help you out, we collaborated with our certified legal team to rank the top LLC services in Mississippi.
This article provides an overview of top LLC formation services, pricing, and reviews.
Editor's Choice
Rated by more than 2000+ customers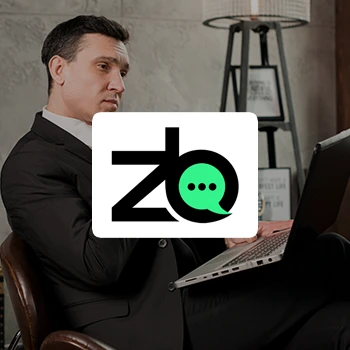 ZenBusiness
Click To Signup
81% of visitors chose this
#2nd Best Choice
Rated by more than 1000+ customers
Northwest
Click To Signup
#3rd Best Choice
Rated by more than 1000+ customers
IncFile
Click To Signup
Top 8 LLC Services in Mississippi (November 2023)
1 - ZenBusiness
(Best Overall)
Would you recommend ZenBusiness (Best Overall)?
When I was setting up my first LLC, I turned to ZenBusiness. Their range of packages, from $0 to $299 annually, catered perfectly to my varying business needs. And the best part? The Mississippi state fee was the only extra charge.
ZenBusiness also has one of the best paid registered agent services on the market. This includes the physical address to accept all business documents during regular hours for free.
They specialize in small businesses and nonprofits and have highly qualified staff to assist with any issue.
From our experience, their Worry-free Compliance package comes as an add-on to their starter package, which covers the filing of annual reports.
Their intuitive system facilitates a speedy 10-12 minute filing. My LLC was validated in a mere four days, and I was handed a robust New Business Kit.
LLC Formation Packages:
Starter Formation Package ($0 + $54 State Fee):

This package includes LLC filing service and a standard filing speed of 2 to 3 weeks on average. A free operating agreement for clear procedures and legal protection. For extra protection, the Starter option offers optional worry-free compliance which is free first year.

Pro Package ($199 + $54 State Fee):

Starter features are included in the Pro Package, plus the fastest ''rush'' filing speed of 1-2 business days on average. The pro option includes an Employer Identification Number (EIN), mandatory for tax reporting, opening bank accounts, and hiring employees. 

Premium Package ($349+ $54 State Fee):

Premium Package builds on Starter and Pro features offering business document templates for stronger efficiency. A custom business domain name, website email address, domain privacy, and customizable business website are added here for a more professional look and complete online presence. 

Registered Agent Services ($199):

Registered agent service renews annually for $199 if you decide to renew it.
Pros
Formation packages are budget-friendly
A Worry-free Compliance feature is included
Formation process is quick
Great customer feedback
They offer expense and deduction tracking
Cons
Without non-profit business formation
Sign Up To ZenBusiness
2 - Northwest Registered Agent
(Best Premium)
Would you recommend Northwest Registered Agent (Best Premium)?
I remember when I first interacted with Northwest Registered Agent. Their customer-centric approach stood out, making me feel valued and heard.
Clients in Mississippi can contact a customer service representative at any time to get answers to their concerns about the formation process.
We received step-by-step instructions from Northwest Registered Agent. We completed the initial steps in 9 minutes, and everything was in place in 72 hours, outpacing our 5-day selection.
After trying their products, we can attest that you will receive ongoing help as they assign agents to each client account.
LLC Formation Packages:
Basic Plan ($39 + $54 State Fee): Many great features of Basic Plan are the formation of LLCs, nonprofits, and corporations. It comes with standard and expedited processing speed. The first year of Registered Agent services will be for free if you opt for the Basic Plan.
Full Service LLC Formation Plan ($225 + $54 State Fee): LLC Formation with Full Service Plan comes with an account for clients that is filled with free forms and tools, operating agreements, and free limited mail forwarding. It also contains all the features of the Basic Plan.
Northwest Registered Agent Services ($125): You will get Registered Agent Service cost-free for the first year with the formation of the Northwest Registered Agent Plan. Features like cost-free mail forwarding, privacy, and expert corporate guides are all included.
Pros
Over 20 years of experience in the business formation industry
Prioritizes client privacy at all times
No hidden fees
Includes one year of Mississippi registered agent service
Cons
Has expensive formation services
Sign Up To Northwest Registered Agent
3 - IncFile
(Most Affordable)
Would you recommend IncFile (Most Affordable)?
When I was on a tight budget, IncFile came to my rescue. Among all the Mississippi LLC services I researched, they were the most affordable without compromising on quality.
They charge zero dollars for their LLC formation service fee and include a free Mississippi registered agent service for a whole year.
This means you only need to pay the $54 state filing fee on your LLC formation.
With all features of the Silver Package included, you also get tax consultation with banking resolution.
If you're only after filing assistance for your Mississippi LLC formation, IncFile is the perfect and cheapest LLC formation service for you.
LLC Formation Packages:
Silver Package ($0 + $54 State Fee): Drafting and submitting articles of corporation, unlimited email, and phone support with unlimited name searches are some of the features that are included in the Silver Package. You also get to cost-free full year of Registered Agent Services.
Gold Package ($199 + $54 State Fee): Gold Package is full of great services like online access to the dashboard with lifetime notification for your business.
Platinum Package ($299 + $54 State Fee): Some of the great benefits of purchasing the Platinum Package are all features from the Gold Package plus free contract templates for your business.
Registered Agent Services ($119): Easy access to your online documents with a customizable dashboard are two great features that you get when choosing Registered Agent Services. The first year is free when you get any LLC formation package. For every next year renewal would cost you $119.
Pros
Reasonably priced LLC formation services
Provides one year of registered agent service
Customer service team is available by phone and email
They offer an access to a real-time order tracking tool
Sign Up To IncFile
4 - Rocket Lawyer
(Best Essentials)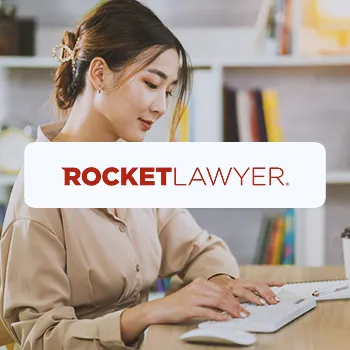 I was initially overwhelmed with the legalities of setting up an LLC. But Rocket Lawyer, with its direct access to lawyers, made the process seamless for me.
If you need legal counsel for your business, Rocket Lawyer is the service that we recommend.
Before purchasing a plan, we used their 7-day trial period to test it out.
You should be careful during the trial period as there will be automatic charges made to your card if you don't cancel the subscription.
LLC Formation Packages:
Standard LLC Formation Package ($99.99 + $54 State Fee / Free with $39.99 per month membership) Great services that Standard Package offers are attorney services, zero-cost legal documents, and free LLC formation services. You will also get a 25% discount for registered agent services.
Registered Agent Services ($149.99): To get Registered Agent Services, you can opt for a monthly membership that cost $39.99, or you can purchase a yearly fee for $149.99. If you already purchased the Standard LLC formation package, you get a 25% discount.
Pros
100% satisfaction guarantee
Free year of registered agent service
Discount for premium members
Cons
Expensive service fees
Pricey membership
Sign Up To Rocket Lawyer
5 - Swyft Filings
I once had to set up an LLC in a jiffy, and Swyft Filings was my go-to. Their quick response times and flexible pricing were a lifesaver.
As a business formation provider, Swyft Filings has partnered with an accounting firm to offer its Mississippi clients guidance on how to effectively handle the tax and accounting elements of their LLCs.
This service also offers a free domain name and FedEx delivery of your articles with a tracking number.
Swyft Filings does not include a registered agent service in its formation packages, which we found unsatisfactory.
LLC Formation Packages:
Basic Package ($0 + $54 State Fee): Basic Package comes with submitting the articles of organization to form an LLC.
Standard Package ($199 + $54 State Fee): With Standard Package, you will get most documents that are needed to upstart your business. Besides all features from Basic Package, you get organizational minutes, Federal Tax ID (EIN), operating agreement, and banking resolution.
Premium Package ($299 + $54 State Fee): Some of the great services that are specific for the Premium package are a personalized digital corporate kit, and website hosting for your business.
Registered Agent Service ($99 per three months): Benefits of Registered Agent Service will cost you $99 every 3 months.
Pros
Quick turnaround
Have package variety
Flexible pricing
Cons
Many upsells
Some requests may have days-long turnaround time
Sign Up To Swyft Filings
6 - MyCompanyWorks
I've always been wary of online services, but MyCompanyWorks changed my perspective. Their commitment to client satisfaction and the safety net of a 90-day refund policy gave me peace of mind.
Your order will be processed the same business day regardless of the plan/package you purchase.
With this service, you can access your scanned document at any time and even get a free logo and free company alerts.
We appreciate this service because it has good to excellent client feedback and a track record of successfully forming businesses in Mississippi state.
LLC Formation Packages:
Basic Formation Package ($59 + $54 State Fee): Basic Formation Package Features - Same business day processing, unlimited phone/Email support, name availability search, and preparing and filing articles of organization. For easier bank-related operations there are features such as business bank account setup, and banking resolution.
Entrepreneur Formation Package ($179 + $54 State Fee): This package includes everything the Basic Package includes, plus MyCompanyForms lifetime forms & tax guide, federal tax ID, and one year registered agent service
Complete Formation Package ($259 + $54 State Fee): It includes everything the Entrepreneur Packages have, plus MyCompanyWorks premium initial and Annual Report Filing Service. Priority support is handy when there is a sort of emergency, and 5 GB of Cloud Storage helps you keep your files in one place.
Registered Agent Service ($99): Starting at $99 per year - The Entrepreneur Package and the Complete Package includes a free first year of registered agent service.
Pros
Same day delivery
Great customer support
Genuine refund policy
Cons
High fees
Limited features
Sign Up To MyCompanyWorks
7 - Harbor Compliance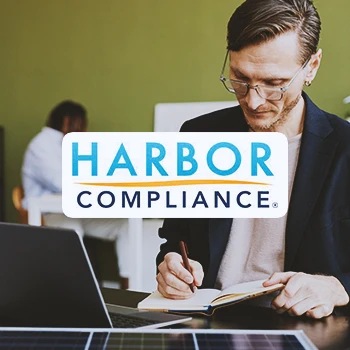 When I felt lost in the maze of LLC formation, Harbor Compliance was my guiding star. Their 1-on-1 customer support ensured I had a personalized experience.
This feature will guide you through the entire process of business formation in Mississippi and help you resolve problems.
Harbor Compliance will offer discounts to first-time clients and with them, you will never experience any unexpected charges.
Their annual invoice chargings are well-defined and help you focus on your business in the meantime.
Besides Mississippi LLC formation services, they also provide Mississippi registered agent services to help businesses maintain good standing with the state.
LLC Formation Packages:
Formation Package ($99 + $54 State Fee): Some of the benefits of choosing the Formation Package are preparing and submitting articles of your organization. You can also check for name availability.
Registered Agent Service (89-$99): $89-$99 per state with no additional charges is the fee you pay yearly. A 5-10 % discount if you pay in advance for 2+ years for your Registered Agent Service.
Pros
Offers one-on-one customer support
Excellent track record of business formation services
Offers multi-year discounts
Cons
Service fees are higher
Limited service features in every package
Sign Up To Harbor Compliance
8 - LegalZoom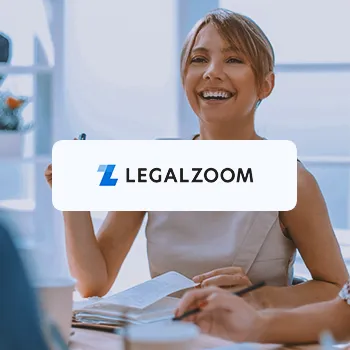 I had heard a lot about LegalZoom before I tried their services. Their reputation in the business formation sector is well-deserved, as I soon discovered. They are one of the most used LLC formation services in Mississippi, although their add-ons can get pricey.
While they have a strong reputation LegalZoom fails to include important features in their plans, such as operating agreements and EINs.
Forming an LLC with them was easy, especially since we had support from their best registered agent service all the time.
Once you form an LLC with them, you will get an office address and online access to your accounts.
LLC Formation Packages:
Basic Package ($0 + $54 State Fee): Some of the features included in this package are extensive name searches, and filling for a business entity. The package also has a full LLC welcome package that will help you understand its benefits and your obligations. To help you with your brand, this plan includes a customizable website powered by Wix.
Pro Package ($249 + $54 State Fee): It features an EIN for taxation and bank accounts, an operating agreement to settle entity disputes and set guidelines, and a comprehensive guide on licenses in Mississipi. The Pro package also offers initial phone consultation on matters regarding insurance and taxes.
Premium Package ($299 + $54 State Fee): The premium package comes with all features from the Standard package with extras like tailored hands-on guidance, inimitable attorney consultations for 30 minutes plus applied changes to the formation documents within 90 days of initial subscription.
Registered Agent Services ($299): With any LLC package comes a $50 discount from the original price of $299 for Registered agent services for the first year. So the first year in that case would cost you $249. Renewing price after the first year would be $299.
Pros
Popular and reputable brand in LLC formation services
Has extended customer support hours
Has high client volume and customer reviews
Cons
No free registered agent service in the first year.
High pricing point with several upsells
Sign Up To LegalZoom
---
How We Picked And Tested The Best LLC Services In Mississippi
Together with our team of legal experts, we conducted a thorough examination of numerous LLC service providers, ensuring a broad and diverse selection. To ensure authenticity and unbiased results, we interacted anonymously with these services.
Our assessment was based on several key factors, including the cost of services, the range of primary and supplementary services offered, the reputation of each provider, the user-friendliness of their platforms, their knowledge of Mississippi-specific regulations, the speed of their service, the quality of customer support, and feedback from other users.
1. Customer Support
Effective customer support builds trust and confidence in the service provider. Knowing that help is readily available and reliable enhances the customer's confidence in the service provider's ability to handle their business formation professionally.
We evaluated the customer support of each service based on the variety of communication channels offered, such as phone, email, and live chat. We also considered the responsiveness and availability of their support teams.
Based on this evaluation, ZenBusiness and Northwest Registered Agent excelled in customer support, offering multiple communication channels and quick responses.
A service that slightly lagged in this area was Swyft Filings.
2. Pricing
The cost of LLC formation should align with your business goals and the potential return on investment. A high-priced service might be justified for a business with complex legal needs, while a more cost-effective service could be suitable for a straightforward LLC formation.
In our analysis, ZenBusiness stood out with its free package, which includes a registered agent, making it an excellent choice for budget-conscious businesses.
IncFile also offers a highly affordable service with a free package that only requires payment of the state fee.
3. Turnaround Time
If market research indicates a strong demand for a product or service, quick LLC formation allows entrepreneurs to capitalize on this demand before it diminishes or before competitors step in.
ZenBusiness and Northwest Registered Agent demonstrated quick turnaround times, efficiently handling document processing and submission within 3 days.
A service that we feel lags behind is LegalZoom with its 20 business days turnaround with the basic package.
4. Service Offered
Some features can save you significant time and effort. For example, an LLC service that offers to handle annual reports, and tax filings, or provides customizable legal documents can free up your time to focus on other aspects of your business.
ZenBusiness and Northwest Registered Agent were noted for their comprehensive service offerings, including many essential and additional services.
Two underperformers in this category were Harbor Compliance and LegalZoom with limited service features in every package. LegalZoom also fails to include EIN and operating agreements in its plans.
5. Reliability and Reputation
A service provider's reliability and reputation, as reflected in user reviews and ratings on platforms like TrustPilot, are indicative of their overall service quality and customer satisfaction.
ZenBusiness and Northwest Registered Agent again stood out for their positive reputations and reliable service.
A less reliable service was LegalZoom with mixed reviews because of their expensive packages and lack of important features in their plans.
6. Ease of Use
A user-friendly website typically includes easy access to customer support, whether through chat, email, or phone. Quick access to support is essential for resolving any queries or issues promptly.
ZenBusiness was rated 5/5 for its user-friendly platform that's easy to log into and navigate through the homepage tabs. We like that it has a search function that enables clients users to search for information they are interested in during the onboarding and formation process.
7. Local Expertise
Local state laws expertise is crucial for a Mississippi LLC service provider as it is invaluable for navigating the complexities of LLC formation and operation, ensuring long-term success and stability.
From our practical experience, Northwest Registered Agent was a notable company with exceptional local expertise in Mississippi. For example, an operating agreement is a requirement for Mississippi LLC, and during our trial, Northwest drafted one for us that not only met the general legal requirements but also aligned with the nuances of the state laws.
Related Articles:
Steps To Form An LLC In Mississippi
Whether you create an LLC through a Mississippi LLC service provider or on your own, the following are the main steps in the formation process of a Mississippi LLC:
Step 1: Name Your Mississippi Business
Step 2: Find a Mississippi Registered Agent
Step 3: File your Mississippi Certificate of Formation
Step 4: Put Together an LLC Operating Agreement
Step 5: Obtain an Employer Identification Number (EIN)
FAQs
How Long Does It Take To Form My LLC in Mississippi?
It takes around four to six weeks to form your LLC in Mississippi. This will depend on the filing method you choose, the status of your application, and how quickly you provide the requirements.
Our Verdict
Having navigated the maze of LLC formation in Mississippi myself, I can't stress enough the importance of a reliable LLC service.
ZenBusiness, with its budget-friendly packages and worry-free compliance feature, truly stood out for me. Their quick formation process and overwhelmingly positive customer feedback are testaments to their efficiency.
I remember the relief I felt when my LLC was validated in just four days, and the comprehensive New Business Kit they provided was invaluable.
If you're looking to set up an LLC in Mississippi, ZenBusiness is a choice I can personally vouch for. Their dedication to streamlining the business creation process is unmatched, making them my top recommendation.
Our #1 Recommendation
ZenBusiness (Best Overall)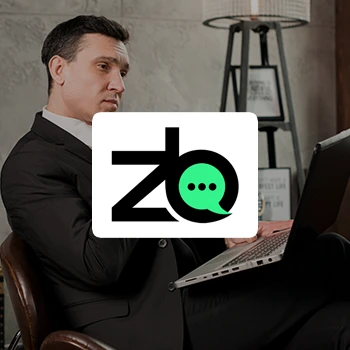 Pros
Formation packages are budget-friendly
A Worry-free Compliance feature is included
Formation process is quick
Great customer feedback
They offer expense and deduction tracking
Get the BEST PRICE until the end of November
Cons
Without non-profit business formation