If you're planning to form a Mississippi LLC, you need to take on a reliable and affordable  LLC service to walk you through the rigorous LLC formation process.
The right LLC service will help you form your LLC smoothly and get your company a certificate of good standing with the Mississippi secretary of state.
So, to help you select only the best LLC service, we teamed up with our legal team to review and rank the industry-leading business formation services in Mississippi.
In this article, you will get an overview of each company, its LLC services, pricing, and customer reviews.
Editor's Choice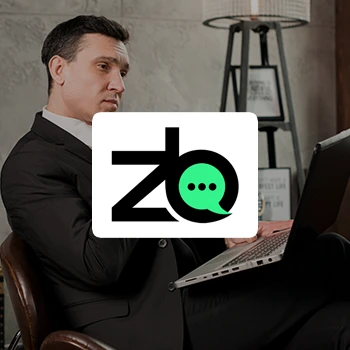 ZenBusiness
Click To Signup
#2nd Best Choice
Northwest
Click To Signup
#3rd Best Choice
IncFile
Click To Signup
Top 8 LLC Services in Mississippi (February 2023)
1 - ZenBusiness (Editor's Choice)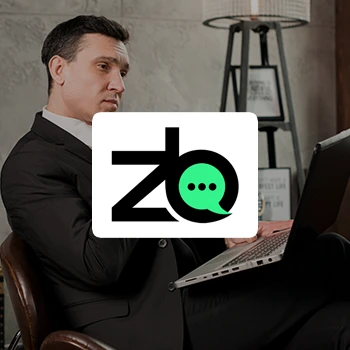 ZenBusiness provides three LLC formation package options suitable to work for any business needs and budget. Prices range from $49 to $299 annually, excluding the Mississippi state fee.
ZenBusiness also has one of the best registered agent services on the market. This includes the physical address to accept all business documents during regular hours for free.
Meanwhile, their Worry-free Compliance package comes as an add-on to their starter package, which covers the filing of annual reports.
Service Features:
Starter Formation Package ($49 plus state fees):

LLC formation, free operating agreement template, and one-year Mississippi registered agent service.

Pro Package ($199 plus state fees):

EIN

registration, VIP processing, handling of annual reports, and two yearly amendments.

Premium Package ($299 plus state fees):

Custom business domain name, website email address, domain privacy, and rush filing.

Registered Agent Services ($99):

This is a free feature for a year when you purchase any of their LLC formation packages and costs $99 when purchased separately. Registered agent service renews annually for $119.
Pros
Their formation packages are varied to suit any business needs and budget
They priced each formation package reasonably
Have a Worry-free Compliance feature included
Provide a quick and smooth formation process
Outstanding customer feedback
Cons
Not as recognized as other competitors in the formation industry
Sign Up To ZenBusiness
2 - Northwest Registered Agent
With over 20 years of experience in the business formation industry, Northwest Registered Agent is popular for delivering customer-centric service.
Clients in Mississippi can contact a customer service representative at any time to get answers to their concerns about the formation process, as well as questions about starting and running a Mississippi business.
Moreover, Northwest Registered Agent pledged that no client information would be sold.
While they are a company specializing in providing premium registered agent services, Northwest Registered Agent has helped hundreds of business owners start their LLCs in the state.
Service Features:
Base Formation Package ($39 plus state fees):

LLC formation paperwork, such as name searches, registration, and filing of all legal documents. Plus, 1-year free registered agent service.

Deluxe Package ($179 plus state fees):

Employer Identification Number (EIN) registration.

Registered Agent Services ($125):

Free feature for a year, then renews annually for $125.
Pros
Has 20+ years of experience in the business formation industry
Prioritizes client privacy at all times
No hidden fees when you purchase their packages
Includes one year of Mississippi registered agent service
Cons
Has expensive formation services
Sign Up To Northwest Registered Agent
3 - IncFile
Among the Mississippi LLC services on this list, IncFile is your best budget option. They charge zero dollars for their LLC formation service fee and include a free Mississippi registered agent service for a whole year. This means you only need to pay the $50 state filing fee on your LLC formation.
However, if you want to have other essential LLC services, such as EIN registration, compliance alerts, and operating agreement draft, you need to upgrade to their hundred-dollar packages. So, if you're only after filing assistance for your Mississippi LLC formation, IncFile is the perfect and cheapest LLC formation service for you.
Service Features:
Free Silver Package ($0 in the first year plus state fees):

Mississippi LLC formation, lifetime company compliance alerts, and 1-year free registered agent service.

Incfile Gold ($149 plus state fees):

Preparation of the operating agreement, EIN registration, and banking resolution for opening a business bank account.

Platinum Package ($249 plus state fees):

Free custom business website and domain name, business contract templates, and priority rush filing.

Registered Agent Services ($119): Free feature for one year if you subscribe to their LLC formation package
Pros
Reasonably priced LLC formation services
Provides one year of registered agent service
Has worked with over 800,000 businesses
Their customer service team is also accessible through phone and email
Sign Up To IncFile
4 - Rocket Lawyer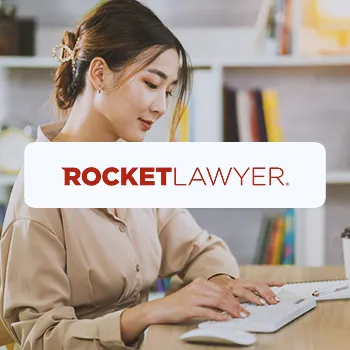 Rocket Lawyer is primarily a legal service company that also offers business formation and registered agent services. They handle all legal paperwork for any business entity, including the service of process.
Rocket Lawyer, founded in 2008, has already delivered legal services to over 800,000 businesses and is well-known for its reasonable pricing and high-quality legal information and assistance.
When you apply for their membership subscription, you will have access to free products and LLC services, including huge discounts.
Service Features:
Business Formation Service (Starts at $39.99 plus state fees):

Business name search, preparing and filing Certificate of Formation, online document storage, shipping hard copies of documents, and phone and email support. It costs $99.99 plus state fees for non-members and $39.99 per month for a member formation plan.

Business Bundle Plan (Starts at $39.99 plus state fees):

Discounted prices for LLC formation and registered agents, attorney services, and the creation of legal documents. It offers a 7-day free trial, after which you can subscribe monthly for $39.99.

Registered Agent Services ($149.99)

: Non-members can get agent services in this package, while members get a 25% discount from the stated price.
Pros
100% satisfaction guarantee
Free year of registered agent service
Discount for premium members
Cons
Expensive service fees if you do not apply for their membership subscriptions
Not specialized in business formation
Sign Up To Rocket Lawyer
5 - Swyft Filings
Swyft Filings, with its flexible pricing structure and quick response times, may be a viable alternative for Mississippi LLC formation.
As a business formation provider, Swyft Filings has partnered with an accounting firm to offer its Mississippi clients guidance on how to effectively handle the tax and accounting elements of their LLCs.
Swyft Filings does not include a registered agent service in its formation packages, which we found unsatisfactory.
Service Features:
Basic ($49):

This package includes articles of incorporation and name availability verification.

Standard ($149):

This package includes an operational agreement, organizational minutes, and TIN registration.

Premium ($299):

The premium plan includes all other package services, as well as digital delivery of state documentation and a free corporate website and hosting.
Pros
Quick turnaround
Have package variety
Flexible pricing
Cons
Many upsells
No registered agent service
Sign Up To Swyft Filings
6 - MyCompanyWorks
MyCompanyWorks is a trustworthy online LLC formation service because of its high client satisfaction ratings and long presence in the industry since 2001.
MyCompanyWorks prioritizes 100% client satisfaction plus, they offer a 90-day refund policy if any issues arise.
Your order will be processed the same business day regardless of the plan/package lev you purchase.
We appreciate this service because it has good to excellent client feedback and a track record of successfully forming businesses in Mississippi state.
Service Features:
The Basic Bundle ($59)

: Includes limitless name availability searches as well as articles of incorporation.

Entrepreneur LLC package ($199

): Includes a Federal tax identification number, a document seal, an LLC kit, and a lifetime tax handbook.

Complete LLC package ($279):

This plan includes everything in the preceding levels, as well as a free LLC tax consultation and one year of free registered agent service.
Pros
Same day delivery
Great customer support
Genuine refund policy
Cons
High fees
Limited features
Sign Up To MyCompanyWorks
7 - Harbor Compliance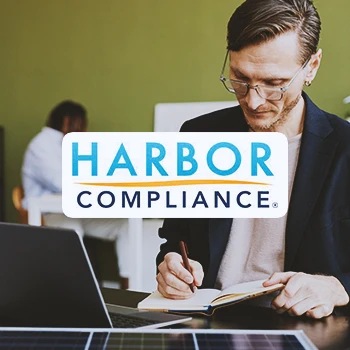 Harbor Compliance is one of the few LLC formation services that provide clients with 1-on-1 customer support to guide them in the entire process of business formation in Mississippi and help them resolve problems.
Established in 2012, Harbor has provided over 25,000 clients with business formation and business licensing services for various business entities.
Besides Mississippi LLC formation services, they also provide Mississippi registered agent services to help businesses maintain good standing with the state.
Service Features:
Formation Package ($399 plus state fees):

Draft of LLC Certificate of Formation, operating agreement template, EIN. Plus, serving as your registered agent in Mississippi for a full year.

Registered Agent Service ($99):

Free feature in the first year and annually renews at this flat rate. Offers as much as a 10% discount for multi-year subscriptions.
Pros
Offers 1-on-1 customer support
Excellent track record of business formation services
Offers multi-year discounts
Cons
Service fees are on the higher end of the price spectrum.
Limited service features in every package
Sign Up To Harbor Compliance
8 - LegalZoom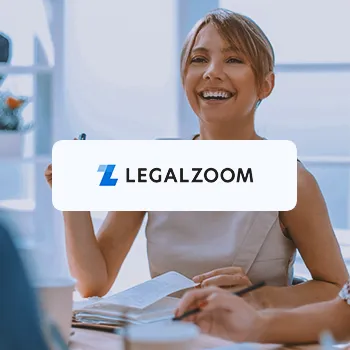 LegalZoom is well-known in the business formation service for its strong brand power. They were founded in 2010 with ten initial online services for legal solutions and have now expanded to provide any legal service you might need.
Currently, they have assisted over four million people and businesses, half of which included LLC formation services.
While they possess an unbeatable reputation, LegalZoom falls short of incorporating important Mississippi LLC formation services in their packages, and their cost is very expensive.
Service Features:
LLC formation Economy Package (Starts at $79 plus state fees):

LLC formation paperwork, LLC name search, filing of LLC formation documents, lifetime customer support, and a draft of the banking resolution letter. 

Standard Package ($329 plus state fees):

Membership official certificates and seal, VIP processing, and a deluxe organizer.

Express Gold Package ($349 plus state fees):

Expedited processing and faster shipping.

Registered Agent Services ($159):

Available only as an add-on service in the first year, then costs

$249 the following years.
Pros
Popular and reputable brand in LLC formation services
Has extended customer support hours
Has high client volume and customer reviews
Cons
No free registered agent service in the first year.
High pricing point with several upsells
Sign Up To LegalZoom
Advantages of Creating an LLC in Mississippi
Mississippi, with its booming economy, is a good place to start your business.
Creating an LLC in Mississippi as your business entity gives you many advantages, such as liability protection, tax flexibility, and easy startup.
1. Personal Asset Protection
In Mississippi, forming an LLC protects you from personal creditors. If your LLC is sued, creditors may only target the business assets, but they cannot pursue your personal assets, such as your house properties, vehicles, or bank accounts.
2. Pass-through Entities
Pass-through taxation is the default for LLCs in Mississippi. They will not have to pay corporation franchise and personal taxes to the federal government or the state of Mississippi.
Instead, business revenue is distributed to individual LLC members and taxed directly as personal income taxes.
3. Easy Startup and Operation
The formation process for LLCs is much simpler than the formation process for corporations.
A Mississippi LLC is formed by simply submitting Certificate of Formation documents to the Mississippi SOS [1]. Furthermore, annual meetings and comprehensive minutes are not necessary.
4. Special Access to Loan Programs
Mississippi provides several funding programs for startup LLCs. You will be eligible for loan amounts based on your industry, business type, and location.
Mississippi LLC Formation Process
Whether you create an LLC through a Mississippi LLC service provider or on your own, the following are the main steps in the formation process of a Mississippi LLC:
Step 1: Name Your Mississippi Business
Step 2: Find a Mississippi Registered Agent
Step 3: File your Mississippi Certificate of Formation
Step 4: Put Together an LLC Operating Agreement
Step 5: Obtain an Employer Identification Number (EIN)
Our Selection Process
Before recommending any of these services, we did our due diligence and reviewed each one based on key aspects like price, turnaround, service features, and customer service. Here's how:
1. Turnaround
We selected business formation services with speedy and shorter order filing durations. This way, you can start your business operations as soon as possible.
We also top-rated the best LLC services with expedited shipping, particularly in Mississippi.
2. Service Features
In this section, we prioritized LLC services with more service features, particularly on the basic packages.
Because most startups may be limited budget-wise, we recommend LLC providers with affordable packages that offer all essential service features to start and run a business.
3. Pricing
In our evaluation, we found that there are Mississippi LLC services that demand a premium for the bare minimum.
We bought a variety of plans before settling on suppliers who offer affordable LLC formation packages with a necessary assortment of add-ons that are ideal for proprietors of small and medium businesses.
4. Customer Support
In our opinion, a good LLC service must have knowledgeable and responsive customer service.
We contacted different support teams to see how responsive they were. We rounded up those with extended hours of landline or email customer support.
FAQs
How Long Does It Take To Form My LLC in Mississippi?
It takes around four to six weeks to form your LLC in Mississippi. This will depend on the filing method you choose, the status of your application, and how quickly you provide the requirements.
How Much Does It Cost to Start a Mississippi LLC?
It costs $50 to start a Mississippi LLC. It is the filing fee for the Certificate of Formation due to the Mississippi Secretary of State, which you can apply online, by mail, by fax, by email, or in person.
What Is the Best LLC Service in Mississippi for You?
If you aim to work with an LLC formation service that offers an integrated LLC service package with lots of options suitable for any business size and budget, we strongly advise you to hire ZenBusiness.
By managing all legal procedures and the added services, such as website design, premium registered agent service, and compliance, ZenBusiness may help your Mississippi business save considerable time and money.
Regardless of the ZenBusiness package you pick, they do an outstanding job of streamlining your business creation and other obligations that come with establishing a new company in Mississippi.
Our #1 Recommendation
Pros
Their formation packages are varied to suit any business needs and budget
They priced each formation package reasonably
Have a Worry-free Compliance feature included
Provide a quick and smooth formation process
Outstanding customer feedback
Get the BEST PRICE until the end of February
Cons
Not as recognized as other competitors in the formation industry