5 Best LLC Services in Texas (2023) For Your Business
Deciding to form your Texas LLC is a big step toward securing your liability, so hiring a credible LLC service provider who can ease up your work while managing your business is imperative.
Though numerous LLC formation service providers are available today, choosing the best LLC service in the state can be a tough grind.
To simplify this crucial decision, I've partnered with a team of legal experts to evaluate and test the leading LLC services in Texas meticulously.
In this review, we share the different service features and prices of the top LLC service providers, including their pros and cons.
Editor's Choice
Rated by more than 2000+ customers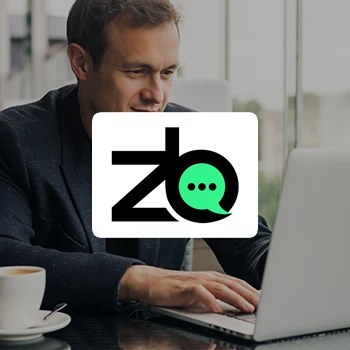 ZenBusiness
Click To Signup
81% of visitors chose this
#2nd Best Choice
Rated by more than 1000+ customers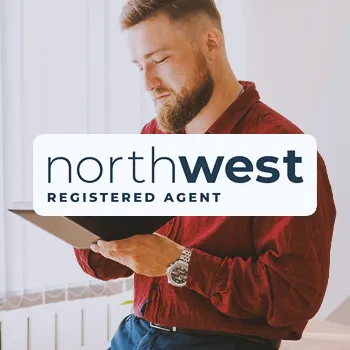 Northwest
Click To Signup
#3rd Best Choice
Rated by more than 1000+ customers
IncFile
Click To Signup
5 Top LLC Services in Texas (November 2023)
1 - ZenBusiness
(Best Overall)
Would you recommend ZenBusiness (Best Overall)?
When it comes to forming an LLC in Texas, ZenBusiness stands out as the best overall option, offering a blend of affordability, comprehensive features, and exceptional customer service.
Their three-tiered package starts with a remarkably budget-friendly basic option, costing $0 plus state fees, making it accessible for entrepreneurs of all levels.
ZenBusiness is not just about affordability; it's about providing a rich array of features tailored to the needs of Texas LLCs. From essential reminders for key filings to a user-friendly platform that simplifies the filing process to 10-12 minutes, they've thought of everything to streamline your experience.
Our team had the opportunity to experience ZenBusiness's services firsthand. We were thoroughly impressed by their expertise and rapid response times. From the initial order to follow-up queries, their customer service was top-notch, reflecting their well-deserved excellent reputation.
The straightforward pricing, especially for a-la-carte services, was a highlight, allowing us to opt for individual services without needing an annual membership.
ZenBusiness combines affordability, efficiency, and a client-focused ethos to offer an outstanding LLC formation service in Texas. Their commitment to making the process straightforward and their exceptional customer support make them the best overall choice for Texas entrepreneurs.
LLC Formation Packages:
Starter Texas LLC Formation Package ($0 + $310 State Fee)

: This Starter Package includes LLC filing service with a processing period of 2 to 3 weeks, operating at standard filing speed. Additionally, it provides a free trial month of banking and bookkeeping services. Following the initial free bookkeeping month, you can access the business income and expense management feature for $30 monthly. This software assists in tracking business expenses and sending invoices, centralizing your financial management. Worry-free compliance is optional with this package and free for a full year, with the option to renew at $199/year if accepted.

Pro Texas LLC Formation Package ($199 + $310 State Fee):

The Pro Package comprises all Starter features and two yearly modifications. It introduces the quickest "rush" filing speed (1 to 2 business days), offers an operating agreement template priced at $99, includes an EIN, manages the submission of annual reports, and provides registration services. This comprehensive package offers an operating agreement outlining procedures, responsibilities, and even legal protection, all for $99.

Premium Texas LLC Formation Package ($349 + $310 State Fee): The Premium option contains all features from the Starter and Pro Packages while introducing business document templates to speed up processes. This package will give you all the essential components required for a strong online presence. This includes domain name registration, domain name privacy, a business email address, and a user-friendly business website builder that is customizable and easy to use.
Registered Agent Service ($199):

The $199 yearly renewal fee is a postponed payment that must be made after the company has been legally incorporated.
Pros
Offers cost-effective LLC formation packages
Has multiple packages
Worry-free compliance filing
Their LLC formation process is fast
Has excellent customer feedback online
Cons
Formation of non-profit business is not supported
Sign Up To ZenBusiness
2 - Northwest Registered Agent
(Best Premium)
Would you recommend Northwest Registered Agent (Best Premium)?
Northwest Registered Agent emerges as a top contender when seeking a premium LLC formation service. Known for its long-standing reputation and exceptional online presence, this service provider combines affordability with a comprehensive suite of features, making it the best premium choice for entrepreneurs.
Starting at just $39, Northwest Registered Agent's LLC formation packages are budget-friendly and include a free year of registered agent services. This combination of price and value is rare in the industry, making it an attractive option for businesses of all sizes.
We appreciate that they have enough internal personnel to manage a large customer base and their data.
Their platform is designed for user ease, facilitating a rapid 10-12 minute filing. They offer lucid package choices, spotlighting essentials like an EIN.
Our LLC was confirmed in just four days, and we were was presented with a robust New Business Kit. The dashboard is a wealth of information, offering a clear post-filing trajectory.
Northwest Registered Agent stood out with the fastest response time out of all the LLC service providers we assessed.
We managed the initial filing in 9 minutes, and our filing was finalized in a mere 72 hours. Their team was always available for any queries we had.
We also found their online platform user-friendly, offering intuitive navigation and commands.
The LLC formation service also boasts a robust privacy system that effectively protects our crucial business information from unauthorized access.
Also, Northwest Registered Agent service does not outsource any online LLC services; hence, we find it more autonomous and complete than its competitors.
LLC Formation Packages:
Basic Plan ($39 + $310 State Fee): Includes articles of organization, operating agreement, and standard and expedited processing speeds, and it can be used to form LLCs, corporations, and nonprofits. In addition, a year's worth of agent service is included for free.

Full Service LLC Formation Plan ($225 + $310 State Fee): This package includes same business day filing, a full year of registered agent service, free limited mail forwarding, an operating agreement, and a client account loaded with free forms and tools.

Registered Agent Services ($125):

Free agent service is provided for an entire year.

If you get registered in all 52 jurisdictions, the cost is $5,200. Included in the package are free-to-mail forwarding, expert corporate guides, and privacy by default.
Pros
Fees are transparent
Client data privacy is guaranteed
More than a decade worth of experience in LLC formation
Offers one year of free agent service
Cons
Features in its packages are pricey
Sign Up To Northwest Registered Agent
3 - IncFile
(Most Affordable)
Would you recommend IncFile (Most Affordable)?
IncFile is a great choice if you want an affordable option with the best value for your money.
The customer support team at IncFile is attentive and motivated to answer consumer complaints rapidly. You may ask for help via your statutory agent dashboard if you have any questions.
The only drawbacks of this business formation service are its third-party offers and some upsells. Even so, IncFile remains one of the best providers of LLC filing services.
Our interaction with IncFile was a testament to their commitment to affordability without sacrificing service quality. The platform's interface was intuitive and straightforward, making the LLC formation process hassle-free. Their dedicated support team swiftly handled Any questions we had, reflecting their focus on customer satisfaction.
LLC Formation Packages:
Silver Package ($0 + $310 State Fee): Included in the package: preparing and filing the articles of organization, unlimited name searches, unlimited phone, and email support, and one year of free registered agent service.

Gold Package ($199 + $310 State Fee): This package includes everything Silver Package offers plus: EIN business tax number, IRS Form 2553, operating agreement, banking resolution, lifetime company alerts, online access dashboard, business banking account, and business tax consultation.
Platinum Package ($299 + $310 State Fee): Provides everything the Gold Package offers, plus business contract templates, free next-day filing, domain name, and a business email.

Registered Agent Service ($119): It is free for the first year. Later on, the renewal adds up to $119 per year.

Pros
Large customer base of over 800,000 businesses
Budget-friendly offers for any small Texas business
Offers free registered agent services for one year
Professional phone and email helpdesk
Cons
Annoying upsells and third-party offers
Sign Up To IncFile
4 - Rocket Lawyer
(Best Essentials)
Rocket Lawyer is one of the most popular online legal services, with over 25 million registered customers.
The firm provides clients quick access to any legal help they require, whether for business formation, Texas registered agent services or even legal aid.
We gained access to skilled attorneys with extensive real-world experience for precise legal advice.
So, you can always rely on Rocket Lawyer for trustworthy and efficient legal aid, whether you want to start a business or purchase real estate.
A wide variety of technical legal documents are available from Rocket Lawyer. You can access various documents when you log in, depending on your specific needs.
The company also offered our team a hand-deliver paperwork to the Texas Secretary of State's office in less than a week, which we found really neat.
LLC Formation Packages:
LLC Formation Service ($99 + $310 State Fee): If you opt for a $39.99 monthly membership, you can benefit from free legal documents, attorney services, free LLC formation services, and 25% off registered agent service.
Registered Agent Service ($149.99): A 25% discount is available if you have a membership.

Pros
Easy-to-use website
Free seven-day trial
Access to licensed attorneys
Cons
Most services are available for premium members only
Packages are pricey
Sign Up To Rocket Lawyer
5 - LegalZoom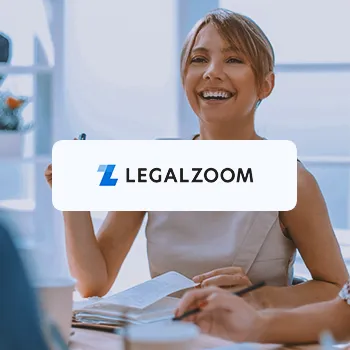 LegalZoom is a one-stop online shop for legal services that has helped over 4 million people and businesses.
We appreciate the wide range of services offered by LegalZoom, particularly their registered agent service. This standout feature allows you to set your business hours, maintain privacy protection, and avoid fines.
We found their customer support to be very knowledgeable and professional.
Even though it is more expensive than the companies on this list for being an established brand, it still offers one of the best LLC services for small business owners in Texas.
However, although LegalZoom's entry-level package is reasonable, it lacks some features. Despite this, this online business formation service still dominates the LLC formation service industry.
LLC Formation Packages:
Basic Package ($0 + $310 State Fee)

: The package includes a

comprehensive name search and business entity filing, a complete digital LLC welcome packet, articles of organization, a digital tracker, and a customizable website powered by Wix.
Pro Package ($249 + $310 State Fee): This bundle features everything in the Basic package plus an initial consultation from an experienced attorney regarding business licensing, an operating agreement, and an EIN.

Premium Package ($299 + $310 State Fee): Apart from all features of the lower tier packages, this plan also includes changes to the LLC documents and 30-minute unlimited consultations on new legal topics. 
Registered Agent Services ($299): The free registered agent service is not available, but you can pay $249 for the first year. The following year, the fee is $299 (no fees are charged until your docs are submitted to the state).

Pros
A well-known brand in the industry
Offers extended customer support hours
Provides comprehensive Texas LLC services
Cons
Their packages don't include many service features
No premium registered agent service is included
Sign Up To LegalZoom
---
How We Picked And Tested The Best LLC Services In Texas
In collaboration with legal experts, our team meticulously evaluated and tested the leading LLC services in Texas. This comprehensive review process involved subscribing to and purchasing different plans from the top 20 LLC services in the state.
We assessed these services based on several key factors to ensure they meet the high standards for effective LLC formation and management.
Here's a detailed description of our selection process that helped us rank the best services.
1. Customer Support
There are a lot of complex steps to follow when starting the LLC formation process in Texas.
Therefore, prompt and effective customer support, offering a range of communication options, is key to handling any inquiries or challenges that emerge throughout the LLC formation process.
Before ranking these Texas LLC formation services, we reached out to their helpdesks via chat, phone, and email. We categorized each service based on the customer support team's promptness, professionalism, and feedback.
ZenBusiness excelled in customer support, offering multiple channels and quick responses, whereas companies like LegalZoom, despite their extensive services, had areas to improve regarding response time.
2. Pricing
Price plays a crucial role in choosing an LLC service, especially for new or small businesses. Affordable services that offer essential features without hidden costs are highly valued.
After signing up for several packages, we rated the ones we thought were the most economical while still offering the crucial elements that company owners require to launch their LLC ventures.
IncFile emerged as the most affordable option, offering a free package with a year of registered agent service. ZenBusiness also offers a competitively priced basic package at $0 plus state fees.
Northwest Registered Agent, while more expensive, provides a comprehensive suite of features at $39, including a free registered agent, when opening an account through our link.
3. Service Features
The variety of standard and extra services is crucial for customer satisfaction when choosing an LLC service. Fundamental offerings such as operating agreements or EIN registration, along with the option for additional paid services, greatly influence the total value of the service.
After subscribing and purchasing different plans from the top 20 LLC services in Texas, these five on our list proved to be the most feature-rich.
We identified ZenBusiness as offering a comprehensive range of included services, making it an excellent choice for businesses seeking extensive support.
Northwest Registered Agent, known for its premium services, also offered many features. LegalZoom had a higher pricing structure while offering a broad range of services.
4. Turnaround Times
The quickness with which an LLC service handles and forwards legal documents is crucial, particularly for businesses eager to launch promptly.
To ensure we ranked the services accordingly, we simultaneously made different document orders on the various top LLC service providers in Texas. We then patiently waited to see how fast the delivery time of each service provider was and ranked them from the fastest to the slowest.
Our priority was LLC services that had a 1-5 business day turnaround.
Northwest Registered Agent stood out with the fastest response time and quick service delivery, completing the entire filing process in approximately 72 hours (3 days), while other companies like LegalZoom had slightly longer processing times.
5. Ease of Use
An intuitive online platform streamlines the LLC formation process, ensuring it's easy to navigate for individuals with minimal legal or technical expertise.
In our evaluation, we focused on the platform's ease of navigation, the simplicity of the process for users with varying levels of expertise, and the overall user experience in streamlining the LLC formation.
ZenBusiness offers an exceptionally user-friendly platform, streamlining the LLC formation process significantly. This ease of use makes it a preferred choice for many users.
6. Reliability and Reputation
A service provider's reliability and reputation ensure that your business formation and management are in safe hands. To assess the trustworthiness of these services, we examined ratings on platforms such as TrustPilot, where user reviews provide valuable insights.
ZenBusiness and Northwest Registered Agent emerged as highly reliable services with excellent ratings and positive user feedback.
7. Local Expertise
Understanding the intricacies of state-specific legislation is vital for the effective formation and management of an LLC. Services with expertise in local laws can offer tailored guidance and ensure compliance with the legal framework of Texas.
Our assessment focused on their understanding of Texas laws, customer service quality, efficiency in document processing, and overall reliability in meeting the specific needs of Texas-based businesses.
ZenBusiness and Northwest Registered Agent demonstrated strong local expertise, making them reliable choices for Texas-based businesses.
Related Articles:
Steps to Start an LLC in Texas
Here are seven easy steps to follow if you want to form an LLC in Texas:
Step 1: Look Up an LLC Name in Texas and choose a name for your Limited Liability Company
Step 2:

Find a Texas registered agent

Step 3:

File your Texas Certificate of Formation

Step 4:

Construct your Texas LLC Operating Agreement

Step 5

: Get your Employer Identification Number (EIN)

Step 6:

Choose the type of your Texas LLC

Step 7:

File your Texas LLC annual report
FAQs
Do I Need a Texas LLC Formation Service?
Yes, you need a Texas LLC formation service if you don't want to handle all the business paperwork by yourself. However, the Secretary of State claims you can launch your own company and complete the process without utilizing LLC services.
Do I Need a Lawyer to Form an LLC in Texas?
No, you do not need a lawyer to form an LLC in Texas. You can easily file the Articles of Organization by yourself. However, if you don't understand how to file the registration paperwork, it's wise to hire a lawyer to avoid costly blunders.
Is There a Monthly Fee for LLC in Texas?
No, there is no monthly fee for LLC in Texas. Also, Texas LLCs do not need to pay an annual report fee to maintain the business.
Our Verdict on the Best LLC Service in Texas
Hiring a good LLC service is important if you want to be solely involved in running your business while someone else handles compliance and filing legal documents with the Texas secretary of state.
After evaluating the services mentioned, we've concluded that ZenBusiness offers the most extensive, specialized service features that give you the necessary instruments to get your firm off the ground.
ZenBusiness provided us with great formation services, great customer care as well as trustworthy legal services.
By managing all legal procedures and the added services, such as web design, registered agent service, and compliance, ZenBusiness saves your Texas business considerable time and money.
Our #1 Recommendation
ZenBusiness (Best Overall)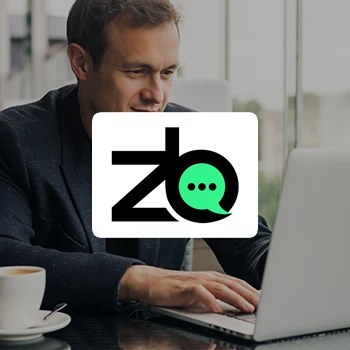 Pros
Offers cost-effective LLC formation packages
Has multiple packages
Worry-free compliance filing
Their LLC formation process is fast
Has excellent customer feedback online
Get the BEST PRICE until the end of November
Cons
Formation of non-profit business is not supported