6 Best Registered Agent Services in Texas (2023 Update)
Making the best choice for your Texas company entity's registered agent service is essential.
Based on our firsthand experience, we learned that Texas has some of the finest registered agent services. Our team of legal experts and business consultants spent weeks testing their offer, price range, and customer support.
Each of these services provides reliable and cost-effective solutions to ensure that your business entity complies with the state's regulations.
Editor's Choice
Rated by more than 1000+ customers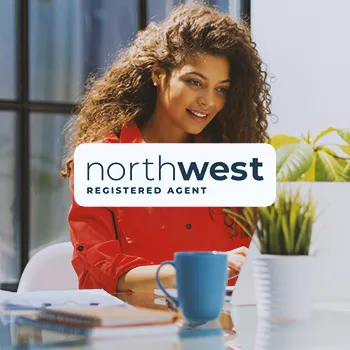 Northwest
Click To Signup
79% of visitors chose this
#2nd Best Choice
Rated by more than 2000+ customers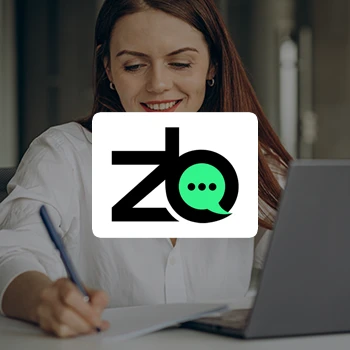 ZenBusiness
Click To Signup
#3rd Best Choice
Rated by more than 1000+ customers
IncFile
Click To Signup
Top 6 Best Registered Agent Service Companies in Texas (November 2023)
1 - Northwest Registered Agent
(Best Overall)
Would you recommend Northwest Registered Agent (Best Overall)?
When I started my first business in Texas, I was overwhelmed with the paperwork. Turning to Northwest Registered Agent was a game-changer.
They not only provided a physical address for my business but also took care of scanning and forwarding all my documents. Their efficiency gave me peace of mind."
With their convenient online platform, we could easily manage our services in one place.
Northwest Registered Agent also offers personalized US-based customer service, giving you access to experienced professionals who can answer your questions and provide guidance.
Service Features:
Texas Registered Agent Services ($125/per year): Northwest Registered Agent charges $39 for the starting year and $125 renewal fees per year.
Texas LLC Formation Plan ($39 + $310 State Fee): Basic package starts at $125. This package will give you registered agents and Local Corporate Guides®. They also provide Privacy by Default®. Plus, you get free mail forwarding/scanning and instant scanning of local documents.
Texas Full Service LLC Formation Plan ($225 + $310 State Fee): This Northwest Registered Agent plan comes with the same day filing, and a full year of registered agent service if you form your LLC with them. The same plan offers operating agreements, free limited mail forwarding, and an account with free forms and tools for additional processes.
Pros
Confidentiality is protected
Outstanding registered agent services
Costs are not hidden
More than 20 years in the industry
One year of registered agent service with formation packages
Sign Up To Northwest Registered Agent
2 - ZenBusiness
(Best Essentials)
Would you recommend ZenBusiness (Best Essentials)?
When I was expanding my operations in Texas, ZenBusiness came highly recommended.
Their tracking and annual report notifications were a lifesaver. Their services streamlined my business processes, making everything more manageable.
With their affordable pricing, you can be sure you're getting quality registered agent services without breaking the bank.
The company also offers a transparent process, a user-friendly interface, and excellent customer service.
Service Features:
Texas Registered Agent Services Basic Package ($199): The starting price for their registered agent services is $199 and renews annually for the same price.
ZenBusiness Starter Package ($0 + $310 State Fee): This package combines basic company filing and name availability search. LLC filing takes 2 to 3 weeks on average. For $0 plus state fee, get 100% accuracy, secure banking with a bank account, and free first-month income-expense tracking. Starter includes free year of worry-free compliance; renew at $199/year.
ZenBusiness Pro Package ($199 + $310 State Fee): Pro Package is an upgrade for a speedier filing, just 1 to 2 business days, ideal for swift business setup. The step-by-step operating agreement aids understanding, while the EIN streamlines tax tasks. Enjoy Basic Package features plus the fastest filing, an operating agreement for efficient internal structure, and an EIN for easy IRS interactions.
ZenBusiness Premium Package ($349 + $310 State Fee): Elevating from Pro, the Premium choice integrates business document templates, streamlining tasks and minimizing administrative efforts. Furthermore, it's loaded with online advantages, featuring a personalized domain name, email address, and customizable company website. Enjoy the best of Pro with additional streamlined efficiency and enhanced online presence.
Pros
Clear and reasonable pricing model
Extended customer chat support
Has gotten a numerous positive customer feedback
60-days refund if not satisfied
Cons
Brand recognition is poor
Sign Up To ZenBusiness
3 - IncFile
(Most Affordable)
Would you recommend IncFile (Most Affordable)?
IncFile is a perfect budget-friendly choice for startups and small business owners.
Not only do they offer free LLC formation services in Texas, but they also provide a wide range of other services, including registered agent service, business filing services, and filing annual reports.
We were impressed that though the first year was free, the support was top-notch, and IncFile was there to answer any questions during each phase.
IncFile comes with very good formation pricing and an easy-to-use platform, but a slower turnaround time. Limited support options are compensated with pricing.
Service Features:
Texas Registered Agent Service ($119): Charges a $119 annual fee which includes complimentary registered agent service with formation packages.
Silver Package ($0 + $310 State Fee): With Silver Package your documents will be prepared and filed professionally, with a free registered agent service for a year. Next to these features, you will get unlimited name search, and unlimited phone and email support.
Gold Package ($199 + $310 State Fee): The Gold Package adds features and expands on what the Silver Package offers. This bundle contains an EIN, an IRS Form, and an operating agreement to simplify business operations. You will be informed of any changes thanks to lifetime company alerts.
Premium Package ($199 + $310 State Fee): Business contract templates, free next-day filing, and digital online help are all included in the Premium Package, in addition to Gold Package features. You will receive a domain name and a business email as part of this package, enabling you to start your brand instantly.
Pros
Has a registered agent dashboard
Free year agent services with formation packages
Processing orders quickly
No unforeseen fees
Cons
Support options could be better
Sign Up To IncFile
4 - Rocket Lawyer
(Best Premium)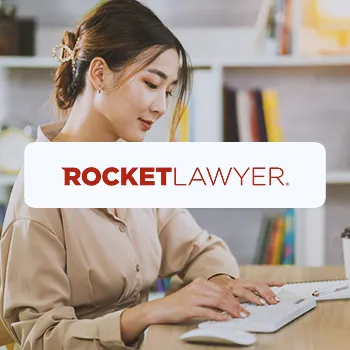 When I was navigating the legal complexities of my business in Texas, Rocket Lawyer was my go-to platform. Their range of services was comprehensive, and their expertise was evident in every interaction.
When it comes to registered agents, Rocket Lawyer offers very good formation pricing and an easy-to-use platform, but a slower turnaround time. Limited support options are compensated with pricing.
Rocket Lawyer is an excellent choice for those looking to incorporate an LLC in Texas and receive long-lasting legal benefits.
Service Features:
Texas Registered Agent Services ($149.99): Charges $149.99 annual fee for non-members. With this registered agent services package, they will store legal papers in their online database and submit a Texas Certificate of Formation. For members, a 25% annual discount is available for just $39.99 per month.
Formation Package ($99.99+ $310 State Fee): If you opt for membership you will get the most benefits. For $39.99 per month, you will not only get 25% off registered agent service but free legal documents and attorney services as well.
Pros
Pricing based on subscription
Available and Transparent Legal documents
Network of professional legal support
Cons
Free trial requires a credit card
Registered agent service features are limited
Sign Up To Rocket Lawyer
5 - LegalZoom
LegalZoom is one of the most established and trusted names in the Texas registered agent services industry.
Their strong reputation was one more reason why we had to test their services.
We didn't expect add-ons to be that pricey, but their 100% satisfaction guarantee with a 60-day refund kept us safe while testing their products.
The cost of the registered agent service is notable, but it makes up for it with reliable service, personalized legal documents, and excellent customer support.
Service Features:
Registered Agent Service ($299)

: With a fee of $249 in the first year and a renewal annual fee of $299, you can enjoy unlimited cloud storage, and alerts to important emails. You'll also enjoy identity theft protection worth up to $1 million and a compliance calendar. 

Basic LLC Formation Package ($0 + $310 State Fee): You will receive a name search, a digital welcoming packet, and articles of organization. You'll also get a custom website hosted by Wix.
Pro LLC Formation Package ($249 + $310 State Fee): Includes all Basic package features plus an EIN, an operating agreement, a comprehensive guide on business licensing, and tax and insurance consultations.
Premium LLC Formation Package ($299 + $310 State Fee): With this plan, you'll get all Pro package features plus a hands-on guide from a professional business attorney. In addition, you'll receive changes on your LLC document and unlimited attorney consultations for 30 minutes within the 3 months of subscription.
Pros
High traffic of customers
Quality and reliability brand power
Offers various legal services aside from registered agent services
Cons
Mediocre reviews from customers citing slow customer service response times
Incomplete registered agents packages with no formation of LLC
Sign Up To LegalZoom
6 - IncorporateMax
I came across IncorporateMax when I was researching Texas-based registered agent companies.
Their local expertise, given they've been in the industry since 2010, was evident.
They are building their reputation as Texas experts, and if you need in-depth experts on Texas regulations and state requirements, you should consider them.
They offered us an actual Texas physical office address and informed us of any documents received on our behalf within 24 hours.
Service Features:
Registered Agent Service ($49): Charges a $49 annual fee and includes features such as a secure online account, annual report filing reminders, and monthly corporation status monitoring. Plus, a change-over process from a prior registered agent if you're

changing a registered agent in Texas

.
Texas LLC Formation Package ($375 + $310 State Fee): Charges a one-time $375 fee with a free agent service on the first year and renews annually at $49.
Pros
Competitive and affordable price
Fixed registered agent in Texas fees
Unlimited Client Support
Cons
Very few consumer reviews online
Turnaround time could be better
What Should I Consider When Choosing a Registered Agent in Texas?
With the assistance of a team of legal experts, we anonymously tried 10 Texas-based registered agent services and tested their customer service, service features, turnaround, confidentiality, pricing, and ease of use.
This selection process provides a comprehensive analysis based on the key points provided, helping businesses make an informed decision when choosing the best registered agent service in the state of Texas.
1. Pricing
Price is a critical factor for businesses when selecting a registered agent service, as it directly impacts the bottom line. For startups and small businesses, in particular, finding a cost-effective solution without compromising on quality is essential.
We rank Northwest Registered Agent for its competitive price of $39 for the first year, with a renewal fee of $125 annually, which includes a range of services such as mail forwarding and local document scanning. IncFile also stands out for affordability, providing free LLC formation services and a registered agent service at $119 annually.
On the less competitive side, LegalZoom's annual fee of $299 is notably higher, which may be a deterrent for cost-conscious businesses.
2. Customer Support
Effective customer support is vital as it ensures that any queries or issues are promptly addressed, allowing businesses to operate smoothly without administrative hiccups.
We praise Northwest Registered Agent for its personalized US-based customer service, indicating a human touch to its online chat support. ZenBusiness also receives positive feedback for its extended customer chat support, suggesting a responsive and accessible service.
However, LegalZoom has received mediocre reviews, with some customers citing slow response times, indicating room for improvement in their customer support.
3. Service Features
The range of features offered by a registered agent service can significantly enhance the ease of managing compliance and administrative tasks for a business.
Northwest Registered Agent shines as it provides an online dashboard, Privacy by Default®, and free mail forwarding, indicating a robust feature set. ZenBusiness also offers tracking and annual report notifications, which are crucial for business management.
In contrast, we found that Rocket Lawyer has limited registered agent service features, which may not meet the needs of all businesses.
4. Turnaround Time
A swift turnaround time is essential for businesses to ensure that legal documents are processed promptly, avoiding any potential legal or operational delays.
We top-rate Northwest Registered Agent and ZenBusiness for their efficient processing times, while IncFile, despite its competitive pricing, has a slower turnaround time, which could be a significant factor for businesses requiring speedy service.
5. Third-Party Reviews
Third-party reviews provide an unbiased perspective on the quality and reliability of a registered agent service, helping businesses make informed decisions.
Based on our comparison of different platforms including Trustpilot and BBB, ZenBusiness has garnered numerous positive customer feedback, indicating a high level of customer satisfaction.
Conversely, LegalZoom has received mixed reviews, with some customers expressing dissatisfaction with the response times, suggesting that their service may not be as reliable as others.
6. Confidentiality
Confidentiality is paramount for businesses to protect sensitive information and maintain trust with clients and partners.
Based on our evaluation, Northwest Registered Agent emphasizes data privacy with its Privacy by Default® service, suggesting a high level of confidentiality.
7. Ease of Use
A user-friendly online platform simplifies the management of registered agent services, saving time and reducing the likelihood of errors.
We note ZenBusiness for its user-friendly interface, which can answer many common questions and guide users through the LLC formation process, reducing the volume of inquiries to customer support.
This efficiency can lower operational costs and improve response times for more complex queries.
8. Transition Process
A smooth transition process when switching from one registered agent service to another is crucial for several reasons.
This process involves transferring the responsibility of handling legal and official documents from one service provider to another, which, if not managed properly, can lead to significant risks and disruptions for the business.
Drawing from our experience, IncorporateMax offers a straightforward change-over process from a prior registered agent, indicating that they may handle transitions smoothly.
How Much Do Registered Agent Service Providers Cost in Texas?
In Texas, a registered agent service costs between $49 and $299 yearly. Considering how much time and energy it will save you, it is a small price.
However, it is free if you act as your own registered agent or designate a family member or a friend.
Requirements For A Texas Registered Agent
In Texas, any individual or entity can serve as a registered agent for a business if they meet all the requirements.
To be eligible, the individual or entity must:
Be over the age of 18
Have a physical address in the Texas state
Be available during regular hours of working
Be able to accept legal documents on behalf of the business on time
If the registered agent is an individual, they must be a Texas resident.
Related Articles:
FAQs
Is My Texas LLC Required to Have a Registered Agent?
Yes, your Texas LLC is required to have a registered agent. Every business entity formed and registered with the Texas Secretary of State must appoint a registered agent. Without the appointment of a registered agent, the Texas Secretary of State will not accept your filing for LLC formation.
What Does a Texas Registered Agent Do?
A Texas registered agent acts as a liaison between your business and the state. They are the contact point for official documents and notifications that must be delivered to your LLC. This includes legal notices of a lawsuit, documents from the Secretary of State, or other important information.
Can I Use the Texas Registered Agent Office Address as My Business Address?
No, you cannot use the Texas registered agent office address as your business address. Generally, it is only meant to receive official government documents relevant to your business.
Our Verdict on the BEST Registered Agent Service in Texas
Keep up with state office requirements if you're launching a business in Texas or growing an existing one.
If you need a Texas registered agent, I recommend hiring Northwest Registered Agent.
During my evaluation, I found their customer-centered service to be second to none and appreciated how they prioritized our data privacy.
They also offer great value for your business since the formation package and registered agent services answer all your business and legal needs.
Our #1 Recommendation
Northwest Registered Agent (Best Overall)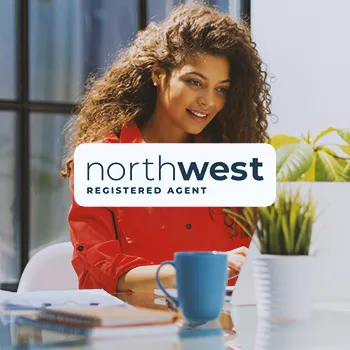 Pros
Confidentiality is protected
Outstanding registered agent services
Costs are not hidden
More than 20 years in the industry
One year of registered agent service with formation packages
Get the BEST PRICE until the end of November