Choosing the right registered agent service in Texas for your business entity is an important decision. With so many services, it can be challenging to determine which one is best for you.
A reliable registered agent service will ensure that all of your important documents sent by the Texas Secretary of State arrive on time. The agents will also confirm that all filing requirements are met. They should also offer a secure private mailbox for all your essential documents.
To help you make the best business entity decision, we've put together a list of Texas's top registered agent services.
Each of these services provides reliable and cost-effective solutions to ensure that your business entity complies with the state.
Editor's Choice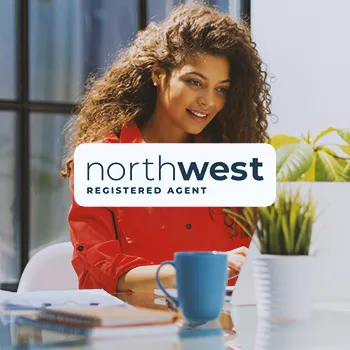 Northwest
Click To Signup
#2nd Best Choice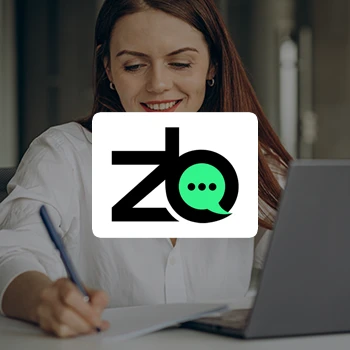 ZenBusiness
Click To Signup
#3rd Best Choice
IncFile
Click To Signup
Top 6 Best Registered Agent Service Companies in Texas (March 2023)
1 - Northwest Registered Agent (Editor's Choice)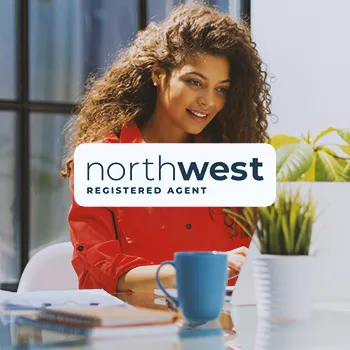 Northwest Registered Agent is a leading registered agent service company in Texas.
They offer high-quality services to businesses of all sizes. Their services include:
Providing a physical address for your business
Scanning and forwarding all documents on your behalf
Storing them securely for future reference
Filing and maintaining annual reports and franchise taxes, among other documents
With their convenient online platform, we could easily manage our services in one place.
Northwest Registered Agent also offers personalized US-based customer service, giving you access to experienced professionals who can answer your questions and provide guidance.
Service Features:
Texas Registered Agent Services: Northwest Registered Agent charges $39 for the starting year and $125 renewal fees per year.
Texas LLC Formation: Basic package starts at $125. This package will give you registered agents and Local Corporate Guides®. They also provide Privacy by Default®. Plus, you get free mail forwarding/scanning and instant scanning of local documents.
Pros
Confidentiality are protected
Outstanding client service
Costs are not hidden
More than 20 years in the industry
One year registered agent with formation packages
Sign Up To Northwest Registered Agent
2 - ZenBusiness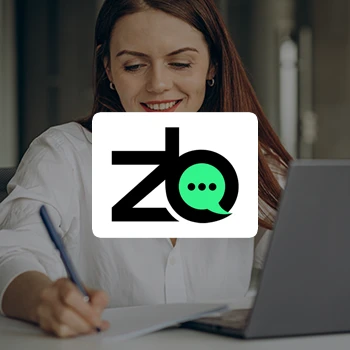 ZenBusiness is another top-rated registered agent service in Texas. They offer various services, including filing and tracking documents, annual report notifications, and more.
With their affordable pricing, you can be sure you're getting quality services without breaking the bank. The company also offers a transparent process, a user-friendly interface, and excellent customer service.
Their customer dedication is second to none; we were intrigued by the nearly 4,500 positive customer reports and excellent 4.7/5 online rating, and the service we received undoubtedly supports those numbers.

Service Features:
Texas Registered Agent Services Basic Package: The starting price is $199 and renews annually for the same price.
ZenBusiness Starter Package ($0 + $300 State Fee): This subscription covers the standard Texas corporate filing service, which also covers name availability search capabilities and access to your files through the ZenBusiness site. Also, the service comes with the standard filing speed (2 - 3 weeks).
ZenBusiness Pro Package ($199 + $300 State Fee): ZenBusiness Pro will provide numerous Texas LLC formation services like faster expedited filling speed (4 to 6 days), financial reports, employment ID number generation, and compliance reviews and alerts.
ZenBusiness Premium Package ($299 + $300 State Fee): This LLC formation membership plan incorporates the platform's services (plus state filing fees) as well as the fastest rush filling speed (1-2 days) and a fully customizable business website.
Pros
Clear and reasonable pricing model
Extended customer chat support
Has gotten a numerous positive customer feedback
60-days refund if not satisfied
Cons
Brand recognition is poor
Sign Up To ZenBusiness
3 - IncFile
IncFile is a perfect budget-friendly choice for startups and small business owners.
Not only do they offer free LLC formation services in Texas, but they also provide a wide range of other services, including:
Registered agents
Business filing services
Filing annual reports
We were impressed that though the first year was free, the support was top-notch, and IncFile was there to answer any questions during each phase.
You will also gain unlimited online dashboard access to your account with email forwarding and customized notifications. From setting up a business to filing taxes, IncFile makes it easy and stress-free.
IncFile is a reputable registered agent supported by more than 13,500 positive customer reviews. With an average rating of 4.7 stars out of 5, it's clear that IncFile's quality of service is unmatched.
Service Features:
Registered Agent Service ($119): Charges a $119 annual fee which includes complimentary registered agent service with formation packages.
Silver Package ($0 + $300 State Fee): With Silver Package your documents will be prepared and filed professionally, with a free registered agent service for a year. Next to these features, you will get unlimited name search, and unlimited phone and email support.
Gold Package ($199 + $300 State Fee): The Gold Package adds features and expands on what the Silver Package offers. This bundle contains an EIN, an IRS Form, and an operating agreement to simplify business operations. You will be informed of any changes thanks to lifetime company alerts.
Premium Package ($199 + $300 State Fee): Business contract templates, free next-day filing, and digital online help are all included in the Premium Package, in addition to Gold Package features. You will receive a domain name and a business email as part of this package, enabling you to start your brand instantly.
Pros
Has a registered agent dashboard
Free year agent services with formation packages
Processing orders quickly
No unforeseen fees
Sign Up To IncFile
4 - Rocket Lawyer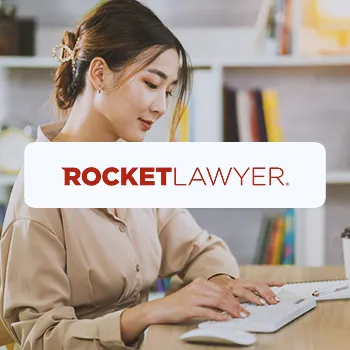 Rocket Lawyer is a leading legal services platform that provides a wide range of services to individuals and businesses in Texas.
When it comes to registered agents, Rocket Lawyer offers a comprehensive package that includes the following:
Filing
Document delivery
Compliance monitoring
Legal advice
They also provide access to their network of experienced attorneys who can provide personalized advice and guidance.
Rocket Lawyer is an excellent choice for those looking to incorporate an LLC in Texas and receive long-lasting legal benefits.
Service Features:
Registered Agent Service ($149.99): Charges $149.99 annual fee for non-members. With this package, they will store legal papers in their online database and submit a Texas Certificate of Formation. For members, a 25% annual discount is available for just $39.99 per month.
Formation Package ($99.99+ $300 State Fee): If you opt for membership you will get the most benefits. For $39.99 per month, you will not only get 25% off registered agent service but free legal documents and attorney services as well.
Pros
Pricing based on subscription
Available and Transparent Legal documents
Network of professional legal support
Cons
Free trial requires a credit card
Service features are limited
Sign Up To Rocket Lawyer
5 - LegalZoom
LegalZoom is the perfect choice if you're looking for a reliable Texas registered agent with a comprehensive suite of legal services.
They help business owners protect their data and comply with their legal obligations. With their service, you'll also get access to a compliance calendar to keep track of important dates and unlimited online storage.
The best part about their premium service is they offer identity theft protection worth up to $1 million.
LegalZoom is one of the most established and trusted names in the industry.
As a result, their pricing may be slightly higher than other competitors due to the quality of service, reputation, and experience.
Service Features:
Registered Agent Service ($299)

: With an annual fee of $299, you can enjoy unlimited cloud storage and secured business data. You'll also enjoy identity theft protection worth up to $1 million and a compliance calendar. 

Economy Package ($79 + $300 State Fee): Everything you need to establish an LLC is part of the economy package. You will receive a name search, help with creating a business entity, and guidance on tax reductions in the initial step. A custom website hosted by Wix and an entrepreneur's business newsletter is some of the advantages of this package.
Standard Package ($329 + $300 State Fee): Every feature of the Economy Package is included in the Standard Package, along with five-day priority processing, a personalized notepad, and the founder's package.
Express Gold Package ($349 + $300 State Fee): This plan includes expedited shipping as well as combined Economy and Standard features. The fastest processing speed follows this shipping feature.
Pros
High traffic of customers
Quality and reliability brand power
Offers various legal services
Cons
Mediocre reviews from customers citing slow customer service response times
Incomplete registered agents packages with no formation of LLC
Sign Up To LegalZoom
6 - IncorporateMax
IncorporateMax is a Texas-based registered agent company that has been in the business formation industry since 2010.
They offer Texas incorporation and registered agent services and serve all types of business entities, including LLCs, corporations, and nonprofits.
IncorporateMax is the least expensive Texas registered agent service provider on this list, but it also has the fewest reviews.
Service Features:
Registered Agent Service ($49): Charges a $49 annual fee and includes features such as a secure online account, annual report filing reminders, and monthly corporation status monitoring. Plus, a change-over process from a prior registered agent if you're transferring from a different registered agent.
Texas LLC Formation ($375 + $300 State Fee): Charges a one-time $375 fee with a free agent service on the first year and renews annually at $49.
Pros
Competitive and affordable price
Fixed registered agent in Texas fees
Unlimited Client Support
Cons
Very few consumer reviews online
Turnaround time could be better
What Are the Benefits of Working With a Registered Agent Service in Texas?
Working with a registered agent in Texas provides many advantages for entrepreneurs and startups.
For starters, you save time, cost, and effort by having a professional handle the paperwork and legalities of setting up your business [1].
Below are some of them:
1. Convenience
Using a registered agent in Texas can be incredibly convenient. You no longer have to worry about being available during business hours to accept important legal documents, as the registered agent can receive them on your behalf.
Additionally, the registered agent can help you keep track of important deadlines and notifications, making it easier to comply with Texas law.
A professional registered agent service will allow you to focus on other aspects of your business.
2. Reduce Costs and Expenses
You'll avoid late fees and other penalties by having a reliable service to submit documents and pay filing fees on time. This is especially important for businesses that operate in multiple states and need to stay on top of filing deadlines.
A registered agent service also keeps track of all filing requirements to avoid incurring any additional expenses.
3. Maintains Privacy
Partnering with a registered agent in Texas ensures your privacy and protects your personal information.
The registered agent service provides an address for your LLC that is not publicly available [2]. Your personal address, thus, will remain secure from the public record.
4. Highly Dependable
When it comes to legal matters, you need the assurance that your business is in good hands. A registered agent service can provide the expertise and dependability to handle all legal filings correctly and timely.
You'll also enjoy a reliable and knowledgeable partner to help you navigate the complexities of state and corporate law.
How Much Does a Registered Agent Service Cost in Texas?
In Texas, a registered agent service costs between $50 and $300 yearly. Considering how much time and energy it will save you, it is a small price.
Who Can Be a Registered Agent in Texas?
In Texas, any individual or entity can serve as a registered agent for a business. This includes corporations, LLCs, limited partnerships (LPs), and limited liability partnerships (LLPs).
To be eligible, the individual or entity must:
Be over the age of 18
Have a physical address in the Texas state
Be available during regular hours of working
Be able to accept legal documents on behalf of the business on time
If the registered agent is an individual, they must be a Texas resident.
When it comes to appointing a registered agent in Texas, you have four options to choose from:
Option 1: Assign yourself as the LLC's registered agent in Texas.
Option 2: Your LLC company can also be a registered agent.
Option 3: If you have a trusted friend or family member who lives in Texas, you can appoint them as the LLC's registered agent.
Option 4: You can hire a commercial registered agent as your Texas registered agent company.
Our Selection Process
We used a number of carefully selected criteria to score and rank the best registered agent services in the state of Texas, carefully reviewing each company with the assistance of a team of legal experts.
1. Price
We reviewed the cost of each company's services, going over all the individual packages offered to provide our clients with the best deal possible, providing quality service at a reasonable price.
2. Expertise
We have taken a look at each company's history and established business practice, choosing to recommend those with a broad knowledge base and a proven track record to our clients in Texas.
3. Customer support
Another criterion we took into consideration was the speed and quality of each company's customer support. When using registered agents, our clients are bound to have a lot of questions and/or issues, noting which companies answered them the best.
4. Turnaround time
As the final part of our selection process, we submitted a request to each of the companies on the list and waited for it to be completed. We then noted down this turnaround time, ranking the companies based on how long they took to do what we needed them to.
FAQs
Is My Texas LLC Required to Have a Registered Agent?
Yes, your Texas LLC is required to have a registered agent. Every business entity formed and registered with the Texas Secretary of State must appoint a registered agent. Without the appointment of a registered agent, the Texas Secretary of State will not accept your filing for LLC formation.
What Does a Registered Agent Do?
A registered agent acts as a liaison between your business and the state. They are the contact point for official documents and notifications that must be delivered to your LLC. This includes legal notices of a lawsuit, documents from the Secretary of State, or other important information.
How Do I Choose a Registered Agent in Texas?
To choose a registered agent in Texas, you can appoint yourself, a trusted friend, or a family member for your Texas LLC. They should above 18 years old and have a physical address in Texas.
Can I Act as My Own Registered Agent?
Yes, you act as your own registered agent. This means that you will be the designated person responsible for receiving all official documents on behalf of the company.
Can I Use the Texas Registered Agent Office Address as My Business Address?
No, you cannot use the Texas registered agent office address as your business address. Generally, it is only meant to receive official government documents relevant to your business.
Can I Use a PO Box for My LLC in Texas?
Yes, you can use a PO Box for your LLC in Texas. On the other hand, your registered agent must have a physical address in Texas.
And the BEST Registered Agent Service in Texas is...
If you're starting a business in Texas or expanding an existing business, keep up with the regulations of state offices. Thus, choosing a professional registered agent service in Texas is highly recommended.
If you need a Texas registered agent, we recommend hiring Northwest Registered Agent. We found their customer-centered service to be second to none and appreciated how they prioritized our data privacy.
They also offer great value for your business since the formation package and registered agent services answer all your business and legal needs.
We hope this guide has helped you evaluate the needs of your business and determine what steps must be taken to meet them, including giving  Northwest Registered Agent serious consideration.
Our #1 Recommendation
Northwest Registered Agent
Pros
Confidentiality are protected
Outstanding client service
Costs are not hidden
More than 20 years in the industry
One year registered agent with formation packages
Get the BEST PRICE until the end of March