10 Best Registered Agent Services in North Carolina in (2023)
When selecting a registered agent service in North Carolina for your business, it's crucial to choose the best company that will navigate all the complexities.
Together with our certified legal team, we've evaluated these services based on factors like pricing, customer support, and turnaround time.
This list gathers all the best registered agent services we have found in North Carolina.
Editor's Choice
Rated by more than 1000+ customers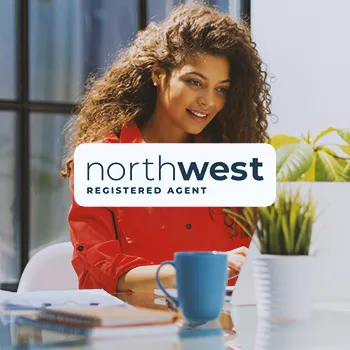 Northwest
Click To Signup
79% of visitors chose this
#2nd Best Choice
Rated by more than 2000+ customers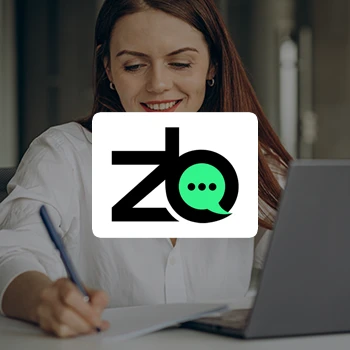 ZenBusiness
Click To Signup
#3rd Best Choice
Rated by more than 1000+ customers
IncFile
Click To Signup
Top 10 Registered Agent Services in North Carolina (November 2023)
1 - Northwest Registered Agent
(Best Overall)
Would you recommend Northwest Registered Agent (Best Overall)?
Northwest Registered Agent is one of the top-rated registered agent companies in North Carolina that provides its customers with various services.
They will scan and forward any documents they receive and do their best to send them to you as soon as possible. We found this to be very handy, as all our documents were stored in one place.
We were very impressed with the level of service provided by Northwest Registered Agent in North Carolina during our one-month trial. They kept us updated on our compliance filing deadlines.
Overall, we had a great experience with the Northwest Registered Agent in North Carolina and would highly recommend their services.
Service Features:
North Carolina Registered Agent Services ($125): The registered agent package costs $125 but if you form your LLC with Northwest, the first year is free of charge.
North Carolina LLC Formation (starts at $125 + $128 State Fee): This registered agent package includes Local Corporate Guides®, professional agent service, superior Privacy by Default®, complimentary mail forwarding and scanning, and fast document scanning service - all at your fingertips!
Pros
Solid privacy defense
Customizable and reliable customer service
20 years of industry experience
Pricing transparency
Along with the formation package is a one-year free service
Cons
Quite expensive North Carolina registered agent
Sign Up To Northwest Registered Agent
2 - ZenBusiness
(Best Essentials)
Would you recommend ZenBusiness (Best Essentials)?
ZenBusiness is a cost-effective registered agent company with plans created to meet the needs of each client in North Carolina.
From our experience, with each plan, you will get clear pricing, reliable service, and clear communication with no hidden add-ons or upsells.
Our legal specialists and attorneys valued the user-friendly interface and the range of services that ZenBusiness provided.
Their plans made it easy to manage the legal and financial elements of setting up our business.
We loved these features next to worry-free compliance, which is why we recommend them.
Service Features:
North Carolina Registered Agent Service ($199): You'll get standard registered agent services for this price billed annually.
ZenBusiness Starter Plan ($0 + $128 State Fee): The Starter package covers the standard corporate LLC filing service, including name search and the regular 2 to 3-week filing speed. This option comes with a 100% accuracy guarantee and the choice of worry-free compliance for the first year. By selecting this feature, you ensure timely submission of your state-required annual report. This translates to assistance in achieving compliance should you miss a deadline, providing a safety net for your business operations.
ZenBusiness Pro Plan ($199 + $128 State Fee): This plan provides different North Carolina LLC formation services compared to Starter plan. Upgrade to the ZenBusiness Pro package to experience the speediest ''rush'' filing speed, typically within 1 to 2 business days. Elevate this swift service with an EIN, essential for legal purposes, and an operating agreement that enhances internal processes and safeguards your interests. This package also offers complimentary bookkeeping for a month, aiding in tax efficiency and simplifying tax-related tasks when the time comes.
ZenBusiness Premium ($349 + $128 State Fee) Their premium membership plan contains features from Pro plan and adds business document templates for faster bureaucracy. Since paperwork tend to be time-consuming, these templates make paperwork efficient. Also, you get a customizable business website with a ready-to-use website and e-mail address.
Pros
Their own registered agent pricing model is both affordable and straightforward
Offer extended customer service chat feature
Great customer reviews
60 days money-back guarantee
Cons
Low customer brand recognition in North Carolina
Sign Up To ZenBusiness
3 - IncFile
(Most Affordable)
Would you recommend IncFile (Most Affordable)?
IncFile is a registered agent company that offers the most affordable registered agent services around and a free LLC formation service.
Our legal team had the opportunity to use IncFile services in North Carolina, and the experience was very positive. They made the process of setting up our business simple.
Their knowledgeable registered agent team accurately filed our legal documents, and they were promptly delivered in perfect condition at an affordable price.
IncFile can give you a great head start - especially if you're a small business or startup on a low budget.
Service Features:
North Carolina Registered Agent Services ($119): This registered agent package includes a registered agent in the formation package. The first year is free, after which the service renews annually at $119.
Free Silver LLC Formation Plan ($0 + $128 State Fees): They will prepare & file the Articles of Organization. Additionally, they will do the name serch, and offer you a free registered agent service for a year.
IncFile Gold LLC Formation Plan ($199 + $128 State Fee): The Gold package includes the silver package and a few more features like IRS Form 2553, an operating agreement, an EIN business tax number an online dashboard, and more.
Platinum LLC Formation Plan ($299 + $128 State Fee): The Platinum package includes the gold Package, plus free business websites, domain registrations, business contract templates, and free next-day filing.
Pros
Handy online dashboard
They offer free registered agent service if you form your business with them
Fast order response
There are no hidden registered agent fees
Cons
Registered agent support options are limited
Sign Up To IncFile
4 - Rocket Lawyer
(Best Premium)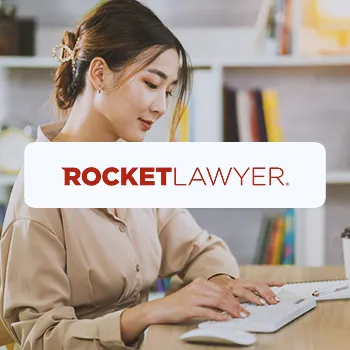 Rocket Lawyer is a North Carolina registered agent company famous for its strong and effective estate planning software.
Aside from that, they also offer other legal services like creating LLCs and providing registered agent services.
From our experience, Rocket Lawyer is much more affordable than hiring an attorney to help you with your business setup.
If you are not sure if you need legal support, you can always use their seven-day free trial period. Ensure you cancel it on time unless you want to extend it, as they will auto-bill you.
Service Features:
Registered Agent Service ($149.99 for non-members): You can save 25% if you sign up for a monthly membership ($39.99).
LLC Formation Plan ($99.99 + $128 State Fee): You'll receive it without cost if you buy a $39.99 monthly membership. Free legal forms, free LLC establishment, legal services, and a 25% discount on registered agent services for members.
Pros
The registered agent pricing structure is based on subscription
You'll get access to all legal documents
The support team are legal professionals
Cons
Registered agent features are limited
Needs a credit card to get the free trial
Sign Up To Rocket Lawyer
5 - Swyft Filings
I had a tight schedule when setting up my third venture, and Swyft Filings was a lifesaver. They ensured all my filing requirements were handled promptly, allowing me to focus on other aspects of my business.
They offer 24/7 mail access and helpful reminders for due dates and deadlines so that you can stay on top of all your filing requirements.
Swyft Filings is a newcomer to the registered agent service industry, but they're quickly becoming one of the top service providers with the highest customer ratings.
Service Features:
Registered Agent Service ($99 every 3 months): Swyft Filings will continue to charge a quarterly membership fee for this service.
Basic Plan ($0 + $128 State Fee): Filing out the articles of incorporation and create the LLC for you.
Standard Plan ($199 + $128 State Fee): This North Carolina package includes the basic Package, and additionally it enables you to receive a Federal Tax ID (EIN) and the majority of the paperwork needed to start your business (operating agreement, banking resolution, and organizational minutes).
Premium Package ($299 + $128 State Fee): All fundamental and mandatory services are included, along with a few extras like free domain registration and hosting for business websites, a customized digital corporate kit, and FedEx delivery of your authorized articles with a tracking number.
Pros
Full refund if you are not satisfied with service
LLC creation packages are budget-friendly
Provide outstanding customer service
Cons
No forms specific to each state
Turnaround time is different depending on your state
Sign Up To Swyft Filings
6 - Harbor Compliance
Harbor Compliance is a great option for your North Carolina company if you want high-quality registered agent services at a reasonable price.
The registered agent company makes it easy and affordable to get all your formation process. A single payment of $99 gets all the work done for a whole year. Plus, you'll get a discount if you sign up for multiple years.
Our experience shows that their handy registered agent features make them a great choice for small business owners and entrepreneurs.
Although their website is packed with the right kind of info we would love to see more site features as now it is more outdated and may seem confusing to some.
Service Features:
Registered Agent Services ($99/ year): This registered agent package allows you to enjoy document scanning for free, electronic paperwork delivery on the same day, personalized notifications, plus bulk discounts.
Formation Plan ($99 + $128 State Fee): The preparation and submission of your articles of organization with the state as well as a name availability check are included in the formation package.
Pros
Convenient electronic delivery service
Tailored services specific to customers' need
The formation package comes with a complimentary free registered agent
Cons
High cost of registered agents
Customer support could be more efficient
Sign Up To Harbor Compliance
7 - LegalZoom
LegalZoom is a well-known North Carolina business. They are also known for being expensive, but the services they provide are worth it.
It comes with extensive experience and expertise to offer full-service legal assistance for all your needs, from filing your business documents to managing your taxes.
Their reputation is what persuaded us to test them, and after trying their products we can recommend them to those who want ongoing legal support, and a wide range of legal forms and templates that can be customized.
Service Features:
Registered Agent Services ($299/ year): Their LLC formation services come with an initial expense of $249 for the first year, which would be followed by a renewal fee of $299. This registered agent package offers an up-to-date Compliance Calendar and limitless online data storage. Furthermore, their service offers an amazing premium feature of up to $1 million coverage for identity theft protection.
Basic LLC Formation Plan ($0 + $128 State Fee): This package offers a thorough name search facility, articles of organization, a digital welcome kit, and a personalized website created in partnership with Wix.
Pro LLC Formation Plan ($249 + $128 State Fee): All the features included in the Basic package will be at your disposal along with additional benefits including an EIN, an operating agreement, expert advice on tax and insurance, and a detailed guide on obtaining a business license.
Premium LLC Formation Plan ($299 + $128 State Fee): You'll receive all the Pro package features plus personalized guidance from a distinguished local business attorney. The package also offers unlimited consultations with an attorney for up to 30 minutes on new legal topics and timely updates on the formation documents within 90 days of your first subscription.
Pros
High customer demand
Provide a broad range of legal assistance
Impressive registered agent brand reputation
Cons
Less-than-impressive customer feedback
Very costly registered agent
Sign Up To LegalZoom
8 - MyCompanyWorks
Companies in North Carolina can hire a registered agent service from MyCompanyWorks for $99 a year.
Their Entrepreneur Package and the Complete Package offer a free first year of registered agent service.
We were impressed with their online activity tracking dashboard. This simple tool helped us to stay informed about all of the state requirements.
MyCompanyWorks comes with reliable customer support. From our experience, they will return your phone calls and emails in 30 minutes or less (commonly less) during business hours, while many in the industry can take more than one day to get back to you.
Service Features:
Registered Agent Services ($99): Starting at $99 per year - The Entrepreneur Package and the Complete Package include a free first year of registered agent service.
North Carolina LLC Formation-basic Plan ($59 + $128 State Fee): With exclusive features like a Free Logo, $250,000+ in Rewards and Start-up Discounts, a Free E-book, a Start-up wizard, and lifetime access to the vendor network.
Pros
Excellent customer reviews
100% satisfaction guarantee
Has a highly competitive price point
Cons
Agent service not included
Mediocre basic package
Sign Up To MyCompanyWorks
9 - SunDoc Filings
SunDoc Filings is a young service provider with great customer feedback. They also have a 100% customer satisfaction guarantee.
If you don't want to do any work on your own, this may not be the best service provider for you, because if you go for the Basic plan you will get LLC formation, email delivery, and business license summary, but you won't get a name availability test or preparation of formation documents.
Their registered agent company will give you an address, point of contact, and email receiving and forwarding, but they'll also make sure you stay compliant.
Service Features:
Registered Agent Service ($159): This package includes hands-on register agents that will receive your documents and correspondence. Once scanned, the agents will also send you a copy of all your documents. Additionally, they will provide a private physical address.
LLC Formation Plan (starts at $79 + $128 State Fee): Their base package is $79 plus state fees, their key bundle is $99 plus state fees, and their premier bundle is $279 plus state fees.
Pros
Fast and efficient processes of acquiring a registered agent
Have a wealth of knowledge and expertise
Their customer service is reliable and experienced
Cons
Limited features
Mediocre registered agent package
10 - North Carolina Registered Agent
North Carolina Registered Agent is an outstanding choice due to their local presence, established customer trust, and comprehensive knowledge of North Carolina business entity regulations.
Based on our experience, they're also very affordable making them great option for those on a fixed budget. With them for just $49, we got all the registered agent services features.
From our experience, their registered agents won't get all of your mail, but if an 'unofficial' mail ends up in their office they will scan it and contact you.
Service Features:
Registered agent service ($49/year): This plan includes an annual report, tax notification, and commercial business address. We'll scan your documents before sending them to you, and you can view them online in real-time.
LLC Formation Plan ($276 including state fees): Includes a year of free registered agent service, a draft of an operating agreement, LLC membership certificates and resolution, annual report reminders, lifetime client support, and access to an online account.
Pros
No hidden fees
Fast and reliable when it comes to document delivery
Personalized customer service
Cons
Support options are limited
Add-ons are limited
What Should I Consider When Choosing a Registered Agent in North Carolina
To select the best services, we enlisted professional help from our legal team and tested 20 different services anonymously to gather first-hand practical experience.
Our selection process is a holistic assessment that ensures the chosen registered agent in North Carolina excels in service features, affordability, confidentiality, usability, customer support, and turnaround, guaranteeing businesses the best representation.
1. Price
Price is a critical factor, particularly for startups and small businesses with limited budgets. It's essential to balance affordability with quality service.
Based on pricing structure, IncFile offers the most budget-friendly option at $119 annually, ideal for cost-conscious businesses.
LegalZoom on the other hand is on the higher end with a $299 annual fee and may be suitable for businesses needing more comprehensive services.
2. Service Features
The quality and range of features offered by a registered agent service can significantly impact a business's legal standing, compliance, and overall operational efficiency. Comprehensive features ensure efficient management of legal and compliance requirements.
We assessed the range of services provided, from basic document receipt and notification to additional offerings like compliance tracking, online document storage, mail forwarding, annual report filings, and legal document drafts.
Our top performers based on this criterion are ZenBusiness which provides a range of services including worry-free compliance, and Northwest Registered Agent which offers privacy defense and fast document scanning.
A company that we feel needs to improve is Rocket Lawyer as it has limited registered agent features compared to others.
3. Customer Support
Effective customer support is vital for registered agent services. It helps in demystifying legal processes, building trust, enhancing user experience, and ensuring client satisfaction.
We gauge the quality of customer service by considering factors like accessibility, response time, and the availability of knowledgeable representatives to address queries.
As per our evaluation, Northwest has 5/5 responsive, US-based customer support and ZenBusiness offers extended customer service chat features via phone and email.
Contrary, Harbor Compliance customer support could be more efficient in terms of response time and service hours.
4. Confidentiality
Confidentiality in registered agent services is vital for protecting sensitive information, preventing fraud, and upholding professional and ethical standards.
Based on our review, Northwest Registered Agent tops with its solid privacy defense, followed by LegalZoom which offers identity theft protection up to $1 million to safeguard sensitive business information.
We recommend that you investigate and avoid any companies with past data breaches or weaker privacy policies.
5. Turnaround Time
A swift turnaround time is a key aspect of an effective registered agent service. It meets the urgent needs of clients, enhances client satisfaction, provides a competitive advantage, and contributes to the overall reputation and success of the service.
ZenBusiness stood out with 5/5 for 'rush' filing speed with a 1-2 days fast order response and document delivery.
On the other hand, Swyft Filings' turnaround time varies by state and hence received a 3/5 rating.
6. Third-Party Reviews
Third-party reviews offer real-world insights from other businesses or individuals who have used the registered agent services. This firsthand information can be more reliable than promotional material from the service provider itself.
Northwest Registered Agent and ZenBusiness both have excellent customer reviews on platforms like Trustpilot.
LegalZoom has less-than-impressive customer feedback despite high demand.
7. Ease of Use
Features like online forms, document uploads, and payment processing, when implemented in a user-friendly manner, can save significant time for both the client and the service provider.
ZenBusiness and IncFile both offer a user-friendly interface and a handy online dashboard that simplifies the process of managing legal documents and compliance.
8. Transition Process
A smooth transition when switching registered agent services is essential to ensure continuous compliance, minimize legal risks, maintain business reputation, and avoid administrative hassles.
Based on our evaluation, Northwest Registered Agent offered the most seamless transition with minimal disruption.
We recommend that you avoid services lacking clear transition support or guidance.
How Much Do Registered Agent Service Providers Cost in North Carolina?
The cost of a registered agent in North Carolina varies from company to company and usually ranges from around $49 to $299 annually.
However, you can act as your own registered agent for free or appoint a close family member or a trusted friend. This is a fantastic way to lower the price of establishing an LLC in North Carolina.
Requirements For A North Carolina Registered Agent?
Any individual or business entity can become a North Carolina registered agent as long as they meet the following requirements:
Be a North Carolina resident
Be over 18 years of age
Have a business address in North Carolina
Be available during regular business hours to accept and process legal documents
Related Articles:
FAQs
Can I Use the Registered Agent Office Address as My Business Address?
No, you cannot use the registered agent's office address as your business address. The registered agent's office address only receives legal documents and notices. You will need a separate address as your business's primary address.
Can I Use a PO Box for My LLC in North Carolina?
Absolutely! You can use a PO Box for your LLC in North Carolina. It's a great way to receive mail for your business without giving out your physical address.
Just make sure to register the PO Box with the North Carolina Secretary of State's office to comply with state regulations.
Our Verdict on the Best Registered Agent Service in North Carolina
When looking for the best registered agent service in North Carolina, you should base your decision on the service features, customer support, and cost.
After extensive research and firsthand experience, our professional team settled on Northwest Registered Agent as the best choice in North Carolina.
We were impressed by the quality of service and knowledgeable staff that Northwest Registered Agent offered. Their competitive prices and no-hassle approach made them the perfect choice for us.
Northwest Registered agents will take care of all your legal documents and inform you of your tax deadlines, so you can focus solely on growing your business.
Our #1 Recommendation
Northwest Registered Agent (Best Overall)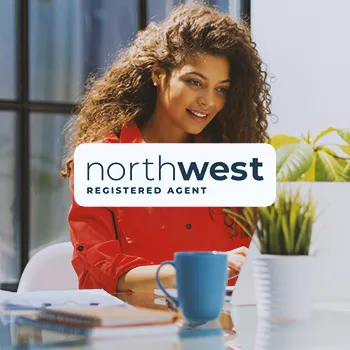 Pros
Solid privacy defense
Customizable and reliable customer service
20 years of industry experience
Pricing transparency
Along with the formation package is a one-year free service
Get the BEST PRICE until the end of November
Cons
Quite expensive North Carolina registered agent