The right North Carolina Registered Agent will help your company meet all of its legal obligations and ensure that all vital information is kept private.
When choosing an agent service for your business, you want to ensure you're getting the best, so we've done the research for you.
We looked at some of the highest-rated North Carolina registered agents. We've also consulted with industry professionals and attorneys to help us write this comprehensive guide, so you can make an informed decision about what's best for your business.
Let's get started.
Editor's Choice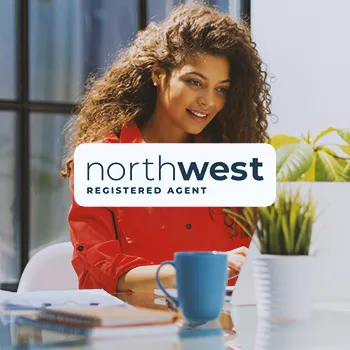 Northwest
Click For Best Price
#2nd Best Choice
ZenBusiness
Click For Best Price
#3rd Best Choice
IncFile
Click For Best Price
Top 10 Registered Agent Services in North Carolina (November 2022)
1 - Northwest Registered Agent (Editor's Choice)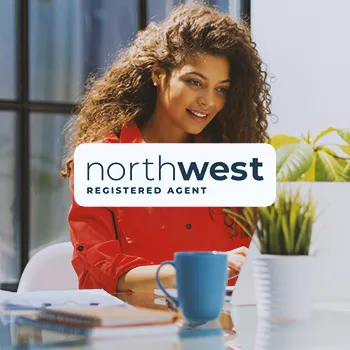 From providing the street address you need to scanning and forwarding every document they receive on your behalf, Northwest Registered Agent got you covered.
On top of that, they notify you of future compliance filing deadlines, ensuring that you file your annual report, franchise tax, and other tax documents on time.
To assure quality service, they also have a US-based customer support team comprised of former attorneys, accountants, small company owners, and entrepreneurs.
Service Features:
Registered Agent Services: Charges $39 on the first year and renews annually at $125.
North Carolina LLC Formation: Basic package starts at $125, which includes agent service, Local Corporate Guides®, Privacy by Default®, free mail forwarding/scanning, and same-day local document scanning.
Pros
Northwest Registered Agent has a solid privacy defense
They offer customizable and reliable customer service.
They have 20 years of experience
Pricing transparency
Along with the formation package is a one-year free service
Click For Best Price
2 - ZenBusiness
If you're looking for one of the lowest North Carolina registered agent prices without the LLC formation, ZenBusiness is your best pick. With $99, you gain access to user-friendly software as well as personalized customer assistance.
They also provide complete coverage of NC registered agent service with the option to upgrade at an additional cost.
ZenBusiness is well-known for its reasonable prices, transparency, user-friendly interface, and customer dedication. They have over 4,500 customer reviews online with an average rating of 4.7/5.
Service Features:
Registered Agent Services Basic Package: The price starts at $99 without LLC formation.
Registered Agent Service Worry-Free Compliance Package: Additional $50 per state. Includes annual filing report alerts, filing of legal papers, two free changes to filings, and coverage for any fees incurred if you fall out of compliance with the state.
North Carolina LLC Formation: Basic package starts at $39, including a one-year North Carolina, registered agent service, and a free operating agreement template.
Pros
Pricing model that is both affordable and straightforward
Customer service via chat is extended
Has received positive feedback from customers
60 days money-back guarantee
Cons
ZenBusiness has a low brand recognition
Click For Best Price
3 - IncFile
IncFile is the only registered agent business to offer free LLC formation services, with one free year of registered agent service.
So, if you're a startup or a small business owner, IncFile will help you get started and get things off to a good start, especially with your budget.
InFile's quality of service is backed by 13,500+ reviews of positive ratings online with only a few poor ones. They are well-known registered agents for their ease of use and excellent customer service.
Service Features:
Registered Agent Services: Charges a $119 annual fee but offers a free registered agent service with formation packages.
North Carolina LLC Formation: Free of charge, so you only have to pay for the $125 filing fee due to the North Carolina Secretary of State for the first year.
Pros
Their online dashboard is very useful
They offer free service if you from business with them
Fast order response
There are no hidden fees
Cons
Support options are limited
Click For Best Price
4 - Rocket Lawyer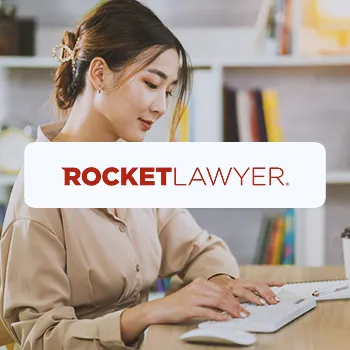 Rocket Lawyer is well-known for its powerful estate planning software. But, they're also home to different legal services, such as LLC formation and registered agent services.
So, if you're a business entity owner looking for long-term legal benefits, Rocket Lawyer is best suited for you.
They have previously served over 80,000 business entities and are known for providing high-quality legal assistance and advice. Rocket Lawyer guarantees complete satisfaction with its agent services.
Service Features:
Registered Agent Services: Charges $149.99 annual fee for non-members. It also includes storing legal papers in an online document repository and submitting the North Carolina Certificate of Formation.
Business Bundle Plan: Includes free agent services for the first year.
Pros
Excellent customer support
Subscription-based pricing
Provides legal documents
Provides support from legal experts
Cons
Limited service features
Credit card for a free trial
Click For Best Price
5 - LegalZoom
Similar to Rocket Lawyer, LegalZoom is a one-stop-shop for legal services.
However, since they have already established a significant presence in the agent services industry, you may expect their pricing to be higher than the rest of the competition.
Their North Carolina registered agent service provides services including company data security, a compliance calendar, and unlimited cloud storage. The premium feature of their service is that they provide up to $1 million in identity theft protection.
Service Features:
Registered Agent Services: Charges a $299 annual fee and includes features such as business entity data protection, a compliance calendar, and unlimited cloud storage. The premium feature offers up to $1 million worth of identity theft protection.
North Carolina LLC Formation: Business entity formation services start at $79 plus a state fee.
Pros
Has high customer volume
Offers wide a variety of legal services
Great brand power
Cons
Mediocre customer reviews
High prices
No registered agent included with LLC formations
Click For Best Price
6 - Harbor Compliance
Harbor Compliance charges a one-time fee of $99 to cover the entire process for a year, with discounts available for multi-year subscriptions.
Their nationwide registered agent service delivers superior security and efficiency to multi-state LLCs.
With great service quality and a maintained A+ rating from the better business bureau, Harbor Compliance is among the best registered agent services in North Carolina. Their service features are top-notch and highly convenient for small business owners and entrepreneurs.
Service Features:
Registered Agent Services: Charges a $99 annual fee, which includes complimentary document scanning, same-day electronic delivery of paperwork, customizable notifications, and more. Bulk discounts are available.
North Carolina LLC Formation: Basic Formation Package costs $399 plus state fees. It includes a free year of registered agent service.
Pros
Has same-day electronic delivery
Has automatic process
Features specialized services
Free registered agent with formation package
Cons
Expensive prices for services
Average customer support
Click For Best Price
7 - Swyft Filings
Swyft Filings is best suited for Florida LLC owners who have no time to deal with the complications and inconveniences of paperwork.
From providing 24/7 online access to important mail to sending reminders for important due dates and deadlines, Swyft Filings will handle all your filling needs.
Swyft Filings is relatively new to the registered agent service industry, but they're already among the service providers with the best customer reviews online. They have a whooping 4.7 average customer rating out of the 4,122 Trustpilot reviews.
Service Features:
Registered Agent Services: Price starts at $149.
Florida LLC Formation: Offers three-level packages with several add-on services that you can purchase at affordable prices.
Pros
Has 100% money-back guarantee
Affordable LLC formation package
Free order shipping
Great customer support
Cons
No state-specific forms
Turnaround time is different from state to state
Click For Best Price
8 - MyCompanyWorks
The company has been operating since 2001(formerly MyNewCompany.com, Inc.) with a strong foundation and is knowledgeable in making forming an LLC easier, faster, and less expensive. The prices are reasonable for what you get with their service.
MyCompanyWorks.com is best for startup businesses because they are committed to a 100% satisfaction guarantee, and the account setup process is relatively straightforward. It's one of the best refund policies in the industry.
They will refund your service fee anytime within 90 days if you are not satisfied with their service level—no questions asked!
They are rated as A+ by the Better Business Bureau and have a high satisfaction rate based on verified customer reviews from ShopperApproved.
Service Features:
Registered Agent Services ($99):

It is not included in their introductory rate and has an add-on price of $99; however, if you wish to include this service, it would be best to choose their entrepreneur package of $199

North Carolina LLC Formation-basic package ($59 plus state fee):

With exclusive features like a Free Logo, $250,000+ in Rewards and Startup Discounts, a Free E-book, a Start-up wizard, and lifetime access to the vendor network.
Pros
Excellent customer reviews
100% satisfaction guarantee
Basic price is highly competitive price point
Cons
Agent service not included in their basic package
Click For Best Price
9 - SunDoc Filings
SunDoc filings, just like the other agent services we discussed above, SunDoc gives you an address, point of contact, email receiving and forwarding, and keeping you in the complaint.
SunDoc filings offer a registered agent service in all 50 states and have a 4.8 positive review from Trustpilot as of this writing.
They've been in business since 1999, so you can assure that they are experienced in this field. They provide support for both foreign and domestic LLCs in California.
Their processes are simple, and everything you need to know about their registered agents is available on their website. Their site is also easy to navigate and very useful.
Service Features:
Registered agent service ($159): This package includes hands-on register agents that will receive your documents and correspondence. They will also send you a copy of all of your documents as soon as they scan them. Additionally, they will provide a physical address so that you can keep your personal address hidden in public.
Pros
Their processes of acquiring a registered agent and other services are quick
They're very experienced as they've been in the industry since 1999
Their customer service is reliable and experienced
Cons
Limited features included in the registered agent package
10 - North Carolina Registered Agent
North Carolina Registered Agent is an excellent choice because, aside from the fact that it's a local service and they have built trust with their customers, they've mastered all the state requirements for businesses in North Carolina.
They're also very affordable, and for just $49, you can have all the features listed below.
North Carolina Registered Agent helps businesses with their registered agent service needs since all business entities, such as LLCs, corporations, PLLCs, and others, are required to have North Carolina registered agents.
Service Features
Registered agent service ($49/year):

An annual report and tax notification that will help you stay in compliance and remain in good standing in North Carolina. It also has a commercial business address which you can also use as a business address where they can receive your documents. In addition to that, they will also scan your documents before forwarding them to you. You can also access your documents online in real-time. 

LLC formation service ($276 including state fees):

Includes a year of free registered agent service, a draft of an operating agreement, LLC membership certificates and resolution, annual report reminders, lifetime client support, and access to an online account. 
Pros
No forwarding and hidden fees
Fast and reliable when it comes to document delivery
Affordable packages
Personalized customer service
Cons
Support options and add-ons are limited
What Are the Benefits of Working With a Registered Agent Company in North Carolina?
While acting as your own registered agent reduces your initial business expenses, there are clear advantages to partnering with a registered agent service that is hard to overlook–making all the extra fees worthwhile.
Below are some of them:
Convenience. Many entrepreneurs and business owners want to focus on scaling their businesses instead of dealing with administrative tasks. With the assistance of a registered agent service, they can do just that. The registered agent can handle the tedious paperwork and provide their client with an online account that securely saves all company files and documentation in one location.
Saves money in the long run. A registered agent can help entrepreneurs with multi-state LLCs in submitting legal documents and paying state filing fees on time. This way, LLCs avoid incurring additional expenses due to being late.
Maintains privacy. With a registered agent service, the LLC owner doesn't have to worry about exposing their personal address on the public record once they officially framed their LLC. Instead, the registered agent service will provide the physical street address, which means that all papers will be served to the registered office address, including if the LLC is sued.
Highly dependable. Things can get complicated quickly if it involves matters of state or corporate law. LLCs may benefit from the services of a registered agent with years of experience working with other business entities. North Carolina registered agents can also provide additional legal services that help owners run their LLC well and keep them on the right side of the law.
How Much Does a Registered Agent Cost in North Carolina?
In North Carolina, the cost of hiring a registered agent could range anywhere from $50 to $300 per year. Considering how much time and energy it will save you, it definitely is a small price to pay.
Additionally, there are other registered agent service providers that offer free agent services when you purchase LLC formation packages from them.
Besides assisting in filing the paperwork to create an LLC, most registered agent services also offer assistance in filing annual reports, monitoring due dates and renewals, and providing other legal services.
Who Can Be a North Carolina Registered Agent?
Like any other state, North Carolina allows any entity or individual to act as a registered agent for a North Carolina business.
This is provided they are at least 18 years old, have a physical street address in the state in which the LLC is created, and are available during normal business hours.
Here are four options you can select from when appointing a registered agent for your North Carolina LLC:
Option 1: Be your own LLC's North Carolina Registered Agent.
Option 2: Appoint your LLC as its own Registered Agent.
Option 3: Designate a trusted friend or family member as your LLC's Registered Agent.
Option 4: Hire a North Carolina Registered Agent Company.
FAQs
Do I Need a Registered Agent for My LLC in North Carolina?
Yes, you need a registered agent for your LLC in North Carolina. Without it, the Secretary of State will reject your LLC formation filing.
What Does a North Carolina Registered Agent Do?
A North Carolina registered agent acts as the point of contact for your business. This means they are responsible for receiving service of process, like legal notice of a lawsuit and legal papers from the Secretary of State on behalf of your LLC.
How Do I Choose a Good North Carolina Registered Agent?
To choose a good North Carolina registered agent, you must take into account your needs and qualities of the registered agent like service quality, service features, value for money, and ease of use.
Can I Act as My Own North Carolina Registered Agent?
Yes, you can act as your own North Carolina registered agent. You will be responsible for receiving all official documents on the company's behalf.
Can I Use the Registered Agent Office Address as My Business Address?
No, you can't use the registered agent's office address as your business address. Your North Carolina registered agent is not intended to operate as your business address. It is meant only to receive official government documents relevant to your business.
Can I Use a PO Box for My LLC in North Carolina?
Yes, you can use a PO Box for your LLC in North Carolina. On the other hand, your registered agent must have a physical address in North Carolina.
Best Registered Agent Service in North Carolina is...
When looking for the best registered agent service in North Carolina, you should base your decision on the service features, customer support, and cost. My research shows Northwest registered agent is your best choice in North Carolina.
They offer one-year service with formation packages, street addresses, and customer-centered service run by former lawyers and entrepreneurs.
Northwest Registered agent will take care of all your legal documents and inform you of your tax deadlines, so you can focus solely on growing your business.
Our #1 Recommendation
Northwest Registered Agent
Click For Best Price
Pros
Northwest Registered Agent has a solid privacy defense
They offer customizable and reliable customer service.
They have 20 years of experience
Pricing transparency
Along with the formation package is a one-year free service