5 Best LLC Services in Indiana (2023) For Your Business
Starting an LLC in Indiana can be challenging. An LLC service can manage the legal side, freeing you up to focus on your business.
I collaborated with some top-notch legal advisors I've known over the years to review Indiana's best LLC services. Our goal is to help you find the ideal fit for a hassle-free LLC creation.
Read on to understand their LLC service features, benefits, drawbacks, and our top Indiana LLC service recommendation.
Company
LLC Packages
LLC Fees
Registered Agent Price
Same & Next Day Filing
Money-Back Guarantee
Free Package Features
BBB Accredited
Advisory Services
ZenBusiness
(Best Overall)
3
From 0$
$199
Pro & Premium Package
60 days
LLC Filing & 100% Accuracy Guarantee
Yes
Accounting Consultation
Northwest
(Best Premium)
1
$39 (using our link)
First year free with LLC purchase / $125 from 2nd year
No
90 days
None
No, A rating
No
IncFile
(Most Affordable)
3
From $0
First year free with LLC purchase / $119 from 2nd year
Platinum Package
Order refundable before state payment (usually 24h), minus $30 fee.
LLC Filing, FREE Registered Agent (1 year), EIN, Operating Agreement, Business Tax Consultation & more
No
Tax: Free 1-hour
Consultation
Rocket Lawyer
(Best Essentials)
1
Free with Rocket Legal+ / $99.99 with Rocket Legal
$249.99 with Rocket Legal / $124.99 with Rocket Legal+
No
30 days
None
Yes
Legal: Ask-a-lawyer
via email &
30-minute monthly
phone consultation
per new matter (with subscription)
LegalZoom
3
From $0
$299
No
60 days
LLC Filing, Digital welcome packet, Customizable website
Yes, A+ rating
Attorney Consultations (Premium Plan)
Editor's Choice
Rated by more than 2000+ customers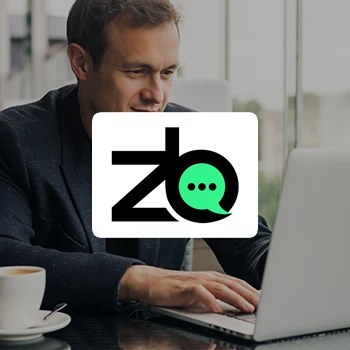 ZenBusiness
User Rating
2000+ Reviews
Click To Signup
81% of visitors chose this
#2nd Best Choice
Rated by more than 1000+ customers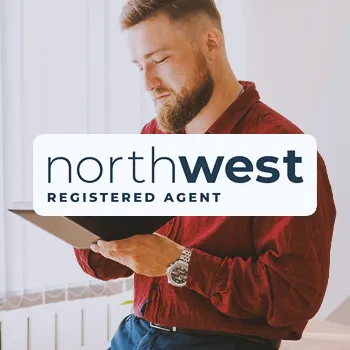 Northwest
User Rating
2000+ Reviews
Click To Signup
#3rd Best Choice
Rated by more than 1000+ customers
IncFile
User Rating
2000+ Reviews
Click To Signup
Top 5 Indiana LLC Formation Services (December 2023)
1 - ZenBusiness
(Best Overall)
Would you recommend ZenBusiness (Best Overall)?
ZenBusiness provides yearly plans for entrepreneurs with three LLC formation packages. Their customizable services stood out in our trial.
They offer lucid package options, spotlighting key inclusions like an EIN. Within four days, our LLC was sanctioned, and we received a robust New Business Kit.
Their basic plan incorporates banking and bank account services, Money Pro Bookkeeping, and a Website Builder.
In our experience, ZenBusiness's customer service was excellent and assisted me in resolving all legal issues.
LLC Formation Packages:
Starter Formation Package ($0 + $98 State Fee):

This package comes with complete drafting and filing of formation documents, standard filing speed (2 to 3 weeks), and a risk-free accounting evaluation. Additionally, you'll enjoy a 100% accuracy guarantee and optional worry-free compliance for the first year, with a renewal cost of $199/year if accepted. 

Pro package ($199 + $98 State Fee): This LLC service plan offers all the Starter formation package features plus an EIN filing and annual reports drafting. Moreover, you'll get an LLC operating agreement template available for $99. You'll also enjoy the fastest "rush" filing speed (average 1-2 business days), up to two annual amendments, and regular compliance audits for adherence to state requisites.
Premium package ($349 + $98 State Fee):

This LLC service plan has all the features of the other packages, plus domain name registration and privacy, business email address and document templates.

Registered Agent Services ($199):

ZenBusiness will provide a resident address for your business through this registered agent service.
Pros
Features cost-effective packages packages
Many packages to choose from
Faster LLC formation services
Customer feedback is fantastic
Smooth compliance
Cons
Non-profit business formation is not offered
Sign Up To ZenBusiness
2 - Northwest Registered Agent
(Best Premium)
Would you recommend Northwest Registered Agent (Best Premium)?
When we were exploring options, we came across Northwest Registered Agent. This service offers swift LLC registration with a user-friendly interface and top-notch customer service.
With their basic plan, you get unlimited name searches to verify that your business name is available in Indiana.
We navigated the initial steps in 9 minutes, and everything was finalized in 72 hours. Also, we liked that they put a premium on our data protection as well.
Uncover valuable information about this company by checking the review of Northwest Registered Agent.
LLC Formation Packages:
Base Formation Package ($39 + $98 State Fee):

With this LLC formation service plan, this Indiana LLC company will file your paperwork and register your company. 

Full Service LLC Formation Plan ($225 + $98 State Fee):

In addition to the lower plan, you get annual LLC reports plus easy EIN filing for taxation.

Northwest Registered Agent Services ($125):

As your agent, Northwest will handle your compliance during business hours. Note that this service is free when you purchase the other plans, but it costs $125 if bought separately. You can then renew it for the same amount.
Pros
Clear plan fees for their LLC formation services
They focus on data protection
20+ years of LLC formation service
Offers one year of Indiana registered agent services
Sign Up To Northwest Registered Agent
3 - IncFile
(Most Affordable)
Would you recommend IncFile (Most Affordable)?
We found IncFile's client service to be first-rate. Our advisor swiftly addressed all our inquiries, and the procedure itself was pretty simple.
I also like that they are among the most affordable options for setting up an LLC, a registered agent, and a resident address.
IncFile's Platinum plan will be a decent deal if you want fast shipment and the LLC kit. The integrated web design and hosting options are helpful if you require a website.
Although these added benefits come at a cost, they are nevertheless a valuable method to get going quickly.
LLC Formation Packages:
Silver Package ($0 + $98 State Fee):

This Indiana LLC services plan offers free business formation for entrepreneurs. You also get timely legal alerts to help you stay on top of deadlines.

Gold Package ($199 + $98 State Fee):

Gold Package includes the previous features, banking settlement documents, operating agreements, and TIN registration.

Platinum Package: ($299 + $98 State Fee):

For this Indiana LLC services plan, you will get all website services for your online Indiana business, including domain registration, email address, and free hosting.

Registered Agent Services ($119):

This LLC services feature is available for free for one year in lower packages. It costs this standard amount if you purchase it separately. 
Pros
Has formed over 700,000 LLCs
Responsive and professional customer support team
Offers one year of free registered agent services
Pocket-friendly packages
Sign Up To IncFile
4 - Rocket Lawyer
(Best Essentials)
Our team used Rocket Lawyer for some legal forms a while back. Their expertise is evident, having helped over 25 million businesses, including ours.
One of their primary selling points is their speedy LLC creation process and their attorneys' access to legal assistance.
In our experience, their website interface was also user-friendly and simple to explore. The customer service team was also very helpful and answered all of our questions in a timely manner.
To explore more about this agency, don't miss our extensive Rocket Lawyer review.
LLC Formation Packages:
Base Package ($99 + $98 State Fee): This package includes the formation of an LLC as well as the filing of the essential legal paperwork for your Indiana business company. For $39.99 per month you will get a membership and with it certain perks such as free legal documents, attorney service, and 25% off Indiana registered agent service.

Registered Agent Service ($149.99)

: Rocket Lawyer will act as your registered agent and will manage your compliance.
Pros
Large client base
Outstanding customer service
Free package trial
Cons
Expensive packages
Requires credit card information upon signing
Sign Up To Rocket Lawyer
5 - LegalZoom
LegalZoom provides a range of services for businesses. They also manage annual reports and tax filing deadlines to ensure LLC compliance.
They will keep track of the deadlines for your annual report and tax filings, assisting you in keeping your LLC in compliance with state laws.
Their team has demonstrated exceptional expertise and proficiency in handling our inquiries, leading us to confidently recommend them to anyone embarking on a new venture.
LegalZoom will also submit revisions for your LLC for $129 a piece plus the state filing fee if you need to change the formation documents to reflect significant alterations to your company.
This cost is a little more than what the majority of rivals demand.
LLC Formation Packages:
Basic Package ($0 + $98 State Fee):

Offer online welcoming business formation services, LLC filing, plus company name search. You also receive a customizable website powered by WIX.

Pro Package ($249 + $98 State Fee): This package is excellent since you get everything the Basic package includes, an operating agreement, employer identification number, initial phone consultations, and a detailed business guide from a professional in licensing, insurance, and taxes topics

.

Premium Package ($299 + $98 State Fee):

The package comes with all Pro services plus unlimited access to attorney consultations for 30 minutes and LLC formation documents changes for the first 3 months of subscription. You'll also get tailored guidance from a specialist business attorney based in Indiana.

Registered Agent Service ($299):

LegalZoom will act as your Indiana registered agent. You can renew this service for the same amount.
Pros
Access to legal counsel
Offers a certificate of good standing
Facilitate foreign qualification
Cons
Expensive
Lacks complimentary statutory services
Sign Up To LegalZoom
---
How We Picked And Tested The Best LLC Services In Indiana
We examined the top 5 LLC services in Indiana, focusing on their service features, benefits, drawbacks, and overall performance. Our approach included anonymous interactions with these services to ensure an authentic and unbiased evaluation.
Our assessment was based on various factors, including the cost, the range of services, overall reputation, user-friendliness, expertise in Indiana-specific regulations, speed, quality of customer support, and user feedback.
This holistic approach allowed us to thoroughly understand and score each provider.
1. Pricing
Pricing is crucial, especially for new businesses with limited budgets. Affordable and transparent pricing structures make LLC formation services more accessible and attractive.
ZenBusiness was recognized and rated 5/5 for its cost-effective packages, offering a balance between affordability and comprehensive service.
Other services like Northwest Registered Agent and IncFile also provided competitive pricing options.
LegalZoom lagged behind with its expensive formation plans.
2. Customer Support
Effective customer support is essential for addressing queries and issues promptly, reflecting the company's commitment to client satisfaction.
We assessed the variety of communication channels, responsiveness, and availability. ZenBusiness and Northwest Registered Agent were rated 5/5 for their exceptional customer support.
IncFile received a 3/5 for its slower support response time.
3. Turnaround Time
A swift turnaround time for an LLC service is not just a matter of convenience; it plays a significant role in the strategic planning and execution of business activities, compliance with legal requirements, client satisfaction, and the overall perception of the service provider's efficiency and reliability.
The top performers in this category are ZenBusiness and Northwest Registered Agent with their next-day document delivery and expedited shipping options.
4. Reliability and Reputation
A reliable LLC service ensures that all procedures are accurately and lawfully handled, which is essential for the legal standing and protection of the business.
We considered ratings on platforms like TrustPilot and user reviews to identify the most reliable services.
Northwest Registered Agent has garnered 5-star ratings on various platforms with high emphasis placed on their personalized support.
LegalZoom has mixed reviews indicating the need for improvement in certain areas like pricing structure.
5. Service Offered
Some LLC services go beyond just the basics and offer additional services like drafting operating agreements, obtaining an Employer Identification Number (EIN), tax consultations, and even business advisory services.
These can be extremely beneficial for businesses looking to get a comprehensive package from a single provider.
Based on this criterion, the top three services that we found to be the most feature-rich are ZenBusiness, Northwest, and IncFile.
Rocket Lawyer, however could improve their services, especially for the non-members plan.
6. Ease of Use
When a service is easy to use, clients are more likely to engage fully with all the features and resources offered. This can lead to a better understanding of their LLC and how to manage it effectively.
Services like ZenBusiness and IncFile were rated 5/5 for their user-friendly platforms that were easy to log into, navigate through, and monitor orders.
7. Local Expertise
Indiana state laws regarding LLCs can change. A service that specializes in local state laws will be more adept at keeping up with these changes and advising clients accordingly.
We highlighted services like Northwest and LegalZoom that demonstrated strong expertise in Indiana-specific regulations.
Related Articles:
Steps To Start an LLC in Indiana
Starting an LLC in Indiana is easy if you follow these steps:
Step 1: Name Your Indiana LLC
Step 2: Appoint a Registered Agent
Step 3: File your Indiana Articles of Organization
Step 4: Create an Indiana LLC Operating Agreement
Step 5: Apply for an EIN for your business
FAQs
Do I Need to File a Business Entity Report for My LLC in Indiana?
Yes, you need to file a Business Entity Report for your LLC in Indiana as per the Secretary of State.
Does Indiana Require a Business License for LLC?
No, Indiana doesn't require a business license for LLC. However, you may need to apply for a state/municipal-level occupational license or permit to transact in the state.
Does Indiana Have an LLC tax?
Indiana does not have a state-level LLC tax. However, LLCs in Indiana may still be subject to other taxes, such as income tax or sales tax, depending on their business activities.
Our Verdict
Having delved deep into the world of LLC services in Indiana, we must say, ZenBusiness truly stands out. Their seamless registration process and top-notch customer service made our journey of setting up an LLC incredibly smooth.
We were particularly impressed with how quickly our LLC was approved, and the New Business Kit was a delightful bonus. Their user-friendly interface and rapid 10-12 minute filing process are commendable.
From our experience, if you're looking to start an LLC in Indiana, ZenBusiness is a reliable companion to have by your side. Their commitment to efficiency and customer satisfaction is evident, and we wholeheartedly recommend them.
Our #1 Recommendation
ZenBusiness (Best Overall)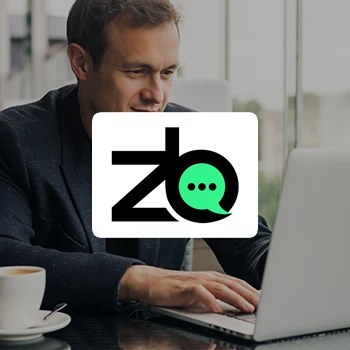 User Rating
2000+ Reviews
Pros
Features cost-effective packages packages
Many packages to choose from
Faster LLC formation services
Customer feedback is fantastic
Smooth compliance
Get the BEST PRICE until the end of December
Cons
Non-profit business formation is not offered