Because starting an LLC in Indiana and running a business simultaneously is a lot to juggle, you need to hire an LLC service to do some heavy lifting for you.
A reliable service provider will handle the legal aspects of your LLC, allowing you more time to focus on your business and boost productivity.
Working with our legal team, we reviewed the best LLC services in Indiana to help you select the best one for a faster and easier LLC creation process.
Read on to understand their service features, benefits, drawbacks, and our top Indiana LLC service recommendation.
Editor's Choice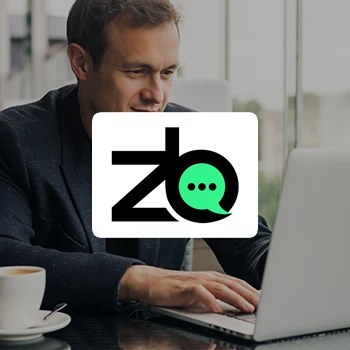 ZenBusiness
Click To Signup
#2nd Best Choice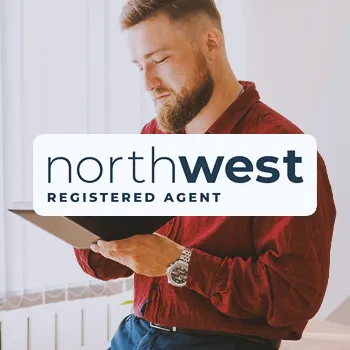 Northwest
Click To Signup
#3rd Best Choice
IncFile
Click To Signup
Top 5 Indiana LLC Formation Services (February 2023)
1 - ZenBusiness (Editor's Choice)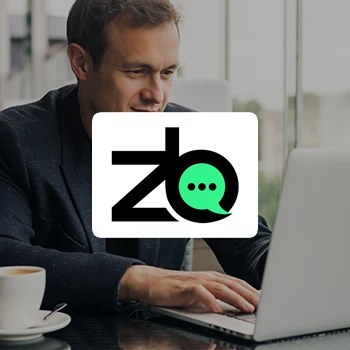 ZenBusiness offers quality and affordability, making them the best Indiana LLC service for startups and entrepreneurs who want the best of both worlds. While they're relatively new to the scene, they've formed over 300,000 LLCs nationwide since 2015.
We recommend this LLC formation service because it provides three tiers of LLC formation packages and an a-la-carte of services to meet your unique business needs. During our trial, we easily cherry-picked one plan to purchase without unnecessary add-ons.
In our experience, their customer service was excellent and assisted us in resolving any legal issues. We reached them by email and phone, and they always responded quickly.
Service Features:
Starter Formation Package ($49): Limited liability company formation, free operating agreement template, and one-year Indiana registered agent service.
Pro package ($199):

Starter Formation Package features EIN

registration, expedited processing, handling of annual report filings, and two amendments annually.

Premium package ($299):

Pro Package includes business domain name, rush filing, website email address, and domain privacy.

Registered Agent Services ($199):

All three of its LLC formation packages include a full year of free Indiana registered agent service. The service then renews annually for $119 or $99 a la carte.
Pros
Features cost-effective LLC formation packages
Many packages to choose from
Faster LLC formation
Outstanding customer feedback online
Smooth compliance
Sign Up To ZenBusiness
2 - Northwest Registered Agent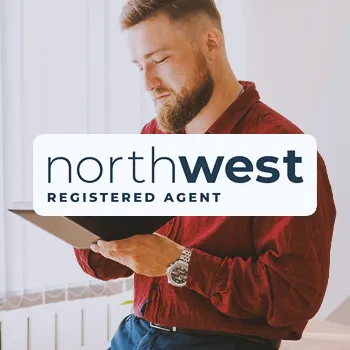 Northwest Registered Agent, founded in 1998, has already established a reputation for providing industry-leading customer service and an affordable LLC formation package.
Their Indiana LLC formation services pricing starts at $39, which includes a free year of registered agent services.
They also have highly trained customer service operators who assisted us through each stage of the formation process.
Partnering with Northwest Registered Agent for your Indiana LLC formation gives you the perks of contacting them anytime if you have any questions or require assistance.
Service Features:
Base Formation Package ($39):

LLC formation process paperwork, such as name searches, registration, and filing of all legal documents. Plus, 1-year free registered agent.

Deluxe Package ($179):

Base formation package features plus access to an Employer Identification Number (EIN).

Northwest Registered Agent Services ($125):

Includes a free year of Indiana Northwest registered agent service, then renews annually for $125.
Pros
No hidden package fees
They focus on data protection
Solid 20 years of LLC formation
Includes one year of Indiana registered agent services
Sign Up To Northwest Registered Agent
3 - IncFile
IncFile charges zero fees on their Indiana LLC formation services, so you only have to pay the state fees and other minor charges like address and certification fees.
Additionally, IncFile's customer service department provides fast response times. The company has over 10,000 customer reviews from satisfied customers, with almost all five-star ratings.
So, if you only need your formation documents filed at an affordable price, IncFile is the way to go.
Service Features:
Free Silver Package ($0):

Indiana business formation services, lifetime company compliance alerts, and 1-year free registered agent service for your Indiana business.

Incfile Gold ($19):

Free Silver Package features plus preparation of the operating agreement, EIN registration, and banking resolution.

Platinum Package: ($344)

IncFile Gold features plus free business website and domain name, priority expedited filing, and business contract templates.

Own Registered Agent Services ($199):

Includes a free year of a registered agent in Indiana. You can then renew annually for $119.
Pros
Has formed over 800,000 LLCs
Prompt customer support team
Includes one year of free registered agent services
Pocket-friendly packages
Cons
Has a few upsells and third-party offers
Sign Up To IncFile
4 - Rocket Lawyer
Rocket Lawyer's competence in LLC forms is lauded because it has assisted over 25 million firms since 2008. One of their primary selling points is their speedy LLC creation process, as well as their attorneys' access to legal assistance.
Their one-time access fee is slightly more than that of some other providers, but their monthly access fee for their whole catalog is equivalent to that of all other LLC services in Indiana.
Rocket Lawyer's business formation service is distinguished by its customer support which handles legal paperwork exceptionally well.
In our experience, their website interface was also user-friendly and simple to explore.
Service Features:
Base Package ($39):

This package includes the formation of an LLC as well as the filing of the essential legal paperwork for your Rhode Island business company.

Commercial Registered Agent Service ($125)

: Rocket Lawyer will act as your registered agent and will manage your compliance.
Pros
Large client base
Outstanding customer service
Free package trial
Cons
Expensive packages
Requires credit card information upon signing
Sign Up To Rocket Lawyer
5 - LegalZoom
LegalZoom provides every legal service you might need. Since its founding in 2011, they have assisted over 4 million people and businesses, ranging from business formation service and operations to intellectual property.
Although LegalZoom appears to be an expensive option compared to some other LLC services on this list, it could be worth the investment.
Their entry-level plan is affordable, but it lacks the feature set of ZenBusiness and IncFile. Nonetheless, they aren't the most recognizable name in the LLC creation service sector for no reason.
Service Features:
Basic Economy Package ($79):

Offer basic online business formation services, LLC filing, plus business name search.

Express Gold Package ($349):

Includes operating agreement, official document seals, certificates, and VIP processing.

Premium Registered Agent Service ($159):

Legal Zoom will act as your Indiana registered agent. This service renews annually for $249.
Pros
Established brand in LLC formation services
Extended customer support hours
Extensive legal services for your LLC
Cons
LLC formation packages don't include many features
Many upsell to high-priced add-on services
Sign Up To LegalZoom
Advantages of Creating an LLC in Indiana
The advantages of establishing an LLC in Indiana include the following [1]:
1. Personal Assets Protection
Forming an LLC in Indiana will keep you protected from personal creditors.
They cannot pursue an LLC member's personal assets, such as their home, vehicle, or bank accounts. The same goes when you form multiple LLCs.
2. Flexibility in Taxation
If you form an LLC in Indiana, you have the edge over forming a corporation, especially when it comes to taxes.
LLCs benefit from pass-through taxation, which means your taxes are passed through the business and are paid directly to you as personal income taxes [2].
3. Less Complex Formation and Operation
An Indiana LLC formation only requires the filing of articles of organization with the Indiana Secretary of State (SOS).
Furthermore, unlike a corporation, an LLC is not required to have annual meetings or keep detailed minutes.
Indiana LLC Formation Process
Follow these five easy steps to start an LLC in Indiana:
Step 1: Name Your Indiana LLC
Step 2: Appoint a Registered Agent
Step 3: File your Indiana Articles of Organization
Step 4: Create an Indiana LLC Operating Agreement
Step 5: Get an Employer Identification Number (EIN)
Our Selection Process
1. Service Features
In terms of service features, it is critical to pick a service provider that provides more features at a lower cost. After purchasing various plans from the top 15 LLC services in Indiana, we found out that the ones in our list are the most feature-rich ones.
2. Price
We tried numerous pricing strategies when evaluating service providers in Indiana to determine which bundle provides the best value.
After signing up for numerous packages, we ranked the ones we considered were the most cost-effective while still providing the essential features that business owners need to start their LLC businesses.
3. Customer Support
Because the LLC formation process is challenging and has different stages, you need professional assistance to walk you through each step. We contacted their helpdesks via chat, phone, and email before ranking these best Indiana LLC creation services.
We classified each service based on the promptness, professionalism, and feedback provided by the customer care personnel.
4. Turnaround
To verify that we evaluated the Indiana services appropriately, we placed multiple document orders with the top LLC service providers in Indiana at the same time.
We then waited patiently to observe how soon each service provider delivered and scored them from fastest to slowest. We emphasized LLC services with response times of 1-7 business days and same-day expedited shipping within Indiana.
FAQs
How Long Does It Take To Form My LLC in Indiana?
It takes one business day to form your LLC in Indiana online and up to two weeks if filed by mail.
How Much Does It Cost To Create an Indiana LLC?
It costs $95 to create an Indiana LLC online and $100 if done by mail. These fees cover the Articles of Organization.
Do I Need to File a Business Entity Report for My LLC in Indiana?
Yes, you need to file a Business Entity Report for your LLC in Indiana as per the secretary of state.
What Is the Best Indiana LLC Formation Service for You?
Although every service on our list offers exceptionally good features and outstanding efficacy, ZenBusiness proved to be the finest alternative for a well-rounded, low-cost LLC creation service.
It is the right firm if you want excellent customer service as well as the best service value.
As the top business formation service in Indiana, ZenBusiness provides low-cost LLC formation services with one of the industry's fastest response times.
Because of their short application procedure and excellent customer service team, you'll have the resources to launch your business and be operational in no time.
Our #1 Recommendation
Pros
Features cost-effective LLC formation packages
Many packages to choose from
Faster LLC formation
Outstanding customer feedback online
Smooth compliance
Get the BEST PRICE until the end of February