LegalZoom is a website offering legal and LLC formation services to individuals and businesses.
One of the services they offer is LLC formation assistance. There are many advantages to forming an LLC, but it's essential to understand the costs associated with doing so.
As a business consultant with over a decade of practice, I gained profound expertise on the formation of LLCs and everything that is involved in the particular business entity.
After availing of assistance from LegalZoom and collaborating with our panel of expert advisors, I'll provide you with a comprehensive review on its features, services offered and the benefits of employing the online legal service company.
What is LegalZoom?
LegalZoom is an online legal service company that facilitates the collaboration of business owners with legal experts and consultants.
As a businessman myself, I have proven that LegalZoom is a reliable and trusted platform when it comes to protecting your business with the help from experienced attorneys – from LLC formation, legal matters and compliance.
Customers who require assistance with business formation or estate planning use the portal, but it also helps with marriage and divorce, real estate, and intellectual property.
LegalZoom has an A rating from the Better Business Bureau (BBB), and customers have given it a 4.41 out of 5-star rating on the site. Trustpilot has given LegalZoom an "Excellent" rating, with over 1,000 consumers giving it a 4.6 out of 5-star rating.
LegalZoom LLC Pricing & Packages
Like most other LLC formation services, the LegalZoom LLC packages provide three tiers of service: Economy, Standard, and Express Gold. Aside from LLC formation services, LegalZoom offers a selection of premium and add-on business and online legal services that entrepreneurs may find valuable.
1. Basic LLC Formation ($0 + State Filing Fee)
The Basic plan is the most popular LegalZoom LLC product. This package covers everything you'll need for business formation and registering a limited liability company in your state.
The following is included in this package:
Articles of organization

Name check

Business filing service

Digital welcome packet

Support through Email & chat

Customizable website powered by Wix
This bundle is designed for clients who only require the bare minimum of LLC services, such as business formation filing.
If you are in a hurry to start your business, this bundle may not be for you, as it may take more than 30 days to receive all the paperwork from the state.
2. Pro LLC Formation ($249 + State Filing Fee)
This legal services plan contains all of the features of the basic package plus the following:
Operating Agreement

Federal Tax ID Number (EIN)

Business licenses & permits guide

Financial account authorization letter

A personalized consultation with a licensed NEXT insurance agent

Tax consultation with a small business specialist

Support through Email, chat, & phone
You can create membership certificates for your LLC at home using many templates that are available online.
If you need a business seal or other stationery supplies, various websites provide this service at a lower cost.
3. Premium LLC Formation ($299 + State Filing Fee)
The Premium Package includes all the features above plus the following:
3 months subscription included for Attorney Guidance
Unlimited 30-minute attorney consultations about new and unique legal topics or issues
Attorney review of your legal contracts & documents
One entity amendment with rush service included for 90 days
3 months subscription to a full library of customizable forms and one copyright registration per month
Additional Features

No matter which one of the Legal Zoom LLC formation packages you choose, you can always add one or more extra legal services.
What I've experienced is that the company provides services depending on your legal needs. After creating an account, I gained access to compliance services offered by LegalZoom. A preview of my account will allow you to view the general platform, as well as other available offers.
1. LLC Operating Agreements for $99
LegalZoom will create an LLC Operating Agreement for you for $99. They ask you a few questions about your company and then generate an Operating Agreement.
If you wish to save $99, you have the option of finding a template online. Remember that what kind of operating agreement you need depends on your business and its functions.
Not every template is suitable for every business, so be careful when choosing a template.
2. LLC Operating Agreement + EIN bundle for $159
For $159, LegalZoom will prepare an LLC Operating Agreement and obtain an EIN for your company.
This business formation bundle is convenient if you are very busy and don't have time to fill out a template and send an EIN request to the IRS. However, both of these things are easy to get free of charge.
You may complete your LLC Operating Agreement at home by downloading a template.
You can also request a free Employer Identification Number (EIN) from the IRS online.
3. LLC Operating Agreement + EIN + business licenses bundle for $199
LegalZoom will prepare an LLC Operating Agreement, an EIN for your LLC, and business licenses for $199.
You can create your own free LLC Operating Agreement. You can also apply for a free EIN. LegalZoom contracts with a third-party law firm to determine whether your company requires a license to operate.
Then they provide a report that tells you what applications (if any) you need to file, but they don't assist you in completing them or cover any filing fees.
4. Registered Agent Services $299 per year
LegalZoom will be your LLC Registered Agent for $299 per year.
LegalZoom's registered agent services are available early in the registration process. LegalZoom charges $299 annually, whereas many LLC formation businesses offer this free of charge for the first year.
5. Annual Report for $55 annually
LegalZoom will file your LLC Annual Report for $55 plus state filing fees per year. Annual Reports are typically delivered to you by the state.
They are simple to complete — you have to verify your LLC's details (company address and registered agent information), pay the charge, and you're done. So this is another charge that you can avoid.
6. Compliance Calendar $69 per year
LegalZoom sets up a Compliance Calendar for your LLC for $69 per year.
According to LegalZoom, their calendar contains information and deadlines for your business. However, LLCs don't have many deadlines to adhere to.
The LLC Annual Report and your federal, state, and local taxes are the sole deadlines for an LLC. It's silly to pay $69 for a calendar that keeps track of only three or four dates.
7. Minutes Manager $99 per year
LegalZoom's Minutes Manager product, which includes templates and processes for holding business meetings, costs $99 per year.
Corporate management involves formal meetings. However, because LLCs are not corporations, the law does not require you to keep minutes of meetings.
An LLC's meetings, such as a group video chat or an email chain, can be fundamental and informal. Meeting minutes aren't required to be kept in any particular format.
You should document all changes in control or structure, and if you are thorough, you can accomplish it in a simple document.
8. Legal Forms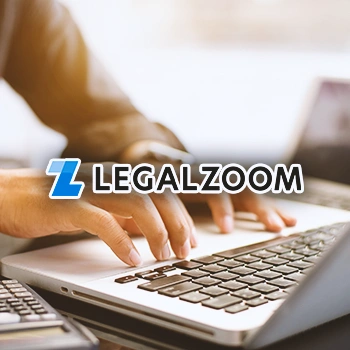 LegalZoom's library of legal forms is one of their most popular additional LLC service options. LegalZoom will ask you questions to auto-complete the form once you've selected a document.
Then you can pay for a single document (typically $59) or a monthly subscription that allows you to generate and download several papers as needed. LegalZoom does not sell blank forms or templates.
You fill out the questionnaire, pay the costs, and they create a document with all of your information already filled in.
The files are always in PDF format; they do not offer an editable format. You will have to fill out the questionnaire and pay the fee again if you require the document later with the changed information.
9. LegalZoom Lifetime Customer Support
LegalZoom's LLC registration packages include lifetime customer support service available seven days a week via online chat or phone.
The LegalZoom representatives we spoke with online and over the phone, on the other hand, had to ask for information about our company before they could answer our inquiries.
And they were more concerned with getting us to fill out the LLC creation questionnaire (and persuading us to buy a product) than answering our questions.
Pros
LegalZoom is an established brand that has helped over one million customers with LLC formation
They offer comprehensive packages for LLC formation and maintenance
They have excellent business formation customer support
If you are not satisfied with the business formation service, there is a 100% money-back guarantee
Cons
LegalZoom LLC costs more than other business creation options
The registered agent services are not free (unlike many other providers)
LegalZoom Shortfalls
Upselling is one of the most common complaints about businesses like LegalZoom. Many LegalZoom reviews mention how many upsells there are and how expensive the products and services are.
LegalZoom allows users to sign up for extra services in addition to those included in the Economy, Standard, or Express Gold packages. You'd spend roughly $1,500 if you signed up for every upsell product LegalZoom offers.
LegalZoom Reviews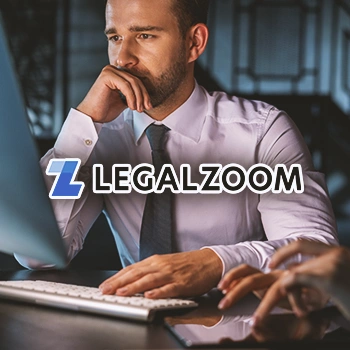 Despite its 19 years of experience, LegalZoom has a mixed reputation for legal services. However, nearly two million business clients have put their faith in them to get the job done so far.
LegalZoom has garnered a rating of 4.6 out of 5 stars on TrustPilot. They also have an A+ rating from the Better Business Bureau and a 3.92/5 customer rating--a testament to their excellent customer service.
As shown in the screenshot from TrustPilot, the company receives positive feedback from clients.
Aside from their A+ rating, the BBB has received 287 complaints against them. Several complaints claim that LegalZoom charged consumers for services they didn't know about and had trouble canceling them.
Other customers have complained about hidden costs and memberships they didn't sign up for. Before submitting your payment information, always read the fine print and be sure you understand what you agree to.
LegalZoom Alternatives
Several other business formation services may better suit your needs if you're not set on using LegalZoom for your LLC formation. Here are some popular alternatives to LegalZoom:
We recommend Rocket Lawyer if you're a business owner searching for more extensive, high-quality online legal services beyond company creation.
Take your time to compare each online legal service company's features and pricing to find the best fit for your business. And remember, you can always form an LLC for free if you're willing to do the legwork without a registered agent.
FAQs
Is LegalZoom a Good Online Legal Service for Small Businesses?
Yes, LegalZoom is a good online legal service for small businesses. They've made a name for themselves in business formation services through their registered agent personnel. There are, however, a plethora of other more cost-effective and high-quality alternatives.
How Much Does LegalZoom Cost?
LegalZoom costs $79 (plus state costs) for the service of LLC formation. Depending on your chosen LLC bundle, you could spend up to $400 or more.
What Is the Total Compliance Package?
The Total Compliance package includes three LegalZoom services. You get the Annual Report, Minutes Manager, and Compliance Calendar services from LegalZoom.
What are the Legal Protect Plan and the Business Advisory Plan?
The Legal Protect Plan offers 30-minute consultations with an attorney and legal documents from LegalZoom's library, including HR policies and forms. The Business Advisory Plan includes Tax advice, attorney assistance, and access to legal paperwork.
Can I Edit My LegalZoom Document?
Yes, you can edit your LegalZoom document, but you must create and pay for a completely new document. It's important to note that you can't update a LegalZoom document by editing the original. Updating your document by striking out clauses or writing changes is unacceptable.
Is it Easy to Cancel LegalZoom?
Yes, it is easy to cancel LegalZoom, whether it's the Legal Protect or Business Advisory Plan. If you want to deactivate your LegalZoom account, email [email protected]. Keep track of any confirmations you receive regarding your cancellation as a member.
When Is the Best Time to Contact LegalZoom Customer Support?
The best time to contact LegalZoom customer support is during their working hours. They are available 12-14 hours a day, seven days a week.
LegalZoom for an LLC Costs & Fees: A Final Word
LegalZoom registered agent services has been in the business of helping people become entrepreneurs for many years. They have three packages to choose from, depending on what you need. LegalZoom LLC packages are Economy, Standard, and Gold Express.
You can get legal help to determine which package is best for you, and they will guide you through becoming an LLC.
LegalZoom is an established company with a lot of experience and knowledge in LLC formation, so you can be sure that you're getting good ongoing legal advice.