If you're looking for the best formation service to start your business, BetterLegal is a great option. In addition to LLC formation services, they also offer legal advice and have helped hundreds of thousands of businesses to incorporate.
Since I've personally employed their service, I'll provide a comprehensive review about the company, which covers the packages, costs, benefits and a comparison with its top competitors. The evaluation will help you determine BetterLegal's efficiency and reliability.
What Is BetterLegal?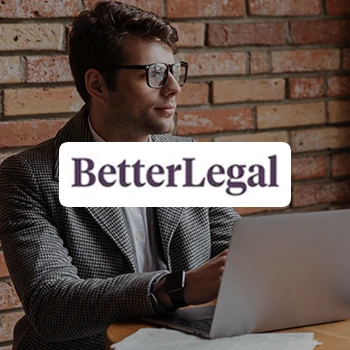 BetterLegal is a business formation service that helps customers form an LLC or corporation. It was founded in 2016 and promises transparency and fast filing. The company is small but has helped over 750,000 companies since they were in business.
They offer all the necessities to form your LLC, including registration, tax registration, accounting, an operating agreement, and more. They provide step-by-step business formation services with legal advice.
BetterLegal has gained popularity over time and even competes with ZenBusiness.
Since I've utilized several online formation services, I can agree that BetterLegal offers the same features and benefits at a more affordable price than LegalZoom.
Our #1 Recommendation
BetterLegal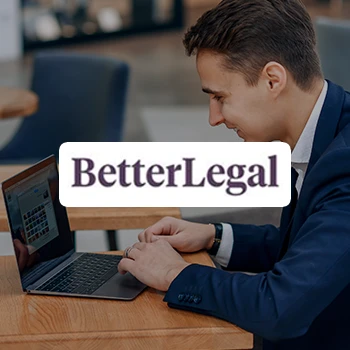 Service Features And Prices
After navigating their platform, I learned that BetterLegal offers one business formation package. The screenshot below is
LLC Formation package ($299 plus the state filing fee):

This flat fee includes an Employer Identification Number (EIN), an operating agreement, a banking resolution to form a business bank account, a free website, a business tax analysis, filing of a Certificate of Formation, amendment or document search, and compliance services like filing annual reports.
Additional Services
BetterLegal offers additional services, including:
Registered agent services for $10 a month or $90 per year
State compliance services for $10 per month or $90 per year
Business permit and license search for $12
Corporation formation services at $299 plus state fee.
In the screenshot below, you can see all supplementary services you can avail of in their platform.

Benefits
Since I've worked with multiple online formation services, I can personally attest to the benefits offered by BetterLegal. Here are the advantages of employing the company:
1. Customer Support
BetterLegal features one of the most impeccable customer service. After numerous interaction with their client support, I was surprised by their courteous and prompt response. You can contact them by email, via live chat or through their customer service line.
We found that their team was easily contacted within minutes for every method, and each representative was knowledgeable.
2. Streamlined Process
If you use BetterLegal for every aspect of forming your business, you can save some serious money. They provide business owners with state compliance services, HR platform services, legal advice, and more.
The cost of using BetterLegal is less than hiring a lawyer who charges by the hour. BetterLegal allows you to connect legal aid with LLC business formation services to streamline the process of building your business.
In our experience, their process is easy and quick to get through, with the added benefit of legal or tax advice that other companies don't offer.
3. Turnaround Time
BetterLegal is transparent with its turnaround times. They claim to offer same-day filing for any business documents, including your Articles of Organization, which will be sent to the state the same day you file.
They also provide a two-business-day turnaround for document delivery. They do everything they can to move the process along as quickly as they can.
In our experience and backed up by many other reviews, their turnaround times are generally accurate.
4. Easy To Use
BetterLegal is simple to use. Their software is simple to form your business and get the needed forms.
Based on my experience, I found the tutorials easily accessible and helpful. They offer guidelines on how to create an operating agreement and other pertinent documents for your business entity.
BetterLegal offers an affordable plan that you can also pay for monthly. Unlike other LLC services, there are no hidden fees later in the process.
When we formed our LLC, there were no upsells or surprise fees.
6. Secure Website
Since I had used the platform to help my clients with business formation, I learned that BetterLegal employs 256-bit encryption in their website that offers top-tier data protection from malicious businesses or hackers.
7. Positive Reviews
BetterLegal has many positive reviews that appreciate the process and the website's turnaround time, prices, and clarity.
As I've personally utilized several formation services, I can vouch for BetterLegal's reliability and efficiency. The company received a 4.8 out of 5-star rating on Trustpilot and a 4.88 and A+ rating with Better Business Bureau.
8. Business Templates
BetterLegal has over 100 business templates you can use. Depending on your business's filing services or legal needs, they are also customizable.
You can also build templates and share them with other BetterLegal customers.
We found that these templates are invaluable to forming a business.
Downsides
The only downside to BetterLegal is that they don't offer a money-back guarantee or a refund.
However, the fact that you can pay for the service monthly and cancel anytime makes this business stand above other services.
Who Should Hire BetterLegal?
Anyone looking for a fast and reliable LLC service provider to handle every aspect of their LLC formation should hire BetterLegal.
BetterLegal can also offer legal or tax advice in addition to an LLC or corporation.
Other User Testimonials
 "I'd been putting off forming an LLC for months because I was afraid. I thought the process would be intimidating and extensive. Forming an LLC through BetterLegal was unbelievably simple. In under 15 mins, I had an LLC being processed and realized it was super easy to set up. I recommend BetterLegal for forming your first or next LLC!"
- KLF, Trustpilot
"After looking at 3 or 4 different companies to build my LLC, I decided on BetterLegal based on reviews, price, and what was included in the price. They weren't the most expensive service, but they were not the lowest cost either. The process online was quick and straightforward. Within probably two or so hrs, I got a notification that it was already submitted to the state. The next morning, less than 24 hrs. later, I had my LLC and paperwork. Very pleased."
- Todd, Trustpilot
"They have a clear and easy process to incorporate my business, and I received the documents for my LLC application in less than two days. There weren't unnecessary upsells and the price is way lower than some of the so-called big names doing the same thing that takes a couple of weeks or over a month to deliver. I'm very pleased that I chose BetterLegal to register my LLC. It could not be easier than that."
- Rozana, Trustpilot
"I started another LLC with LegalZoom a month before I submitted one with BetterLegal. Legal zoom has yet to even submit my paperwork to the state as far as I know because they never update you, and their website/dashboard is useless. With better legal, the whole process was complete, and I had all my paperwork and business fully formed in eight (8) business days! I'm completely satisfied with Better Legal. It worked exactly as I suspected it should. Thank you, Better Legal."
- Alvin, Trustpilot
Comparison To Other Services
Here's how BetterLegal compares to some of the leading names in the industry.
1. ZenBusiness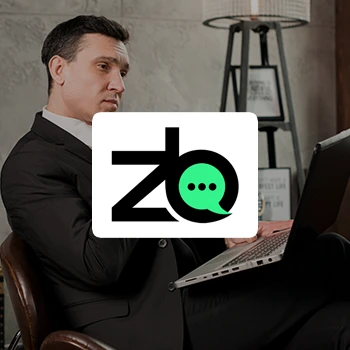 Both ZenBusiness and BetterLegal offer LLC formation services within the business formation industry. They provide similar services, but where ZenBusiness excels is the cost.
ZenBusiness's services start at $0; however, their packages don't include legal services that BetterLegal includes.
A BetterLegal LLC includes the same services as ZenBusiness, such as expedited filing, expert filing, support, annual report filing and worry-free compliance that is free for first year, and educational resources.
2. Northwest Registered Agent
Northwest and BetterLegal have a lot of aspects in common, including offering security to their customers, a quick turnaround time, no hidden fees, and more.
However, there are some significant differences between these two services.
BetterLegal's website is simple to use and quick for LLC formation, while Northwest's onboarding can be overwhelming. Northwest also charges to file annual reports, while BetterLegal doesn't. You must also pay extra for an EIN, free with BetterLegal LLC.
One thing that Northwest has that BetterLegal doesn't is registered agent service included.
BetterLegal makes up for this by providing additional services that other LLC services don't, such as legal advice, free resources, free compliance filing, a leading virtual tax service, and more.
3. IncFile
Incfile is known for offering the lowest cost LLC Formation among LLC service providers.
BetterLegal is more expensive than Incfile but offers other services that Incfile doesn't.
BetterLegal offers a banking resolution, a free website setup, an operating agreement, and an EIN. They also offer a quicker turnaround time than Incfile.
FAQs
Is BetterLegal A Legitimate Business?
Yes, BetterLegal is a legitimate business. They have been operating since 2016 and have over 750,000 companies using their software. They also have an A+ rating on The Better Business Bureau and an excellent review average on Trustpilot.
BetterLegal Vs LegalZoom, Which Is Better?
BetterLegal is a better overall service than LegalZoom. BetterLegal includes an EIN in their fee, which LegalZoom charges extra for. BetterLegal also has a faster turnaround time, gives you free compliance reminders, and more. Legal Zoom offers a la carte legal services rather than specifically business formation services.
Does BetterLegal Help With Filing Taxes?
While BetterLegal doesn't help you with filing your taxes directly, they can help with tax planning, S corp tax election, C corporation tax election, and an EIN for your business taxes [1].
Is BetterLegal A Good Way To Start An LLC?
BetterLegal is a great way to start an LLC. They have quick turnaround times, services included in their packages that other services charge for, and the addition of legal advice, tax analysis, and more than other LLC services don't offer.
How Long Does BetterLegal Take To Process Your LLC?
BetterLegal takes up to three days to process your LLC. They send your formation documents to the state within one business day and take about two business days to ship your formation documents to you. The time that the state takes to process your application varies based on the state.
What Is Cheaper, BetterLegal Or LegalZoom?
BetterLegal is overall cheaper than LegalZoom and includes more features than Legal Zoom. BetterLegal also doesn't have as many upsells as LegalZoom.
What Is BetterLegal's Refund Policy?
BetterLegal doesn't have a refund policy, and all sales are final. However, the service can be canceled anytime, and they even offer a monthly payment plan, unlike other services.
Is BetterLegal Worth It?
Considering Better Legal's great reputation and the fact that they have helped form over 750,000 businesses makes them a great option to form your business.
Better Legal can offer you legal and tax advice that other formation services can't.
However, if you don't require legal help or legal documents, ZenBusiness can offer you lower prices for LLC formation.
ZenBusiness's formation services start at $0 and include excellent customer service, fast formation, simple expenses, deduction tracking, and more.
Looking for more in-depth information about this organization? Don't miss our detailed review of ZenBusiness.
We Recommend This Instead
ZenBusiness
Pros
They offer various formation packages to choose from
The prices of each package are reasonable
They provide a worry-free compliance
They make business formation as quickly as possible
Has a lot of positive customer feedback
Get the BEST PRICE until the end of October
Cons
Non-profit business formation is unavailable