Although starting a business is exciting, there are challenges to overcome. As a business owner, you must submit LLC formation paperwork to the State of Iowa to get things going.
With all the paperwork needed to start your business, you will probably consider hiring an Iowa registered agent service to accept and process all legal documents to keep your Iowa LLC in compliance with the state requirements.
Hiring a registered agent in Iowa is crucial, so to help you find the right one for your business, we've compiled a list of the best registered agent services in Iowa.
Editor's Choice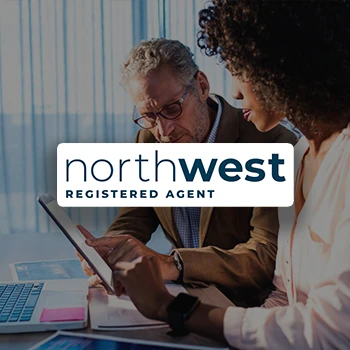 Northwest
Click To Signup
#2nd Best Choice
ZenBusiness
Click To Signup
#3rd Best Choice
Incfile
Click To Signup
Top 4 Registered Agents in Iowa (January 2023)
1 - Northwest Registered Agent Service (Editor's Choice)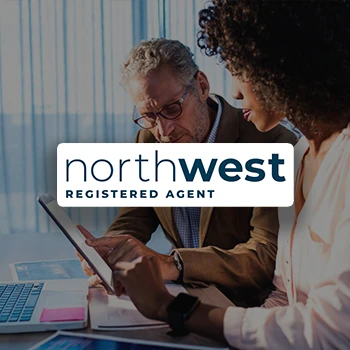 Northwest Registered Agent Service has mastered the essential duties of being a registered agent.
You can use their Iowa registered office address to keep your identity and address private and rely on them to protect your personal information.
They serve as your registered agents and handle the delivery of court summonses, other legal papers, and correspondence with the Iowa Secretary of State.
Northwest Registered Agent service takes this duty seriously. They will promptly forward your mail in addition to scanning and uploading it to your online account to make sure nothing is missed.
Service Features:
 Registered Agent Service: ($125/year):  Basic package that costs $125 for their registered agent services in Iowa.This package includes Privacy by Default®, Local Corporate Guides®, Free Mail Forwarding/Scanning, and Same-Day Local Document Scanning.
LLC Formation ($39 + state fee): If you are looking to open an LLC in Iowa, Northwest offers a year of free registered agent service if you get their LLC formation package, which has a $39 price tag. The $125 annual rate will start in your 2nd year.
Pros
Protecting your privacy
Excellent customer-based
Experience of 20 years
Extremely clear fees
Free one-year registered agent services as part of their formation package
Cons
Not the most cheap choice
Click To Signup
2 - ZenBusiness
ZenBusiness is another excellent service option that you can consider for your Iowa LLC. They are known to give excellent customer support and software access that will allow you to keep track of and update your company's annual reports.
Service Features:
Registered Agent Service Package ($99): They also offer a Complete Coverage Upgrade for an additional $50 per state if you want to enjoy their "Worry-Free Compliance" guarantee. This upgrade includes an annual filing report notification and two free changes to your filings per year (state fee may apply), etc.
LLC formation ($39 + state fee): They provide a free registered agent for the first year if you avail of their LLC formation for $39 plus the $50 Iowa filing fee.
Pros
Pricing is straightforward and affordable
Chat customer support hours are extended.
Have given positive feedback from clients
Refund within 60 days if not satisfied
Cons
Lack of brand recognition
Click To Signup
3 - Incfile
IncFile is a national registered agent that provides essential yet dependable services in Iowa.
With packages starting at just $119 per year, they are among the most well-known LLC and agent services.
In addition, if you haven't created a business yet and would need a free Iowa registered agent service provider during the process, they provide an outstanding free LLC formation service.
Registered Agent Service ($119/year):  Includes registered agent service and LLC formation. You will also get to maximize the other benefits with the package, including a convenient registered agent dashboard and email and SMS update notifications.
LLC Formation ($0 + state fee): The Iowa LLC formation with Incfile is free of charge. You will not own anything except the $50 Iowa filing fee for your first year with them.
Pros
Highly-functional online dashboard.
All formation packages include the service of a registered agent
Orders are quick and efficient
No hidden costs
Cons
Support options are limited
Click To Signup
4 - Rocket Lawyer
Rocket Lawyer is renowned for offering company owners and entrepreneurs trustworthy legal advice and assistance. They provide legal services to more than 800,000 companies.
They're perfect for business owners who anticipate needing legal help. Their Iowa registered agent services are available as part of its "Business Bundle" plan.
Service Features:
Registered Agent Services ($149.99/year for non-members): Rocket Lawyer charges non-members an annual fee of $149.99 for their Iowa registered agent services and offers a 25% discount to their premium members.
Business Bundle Plan (starts at $0 + state fee): which includes free registered agent services for the first year.
Pros
Excellent customer support
Provides a wide range of legal documents and services
Provides expert legal assistance
Offers up to a 25% discount for premium members
Cons
Quite expensive when compared with other competitors
Limited service features
Requires a credit card to avail of the free trial
Click To Signup
What Are the Benefits of Working with an Iowa Registered Agent?
A registered agent serves as the primary point of contact for your business with the state of Iowa by receiving and delivering official correspondence.
While acting as your registered agent is an option, there are numerous benefits to using an Iowa registered agent service [1]:
1. Ensures Compliance
They will assist you in ensuring that your business always adheres to state regulations.
2. Gives You Peace of Mind
A registered professional agent is competent to accept paperwork and operate as your company's point of contact. Knowing that experts handle all official paperwork can give you peace of mind.
3. Availability
Some business owners work usual business hours, while others work irregular hours. Most of them must travel frequently or have ongoing obligations that prevent them from coming into the office.
It is practical for busy business owners to use an Iowa registered agent service because it is accessible throughout standard business hours.
4. Maintains Privacy
Iowa registered agents receive confidential documents. For added protection, a registered agent is ideal. When documents arrive, the owner is notified immediately.
You can set up your registered agent for your Iowa business entity without worrying about disclosing your home address to the public.
They will give the actual street location, meaning that all paperwork, including those if your business entity is sued, will be served at the registered office address [2].
How Much Does a Registered Agent Service Cost in Iowa?
Many business owners are curious about the cost of a professional registered agent service in Iowa. Some companies offer registered agent services for $35 a year.
These businesses will accept your documents and let you know when they come in.
But if you need more advanced services for your Iowa LLC, like mail forwarding, online accounts, and annual report reminders, it usually costs around $99 to $349.
What Are the Requirements for an Iowa Registered Agent?
Under the Iowa State Code § 489.113 and Iowa State Code § 490.501, a registered agent must:
Iowa registered agents must have a registered physical address in the state.
Be able to accept documents.
The company that acts as a registered agent must be based in Iowa.
Our Selection Process
Throughout our selection process, we prioritized companies that can give you the highest satisfaction and best service possible. With the help of our legal advisors and licensed attorneys, we compared and scored every service using these strict and specific criteria.
1. Price
We analyzed each Registered agent service's overall pricing model and promotions and compared each to other services available in Iowa. Our goal is to give our clients the best possible value for their money.
2. Expertise
We have scored companies with extensive experience handling registered agent services. We are dedicated to providing high-quality registered agent services with a good track record and broad knowledge in all areas.
3. Customer Support
We also go through the process of testing each service with the level of customer support. Our goal here is to give credit to all registered agent service providers who can answer your questions and solve your problems.
4. Turnaround Time
Finally, we reviewed the entire process of ordering each registered agent service and noted the fastest turnaround time they have provided. We want to ensure they have met our strict criteria to give you the best recommendation.
FAQs
What is an Iowa Registered Agent?
Iowa Registered Agent is any organization or person residing in Iowa who consents to accept official state correspondence, service of process, and annual charter renewal notice on behalf of business entities registered in the state.
Who Can Become a Registered Agent Service in Iowa?
Anyone can become a registered agent service in Iowa as long as they reside in the state and are accessible at the address they have listed during regular business hours on weekdays. However, we advise that all corporations, registered organizations, and limited liability companies employ a registered agent service.
Do I Need a Registered Agent for My LLC in Iowa?
Yes. You need to have a registered agent if you have an LLC. Iowa states require that all LLCs and Iowa companies list a registered agent on their documents.
Can I Change My Registered Agent for My LLC in Iowa?
Yes, you can change your registered agent for your LLC by submitting a Change of Registered Agent form to the secretary of state whenever a change is needed. In contrast to many conditions, Iowa does not impose a filing fee to make this change.
Do I Need to Hire a Registered Agent Before Forming My Business in Iowa?
Yes, you need to hire a registered agent before forming your business entity with the Secretary of State, you must appoint a registered agent. You cannot establish an LLC or corporation in the state without a registered agent.
Is It Possible for Me to Be My Own Registered Agent in Iowa?
Yes, you can be your own registered agent for your Iowa LLC. You can designate yourself as your own registered agent for your business in Iowa, which means that you will be responsible for accepting all legal correspondence on behalf of your business.
How Can I Resign as a Registered Agent in Iowa?
You can resign as an Iowa registered agent by filing a Statement of Resignation of Registered Agent with the Business Services Division of the Iowa Secretary of State.
BEST Registered Agent in Iowa is...
The role of an Iowa registered agent is essential to your business's compliance and legal standing. We believe the best choice for your business in Iowa is Northwest registered agent.
Northwest Registered Agent service can offer everything you need to start and maintain a business as an entrepreneur. Twenty years of experience, as well as positive user feedback, confirm this.
They will manage all the documents, forward emails, and store all data with high privacy protection. You will also be reminded of all payment deadlines, and you can rely on their exceptional customer service to solve all the obstacles you meet.
Our #1 Recommendation
Northwest Registered Agent Service
Click To Signup
Pros
Protecting your privacy
Excellent customer-based
Experience of 20 years
Extremely clear fees
Free one-year registered agent services as part of their formation package
Get the BEST PRICE until the end of January
Cons
Not the most cheap choice