7 Best Registered Agent Services in Alaska to Try in 2023
Starting a business in Alaska means designating a registered agent. With so many options available, it's crucial to find the right fit for your business.
Together with our certified legal team, we've worked with various LLCs and registered agent services in Alaska, keeping up with industry trends to serve clients better.
We have researched and tested top registered agent companies in Alaska and stacked them according to important service features like pricing, document turnaround, and customer service.
Editor's Choice
Rated by more than 1000+ customers
Northwest
User Rating
2000+ Reviews
Click To Signup
79% of visitors chose this
#2nd Best Choice
Rated by more than 2000+ customers
ZenBusiness
User Rating
2000+ Reviews
Click To Signup
#3rd Best Choice
Rated by more than 1000+ customers
IncFile
User Rating
2000+ Reviews
Click To Signup
7 Best Registered Agent Services in Alaska (December 2023)
1 - Northwest Registered Agent
(Best Overall)
Would you recommend Northwest Registered Agent (Best Overall)?
Having used Northwest Registered Agent for one of our ventures, we can vouch for their longevity and expertise. They've been a reliable online LLC service provider for over two decades.
We found Northwest Registered Agent's website incredibly simple and straightforward to buy packages, upgrade, cancel, or access other LLC-related information.
Our team also liked the Northwest Registered Agent's free email scanning and forwarding services, which took care of all official emails for our company and safeguarded our data.
Northwest Registered Agent ranks top because they offer a wide range of services, including document filing, annual reports, EIN acquisition, and much more.
Service Features:
Registered Agent Services ($125): You will be free from the first year of the registered agent service fee if you hire Northwest to form your LLC. It includes free mail forwarding, expert corporate guides, and privacy by default.
Basic Plan ($39 + $250 State Fee): Includes articles of organization, an operating agreement, one-year free registered agent service, and standard & expedited processing speeds available. It can be used to form LLCs, corporations, and nonprofits.
Full Service LLC Formation Plan ($225 + $250 State Fees): Same business day filing, a full year of registered agent service, free limited mail forwarding, an operating agreement, and a client account loaded with free forms and tools.
Pros
Privacy by the default method
Excellent customer service
They have 2 decades of expertise
Clear pricing structures
Free registered/statutory agent services
Sign Up To Northwest Registered Agent
2 - ZenBusiness
(Best Essentials)
Would you recommend ZenBusiness (Best Essentials)?
ZenBusiness caught our attention when we were on a tight budget starting our first business. They're top-rated in Alaska, offering affordable LLC formation packages that were a lifesaver for us.
They stood out to us at first, mainly because they offer 24/7 access to their offices via phone or email. Anytime we had issues and contacted their support, the team was eager to help.
If you're tight on money, we recommend choosing the ZenBusiness starter plan, with which you'll receive your operating agreement draft among other perks.
We also appreciate that all ZenBusiness programs include free accounting advice.
Another great feature we love about ZenBusiness is its online account management system. This system allows you to manage your registered agent documents and services in one place.
Service Features:
Registered Agent Service ($199): $199 yearly renewal fee is a postponed payment that must be made after the company has been legally incorporated.
Starter LLC Formation Package ($0 + $250 State Fee): Features the standard filing speed (ready in about 2 to 3 weeks), expense and deduction tracking, and a 100% accuracy guarantee for the best possible outcome. Additionally, you'll get a 1-month free trial of banking services, Bank Account, and Money Pro Bookkeeping. The plan also comes with a Website Builder for $15/month. You can also opt for worry-free compliance for the initial year, an optional feature that, if accepted, renews at $199/year.
Pro LLC Formation Package ($199 + $250 State Fee): This package has the additional fastest "rush" filing speed, completed within 1-2 business days on average. The package also provides a convenient LLC operating agreement template priced at $99, designed to meet your needs. Furthermore, the package encompasses assistance in obtaining an Employer Identification Number (EIN).
Premium LLC Formation Package ($349 + $250 State Fee): Offers additional features like business document templates, domain name & email address, and customizable business website.
Pros
The prices of their packages are very affordable
Their chat and customer support are available beyond the working hours
Outstanding customer support
Offer a 60-day genuine refund policy
Sign Up To ZenBusiness
3 - IncFile
(Most Affordable)
Would you recommend IncFile (Most Affordable)?
When we were setting up a side business, we turned to IncFile. Their solid reputation precedes them, and they proved to be one of the most cost-effective services we've come across.
They offer a broad range of services to help your business succeed, including state filing and document filing, corporate tax preparation, LLC formation service in Alaska, and business entity management and maintenance.
Unlike other services, with IncFile, we didn't have to sign a contract—we paid for one year, and we were good to go.
We really appreciated this perk and we believe other business owners would like that as well.
They also sent us updates on our annual report and provided an address for our business, which helped us avoid fines that come with missing a filing deadline.
Service Features:
Registered Agent Service ($119): You can easily access your documents through an online dashboard. If you decide to start an LLC using IncFile, you will not pay for the registered agent in the first year. After that first year, the renewal will be $119 per year.
Free Silver LLC Formation Package ($0 + $250 State Fees): Preparing & filing the Articles of Organization, unlimited name searches, free registered agent service for a year, and unlimited phone and email support.
IncFile Gold LLC Formation Package ($199 + $250 State Fee): Silver package, plus IRS Form 2553, EIN business tax number, operating agreement, online access dashboard, banking resolution, lifetime company alerts, business tax consultation, and business banking account.
Platinum LLC Formation Package ($299 + $250 State Fee): Gold Package, plus free business websites, business contract templates, domain names, and free next-day filing.
Pros
An online dashboard that is very useful
A complete year of free registered agent service
Fast order processing
Costs are transparent and clear
Cons
Limited access to their registered agent support
Sign Up To IncFile
4 - Rocket Lawyer
(Best Premium)
When we were overwhelmed with all the legalities of starting a business, Rocket Lawyer came to the rescue. They provided all the essential tools we needed, making the process smoother.
Based on our firsthand experience, we can say that the entire registration process was really easy and straightforward.
We recommend Rocket Lawyer because they offer contract review services to help you make sure your contracts are up-to-date and in line with legal regulations.
Service Features:
Registered Agent Service ($149.99 for non-members): Save 25% if you sign up for a premium registered agent plan.
LLC Formation Package ($99.99 + $250 State Fee): With a $39.99 per month membership, you'll get it for free. Members may get free legal paperwork, free LLC creation, attorney services, and a 25% discount on registered agent services.
Pros
Customer service is available 24/7
Offer free trial
Easy to use for novice entrepreneurs
Cons
The service is not available in all states
Expensive for non-subscribers
Sign Up To Rocket Lawyer
5 - Harbor Compliance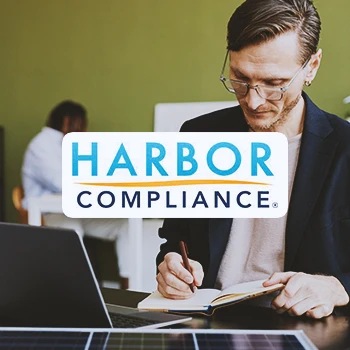 We had a few hiccups when we first started our business, and Harbor Compliance was a beacon with its top-notch customer service. Their team was always ready to assist, making them stand out in our book.
They are staffed with qualified individuals who can assist you with any issue that may arise, unlike many rivals who outsource their assistance to third-party contact centers.
They specialize in small businesses and nonprofits and offer both low-cost registered agents in Alaska and premium services.
What we love about Harbor Compliance is that they never auto-bill you or store your payment card information.
They just invoice you annually, so there are no unexpected charges to your account, unlike other registered agent services.
Service Features:
Registered Agent Service (starts at $89 to $99): Yearly rates range from $89 to $99 per state, with no other expenses. If you pay for registered agent services in advance for more than two years, you can save 5-10%.
Formation Package ($99 + $250 State Fee): Includes checking the name availability for you, and preparing and filing your articles of organization with the state.
Pros
Software-based compliance solutions
Prompt customer support
Free registered agent service
Cons
No physical office or storefront for walk-ins
Does not provide refunds
Sign Up To Harbor Compliance
6 - LegalZoom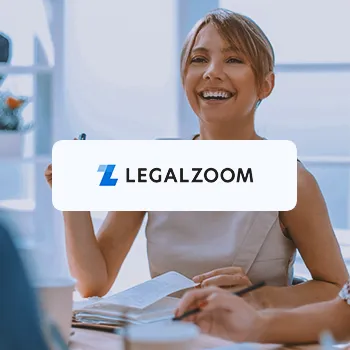 We've had firsthand experience with LegalZoom when we expanded our business to Alaska. Their popularity is well-deserved, given the comprehensive services they offer.
They offer a full suite of business formation services, including incorporation, trademark filing, and protection of your company's domain name.
Their best registered agent service is no exception: it comes with all the benefits of online access to your accounts and documents, as well as an office address in Anchorage so that you can receive legal mail on behalf of your business entity.
Based on our personal experience using LegalZoom as our registered agent in Alaska, we can attest to the quality and reliability of their services.
They offer a full suite of business formation services that will cover all of your business needs.
Service Features: 
Registered Agent Service ($299): If you wish to create your LLC, the first year will cost $249. Following that, renewal would cost $299. No fees until your docs are submitted to the state. You'll get alerts on important emails, limitless cloud storage, a Compliance Calendar, and 1 million dollars worth of identity theft protection.
Basic LLC Formation Package ($0 + $250 State Fee): The package includes a name search, a WIX-powered website, and a complete digital LLC welcome packet.
Pro LLC Formation Package ($249 + $250 State Fee): The package comes with tax savings and insurance consultation, a detailed guide on business licensing, an operating agreement, an EIN, and all Basic package features.
Premium LLC Formation Package ($299 + $250 State Fee): The Premium package includes all Pro features and a hands-on guide from an experienced business attorney. You'll also enjoy countless 30-minute consultations on legal topics and changes made to your LLC documentation within 90 days of the initial subscription.
Pros
VIP processing is included in several LLC plans
Satisfaction Guarantee for 60 days
Professional legal assistance
Cons
Not operational in all states
Registered agent package is expensive
Sign Up To LegalZoom
7 - Swyft Filings
Swyft Filings is a premium registered agent service that offers all the forms, documents, and other requirements needed to start an LLC in Alaska.
This includes creating a physical street address and a registered agent appointment form and filing it with the Alaska Secretary of State's office.
We appreciate Swyft Filings assured compliance because of their automated alerts.
Swyft Filings will also renew your annual registration on an automatic basis, relieving you of the stress that can come with filing deadlines.
We advocate for them because they also provide free templates to help you get started with your business plan and incorporation documents.
Service Features: 
Registered Agent Service ($99 every 3 months): Quarterly subscription.
The Basic Package ($0 + $250 State Fee): Filling out the articles of incorporation to create an LLC.
The Standard Package ($199 + $250 State Fee): The Basic Package, plus enables you to receive a Federal Tax ID (EIN) and the majority of the documentation required to launch your firm (operating agreement, banking resolution, and organizational minutes).
Premium Package ($299 + $250 State Fee): All basic and standard services, as well as certain extras, such as free domain and company website hosting, a tailored digital corporate kit, and FedEx delivery of your approved articles with a tracking number.
Pros
Free legal advice and assistance
24/7 customer support
Flexible service options are available
Cons
No central physical address location in Alaska
Expensive
Sign Up To Swyft Filings
How We Picked And Tested The Best Registered Agent Services In Alaska?
To determine the leading registered agent services in Alaska, we conducted an extensive review of 10 different providers.
Our method involved anonymous engagements with their offerings to maintain objectivity. Additionally, we consulted with legal experts who are well-versed in Alaska's corporate landscape.
Our assessment encompassed several critical factors, including pricing, the breadth of service features, the quality of customer support, efficiency in document processing times, feedback from third-party review platforms, the robustness of confidentiality measures, and the user-friendliness of their online systems.
1. Pricing
Checking for pricing is essential when looking for a registered agent service.
It ensures budget compatibility, reveals the true cost-effectiveness of the service, helps avoid hidden fees, and contributes to making an informed decision that aligns with the business's financial and operational needs.
In our review, we found that Harbor Compliance offers the most cost-effective solution at $89 annually, providing a balance of affordability and quality service.
On the higher end, LegalZoom charges $299 annually, which might be steep for startups or small businesses.
2. Service Features
As a business grows, its needs become more complex. A registered agent service with a wide array of features can scale alongside the business, continuously supporting its evolving requirements.
Northwest Registered Agent excels with a range of services including faster document filing and free email scanning.
However, some services like Harbor Compliance lacked in offering comprehensive features like online dashboards or compliance alerts.
3. Customer Support
Knowing that they have access to responsive and helpful support can significantly reduce the stress levels of business owners, especially when dealing with legal or compliance-related matters.
We evaluated the communication channels, including phone, email, and online chat.
ZenBusiness, with its 24/7 access and prompt responses, stood out. In contrast, some services like IncFile offered limited support hours and slower response times.
4. Turnaround Time
Timely handling of legal documents can prevent complications that might arise from overlooked or delayed responses. This proactive approach can save a business from potential legal hassles and financial liabilities.
Companies like ZenBusiness and Northwest Registered Agent were rated 5/5 for their efficient processing times, while others like LegalZoom received a 2/5 for lagging in this aspect, potentially causing delays.
5. Third-Party Reviews
A registered agent service with numerous positive reviews is often perceived as more credible and reputable.
In an industry where trust and reliability are paramount, such credibility can be a decisive factor for businesses when selecting a service provider. We considered ratings and customer reviews on platforms like TrustPilot.
Companies with consistently high ratings like ZenBusiness and Northwest Registered Agent were preferred.
We recommend avoiding companies with mixed or negative reviews to steer clear of potential issues.
6. Ease of Use
Dealing with legal documents and compliance issues can be stressful. An easy-to-use platform can alleviate some of this stress by making the process of managing these obligations more straightforward and less daunting.
Services with user-friendly online platforms like ZenBusiness IncFile were ranked 5/5, while those with complex or outdated systems like LegalZoom received a 2/5 rating
7. Confidentiality
If confidential business information were to be leaked, it could be used by competitors to gain an unfair advantage.
A registered agent service that prioritizes confidentiality helps in safeguarding business strategies, client lists, and other sensitive data.
We looked for companies with robust data protection measures and Northwest Registered Agent received a 5/5.
8. Transition Process
For business owners, knowing that the transition between registered agents is being handled smoothly can alleviate stress and uncertainty. It provides peace of mind that the legal and compliance aspects of their business are in good hands.
Based on our review, Northwest Registered Agent stood out offering a straightforward and guided transition process.
Related Articles:
How Much Do Registered Agent Service Providers Cost in Alaska?
A registered agent service in Alabama costs between $89 to $299. The price depends on your state and your chosen registered agent service provider. You can also act as your own registered agent for free or appoint a trusted friend for the position.
If you opt to designate someone else to serve as your registered agent, it is best to keep in consideration the cost of the registered agent when estimating how much an LLC would cost in Alaska.
Requirements For An Alaska Registered Agent
The requirements for Alaska registered agents include the following:
The Alaska registered agent must be either a person who is legally residing in the state or a business that provides registered agent services and mailing addresses there.
They have to be a registered corporation in Alaska with a real address
The Alaska registered agent must hold a valid license in order to handle pertinent documents during regular business hours.
To be recognized as a registered agent in Alaska, a candidate must be of 18 years or older
FAQs
Do I Need A Registered Agent In Alaska?
Yes, you need a registered agent in Alaska per state law. If you don't have your own registered agent, then the State of Alaska will assign one for you.
Do I Use A Registered Agent Before Or After Launching My Alaska Company?
You use a registered agent before launching your Alaska company. This way, they can help you get started on the right foot by filing all necessary paperwork and ensuring that your business name is available in the state.
What Is A Registered Agent's Main Role In Alaska?
A registered agent's main role In Alaska is to receive and process legal papers on behalf of your company. This includes things like service of process, notices from regulatory agencies, or any other important legal documents sent to your business address.
Our Verdict on The Best Registered Agent Services in Alaska
In our journey of setting up businesses in Alaska, we've interacted with various registered agent services. But, Northwest Registered Agent truly stood out.
Their online incorporation services were a breeze to use, and we benefited from their expedited document filing and comprehensive operating agreement templates.
It's not just about the services they offer; it's the value, speed, and personal touch in their customer support that makes them shine in a competitive industry.
If you're looking for a registered agent in Alaska, I'd wholeheartedly recommend giving Northwest a shot.
Our #1 Recommendation
Northwest Registered Agent (Best Overall)
User Rating
2000+ Reviews
Pros
Privacy by the default method
Excellent customer service
They have 2 decades of expertise
Clear pricing structures
Free registered/statutory agent services
Get the BEST PRICE until the end of December