A registered agent service that will accept legal paperwork on your company's behalf during regular business hours is required to operate a business legally in Virginia. If you fail to get one, you face the risk of having the Secretary of State reject your LLC application.
This is why we have decided to put our years of expertise into finding the best registered agent services, based on their pricing, delivery time, and customer service including customer support.
To help you find the leading registered agents, we have spent two months testing some of the best-registered agents in Virginia.
In this article, we have listed the industry-leading providers, along with their service features and why they are our best pick.
Editor's Choice
Rated by more than 1000+ customers
Northwest
Click To Signup
79% of visitors chose this
#2nd Best Choice
Rated by more than 2000+ customers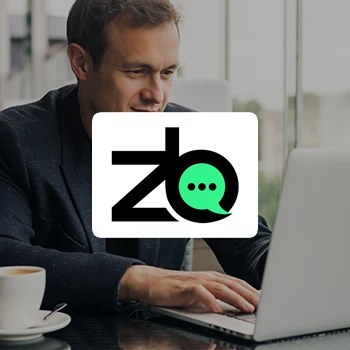 ZenBusiness
Click To Signup
#3rd Best Choice
Rated by more than 1000+ customers
IncFile
Click To Signup
Top 5 Best Registered Agents in Virginia (October 2023)
1 - Northwest Registered Agent Service (Editor's Choice)
Would you recommend Northwest Registered Agent Service?
With over two decades of expertise in registered agent services, Northwest Registered Agent Service is a trusted and reliable choice for those seeking an experienced provider.
Available in Virginia, the company has earned its reputation as one of the top-ranked providers in the industry.
Northwest Registered Agent Service offers various services, including a physical address for your business, scanning and forwarding documents, and even an annual report filing service.
All in all, these services make it easy to comply with the state's rules and regulations.
We experienced their commitment to customer satisfaction from their responsive and professional customer support team.
As long as you contact them during their working hours you will receive an answer the same day.
We can see why Northwest Registered Agent Service has become a go-to for registered agent services in Virginia.
We loved their customer support and fast turnaround time, and from our experience, we concluded that they are the best fit for first business owners.
For those who have an established business, this may not be the best choice.
Service Features:
Registered Agent Service ($125): This service offers a flat fee of $39 for the first year and an annual renewal fee of $125. This is the case if you hire Northwest to form your LLC.
Basic Package ($39+ $100 State Fee): This package comes with a name availability search, unlimited phone, and email support, order status tracking, lifetime company report, and a free year of registered agent services if you choose to hire them to form your LLC.
Full Service LLC Formation Package ($225 + $100 State Fee): This package speeds up operations by including same-day filing. Operating agreements and a client account featuring free forms and tools are also in addition to this feature. This package should encourage overall company expansion.
Pros
Protection of data privacy
Over 20+ years of experience
Great reputation for customer service
Fair and transparent costs
Huge first-year discount for a registered agent in Virginia
Cons
The pricing structure is more costly than other providers
Sign Up To Northwest Registered Agent Service
2 - ZenBusiness
Would you recommend ZenBusiness?
ZenBusiness is the ideal choice for customers seeking a competitively-priced registered agent service provider.
For $199, you will benefit from intuitive software and tailored customer support services.
We can say that, after testing all their plans, they will provide identical service no matter which package you choose.
Their core registered agent services include filing documents and access to their online platform.
With ZenBusiness, you can be sure that your company's registered agent services needs are taken care of at an affordable price.
We loved their user-friendly interface. In fact, from our experience, it was obvious after one day that their platform is designed for tech-oriented people, who love having access with one click.
This is why we would recommend them to freelancers, gig workers, and startups.
Hiring ZenBusiness comes with great sides such as worry-free compliance alerts and a 100% accuracy guarantee, but we would love to see registered agent service included with the LLC setup - it would provide a more complete service.
Compared to Northwest Registered Agent, ZenBusiness is focused on providing clear online steps including automated chats, while Northwest's website is focused on LLC formation and Registered Agent Services, keeping the entire dashboard plain and a bit outdated to modern users.
Service Features:
Registered Agent Service ($199): This registered agent services package costs $199, making it one of the most reasonably priced options on the market. Plus, there isn't any concern about LLC formation fees.
ZenBusiness Starter Package ($0 + $100 State Fee): The Starter Package covers LLC filing service with a standard filing speed of 2 to 3 weeks on average, along with one free month of banking. This package is ideal for those on a fixed budget but in need of more services. With $0 and the state fee, you can opt for optional worry-free compliance, which is free for the first year. Afterward, this feature will help you meet all the deadlines at $199 on a yearly basis.
ZenBusiness Pro Package ($199 + $100 State Fee): The Pro Package enhances the Starter option and completes basic filing in only 1 to 2 business days. In addition to faster business formation, the Pro option provides an EIN for legal recognition, and an operating agreement to clarify member roles, responsibilities, and business operations.
ZenBusiness Premium Package ($349 + $100 State Fee): The Premium Package expands upon the features of the Pro package and includes business document templates to streamline communication and ensure consistency in information. A one-month free trial of the website builder in this package helps grow your business online. It offers hundreds of easy-to-use templates, along with advanced SEO tools and scheduling widgets for an improved social media strategy.
Pros
Low-cost registered agent service pricing model
Client support extension
Numerous positive reviews and ratings from customers.
60-day money-back guarantee
Cons
Low awareness of the brand
Sign Up To ZenBusiness
3 - IncFile
Would you recommend IncFile?
IncFile offers incredibly affordable LLC formation services and includes free registered agent services for the entire first year, an unbeatable combination.
We tested their free registered agent services and found that they also provide outstanding quality and comprehensive service.
With IncFile, startups, and small businesses can quickly establish their business at an affordable price point.
IncFile provided us with a full year of guaranteed free registered agent service, making the process smoother.
Their rate was one of the best for this type of service, and the customer service was friendly and helpful (solving any issue within our working hours). They also have a few poor reviews, but their overall rating is still very high.
Our overall experience with them was positive.
Service Features:
Registered Agent Service ($199): You will receive this service for no charge for the first year if you choose the LLC formation package. After a year, the renewal will run you $199 per year.
Silver Package ($0 + $100 State Fee): Starting an LLC in Virginia with IncFile can give you a year of free registered agent services with all the features on offer. This package also includes unlimited phone and email support, next to unlimited name searches.
Gold Package ($199 + $100 State Fee): An EIN, an IRS Form 2553, and a banking resolution are included in the Gold Package, which also includes the Silver Package. This package also provides access to a dashboard for online access and automating procedures.
Platinum Package ($299 + $100 State Fee): The features of the Gold Package are included in this plan, along with free next-day filing and sample company contracts. This Platinum Package provides a domain name and business email for a more visible online presence.
Pros
Outstanding online portal
Free registered agent services included with formation package
Orders are processed quickly
No extra costs unstated
Cons
Client support availability could be better
Sign Up To IncFile
4 - Rocket Lawyer
Rocket Lawyer is a major player in the legal space in simplifying and streamlining documents. They will cover you from forming an LLC to acting as a registered agent in Virginia.
Rocket Lawyer also provides an array of legal services, including legal document review and filing and access to a network of experienced attorneys.
We loved this feature as it saved us a lot of money (hiring an independent attorney would be much more expensive).
With Rocket Lawyer you will get not only a 100% satisfaction guarantee but also a seven-day free trial of their premium service.
We liked their free trial, but we had to keep an eye on the expiration date as they auto-bill. Compared to competitors they are expensive, but they compensate for that with a team of licensed attorneys.
Service Features:
Registered Agent Service ($149.99): For non-members, you'll pay $149.99 and get access to their online document repository and the ability to submit the Virginia Certificate of Formation. For $39.99 monthly you will get a membership and with it a 25% discount.
Formation Package ($99.99 + $100 State Fee): This Virginia registered agent service package offers a first year of free unbeatable registered agent services. If you get membership access you will ripe the benefits of free legal documents and attorney services.
Pros
24/7 access to legal documents and support
Have a team of experienced attorneys
Simple and transparent pricing structure
Cons
Subscription-based Virginia registered agent service
More expensive than some of its competitors
Sign Up To Rocket Lawyer
5 - LegalZoom
LegalZoom is an all-in-one legal services provider similar to Rocket Lawyer.
They have an established reputation in the registered agent industry, making their pricing more expensive than competitors' registered agent companies on the list.
While LegalZoom specializes in business formation, their Virginia registered agent service provides extensive features to help your limited liability company maintain up-to-date paperwork and keep a good standing in the state.
Their Virginia registered agent service options include a compliance calendar, company data security, and unlimited cloud storage.
You can upgrade your privacy with a premium feature that provides up to $1 million of identity theft protection, an investment we deemed well worth the price.
Service Features:
Registered Agent Service ($299/Year): For just $299 a year you will get a registered agent service package that supports your LLC. If you opt to hire LegalZoom to form your LLC you will pay $249 for this service for the first twelve months. This package includes a compliance calendar, unrestricted cloud storage, and identity theft protection valued at one million dollars.
Basic LLC Formation Package ($0 + $100 State Fee): The package includes a name search, a customizable Wix-powered site, a digital welcoming pack, and articles of organization.
Pro LLC Formation Package ($249 + $100 State Fee): In addition to the Basic package features, you'll also obtain a comprehensive business licensing guide, an operating agreement, an EIN, and proficient advice on taxation and insurance coverage matters.
Premium LLC Formation Package ($299 + $100 State Fee): This plan offers Pro features plus the opportunity to receive tailored assistance from an expert business lawyer. Additionally, you'll have the privilege of 30-minute unrestricted consultations, and updates on your LLC documents during your initial three months of subscription.
Pros
Offer a comprehensive suite of services
Offer a free 30-day trial
Good customer reputation
Cons
Expensive pricing structure
Some specific services in Virginia are limited
Sign Up To LegalZoom
What Are the Benefits of Working With the Best Registered Agent Service in Virginia?
Partnering with a Virginia registered agent service not only ensures compliance but also comes with additional benefits that add to its value [1].
Here are some of them:
1. It Is Convenient for Your Business
Virginia registered agents will take care of the tedious paperwork of submitting legal requirements and meeting deadlines to keep you in compliance with the state.
Most of the time, they will provide you with an all-in-one secure online account. This account will store your company's documents and files, giving you quick and easy access whenever you need them.
So, while you're busy scaling your business, your Virginia registered agent service handles all the legal tasks.
2. It Is a Long-Term Investment
Using a Virginia registered agent service will help you save bucks. They prevent additional expenses such as late and penalty fees on your LLC.
Additionally, it can be challenging to track the submission dates for documents and payments for state filing fees if you have multi-state LLCs.
With registered agent services, you can rest assured that all your LLCs will comply with the state of Virginia.
3. It Helps Maintain LLC Owners' Privacy
Instead of listing your private address on the Virginia public record, the agent will give the physical street address for your LLC.
This will help you prevent exposing your personal address, plus all legal-related documents, including lawsuits, are delivered and accepted at the registered office address [2].
4. Highly Dependable
If your LLC encounters issues involving state or corporate law in Virginia, a registered professional agent can assist you based on their working experience with other businesses.
Other Virginia registered agent services provide personalized, online legal solutions outside registered agent services.
How Much Do Registered Agent Services Cost?
In Virginia, the registered agent service costs an annual fee from $50 to $300, which generally includes annual reports, monitoring due dates, and other tedious paperwork and administrative tasks.
Additionally, many Virginia registered agent service companies offer free registered agent services by purchasing an LLC formation package.
Who Can Be a Registered Agent?
In Virginia, any entity or individual over the age of 18 can be a registered agent for a Virginia business. This includes corporations, LLCs, partnerships, and even individuals.
The registered agent is required to have a physical address in Virginia. Additionally, they must be available during regular working hours to receive service of process, tax, and all documents on behalf of the LLC.
These are the four options available when appointing a registered agent for your Virginia LLC:
Option 1: Appoint an individual Virginia resident. This option is ideal if you have a trustworthy friend or family member who is a Virginia resident. The individual must possess a physical address in Virginia where legal documents can be delivered. 
Option 2: Appoint a Virginia-registered corporation or LLC. You can choose this option if you already have a corporation or LLC in Virginia that can serve as your registered agent. 
Option 3: Appoint a commercial registered agent. This option is ideal if you don't have a Virginia resident or corporation/LLC that can serve as your registered agent. 
Option 4: Appoint yourself as your own registered agent. 
Learn how to change a registered agent in Virginia if you need to.
FAQs
Do I Need a Registered Agent for My LLC?
Yes, you need a registered agent for your LLC. A registered agent is an essential part of forming an LLC, mainly to prevent rejection of filing by the Secretary of State.
What Are the Responsibilities of a Registered Agent?
The responsibilities of a registered agent are to receive and manage important documents on behalf of your LLC. These documents may include legal notices, service of process, and other documents related to the client's business.
Can I Act as My Registered Agent in Virginia?
Yes, you can act as your own registered agent in Virginia. To act as your registered agent, you must be a resident of Virginia and be available to receive legal notices on behalf of your business during normal business hours. You will also need to provide a physical address in Virginia.
How Do I Choose a Good Virginia Registered Agent?
You can choose a good Virginia registered agent by researching their reputation and qualifications. Make sure they are licensed to practice law in Virginia and have a good track record of providing reliable services. Ask for references and read reviews to get an idea of their expertise and customer service level.
Can I Use the Registered Agent Office Address as My Business Address?
No, you can't use the registered agent's office address as your business address. The registered agent's office address is solely for receiving legal documents and notices on behalf of your business. It is not suitable for use as your business address, as it is not a physical location where you conduct business.
Can I use a PO Box for my LLC in Virginia?
Yes, you can use a PO Box for your LLC in Virginia. This is a great option if you want to keep your address confidential. Contact your local post office to obtain a PO Box. Then, provide the PO Box address to the Virginia State Corporation Commission.
And the Best Registered Agent Service in Virginia is...
If you are looking to partner with the best Virginia registered agent services that will ensure your Virginia business remains in good standing, we recommend choosing Northwest Registered Agent.
We were impressed when we signed up for their feature-rich service.
The customer-centered support, legal document management, filing fee notifications, and prioritization of privacy protection are hard to beat.
Northwest Registered Agent have over 20 years of experience in the industry, and many client testimonials confirm their value. They will save additional stress when forming Virginia LLC and help your business thrive.
Our #1 Recommendation
Northwest Registered Agent Service
Pros
Protection of data privacy
Over 20+ years of experience
Great reputation for customer service
Fair and transparent costs
Huge first-year discount for a registered agent in Virginia
Get the BEST PRICE until the end of October
Cons
The pricing structure is more costly than other providers