5 Best LLC Services in South Carolina (2023 Comparison)
In South Carolina, choosing the right LLC service provider is crucial for your business to stay compliant with state laws.
To help you out, we solicited expert advice from our legal team and reviewed the companies that have the best LLC service in South Carolina.
Here are the top five that you can consider for your South Carolina company.
Company
LLC Packages
LLC Fees
Registered Agent Price
Same & Next Day Filing
Money-Back Guarantee
Free Package Features
BBB Accredited
Advisory Services
ZenBusiness
(Best Overall)
3
From 0$
$199
Pro & Premium Package
60 days
LLC Filing & 100% Accuracy Guarantee
Yes
Accounting Consultation
Northwest
(Best Premium)
1
$39 (using our link)
First year free with LLC purchase / $125 from 2nd year
No
90 days
None
No, A rating
No
IncFile
(Most Affordable)
3
From $0
First year free with LLC purchase / $119 from 2nd year
Platinum Package
Order refundable before state payment (usually 24h), minus $30 fee.
LLC Filing, FREE Registered Agent (1 year), EIN, Operating Agreement, Business Tax Consultation & more
No
Tax: Free 1-hour
Consultation
Rocket Lawyer
(Best Essentials)
1
Free with Rocket Legal+ / $99.99 with Rocket Legal
$249.99 with Rocket Legal / $124.99 with Rocket Legal+
No
30 days
None
Yes
Legal: Ask-a-lawyer
via email &
30-minute monthly
phone consultation
per new matter (with subscription)
Swyft Filings
3
From $0
$199
Premium Package
60 days
LLC Filing & Lifetime customer support
No
No
Editor's Choice
Rated by more than 2000+ customers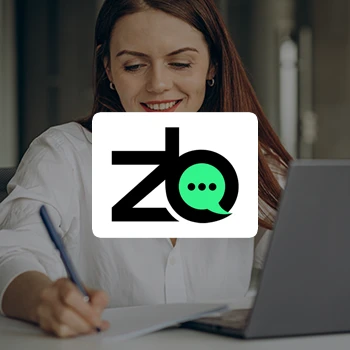 ZenBusiness
User Rating
2000+ Reviews
Click To Signup
81% of visitors chose this
#2nd Best Choice
Rated by more than 1000+ customers
Northwest
User Rating
2000+ Reviews
Click To Signup
#3rd Best Choice
Rated by more than 1000+ customers
IncFile
User Rating
2000+ Reviews
Click To Signup
Top 5 LLC Formation Services in South Carolina (December 2023)
1 - ZenBusiness
(Best Overall)
Would you recommend ZenBusiness (Best Overall)?
When we started our first business, we turned to ZenBusiness. Their promise of a rapid and easy business creation process was spot on. Their team was there every step of the way, ensuring everything was filed correctly and on time.
Their user-tailored system guarantees a quick 10-12 minute filing. They present straightforward package options, emphasizing the importance of features like an EIN.
Another useful feature we appreciated was the option to monitor the status of our orders and track the progress of our formation filing on their dashboard.
For a detailed exploration of this organization, we recommend referring to our comprehensive review of ZenBusiness.
LLC Formation Packages:
Starter Formation Package ($0 + $125 State Fee)

: Starter Package handles name searches, registration, ensuring accuracy, and standard filing speed (2 to 3 weeks). Enjoy free worry-free compliance in the first year, meeting state-required annual reports and filing up to 2 amendments yearly. Renew at $199/year after the first year if preferred.

Pro Package ($199 + $125 State Fee)

: This package includes starter perks and quick ''rush'' filing (1-2 days average). Pro adds EIN for identification, banking, and staff hiring. Get an LLC operating agreement for $99, ensuring clear governance and swift procedures.

Premium Package ($349 + $125 State Fee)

: Upgrade to Premium for Pro features and added website services: domain registration, hosting, website email, and business document templates. Templates streamline tasks for accuracy and efficiency.

South Carolina Registered Agent Service ($199)

: The $199 annual renewal charge for their registered agent services is a delayed payment and is not paid until after the business has been fully incorporated.
Pros
Pocket-friendly plans
Responsive and personalized customer service
Fantastic client feedback
Speedy turnarounds
Smooth compliance
Cons
Non-profit business formation is not provided
Sign Up To ZenBusiness
2 - Northwest Registered Agent
(Best Premium)
Would you recommend Northwest Registered Agent (Best Premium)?
When we were searching for a reliable agent, Northwest Registered Agent stood out. Their years of experience were evident in the way they handled my queries.
Northwest Registered Agent offers a straightforward signup process, with a user-friendly website dashboard that is easy to navigate.
We breezed through the initial filing in 9 minutes, and before we knew it, in just 72 hours, our filing was complete. Their dedication to providing a smooth experience was evident.
However, it is worth noting that their full-service package can be relatively expensive. For those requiring a more extensive array of services, Northwest Registered Agent may not be the most cost-effective choice.
LLC Formation Packages:
Basic Plan ($39 + $125 State Fee): This plan you get to use in forming corporations, nonprofits, and LLCs. It comes with two processing speeds available, standard and expedited. Other features are: working contracts, articles of organization and the first year of Registered Agent service come for free with this plan.
Full Service LLC Formation Plan ($225 + $125 State Fee): With Full Service, you will get free limited mail forwarding, operating contracts, same-business-day filing, and a client account loaded with free forms and tools in addition to the service features from the Basic Plan.
Northwest Registered Agent Services ($125): If Northwest creates your LLC, the first year's registered agent service fee is free of charge. Expert corporate guides, free mail forwarding, and privacy are all included by default.
Pros
Solid client privacy system
Includes a free year-round statutory service
Has more than a decade of experience
Fees are explicit
Cons
Pricey full-service package
Sign Up To Northwest Registered Agent
3 - IncFile
(Most Affordable)
Would you recommend IncFile (Most Affordable)?
IncFile offers free formation plans that are lifesavers. This LLC company offers bookkeeping and accounting services at a reasonable monthly fee.
With this, you can access accounting software, monthly reports, and tax consultation.
IncFile's customer service is outstanding; we received prompt and satisfactory responses from their team.
While many business formation providers take weeks or months to finish the LLC services, IncFile has a quick turnaround time—we got our orders within a single working day.
LLC Formation Packages:
Silver Package ($0 + $125 State Fee): Silver Package includes preparing & filing the articles of organization, free registered agent service for a full year, unlimited name searches, and phone and email support.
Gold Package ($199 + $125 State Fee): In addition to the previous plan, in Gold Package you get an EIN Business Tax Number and an IRS Form 2553, banking resolution, an operating agreement & online access dashboard, business banking account, and business tax consultation.
Platinum Package ($299 + $125 State Fee): This plan has all the Gold Package plus a domain name with a business email, free next-day filing, and business contract templates.
Registered Agent Services ($119): IncFile offers you a personalized dashboard to access your documents online. If you decide to start your LLC with IncFile, the first year of the registered agent is included in the formation package. After that first year, the renewal will be $119 per year for Agent Services.
Pros
Helped over 800,000 clients
Offers affordable LLC formation services
Includes a full year of statutory agent service
Has excellent help desk
Sign Up To IncFile
4 - Rocket Lawyer
(Best Essentials)
Rocket Lawyer's guidance was invaluable when we were setting up our LLC, making the legal side of things a breeze.
They also provide free LLC incorporation with their monthly subscription.
Drawing from our experience with Rocket Lawyer, we were able to produce papers that were tailored to our needs, which we immediately downloaded and shared.
We like that they also provide a seven-day free trial so you can sign up for this, test it out, and determine if their legal services are a suitable fit for your business requirements.
Rocket Lawyer also offers a money-back guarantee for 30 days. This is a remarkable deal that not all web-based LLC service providers have, which is why Rocket Lawyer has a significant edge apart from the free trial.
LLC Formation Packages:
Standard LLC Formation Package ($99.99 + $125 State Fee / Free with $39.99 per month membership): If you opt for Standard Package membership, you will benefit from free legal documents, LLC formation services and attorney services, and 25% off registered agent service.
Registered Agent Service ($149.99): $149.99 per year for Register Agent services - A 25% discount is applied if you have a membership. Membership costs $39.99 per month.
Pros
Available and extended support for South Carolina LLC services
Free trial offer
Legal services come with discounts
Cons
Pricey a la carte documents
Free features available for subscribers only
Sign Up To Rocket Lawyer
5 - Swyft Filings
When we were in the initial stages of our startup, we tried Swyft Filings. Their team, backed by experienced attorneys, made the entire process seamless.
We purchased their basic package, and although it does not include several crucial elements, such as articles of incorporation, we were able to purchase these extra items individually.
Swyft Filings does not need you to purchase one of its premium packages to use this service.
The website is also easy to use and receives what you want. If you want a quick and easy service with few upsells, we recommend this service.
LLC Formation Packages:
The Basic package ($0 + $125 State Fee): Basic package is ideal if you want basic LLC incorporation plus document filing.
The Standard package ($199 + $125 State Fee): Includes all LLC services from Basic Package. You'll also obtain Federal Tax ID (EIN) and most documents needed to start your business (operating agreement, banking resolution, and organizational minutes).
The Premium package ($299 + $125 State Fee): Premium includes all basic and standard services and additional ones, including free domain and business website hosting, the customized digital corporate kit, and the FedEx delivery of your approved articles with a tracking number.
Registered Agent Service ($99 per three months): This will be a subscription that will be renewed every three months.
Pros
Cheaper lower-tier package for LLC services
Great customer care team
Lots of positive client reviews
Cons
Limited package features
Registered agent is expensive
Sign Up To Swyft Filings
---
How We Picked And Tested The Best LLC Services In South Carolina
In our quest to identify the best LLC services in South Carolina, we embarked on a comprehensive review process. We meticulously examined 16 leading LLC service providers, engaging with their services anonymously to ensure an unbiased evaluation.
Our assessment criteria were multi-faceted, focusing on aspects crucial for a reliable LLC service. We evaluated the cost-effectiveness of each provider, the range of primary and supplementary services offered, their reputation in the market, and the user experience of their platforms.
Additionally, we considered their proficiency in South Carolina-specific regulations, the efficiency of their service delivery, the quality of customer support, and feedback from existing users.
1. Pricing
Price plays a pivotal role in selecting an LLC service, as it directly impacts the affordability and value proposition of the service.
In our analysis, we found that ZenBusiness offers an attractive package, including a free registered agent, at no initial cost except the state fee. IncFile also stands out with its free formation plan, including a year of registered agent service.
Northwest, although slightly higher priced at $39, provides a compelling offer with a free registered agent for those opening an account through our link.
2. Turnaround Time
The speed of service is a crucial factor, especially for time-sensitive business decisions. A registered agent with a swift turnaround ensures your important documents are processed quickly avoiding any penalties.
Providers like ZenBusiness and IncFile demonstrated remarkable efficiency in processing and relaying legal documents, significantly outperforming others in this regard.
3. Service Offered
The range and quality of services are critical in choosing an LLC service. We looked for services like operating agreements, EIN registration, and additional offerings like legal advice or tax consultation.
ZenBusiness and IncFile emerged as leaders, offering a comprehensive range of included and additional services.
On the other hand, a provider like Swyft Filings, despite its merits, fell short in offering a broader spectrum of services.
4. Customer Support
Effective customer support is vital in navigating the complexities of LLC formation. We evaluated the communication channels offered by these companies, including phone, email, and online chat, and assessed their responsiveness and availability.
Our findings revealed that ZenBusiness and IncFile offer exceptional customer support, with quick response times and helpful assistance.
However, a company like Swyft Filings, while providing good support, did not match the level of its competitors in this area.
5. Ease of Use
Many business owners are time-constrained and cannot afford to spend hours navigating a complex service. User-friendly LLC services streamline the process of forming and maintaining an LLC, saving valuable time.
Our analysis found that ZenBusiness and IncFile offer exceptionally user-friendly online platforms that are easy to navigate and access information, making the process seamless for users.
6. Reliability and Reputation
A provider's reputation and reliability are gauged through customer reviews and ratings on platforms like TrustPilot and BBB.
ZenBusiness and IncFile again stood out, showing high levels of customer satisfaction and trustworthiness.
7. Local Expertise
If legal disputes arise, understanding the local legal environment, including South Carolina's court system and case law pertaining to LLCs, can be crucial for effective resolution.
Providers like ZenBusiness demonstrated significant expertise in South Carolina's laws and regulations and provided invaluable assistance in ensuring legal compliance, optimizing tax obligations, maintaining good standing, and leveraging state-specific opportunities and resources for the benefit of our LLC.
Related Articles:
Steps To Start an LLC In South Carolina
Here's a step-by-step guide to starting an LLC in South Carolina on your own:
Step 1:

Choose a name for your South Carolina LLC

Step 2: Search for a registered agent in South Carolina
Step 3

: File the South Carolina Certificate of Formation

Step 4

: Create a South Carolina LLC Operating Agreement

Step 5:

Obtain your Employer Identification Number (EIN)

Step 6:

Select the type of your LLC in South Carolina

Step 7: File your South Carolina LLC annual report
FAQs
Is an LLC Service Important in South Carolina?
Yes, an LLC service is important in South Carolina if you want to form your limited liability company as quickly as possible. An LLC service will also handle and organize all the paperwork on your behalf.
Our Verdict
Having navigated the maze of LLC formation in South Carolina myself, we can't emphasize enough the importance of a reliable LLC service.
Drawing from our firsthand experience, ZenBusiness, with its pocket-friendly plans and responsive customer service, truly stood out for us.
Their comprehensive offerings, from business formation to legal services, made our journey smoother. We were particularly impressed with their knowledgeable customer service team, always ready to assist.
If you're looking to set up an LLC in South Carolina, ZenBusiness is a choice we'd vouch for. They not only helped us get our business off the ground but also provided invaluable support along the way.
Our #1 Recommendation
ZenBusiness (Best Overall)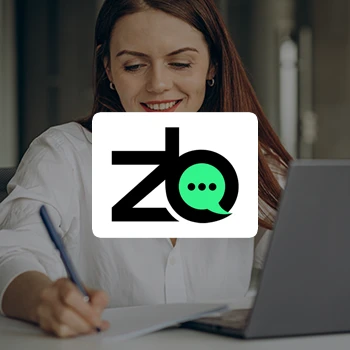 User Rating
2000+ Reviews
Pros
Pocket-friendly plans
Responsive and personalized customer service
Fantastic client feedback
Speedy turnarounds
Smooth compliance
Get the BEST PRICE until the end of December
Cons
Non-profit business formation is not provided