Oregon is home to several excellent LLC services that can help you efficiently get your business off the ground.
Each of these companies offers various services designed to make it easy to get important business documents and adequately set up your business entity.
As a company owner myself, and someone with over 9 years of consulting experience, I spent hundreds of hours testing the top LLC services in Oregon, based on customer feedback, pricing, services offered, and other crucial factors.
Let's look at each one and see how they stack up.
Editor's Choice
Rated by more than 2000+ customers
ZenBusiness
Click To Signup
81% of visitors chose this
#2nd Best Choice
Rated by more than 1000+ customers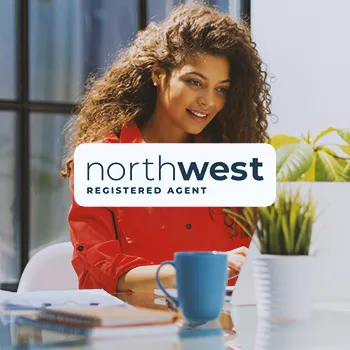 Northwest Registered Agent
Click To Signup
#3rd Best Choice
Rated by more than 1000+ customers
IncFile
Click To Signup
6 Best LLC Services in Oregon (September 2023)
1 - ZenBusiness (Editor's Choice)
Would you recommend ZenBusiness?
ZenBusiness LLC Service is a professional, cost-effective, and reliable service that provides legal formation, compliance, and registered agent services to businesses throughout Oregon.
The company offers clients a range of packages at various price points to suit your business requirements.
We found the ZenBusiness LLC Service process easy to follow and the documentation was delivered in a timely manner which we appreciated.
Plus, the customer service team was also always available for follow-up questions and assistance.
Service Features:
Starter LLC Formation Package ($0 + $100 State Fee): Starter Package is a great option for those are just stepping into business formation. It covers name searches and business registration, next to 100% accuracy, and standard filing speed (2 to 3 weeks). Also, you can opt for worry-free compliance for first year at no cost. This way you will meet the deadlines for state-requires annual report, and file up to 2 yearly amendments. After first year, you will get a renewal option at $199/year if chosen by customers.
Pro LLC Formation Package ($199 + $100 State Fee):

This LLC services package has all benefits of the starter package plus faster-''rush'' filling speed (1 to 2 business

days on average), and a guided operating agreement. Pro option includes as EIN which enables business identification, business banking, and hiring employees. For $99 you can get an LLC operating agreement for clear governance and faster business procedures. 

Premium LLC Formation Package ($349 + $100 State Fee): The Premium Package offers everything from Pro, plus additional website services such as domain registration, hosting, a website email address, and business document templates. These templates are designed to cut down on repetitive tasks and ensure accuracy and quality.
Registered Agent Service ($199): The registered agent's $199 annual renewal fee is a postponed fee that is not paid until after the business has been properly created.
Pros
A variety of formation packages to choose from
Affordable price points
Worry-free compliance
Quick turnaround time
Loyal customer base
Cons
Non-profit business formation is not provided
Sign Up To ZenBusiness
2 - Northwest Registered Agent
Would you recommend Northwest Registered Agent?
Northwest Registered Agent offers various services, including business entity formation and corporate record management.
The company has been operating for over 20 years and has established itself as one of the most reliable business formation services.
We were quite impressed with the timely and ongoing support we received. They even sent us personalized alerts for important deadlines, such as annual report filings.
They offer a good range of services, including Oregon registered agent services. We would recommend them to anyone struggling to stay on top of their compliance obligations.
Service Features:
Basic Plan ($39 + $100 State Fee): With the Basic Plan you can start either corporations, LLCs, or nonprofits. Additionally, articles of organization, a year of free registered agent service, and an operating agreement are all included.
Full Service LLC Formation Plan ($225 + $100 State Fee): The Full Service plan includes all the services provided by the basic package, supplemented with a free limited mail forwarding, same-business-day filing, a client account and other complimentary features.
Northwest Registered Agent Services ($125): This is a yearly subscription and expert corporate guides, free mail forwarding, and privacy are all included. If Northwest forms your LLC, the first year's registered agent service fee is free.
Pros
Experts in the service
Top-notch privacy protection
No hidden costs
A whole year of unpaid agent service
Sign Up To Northwest Registered Agent
3 - IncFile
Would you recommend IncFile?
IncFile is a full-service business formation company. They provide registered agent services, state filing services, tax preparation, and many others.
Their services are available at affordable prices as well. After putting them to the test, we were pleasantly surprised by their level of responsiveness.
Their representative was guiding us through the formation process step-by-step and he was able to answer all of our questions.
We had a great experience with IncFile when we used their services to set up our LLC in Oregon. Their user-friendly platform was a nice surprise as well.
Service Features:
Silver Package ($0 + $100 State Fee): Silver Package includes preparing & filing the articles of organization, free registered agent service for the entire year, unlimited name searches, and phone and email support.
Gold Package ($199 + $100 State Fee): In addition to the previous plan, in Gold Package you get: EIN Business Tax Number, IRS Form 2553, banking resolution, operating agreement, lifetime company alerts, online access dashboard, business banking account, and business tax consultation.
Platinum Package ($299 + $100 State Fee): This plan has all the Gold Package with a domain name a business email, free next-day filing, and business contract templates.
Registered Agent Services ($119): It is free for the first year if made with an LLC formation package. The renewal rate will be $119 annually after the first year. It has a customizable dashboard from which you can access your files online.
Pros
Very affordable
A free year of registered agent service
A client base of over 500,000 businesses
Exceptional customer service
Sign Up To IncFile
4 - LegalZoom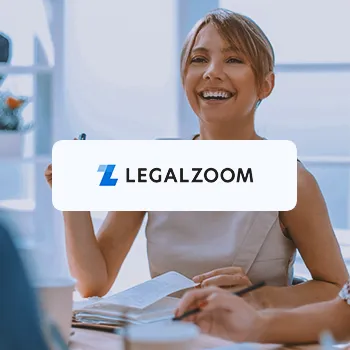 LegalZoom LLC is a legal document preparation service that offers affordable and comprehensive legal documents, including the incorporation of your business, wills, real estate purchases and sales, and more.
LegalZoom has been helping business owners and entrepreneurs incorporate their businesses, form LLCs, and file taxes for over 10 years.
For how much you pay, you get a pretty decent service. The step-by-step instructions provided on their online platform were clear, concise, and easy to follow.
We even needed to make a change to our LLC's name mid-way and LegalZoom LLC was extremely responsive in addressing our concerns and guiding us through the necessary steps.
Service Features:
Basic Package ($0 + $100 State Fee): The Basic package offers a name search service, articles of organization, a complete starter pack, and a business website from WIX.
Pro Package ($249 + $100 State Fee): Includes everything in the Basic package. You also get taxes and insurance consultations, a comprehensive business guide on licensing, and an operating agreement to set guidelines and settle disputes within an organization. The package also gives you an EIN for filing taxes and opening bank accounts.
Premium Package ($299 + $100 State Fee): It includes everything that the Pro package has, plus a 30-minute countless consultation on legal topics and applied changes to your LLC document within 3 months of the initial subscription. You'll also get personalized guidance from a professional Oregon attorney.
Registered Agent Services ($299): If you want to form your LLC with LegalZoom, you will pay $249 for the first year, while the renewal would be $299.
Pros
Extensive knowledge and experience in the LLC formation service sector
The service is much cheaper than hiring a lawyer
Over 4 million satisfied clients
Cons
Has constant upsells
No option to speak to a lawyer directly
Sign Up To LegalZoom
5 - Harbor Compliance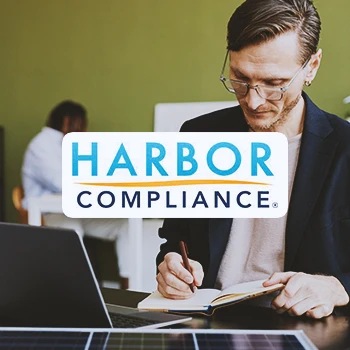 Harbor Compliance LLC offers a wide range of services for small businesses, including LLC formation services, corporations, and non-profit organizations.
They have helped more than 20,000 businesses achieve their goals and thrive.
Their full-service compliance package includes annual reports and state filings. We decided to try out their registered agent service.
Honestly, for this price point, we did have a little higher expectations, but overall, their service was okay.
We did manage to stay on top of everything and their customer support was willing to answer all of our concerns.
You can deepen your understanding of this company by analyzing our Harbor Compliance review and evaluation.
Service Features:
Formation Package ($99 + $100 State Fee): formation package includes preparing and filing your articles of organization with the state and checking name availability.
Registered Agent Service (89-$99): Yearly rates range from $89 to $99 per state. If you pay for your Registered Agent Service in advance for two or more years, you will benefit from a 5-10% discount.
Pros
24-hour processing time
Personalized customer service
Positive track record
Cons
Higher price points
Limited services
Sign Up To Harbor Compliance
6 - MyCompanyWorks
MyCompanyWorks provides all the legal paperwork and tools you need to help your business succeed and maintain your company's legal status in Oregon.
It provides various services to ensure entrepreneurs and small business owners get their companies off the ground.
You can find anything your company needs, from basic registered agent services to complete incorporation solutions.
We found their services to be comprehensive and easy to use. They provided all the legal paperwork we needed to get the business off the ground and maintain its legal status.
Including a business plan, legal structure, EIN, and operating agreements.
Service Features:
Basic Formation Package ($59 + $100 State Fee): Basic Formation Package Features - Same business day processing, name availability search, preparing and filing articles of organization, unlimited phone/Email support, business bank account setup, banking resolution, access to scanned docs online, free logo, and more.
Entrepreneur Formation Package ($179 + $100 State Fee): Includes everything the Basic Package includes, plus MyCompanyForms lifetime forms & tax guide, federal tax ID, and one year registered agent service
Complete Formation Package ($259 + $100 State Fee): It includes everything the Entrepreneur Packages have, plus MyCompanyWorks premium initial and Annual Report Filing Service: Initial and Annual Report Filing Service, Automatic Minutes and Resolutions, ComplianceLock™ Alerts, Business Entity Monitoring, E-Ledger, E-Certificates, 5 GB Cloud Storage and Priority Support.
Registered Agent Service ($99): Prices begin at $99 per year. - The Entrepreneur Package and the Complete Package include a free first year of registered agent service.
Pros
Positive customer feedback
Helpful customer service
Simple process for incorporating your business
Sign Up To MyCompanyWorks
---
Benefits of Creating LLC in Oregon
Here are the main perks of creating an LLC in Orgon:
1. Personal Liability Protection
When you form an LLC, you're protected from any personal liability associated with business debts and lawsuits.
If someone sues your company, they cannot go after your assets to pay off any damages or legal fees [1].
2. Flexible Tax Options
When forming your Oregon LLC, you can choose which tax structure can work best for you.
You can be taxed either as a partnership or as a corporation.
This depends on how much self-employment income you make and what kind of liability protection you need for yourself as an owner of the business [2].
3. Inexpensive Formation
Creating an LLC can be done quickly and inexpensively in Oregon once all necessary paperwork has been filled out correctly by your attorney or LLCs specialists [3].
The process usually takes about two weeks before state officials approve it, but this varies depending on how busy their offices are at any given time of the year.
4. Easy to Form
Creating an LLC in Oregon is relatively easy as soon as you have all the necessary documents.
You're expected to file the appropriate paperwork with the state government and pay a small fee (around $100).
This makes it much simpler than incorporating it under traditional corporate laws (which require more time and paperwork).
5. Builds Business Credibility
In addition to being easy and fast, forming an LLC in Oregon also helps build business credibility because it is a state-recognized entity that protects against liability issues.
Aside from that, Oregon is known for its strong legal system. If you open an LLC in Oregon, potential customers and clients are likely to take it seriously.
Oregon LLC Formation Process
Business formation is a crucial stage in creating a company. Some businesses are small and easy to form, while others are large and complex.
Regardless of the size of your company, Oregon LLC formation is relatively easy and can be completed in the following five steps:
Step 1: Choose a unique name for your Oregon LLC
Step 2: Find an Oregon-based Registered Agent
Step 3: File Your Articles of Organization
Step 4: Develop a series of LLC Operating Agreements
Step 5: Get an Employer Identification Number for each series
Qualities to Look For in an Oregon LCC Service
The qualities to look for in an Oregon LLC service include the following:
Excellent Customer Service - Customers should be able to get help from their provider when they need it.
Reputation - A good reputation goes a long way. In addition to having high ratings on Google reviews and other sites where customers can give feedback about their experience with a company, it's essential to know how long an Oregon LLC service provider has been in business. If they have been around for many years, chances are their customers are happy with their services (and vice versa).
Wide Range of Services - You want a company that offers a wide range of services so that you can choose whatever best fits your needs at any given moment.
Competitive Pricing of Packages - Price out all different packages before deciding which works best for you. Some companies may offer lower rates than others on specific packages but higher rates on others. Comparing prices is imperative as it helps keep costs down.
FAQs
Is Oregon a Good State for LLC?
Oregon is one of the best states in which to form an LLC. The state has minimal filing requirements and affordable fees, making it a reliable option for entrepreneurs.
How Fast Can You Get an Oregon LLC?
You can get an Oregon LLC in about a week. However, the time it takes to form your business depends on whether or not you have a name or address for your new LLC. But it usually takes around 3-5 days.
BEST Registered Agent In Oregon Is...
Many LLC service providers in Oregon can help you with the legal and financial guidance you need to get your business up and running.
Each offers unique benefits and services, so it's important to do your research before selecting one.
Based on our research, ZenBusiness matches the quality you may want in an LLC service.
They provide quality guidance and assistance with formation, filing, and compliance.
We loved their customizable packages and competitive pricing that could fit any budget. Their affordable services can help you establish your business entity the right way.
Our #1 Recommendation
Pros
A variety of formation packages to choose from
Affordable price points
Worry-free compliance
Quick turnaround time
Loyal customer base
Get the BEST PRICE until the end of September
Cons
Non-profit business formation is not provided