If you're looking to hire an LLC formation service provider to handle your legwork, you have come to the right place.
We interviewed several LLC service clients who have already collaborated with these Maryland LLC services and have taken down notes on their personal pros and cons, their drawbacks, and the specific feature they have benefited from.
In this article, we have listed the best services in Maryland and discussed why they should be at the top of your list of choices. If you plan to have business in the state, you should give them serious consideration.
Editor's Choice
ZenBusiness
Click To Signup
#2nd Best Choice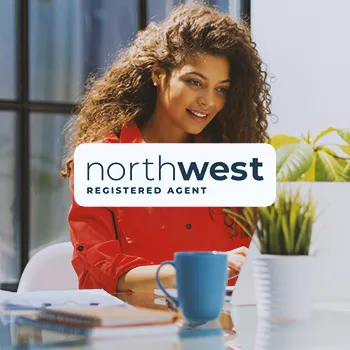 Northwest
Click To Signup
#3rd Best Choice
IncFile
Click To Signup
Our Top 5 Recommended LLC Services in Maryland (February 2023)
1 - ZenBusiness (Editor's Choice)
ZenBusiness provides one of the best services in Maryland. Established in 2016, they have become known for their high-quality registered agent services and affordable and reasonable business formation packages.
ZenBusiness has established its position as one of the top LLC formations service providers nationwide, with more than 300,000 formations to date.
With a customer satisfaction rating of 4.75/5 based on over 4,500 online reviews, they clearly offer high-quality services that meet clients' needs.
In addition, they also provide three LLC formation package tiers—making their LLC formation package the most well-rounded one we've tried.
Their basic package for LLC services costs $39, including free agent services and a free operating agreement template. Additionally, they will discount their other legal services.
Service Features:
Starter Formation Package (starts at $39): This package includes a complimentary CPA assessment, LLC formation, one-year registered agent service, and a free operating agreement template.
Pro Package (starts at $199): This package adds EIN registration, VIP processing, filing of annual reports, and yearly amendments (two).
Premium Package (starts at $299): Includes everything from Starter and Pro plus expedited filing, domain name, website email, and domain privacy.
Registered Agent Service (starts at $0):  This package includes complimentary registered agent service (one year) with any LLC formation package. This service renews yearly for a fee of $119 ($99 a la carte).
Pros
Various LLC formation packages
Reasonable price packages for limited liability company businesses
Offers a worry-free compliance
Quick process of business formation
Has great customer reviews online
Cons
Limited brand recognition
Sign Up To ZenBusiness
2 - Northwest Registered Agent Services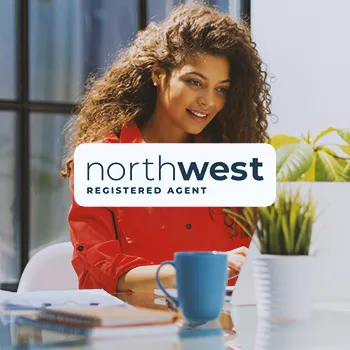 With more than two decades of experience, Northwest Registered Agent Services is a trusted provider of LLC services.
Established in 1998, they are one of the longest-operating companies in the limited liability company industry.
Thus, building up a good reputation for being dependable on their LLC services in the long run.
Northwest Registered Agent has established an outstanding reputation for providing top-notch customer service in the area of LLC formation.
We personally tested the Northwest Registered Agent LLC formation package and found it comprehensive yet affordable.
The Northwest Registered Agent LLC formation pricing starts at $39 and includes a free year of registered agent service—giving you the best LLC Filing services in Maryland in a budget-friendly manner.
Service Features:
Base Formation Package (starts at $39): This includes all the paperwork required for the LLC formation processes in Maryland, such as name searches and registration and filing formation documents. In addition, it also has a 1-year free registered agent.
Deluxe Package:  Base Formation Package and Employer Identification Number (EIN).
Registered Agent Services (starts at $0): This package offers one complimentary year of registered agent service that renews for $135/year after that.
Pros
Experts in their field
Prioritize privacy protection
LLC services fees are very clear
Formation packages include registered agent service for a year
Sign Up To Northwest Registered Agent Services
3 - IncFile
IncFile is an ideal choice for entrepreneurs and business owners looking to form LLCs; unlike many other Maryland registered agent providers, IncFile won't charge you for their formation services.
Thus, earning a spot on the best services in Maryland.
The only things that require payments are certification fees, Maryland state fees, and address fees.
While testing the IncFile service in Maryland, we were surprised by the fact that these were the only fees we had to pay.
At the same time, they offered us a very professional service and packages that supported our LLC formation needs.
IncFile's customer service department is highly applauded for its quick response time. Over 10,000 clients have overwhelmingly been satisfied with their service, with online reviews averaging nearly perfect scores.
Service Features:
Free Silver Package ($0 + $197 state fee): This includes Maryland LLC formation, a no-charge, first-year registered agent service, and lifetime business compliance alerts.
IncFile Gold ($199+ $197 state fee): Silver package plus operating agreement preparation, EIN registration, and banking resolution.
Platinum Package ($299+ $197 state fee): Includes a free business website, domain name, contract templates, and expedited priority filing.
Registered Agent Service (starts at $0): This includes free registered agent service for a year that renews at $199.
Pros
Extremely reasonable Maryland LLC formation service
Free agent service for one year included as part of the formation package
More than 800,000 businesses were helped
Customer service via phone and email
Cons
Too many third-party offers and upsells
Sign Up To IncFile
4 - LegalZoom
LegalZoom is the ideal choice if you want to start an LLC in Maryland or are a small business owner looking for the best services in Maryland.
This LLC formation services provider provides extensive legal services, including business formation, agent services, business annual report services, and consultation with independent attorneys.
Established in 2011, LegalZoom has earned a top-notch, excellent track record for helping over 4 million individuals navigate their legal needs. Half of these involve LLC formations.
However, LegalZoom's registered agent services may come at a higher price than other companies on this list as they have made a strong brand identity for over a decade.
In addition, their entry-level may be reasonable but not as feature-rich as the others.
But it does not change the fact that LegalZoom sits at the top of the LLC formation industry as the strongest brand among the companies. Hence, making their services one or arguably the best in Maryland.
Service Features:
LLC Formation Package ($79 + Maryland state fee): It also includes essential LLC filing services.
Basic Economy Package ($329 + Maryland state fee): It includes a business name search, Peace of Mind Review™, compliance check, and tax savings consultation (30 minutes).
Standard Package ($349 + the Maryland state fee): It also has an addition of deluxe organizers and official certificates and seals.
Express Gold Package ($349 + Maryland state fee): adds VIP processing and priority shipping (Express).
Business Advisory Plan: ($259): In this package, they offer access tax advice, legal documents, and attorney assistance. Charged twice a year.
Registered Agent Services: (starts at $159): Discounted first year when added to a formation package, then renews at an annual charge of $249.
Pros
The ultimate one-stop shop
Unrivaled brand awareness
Very large customer base
Cons
Costs more than competitors
Average client reviews
Sign Up To LegalZoom
5 - MyCompanyWorks
If you are looking for an LLC formation service that offers same-day filing—to avoid going through the troubles of doing it for a couple of days, you have come to the right place.
MyCompanyWorks is a mid-sized online business formation service that provides a same-day filing for your Maryland LLC—making their services one of the best in Maryland.
Not only that, but they also have an authentic track record and have helped over 60,000 businesses.
MyCompanyWorks is also perfect for business owners who want to form multiple LLCs. Not to mention, their setup wizard is a significant component of their brand.
It helps mobilize and walks you through the online LLC services and the process in its formation.
Regarding their customer service, MyCompanyWorks has more than 3,500 online reviews. All of which have a rating of an average of 4.5/5.
Service Features:
Basic Formation Package ($59): Includes drafting and filing of Articles of Organization, business name search, preparation of LLC Operating Agreement, organizational minutes, phone and email customer support, and company alerts.
Entrepreneur Formation Package ($179): Includes 12 months of registered agent service, Federal Tax ID Number (EIN) registration, and MyCompanyWorks business forms.
Complete Formation Package ($259): Has MyCompanyWorks premium features, which include annual report service with due date tracking, initial report service, monitoring of your business entity, compliance alert, and many more.
Pros
Has a same-day filing of LLC
Has a great customer support
Has many positive customer reviews
Cons
The only most expensive package is the one that includes a registered agent service
Comes at a higher price in the pricing spectrum
Sign Up To MyCompanyWorks
Advantages of Creating an LLC in Maryland
Creating an LLC in Maryland comes with benefits depending on what type of business you have.
This business entity shields a corporation's liability, including a sole proprietorship's tax flexibility. Listed below are some of the advantages that come with creating an LLC in Maryland.
1. Shields Personal Liability
Creating an LLC for your business comes with many benefits, including protection from personal creditors. With the LLC's protection, business creditors cannot go after your assets, such as your home, vehicle, or bank accounts [1].
Not only that, but forming an LLC in Maryland is one way business owners cab protect themselves from potentially costly personal liabilities caused by other LLC members
2. Pass-Through Taxation
Forming a Maryland LLC provides unique benefits, such as tax advantages, to those looking to establish their own corporation. That is how pass-through taxation comes into the picture [2].
It means your taxes are passed through your business—where it is directly paid to you as personal income.
In addition, creating an LLC in Maryland simplifies the tax process and reduces the tax burden. As a result, your Maryland-based LLC is no longer required to pay corporate and personal taxes, unlike larger corporations.
3. Less Complexity in Formation and Operation
Dealing with legal documents and paperwork on a regular basis can be burdensome. Creating an LLC in Maryland is the best option to secure your business.
It is easier to set up and manage. Compared to corporations, LLCs have simpler formation requirements and fewer administrative obligations.
In addition, Maryland makes creating an LLC simple, requiring only the submission of Articles of Organization to the Secretary of State. Furthermore, LLCs need not adhere to corporate protocols such as annual meetings or detailed minutes-taking.
4. Flexibility in Raising Capital
LLCs in Maryland offer significant advantages over other typical business structures, including the ability to raise capital and add new members without jeopardizing management control or ownership stakes [3].
Additionally, unlike other business entities like sole proprietorships and general partnerships, you must become partners with investors before accepting investments.
Maryland LLC Formation Process
Iti is a common misconception that Maryland small businesses must utilize an LLC formation service to form their own limited liability company. Fortunately, that is not the case.
Any business owner in Maryland can create an LLC on their own, potentially saving hundreds of dollars.
That said, you can complete the LLC formation process on your own—saving you hundreds of dollars.
Follow these seven (7) simple steps to establish an LLC in Maryland:
Step 1: Select a business name for your Maryland LLC
Step 2: Assign a Maryland registered agent
Step 3: Submit the Maryland Certificate of Formation
Step 4: Draft a Maryland LLC Operating Agreement
Step 5: Acquire an Employer Identification Number (EIN).
Step 6: Choose your Maryland LLC type
Step 7: Submit your Maryland LLC annual report
Qualities To Look For in a Maryland LLC Service
Competitive pricing of packages: When looking for the best Maryland registered agent services, you must consider the practicality of choosing a reasonable bundle that includes all the tools you need to establish your business.
Ease of use: Service providers should provide a streamlined order process and initiative online experience to make LLC formation quick and efficient.
Customer Support: Maryland LLC formation services that prioritize customer service with quick response times provides a hassle-free and worry-free experience.
Proven track record: The essential quality you must consider when choosing an LLC formation service is its track record. Confirm the company has an outstanding, top-notch track record and readily-available online client reviews.
FAQs
How Long Does It Take To Form My LLC in Maryland?
It can take up to 8 weeks to form your LLC in Maryland. Your mail filings for Maryland LLCs take 6 to 8 weeks to be approved. It considers the processing period of 4-6 weeks, including the time spent in the mail. Maryland LLC online filing approvals take seven business days.
How Much Does It Cost To Create a Maryland LLC?
It costs $100 to create a Maryland LLC. LLC's Articles of Organization with the Maryland Department of Assessments and Taxation online represent most of the cost of establishing an LLC. You must file franchise tax and yearly report with the Secretary of State in Maryland, annual report charge is $300.
Do I Need LLC Services in Maryland?
Yes, you need the best Maryland LLC service if you don't want to deal with all of the paperwork involved in the LLC creation procedure. You can complete the process independently because the Secretary of State does not mandate that you hire LLC services for your business formation.
How Many Small Businesses Are There in Maryland Today?
There are 477,233 small businesses in Maryland today, according to the most recent federal data. Out of 477,233 small enterprises, 134,095 are staffed. The remaining 343,138 are unstaffed small companies in Maryland.
What's the Best Maryland LLC Service for My Business?
Your choice should be determined by what you are looking for in a Maryland LLC formation service and which Maryland LLC formation services are best-suited and will benefit your business the most.
Our best pick is ZenBusiness because of its comprehensive and cost-effective LLC formation services. Whether you are a small business owner or entrepreneur, you will be saved from the worries that arise with starting a business, especially in the registration process.
The prices are very affordable for an LLC formation package. We received excellent value for our money with the included year of Maryland agent services, underscored by countless positive online reviews.
Our #1 Recommendation
Pros
Various LLC formation packages
Reasonable price packages for limited liability company businesses
Offers a worry-free compliance
Quick process of business formation
Has great customer reviews online
Get the BEST PRICE until the end of February
Cons
Limited brand recognition