5 Best LLC Services in Maryland (We Recommend in 2023)
If you're looking to hire an LLC formation service provider to handle your legwork, you have come to the right place.
In collaboration with my legal team, I personally tested several Maryland LLC services and have taken down notes on all the pros and cons, their drawbacks, and the specific feature I have benefited from.
In this article, we've gathered all this information and compiled a list of the best services in Maryland and discussed why they should be at the top of your list of choices. If you plan to have business in the state, you should give them serious consideration.
Editor's Choice
Rated by more than 2000+ customers
ZenBusiness
Click To Signup
81% of visitors chose this
#2nd Best Choice
Rated by more than 1000+ customers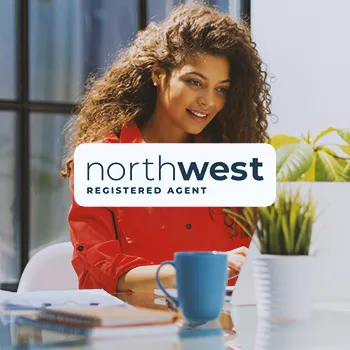 Northwest
Click To Signup
#3rd Best Choice
Rated by more than 1000+ customers
IncFile
Click To Signup
Our Top 5 Recommended LLC Services in Maryland (November 2023)
1 - ZenBusiness
(Best Overall)
Would you recommend ZenBusiness (Best Overall)?
ZenBusiness is known for quality Maryland LLC services and reasonable business formation packages.
They provide three business formation service package tiers—making their business formation service package the most well-rounded one we've tried.
Their basic package for LLC services costs $0 plus state fees. Additionally, they will discount their other legal assistance offerings.
With ZenBusiness, LLC formation becomes a walk in the park. Their platform is tailored for users, ensuring a prompt 10-12 minute filing.
Unlike other companies, the agent we spoke with did not push for additional LLC services but instead provided us with truthful guidance on the most suitable package for our needs.
Additionally, ZenBusiness offered us supplementary services, such as a form for a business operating agreement and an invoicing tool, which went beyond the basic LLC formation services.
Starter Formation Package ($0 + $155 State Fee): This package includes a complimentary CPA assessment, LLC formation services, standard filing speed (2 to 3 weeks), and banking and bank account free for a month. Next to essential documents, this package offers optional worry-free compliance, which is free for first year, and recommended to those who want to avoid any penalties and risks. After free period, it renews at $199 on yearly basis.
Pro Package ($199 + $155 State Fee): This LLC formation services package offers fastest ''rush'' filing speed when a business needs to be set in 1-2 business days. Employer ID number (EIN) which is used for tax reporting and opening bank accounts is included here. Know that hiring employees is not possible without an EIN, and this package enables it. An operating agreement is present here for smooth internal processes and legal protection.
Premium Package ($349 + $155 State Fee): Premium Package includes everything from Starter and Pro Package adding business documents templates. These templates are handy if you want optimized processes and operations. Plus, it saves time and  as well as time-saving steps.
Registered Agent Service ($199): This service renews yearly for a fee of $199.
Pros
Various packages to choose from
Reasonable price packages for limited liability company businesses
Compliance guarantee
Quick process of business formation
Has great online customer reviews
Cons
Excluding non-profit business formation
Sign Up To ZenBusiness
2 - Northwest Registered Agent
(Best Premium)
Would you recommend Northwest Registered Agent (Best Premium)?
By Maryland regulations, Northwest Registered Agent provides your Maryland business entity with all the advantages a registered agent must deliver in the state to meet LLC legal obligations.
Serving as your point of contact, they furnish your enterprise with a physical address in Maryland, receive mail and legal documents on your behalf during standard office hours, handle the procedure, and forward all your correspondence.
Our experience with Northwest Registered Agent has been very positive. We rank them at the top of our list due to their high-quality service and very knowledgeable customer support.
We managed to get through the initial filing in 9 minutes, and in less than 3 days, everything was set, surpassing our 5-day expectation.
We were impressed by their online platform, featuring an easy-to-use interface and straightforward instructions, which made the LLC formation process in Maryland a simple task.
LLC Formation Packages:
Basic Plan ($39 + $155 State Fee): Basic Plan comes with standard and expedited processing speed available. It comes with the organization's articles, an operating agreement, and one year of cost-free registered agent services.
Full Service LLC Formation Plan ($225 + $155 State Fee): Full-Service Formation Plan will get you all features from Basic Plan plus an operating agreement, limited mail forwarding for free, filling on the same business day, and a client account filled with tools and free forms.
Northwest Registered Agent Services ($125): Registered agent service fee comes free with Northwest forming your LLC. For the price of $5200, you get to have a registered business in all 52 jurisdictions. It includes free mail forwarding, privacy, and expert corporate guides.
Pros
Experts in their field
Prioritize privacy protection
LLC services fees are very clear
Formation packages include complimentary year of registered agent
Cons
A bit pricey with their LLC services in Maryland
Sign Up To Northwest Registered Agent
3 - IncFile
(Most Affordable)
Would you recommend IncFile (Most Affordable)?
IncFile is another great choice for entrepreneurs and business owners looking to form LLCs. Unlike many other Maryland registered agent providers, IncFile won't charge you for their formation services.
Thus, earning a spot on the best services in Maryland.
The only things you will need to pay are certification fees, Maryland state fees, and address fees.
While testing the IncFile services in Maryland, we were surprised by the fact that these were the only fees we had to pay.
At the same time, they offered us a very professional service and packages that supported our LLC formation needs. We also appreciated that their online dashboard was very easy to navigate.
Silver Package ($0 + $155 State Fee): With the Silver Package you get: unlimited name searches, drafting and posting the articles of organization, a full year of Maryland registered agent services cost-free, and unlimited customer support.
Gold Package ($199 + $155 State Fee): Besides features from Silver Package, Gold Package comes with tax consultation for your business, banking resolution and a banking account, an operating agreement, and lifelong company alerts.
Platinum Package ($299 + $155 State Fee): Platinum Package includes all features from Gold Package with additional templates for business contracts, free next-day filing, business email, and a domain name.
Registered Agent Service ($119): When you form any LLC package with IncFile you get your first year as Maryland Registered Agent Service for free. For features like a personalized dashboard and online access to your documents, it will cost you $119 after the first year that you get for free.
Pros
Extremely reasonable Maryland LLC formation service
One year free agent service included in the formation package
Extensive experience
Good customer service
Cons
Too many third-party offers and upsells
Sign Up To IncFile
4 - LegalZoom
(Best Essentials)
LegalZoom is a decent choice if you want to start an LLC in Maryland or are a small business owner looking for a wider range of services.
They provide extensive legal services, including business formation, agent services, annual reports, and independent attorney consultation.
They also offer a 60-day evaluation period for their services, giving customers the opportunity to assess their satisfaction with the services provided.
If for any reason a customer decides they are not satisfied, LegalZoom provides a refund without hesitation.
We found LegalZoom's pre-filled Operating Agreement to be very convenient, and we were impressed by the knowledge and professionalism of their support teams who provided us with helpful guidance throughout the process.
However, LegalZoom's registered agent services may come at a higher price than other companies on this list as they have made a strong brand identity for over a decade.
In addition, their entry-level may be reasonable but not as feature-rich as the others.
But it does not change the fact that LegalZoom is the strongest brand among the companies at the top of the LLC formation industry. Hence, making their services one or arguably the best in Maryland.
LLC Formation Packages:
Basic Package ($0 + $155 State Fee): Basic package incorporates comprehensive name search and business entity filing, full digital LLC welcome packet, a customizable website powered by Wix and an article of organization.
Pro Package ($249 + $155 State Fee): Pro package comes with all the Basic package features plus the founder's kit with a personalized notebook, EIN, consultation for tax saving and an all-inclusive guide on licensees for Maryland.
Premium Package ($299 + $155 State Fee): The premium package comes with a first-hand tailored guide from a professional business attorney. You'll also have changes to your LLC documentation and unlimited 30-minute attorney consultations within the initial 90 subscription days.
Registered Agent Services: ($299): If you choose LegalZoom to form your company, you will pay $50 less for the registered agent. Following that, renewal would cost $299.
Pros
The ultimate one-stop shop
Unrivaled brand awareness
Very large customer base
Cons
Costs more than competitors
Average client reviews
Sign Up To LegalZoom
5 - MyCompanyWorks
If you are looking for a Maryland LLC formation service that offers same-day filing—to avoid going through the troubles of doing it for a couple of days, then MyCompanyWorks would be a great choice.
We were thoroughly impressed with MyCompanyWorks' registered agent services, which efficiently handled court documents and IRS communications, keeping us well-informed of all necessary matters.
MyCompanyWorks also offers a 100% satisfaction guarantee, ensuring customer satisfaction by addressing any issues or providing a refund.
To request a refund, customers need to submit a written request via email within 90 days of the purchase date, return any provided documentation, and explain the reason for the return.
MyCompanyWorks is also perfect for business owners who want to form multiple LLCs. One of the most notable components of their brand is their setup wizard which has helped tens of thousands of businesses with LLC formation.
The wizard helps mobilize and guides you through each step of the online LLC formation process.
MyCompanyWorks has strong online customer feedback with positive reviews in excess of 3,500. All of which have a rating of an average of 4.5/5.
LLC Formation Packages:
Basic Formation Package ($59 + $155 State Fee): Basic Formation Package has many features, such as business processing on the same day, name availability search, unlimited phone/Email support, preparing and submitting articles of organization, personalized organizational minutes, banking resolution, individualized operating management and much more.
Entrepreneur Formation Package ($179 + $155 State Fee): The Entrepreneur Formation Package has the same features as Basic Formation Package. It also includes a tax guide, federal tax ID, and one-year cost-free Registered Agent Service.
Complete Formation Package ($259 + $155 State Fee): Complete Formation Package comes with all features that Enterprenuer Formation Package contains and many more. Some of them are MyCompanyWorks premium initial and Annual Report Filing Service.
Registered Agent Service ($99): Starting at $99 per year. For the first year with Complete Formation Package and Entrepreneur Formation Package, you get Registered Agent Service for free.
Pros
Has a same-day filing of LLC
Exceptional client support
Customer reviews are very positive
Cons
Registered agent service only comes with a premium package
Comes at a higher price
Sign Up To MyCompanyWorks
---
How We Picked And Tested The Best LLC Services In Maryland
Our methodology involved a comprehensive and hands-on approach. We meticulously reviewed and tested various LLC services in Maryland to ensure our recommendations were based on actual user experiences and reliable data.
We examined a diverse range of LLC service providers operating in Maryland. Our team interacted anonymously with these services to gain a genuine user experience, free from any biases.
Our assessment focused on several key aspects. We looked at the pricing structures, the range of services offered, the ease of use of their platforms, and the quality of customer support. Additionally, we considered the speed of service delivery and the overall reputation of each provider in the market.
1. Pricing
By considering pricing, you can assess the value provided by the registered agent service. This includes evaluating the range of services, customer support, and additional features included in the package.
ZenBusiness, with its $0 basic package plus state fees, stood out for its affordability. IncFile also offered competitive pricing, with a free basic package plus state fees.
These providers offer a balance of cost-effectiveness and quality service.
Northwest on the other hand is quite expensive with the full formation package costing $225. However, you can get the package for $39 inclusive of registered agent services if you sign up through our link.
2. Customer Support
Effective communication through customer support helps manage client expectations regarding timelines, legal outcomes, and the nature of the legal process, reducing potential misunderstandings and dissatisfaction.
We evaluated the availability of multiple communication channels like phone, email, and live chat. The speed of response and the quality of information provided were also key factors.
Based on this evaluation, providers like ZenBusiness and Northwest Registered Agent excelled with their responsive and knowledgeable support teams.
MyCompanyWorks lagged in response time which affected the quality of support offered.
3. Service Features
The range and quality of services, such as operating agreements, EIN registration, and additional services like mail forwarding or legal document drafts, are crucial for comprehensive LLC support.
Following our review, ZenBusiness and Northwest Registered Agent provided a wide array of services, including essential and additional features.
Some providers like LegalZoom, however, offered limited services or charged extra for features that others included.
4. Turnaround Time
A service provider that consistently delivers fast results reflects professionalism and dedication to client needs. It builds trust and confidence in the service provider's capabilities.
During our evaluation of service speed, we assessed how swiftly each service processed and relayed legal documents.
Providers like ZenBusiness and Northwest stood out for their expedited processing options; they filed our formation paperwork with the state in less than 72 hours.
5. Reliability and Reputation
A provider's reputation and reliability, as reflected in user reviews and ratings on platforms like TrustPilot, are indicative of their service quality and customer satisfaction.
We looked at customer feedback and external reviews to gauge the trustworthiness of each service. Providers like ZenBusiness, with consistently positive reviews, were rated 4.9/5.
6. Ease of Use
A user-friendly website is a key aspect of selecting a service provider that aligns with your business's needs and objectives. The simplicity and intuitiveness of the online platform are crucial for a hassle-free experience.
We found ZenBusiness to have the most streamlined, easy-to-navigate website and user dashboard.
However, we feel that LegalZoom should improve in this area as their website is not as intuitive and can result in more user errors when entering information or filling out forms.
7. Local Expertise
Demonstrating knowledge of local Maryland laws and regulations enhances the credibility of the online legal service and builds trust with clients who are seeking assistance with state-specific legal matters.
We tested different providers and listed these 5 who demonstrated local expertise, particularly with the laws governing the formation and maintenance of Maryland LLCs.
Steps to Start an LLC in Maryland
Follow these seven (7) simple steps to establish an LLC in Maryland:
Step 1: Select a business name for your Maryland LLC
Step 2: Assign a Maryland registered agent
Step 3: Draft the Maryland Certificate of Formation
Step 4: Draft a Maryland LLC Operating Agreement
Step 5: Acquire an Employer Identification Number (EIN).
Step 6: Choose your Maryland LLC type
Step 7: Submit your Maryland LLC annual report
FAQs
Do I Need LLC Services in Maryland?
Yes, you need the best Maryland LLC service if you don't want to deal with all of the paperwork involved in the LLC creation procedure. You can complete the process independently because the Secretary of State does not mandate that you hire LLC services for your business formation.
How Many Small Businesses Are There in Maryland Today?
There are 477,233 small businesses in Maryland today, according to the most recent federal data. Out of 477,233 small enterprises, 134,095 are staffed. The remaining 343,138 are unstaffed small companies in Maryland.
Our Verdict
The best LLC formation service must provide a good range of services and a user-friendly experience that takes the guesswork out of starting a Maryland business venture.
After closely examining several Maryland LLC formations services, we are confident that ZenBusiness delivers such an experience with packages that begin at a budget-friendly price point.
We found that even the basic business formation service package provides the necessary resources to get up and running quickly.
You don't have to take our word for it; they have earned countless customer praise for consistently delivering on their promise to provide cost-effective yet high-quality business formation service.
Our #1 Recommendation
ZenBusiness (Best Overall)
Pros
Various packages to choose from
Reasonable price packages for limited liability company businesses
Compliance guarantee
Quick process of business formation
Has great online customer reviews
Get the BEST PRICE until the end of November
Cons
Excluding non-profit business formation