Choosing the best-registered agent service in Georgia is a critical step in starting an LLC. After all, this service will manage all of your legal notifications and filings, assuring that your company remains compliant with the laws of Georgia.
To help you make the best choice for your business, our legal experts and attorneys have completed extensive research and tested the five best-registered agent services in Georgia.
We've considered each service's features, pricing, and support to determine which offers the most value for your business.
Editor's Choice
Rated by more than 1000+ customers
Northwest
Click To Signup
79% of visitors chose this
#2nd Best Choice
Rated by more than 2000+ customers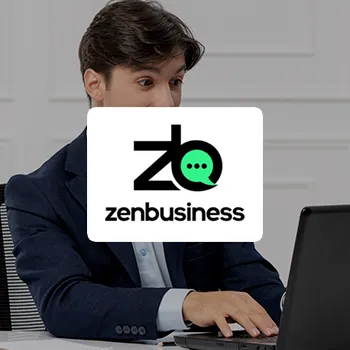 ZenBusiness
Click To Signup
#3rd Best Choice
Rated by more than 1000+ customers
IncFile
Click To Signup
Top 5 Registered Agents in Georgia (September 2023)
1 - Northwest Registered Agent (Editor's Choice)
Would you recommend Northwest Registered Agent?
Northwest Registered Agent provides a wide range of services to help you run your business.
They will provide a Georgia-based street address, and their registered agents will keep you informed of upcoming filing deadlines.
This includes annual returns, franchise taxes, and other vital records that must be filed on time to remain compliant.
Their high-quality Georgia registered agent service is supported by a US-based customer service team whose members are accountants, former lawyers, and small business owners and entrepreneurs.
We recently had the pleasure of using Northwest Registered Agent services in Georgia, and from our firsthand experience, we can say that their representatives are knowledgeable on any law-related matter.
All necessary documents were quickly forwarded to our street address, ensuring that our paperwork was completed promptly.
Service Features:
Registered Agent Services ($125): The first year of Georgia registered agent service is free if you use Northwest Registered Agent to incorporate your LLC.
Basic LLC Formation Plan ($39 + $100 State Fee): Same-day filing, an operating agreement, a whole year of registered agent service, and free forms in a client account.
Full-Service LLC Formation Plan ($225 + $100 State Fee): This plan comes with 12-month Georgia registered agent service (if you form your LLC with Northwest Registered Agent), same-day filling, and free limited mail forwarding.
Pros
Strong protection of information
Professional customer service
Clear charges
1-year complimentary service package of the best registered agent service
Cons
Higher pricing than the registered agent service competition
Sign Up To Northwest Registered Agent
2 - ZenBusiness
Would you recommend ZenBusiness?
ZenBusiness is the perfect go-to for anyone needing Georgia registered agent services without LLC set up at a low price.
For just $199, you will get access to personalized customer support and easy-to-use software alongside their registered agents, offering comprehensive registered agent service coverage.
ZenBusiness bases its business on reasonable prices and customer commitment through a transparent, user-friendly interface.
We had a good experience with ZenBusiness from the initial consultation to the final product. They supported us through every step and informed us that the 60-day money-back guarantee policy excludes any state fees.
This is a unique offer, as most LLC services have a 30-day refund policy.
Our team was also pleased with the speed and efficiency with which our project was completed. We were able to launch our business on time with no major issues.
Looking for more information about this company? Be sure to check out our detailed review of ZenBusiness.
Service Features:
Registered Agent Service ($199): The registered agent service fee is a late payment that is levied after the business is founded and is $199 each year.
ZenBusiness Starter Plan ($0 + $100 State Fee): This registered agent package has a regular filing speed (2 to 3 weeks), provides LLC filing service and, and guarantees 100% accuracy. With this package you can choose optional worry-free compliance that is free for a full year. Afterwards, it renews at $199/year.
ZenBusiness Pro Plan ($199 + $100 State Fee): Pro Plan offers the fastest ''rush'' filing speed of 1 to 2 business days on average, making it great for urgent business. Next to an EIN, with this package you will get an access to an Operating agreement to help you create framework for operations, structure, and even voting rights.
ZenBusiness Premium Plan ($349 + $100 State Fee): With Premium option you will get everything that you need for full-online branding and presence, including domain name, business email address, and customizable company website with hundreds of easy-to-use templates. For easier and faster processes, this plan includes business document templates.
Pros
An affordable and transparent registered agent pricing structure
Extended chat support hours
Great customer feedback online
Full refund within 60 days
Cons
Low level of brand awareness
Sign Up To ZenBusiness
3 - IncFile
Would you recommend IncFile?
IncFile makes it easy and free to form an LLC in Georgia. Plus, they offer a full year of registered agent services at no cost, making it a great choice for startups and those who are on a tight budget.
IncFile gave our team a cost-effective solution for Georgia registered agent services. They will help you with filing, provide a Georgia registered office, and offer three different plans with various features.
We tried their Georgia registered agent packages and found that their platform is user-friendly and allowed us fast access, and easy file organization.
Even though they have a lot of add-ons and upgrades, their online filing status reminders were helpful. Plus, we loved a one-hour business tax counseling.
Service Features:
Registered Agent Services ($119): If incorporated utilizing any LLC formation package, the registered agent would come at no cost in the first year. After the first year, the renewal charge will be $119.
Free Silver LLC Formation Plan ($0 + $100 State Fee): The package will provide you with preparing & filing the Articles of Organization, unlimited name searches, and free registered agent service for a year.
IncFile Gold LLC Formation Plan ($199 + $100 State Fee): Including the Silver package, this package will also provide you with an EIN business tax number, and IRS Form 2553. You will also get an operating agreement, lifetime company alerts banking resolution, an online access dashboard, a business banking account, and business tax consultation.
Platinum LLC Formation Plan ($299 + $100 State Fee): Platinum Package provides a next-day filing, a free business website, and more. This package also includes a domain name and a business email.
Pros
User-friendly dashboard
Free year of reliable registered agent service with full formation packages
Fast turnaround times on all processing
No extra costs
Cons
Provides few options for support
Sign Up To IncFile
4 - Rocket Lawyer
Aside from having very strategic estate planning software, Rocket Lawyer is also qualified in LLC services.
They cover both the registered agent service and the creation of LLCs. We would recommend them to those looking for high-quality legal benefits.
Rocket Lawyer guarantees successful cooperation and coverage of all client needs with the agent services.
Thanks to their attorney services we could handle all the paperwork easily, while their free trial allows us to test their premium service for a week.
Be careful about the free trial, as they auto-bill. We loved the contact with real attorneys, but we found auto-billing to be stressful.
They do provide a good value with a monthly plan, which is why we recommend them.
Service Features:
Registered Agent Service ($149.99 for non-members): You will get a 25% discount if you are a member. Membership will cost you $39.99 monthly.
LLC Formation Plan ($99.99 + $100 State Fee): Get for free with a $39.99 membership per month. Benefit from free legal documents and attorney services, free LLC business formation services, as well as a 25% discount applied for Georgia registered agent services.
Pros
Responsive customer support
Prices are based on subscription
Professional legal support
Cons
Service features are limited
You must provide your credit card information to access a free trial
Sign Up To Rocket Lawyer
5 - LegalZoom
Just like the Rocket Lawyer, LegalZoom is the right place if you need various services from experts.
They both come with some great features, with LegalZoom having a richer experience with new small businesses.
As for their registered agent service, you can expect calendar compliance, unlimited cloud storage, and high data security.
From our experience, they will offer you a 60-day money-back satisfaction guarantee, access to an attorney, and many one-time services, such as reserving your entity name.
Service Features:
Registered Agent Services ($299): The first year will cost $249 if you create your LLC with them, then the renewal price will be $299. The services include email alerts, Compliance Calender, unlimited online storage, and a $1 M identity theft protection.
Basic LLC Formation Plan ($0 + $100 State Fee): This plan provides a name search and a digital LLC package. You will also get articles of organization and a WIX-supported website for online presence.
Pro LLC Standard Formation Plan ($249 + $100 State Fee): Here, you'll get all Basic package features included plus an operating agreement. The package also comes with EIN, an initial phone consultation on taxes and insurance, and a comprehensive business insurance guide.
Premium LLC Formation Package ($299 + $100 State Fee): This plan will cover everything in the Pro package, along with an engaging guide from an experienced business attorney. You'll also enjoy unlimited attorney consultation for 30 minutes on the latest legal topics and updates on your LLC document for the first 90 days of the first subscription.
Pros
Provide professional customer support
High brand recognition and trust
Large customer base
Cons
Online customer reviews are mediocre
Registered agent isn't included in LLC formations
Sign Up To LegalZoom
Benefits of Partnering With an Established Registered Agent In Georgia?
Partnering with an established registered agent may come with a few extra fees, but other significant advantages make the extra fees completely worth it [1].
Below are 4 benefits of partnering with a registered agent service in Georgia:
1. Avoid Non-Compliance Risk
A registered agent service ensures that all your filings, notices, and documents sent to your business are received on time and in the proper format.
This helps you remain compliant with all state laws and regulations and avoids potential fines or penalties resulting from non-compliance.
2. Maintains privacy
With the help of a registered agent, an LLC owner does not have to worry about many privacy issues.
A registered agent service ensures that your address is not exposed to public records. They provide a physical address for delivering all legal papers, including in defendant LLC cases [2].
3. Highly dependable
Registered agents are staffed with experienced professionals who are available to answer questions, provide timely notifications, and ensure that your business remains in compliance with Georgia's regulations.
With the help of a registered agent service, you can rest assured that your business is in good hands and that all of your legal documents will be taken care of promptly and efficiently.
4. Convenience
Partnering with a registered agent service in Georgia offers the ultimate convenience.
You won't have to worry about remembering to file important documents on time or having to take time out of your day to drop off documents at the Secretary of State's office.
Plus, you'll get notifications and reminders when documents are due, so you can be sure your business is always up to date.
What Is the Cost of Employing Georgia Registered Agent Service?
Generally, the cost of employing a full Georgia registered agent service is around $125-$300 a year. You can also opt for a more basic registered agent service that costs less than $50 to $100 a year. If you require more specialized services, the cost is higher.
Nonetheless, the cost of forming an LLC in Georgia would be significantly reduced if you decided to serve as your registered agent.
Also if you need to change your current registered agent, you can read our article on how to change a registered agent in Georgia.
Who Is Eligible To Be a Georgia Registered Agent?
In Georgia, any individual or corporation can potentially serve as a Registered Agent.
However, the individual must have the following qualifications:
Be a resident of the state of Georgia
Have a physical address in the state of Georgia
Be available during normal business hours
Be able to receive service of process
Be willing to forward documents to the entity you are representing
FAQs
Is My Georgia LLC Required to Have a Georgia Registered Agent?
Yes, your Georgia LLC needs to have a Georgia-registered agent. Every LLC created and registered with the Georgia Secretary of State must designate a registered agent. Without it, the Secretary of State won't accept your LLC formation filing.
What Does a Georgia Registered Agent Do?
A Georgia registered agent acts as your business's point of contact. This means they are the go-to for receiving any service of process - such as legal notice of a lawsuit or legal documents from the Secretary of State - for your LLC.
Can a Business Be a Georgia Registered Agent?
Yes, a business can be a Georgia-registered agent. It must be a validly formed business entity, must have a physical address in Georgia, and must provide service to the Georgia Secretary of State during regular business hours.
Can I Act as My Own Registered Agent in Georgia?
Yes, you can act as your own registered agent in Georgia, which means you will be the person in charge of receiving all official documents on the company's behalf.
Can I Use a PO Box for My LLC in Georgia?
Yes, you can use a PO Box for your LLC in Georgia. The Georgia Secretary of State's office allows LLCs to have a PO Box listed as the legal address for the business. Remember that the PO Box must be in the same county as your LLC's business address.
Can I Use a Virtual Address for My Georgia LLC?
Yes, you can use a virtual address for your Georgia LLC. For small company owners, it is arguably a better alternative than listing their home addresses. Plus, it enables startups and small business owners to have a physical presence in any place without incurring the hefty fee of office space rentals.
And the Best Registered Agent in Georgia is...
When searching for a Georgia registered agent, it's important to consider their service features, customer reviews, and cost. For the best Georgia registered agent, we highly recommend Northwest Registered Agent.
They offer all the necessary Georgia registered agent services to help your LLC grow and succeed. They are professionals equipped to assess your business needs and identify the most suitable services for your company.
Our experience with Northwest registered agent services in Georgia was incredibly positive. We received all the necessary documents promptly, and the staff was incredibly helpful in answering any questions.
They are perhaps the longest-running service in the industry, so you can't go wrong with them.
Our #1 Recommendation
Northwest Registered Agent
Pros
Strong protection of information
Professional customer service
Clear charges
1-year complimentary service package of the best registered agent service
Get the BEST PRICE until the end of September
Cons
Higher pricing than the registered agent service competition