If you're looking for business formation services, Inc Authority is a trusted choice. They have been helping businesses since 1989 and have helped hundreds of thousands of businesses.
As a seasoned consultant expert in the field of business, I collaborated with various online formation services to determine the legitimacy, efficiency and reliability of each company.
After employing the service of Inc Authority, I'll provide a thorough review regarding their packages, benefits, costs and other considerations to help you determine if it is the right fit for your company.
What Is Inc Authority?
Inc Authority is an LLC formation service offering additional paperwork and helping businesses meet legal requirements.
Inc Authority's business isn't the largest, but it has a long track record of helping businesses.
Formed in 1989, Inc Authority has over 30 years of experience with small businesses, has helped to create over 25,000 LLCs every year, and has started over 250,000 businesses in the last 30 years.
They strive to make forming a limited liability company less confusing and more affordable for small business owners.
Our #1 Recommendation
Inc Authority
Service Features and Prices
Here are their unique features and pricing plans:
Entry LLC Formation Package ($0 Plus State Fees):

Includes a business name availability check, Authority's registered agent service, filing, S Corp forms, digital documents, a tax planning consultation, credit, and customer service reps that can be reached by email or phone.

Starter Business Bundle ($399 Plus State Filing Fees):

Includes everything from the entry package and an LLC operating agreement, state filing of articles, company record book, meeting minutes and resolution, an employer identification number, annual compliance alerts, website domain registration, a tax consultation, and a success advisor.

Business LLC Executive Bundle ($499 Plus State Filing Fees):

 Includes everything from the previous two packages, a business license report, and business credit.

Tycoon LLC Business Bundle ($799 Plus State Filing Fees):

Includes everything from the previous packages and express processing, a business credit coach, a credit building system, a business credit dashboard, and credit bureau registration.
Inc Authority also offers an A la carte menu with add-ons, including a trademark, a living trust, a website domain and marketing, business plans, funding, an operating agreement, EIN, same-day filing, express delivery, and more that can be added to any package.
Additional Features
Here are some of the additional services and features Inc Authority offers:
Exclusive client access to accounting and licensing plans

Personalized business advice

Bank specialists and tax consultants

Business license reporting software
Inc Authority Benefits
These are the advantages of working with Inc Authority.
1. Helpful Upgrades
Inc Authority's upgrades make it suitable for business owners to tailor to their needs.
If you want free basic filing but want express filing or a trademark, you can choose the base package, which is $0, and add those services to your package based on your business needs.
We found the upgrades to help start our business.
2. Inexpensive Business Formation
Based on my experience with other formation services, the most notable feature of Inc Authority are the free filing services they offer. Since all the clients have to shoulder are the state fees, the company is ideal for new businesses, as well as small companies.
Inc Authority knows that registering an LLC can be expensive, and they strive to help businesses by making the process inexpensive.
In our experience, their basic package is one of the most affordable services available.
3. Highly Experienced
Inc Authority has over 30 years of experience and has helped to form hundreds of thousands of businesses successfully.
They have experienced customer service reps that can walk you through the entire process.
In our experience, their team is very experienced and could quickly answer any questions.
4. Positive Reviews
Inc Authority has generated impressive feedback from customer reviews. The company managed to earn an average of a 4.8 out of 5-star rating on Trustpilot with over 17,000 correspondents [1]. In my years as a business consultant, it is an excellent rating across all platforms.
They also have a 4.5 out of 5-star rating on Google with over 1,200 reviews.
Inc Authority customer reviews praise their customer service reps for being knowledgeable, quick process, and being a one-stop solution for businesses.
5. Customer Support
Inc Authority's customer support team is full of knowledgeable individuals that can quickly answer your questions or walk you through the entire process.
The customer support team also takes just minutes to get in contact with.
In our experience, every individual we spoke to on the team responded quickly to each method and answered our questions easily.
6. User-Friendly
After navigating the Inc Authority website, I appreciated the simplified step-by-step process that was straightforward and easy to follow. The procedure expedited all the services I availed of without the usual intrusive upselling common in some companies.
Everything is laid out, so the packages and pricing are easy to see, as well as what is included in each package.
We found that their website and process were simple to use.
"Inc Authority's services are simple to use on their website. They walk you through the step-by-step process."
- Matt Horowitz, Founder & Educator LLC University
7. Success Advisors
The business advisors of Inc Authority provided guidance and simplified the entire formation process. After all my years in the industry, working with the company was a straightforward and even a pleasurable experience.
The advisors can help you with business questions, direct you to resources, help with legal or tax advice, and more.
They can walk you through amendments to your legal documents and help you find the correct forms. The success advisor can also help with financial products to help your business.
In our experience, the added benefit of the success advisor helped to ease the LLC formation process.
8. Business Funding Analysis
Inc Authority's business funding analysis connects you with sources to fund your business. This can be helpful for new business owners that need to become more experienced in finding sources of capital for their new business venture.
In our experience, this tool can be helpful for new business owners to get them started right.
9. Business Tax Analysis
Inc Authority offers business tax analysis and business tax planning. It can be crucial to know where to begin with business taxes if you are forming a new business.
Their business tax planning can help you know how much to put back for various taxes that you will owe at the end of the year.
10. Free S-Corp Document Filing
The legal processes sometimes overwhelm business owners, from choosing between an LLC and an S-Corporation to submitting Articles of Incorporation. Consequently, seeking assistance from a supplier of document filing services becomes important.
We discovered that the company's plans offer the opportunity to submit IRS Form 2553, often known as an S-Corp election.
Although registering an S-Corporation online is similar to registering an LLC, you must still fill out the information about your business and its founders.
Similar to their free LLC formation services, Inc Authority offers a free S-election paperwork filing service, a huge benefit.
11. Online Document Storage
We found it intriguing throughout our assessment of Inc Authority that they provide free cloud storage. You can store your startup papers, like an operating agreement if you utilize their services so that you may access them whenever you want.
Additionally, this online business formation service sends your startup documentation to your online storage and hard copies.
12. Corporate Bylaws
The corporate bylaws are a crucial document that aids in directing start-ups as they go about their business.
Only a few US states demand a corporate agreement from LLCs; hence you can hire IncAuthority to draft it for you when forming your LLC.
13. Federal Trademark Services
Users of Inc Authority may create a federal trademark to establish their brand identity on social media, email, websites, and shop signs.
This business formation service grants you sole use of your trademark in the United States, prevents trademark infringement, ensures trademark ownership, and raises the value of your business.
Downsides
Here are the disadvantages of using Inc Authority as your LLC service.
This business formation service facilitates the business formation of limited liability companies and corporations only. It cannot register nonprofits, DBAs, or sole proprietorships; hence it's a huge disadvantage for business owners in these sectors.
Despite access to tax, finance, and company credit specialists, Inc Authority does not offer a team of attorneys, often provided with other incorporation services.
This company does not offer access to a network of attorneys who may assist them with 501(c)(3) applications, legal agreements, yearly reports, corporate licenses, seller's permits, and other matters.
Who Should Hire Inc Authority?
Any business owner looking to start a new venture on a budget should hire Inc Authority.
Inc Authority is also great for those looking for upgraded options to help your business long-term, like tax analysis, express filing, a trademark, and more.
Their base LLC service is completely free besides the state filing fee, and their process is simple and comes with top-notch support.
Other Users' Testimonials
"Inc Authority is a one-stop shop! You can fill out an application, get your business email and domain, set up your business bank account, and have a free agent to help with your business. The advice and knowledge the agent provided helped. You can't go wrong forming your LLC through Inc Authority"
- Ramona Hicks, Trustpilot
"I received a call from a representative to confirm my information. He addressed me like family instead of just another customer. I felt that I was talking to a professional that was a friend, and he answered all my questions quickly and smoothly. And overall a very, VERY positive experience."
- Jessica Kelly, Trustpilot
"This being my first LLC, I was nervous. However, when talking to Alyana, she made things straightforward and understandable. Taking time to explain things and ensuring everything was correct, and I had everything I needed to get off a good start to starting my business. Thank you, Alayna, for your support and for making the process very smooth for me."
- Shane Lay, Trustpilot
"The whole experience was amazing. I started the process online but didn't get to finish it. I received an email from Josie giving me a nudge to finish it. I called and spoke with Sarah, who was very patient while I was at work! She then transferred me to Paolo, who brought me to the finish line. He made sure that I understood better what I needed and what I could expect. Thank you all for making this easy."
- Bonia Jackson, Trustpilot
"I was a little worried at first with the price, but after everything was said and done, it was worth it to have all the help I got. Hayden Hughes helped walk me through all the paperwork and was very knowledgeable, and easily answered all my questions. He was honest and upfront about it, and I am confident if I have any questions, I can reach out to him, and he will be able to help me moving forward."
- Savanna Plummer, Google
Comparison to Other Services
Let's see how Inc Authority weighs up compared to its biggest competitors.
1. ZenBusiness
Both ZenBusiness and Inc Authority offer LLC formation services. They provide similar services, both of which start at $0. Inc Authority offers registered agent service in its base package, which ZenBusiness doesn't.
However, in its base package ZenBusiness offers worry-free compliance, and free month trial of banking, bank account, Money Pro Bookkeeping, and customizable website builder.
Comparing the two, the upgraded plans are less expensive for ZenBusiness than Inc Authority; however, Inc Authority has add-ons for their packages, as does ZenBusiness.
ZenBusiness tends to have a quicker turnaround time for filling your LLC (with the fastest ''rush'' speed of 1 to 2 business days in their Pro plan), although you can pay for expedited filing with Inc Authority.
To access a comprehensive evaluation of this organization, refer to our review of ZenBusiness.
Related articles:
2. Northwest Registered Agent
Northwest Registered Agent and Inc Authority have features in common, including one year of free premium registered agent service, positive customer reviews, and more. However, there are some significant differences between these services.
Inc Authority offers a zero-cost LLC formation service, while Northwest's plans begin at $39.
Northwest also provides more personalized customer support than Inc Authority, which can be beneficial to certain business owners.
Inc Authority does offer features that Northwest Registered Agent Service doesn't, such as tax planning consultation and business funding analysis.
3. IncFile
Incfile and Inc Authority offers free LLC formation services, a tax consultation, and a registered agent. However, there are some differences between these two businesses.
Incfile enables you to incorporate as an S-corporation, C-corporation, or non-profit, whereas Inc Authority focuses on LLC creation. Incfile also allows you to create a DBA, while Inc Authority does not.
As for registered agent services IncFile charges $119 upfront. On the other hand, Inc Authority offers the benefit of a free agent, enabling you to save administrative expenditures and launch your firm immediately.
Inc Authority has a large number of positive reviews, as does Incfile, but Incfile has a higher number of negative reviews that mention mainly customer service issues.
Also, if you are choosing the base package, Inc Authority provides more features for the price.
FAQs
Is Inc Authority A Legitimate Business?
Yes, Inc Authority is a legitimate business. They have been operating for over 30 years and have formed over 250,000 businesses. They also have over 17,000 reviews on Trustpilot with a 4.8 out of 5-star rating.
How Much Is It To Form An LLC With Inc Authority?
With Inc Authority, it costs $0 plus state fees to form an LLC. The actual cost varies depending on how much your state filing fee is.
Is Inc Authority A Good Way To Start An LLC?
Inc Authority is an excellent way to start an LLC. They offer LLC services that other businesses don't, such as business tax credits, registered agent services, and a tax planning consultation.
How Long Does Inc Authority Take To Process Your LLC?
It usually takes between two to three weeks for Inc Authority to process your LLC. Each state has processing times ranging from a few days to a couple of months, and Inc Authority bases its turnaround times on the state processing the application.
Other Than Forming an LLC, What Does Inc Authority Do?
Other than forming an LLC, Inc Authority services include bylaws, meeting minutes, a business license report, business license search, trademark services, business credit reporting bureau and credit assistance, EIN, and more.
What Is Inc Authority's Refund Policy?
Inc Authority provides a 60-day money-back refund policy. They will refund you minus filing fees paid to the state agency or any third-party service providers.
Does Inc Authority Offer Website Help?
Inc Authority does offer website help. They offer a website builder, web hosting, a business email, and website domain registration.
Is Inc Authority Worth It?
After employing the services of Inc Authority, I can attest that the company is a great choice for forming your business entity. I personally availed of their base plan since it features tax planning and registered agent services.
They also offer everything you need to get your business started. However, if you are looking for a quicker turnaround time, choose ZenBusiness.
ZenBusiness offers a starter LLC package starting at $0. Setting up a business with ZenBusiness is simple, and their customer service is there to help you every step of the way and get your business started quickly.
Our #1 Recommendation
ZenBusiness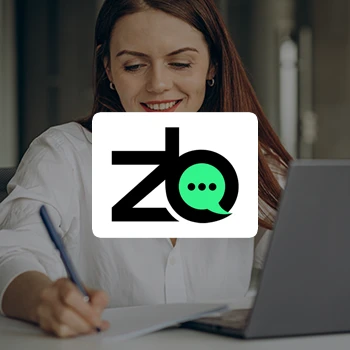 Pros
They offer various formation packages to choose from
The prices of each package are reasonable
They provide a worry-free compliance
They make business formation as quickly as possible
Has a lot of positive feedback from customers
Get the BEST PRICE until the end of October
Cons
Formation of non-profit business is not supported