4 Best Registered Agent Services in Illinois to Try in 2023
If you want to start an LLC in Illinois, you need a registered agent who serves as your company's point of contact for all legal concerns and receives letters from the state.
As seasoned business professionals and legal consultants with experience supporting numerous startups in Illinois, we understand the importance of finding the right registered agent service for your needs.
To provide you with the best options, we collaborated with our legal advisors and conducted hands-on evaluations of various registered agent services in the state.
Discover the four leading registered agent services that ranked best in pricing, service features, and turnaround times in our comprehensive review below.
Editor's Choice
Rated by more than 1000+ customers
Northwest
Click To Signup
79% of visitors chose this
#2nd Best Choice
Rated by more than 2000+ customers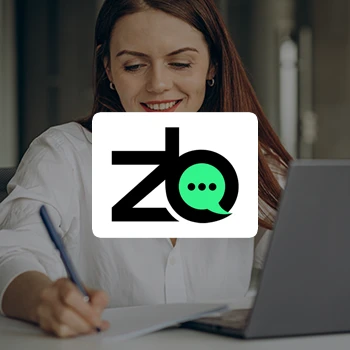 ZenBusiness
Click To Signup
#3rd Best Choice
Rated by more than 1000+ customers
IncFile
Click To Signup
Top 4 Illinois Registered Agents (November 2023)
1 - Northwest Registered Agent Service
(Best Overall)
Would you recommend Northwest Registered Agent Service (Best Overall)?
Northwest Registered Agent is one of the leading LLC service providers in Illinois.
They have assisted thousands of business owners in achieving their objectives by offering business formation services and related solutions.
They provide a variety of LLC options to Illinois entrepreneurs and business owners.
Drawing from our experience, we can say that their seasoned staff demonstrated proficiency in every facet of LLC formation and upkeep, delivering great service.
Their prompt assistance enabled us to set up our business within just a few days.
We strongly endorse Northwest Registered Agent for their expedited turnaround times and remarkable customer support.
They provide assistance through phone, email, or chat, ensuring timely and informative responses.
Service Features:
Registered Agent Services ($125): It provides free mail forwarding, expert business advice, and default privacy. The first year of registered agent service is free if you form your LLC with Northwest.
 Basic LLC Formation Plan ($39 + $154 State Fee): This package includes articles of incorporation, an operating agreement, and a one-year complimentary registered agent service with standard and accelerated processing rates.
Full Service LLC Formation Plan ($225 + $154 State Fee): This bundle includes a registered agent service for a year, same-day filing and your operating agreement, and a client account with free forms and services.
Pros
They don't sell your data
Excellent personalized customer service
Has a solid experience of 20+ years
The clarify the fees
A year of free Illinois registered agent service is included with the business formation package
Cons
Not the cheapest in the market
Sign Up To Northwest Registered Agent Service
2 - ZenBusiness
(Best Essentials)
Would you recommend ZenBusiness (Best Essentials)?
ZenBusiness is an LLC formation service that provides all the services you would expect from a registered agent, such as taking service of process on your behalf and assisting you in keeping your LLC in good standing with the Illinois Secretary of State.
ZenBusiness offers an intuitive client dashboard with information on how to launch and manage any kind of business successfully.
Their signup process was fairly easy and took us less than 20 minutes.
The representative we communicated with didn't attempt to upsell LLC services as some other businesses might do but instead offered honest advice on the most suitable package for our needs.
ZenBusiness also supplied additional services beyond basic LLC formation, including a business operating agreement form and an invoicing tool.
Service Features:
Registered Agent Service ($199): This registered agent service renews for $199 annually.
Starter LLC Formation Package ($0 + $154 State Fee): With this plan, you can reach your documents on the ZenBusiness site, and you will get LLC filing service. They'll help you with the basic paperwork for your company, including checking if your chosen name is available. The filing process usually takes about 2 to 3 weeks, and they promise 100% accuracy. If you want, you can also choose to have worry-free compliance assistance for the first year, without any extra charges.
Pro LLC Formation Package ($199 + $154 State Fee): The Pro Package takes what you get in the Starter option and adds some more benefits. It speeds up the filing process to 1 to 2 business days, which is great if you're in a hurry. You'll also get an EIN, which helps to build your business credit, legally identify your company, and even hire people to work for you. Pro Package also includes an Operating Agreement. You can use it to clearly say who does what, how decisions are made, and how everything fits together. It's a helpful tool to keep things organized and smooth.
Premium LLC Formation Package ($349 + $154 State Fee): The Premium Package builds on Pro plan and adds a fully customizable business website that comes with a variety of mobile-friendly templates. This online website builder provides you with a secure area and advanced SEO tools to boost your online visibility. Plus, there are scheduling widgets to make your online presence even more robust. And to save you time and streamline your operations, you'll also have access to business document templates that can help you avoid repetitive tasks and speed up your procedures.
Pros
Fair and simple pricing model
Expanded client support system
Great deal of favorable customer feedback
60 days of Money-back satisfaction guarantee
Sign Up To ZenBusiness
3 - IncFile
(Most Affordable)
Would you recommend IncFile (Most Affordable)?
IncFile is one of the more well-known Illinois registered agent services, offering the bare essentials for running and managing an LLC.
In our experience, IncFile's registered agent services filed our articles of organization, gave our business a physical address in Illinois, and took mail and service of process on our LLC's behalf.
Their user-friendly online order form enables swift and straightforward incorporation within minutes. IncFile provides dependable registered agent services throughout Illinois, alongside their incorporation offerings.
In addition, if you don't own a company but would like to enjoy free features during the startup process, IncFile offers good free LLC creation services in Illinois.
Service Features:
Registered Agent Services ($119): This amount is payable every year. However, if you let IncFile create your LLC, the registered agent is free in the first year.
Free Silver LLC Formation Package ($0 + $154 State Fee): In this package, the following features are included: a year of free registered agent service, articles of Organization, and unlimited name searches.
IncFile Gold LLC Formation Package ($199 + $154 State Fee): The silver package is included in this plan. In addition to this, the firm will get an EIN business tax number, IRS Form 2553, an operational agreement, banking resolution, an internet access dashboard, and tax counseling.
Platinum LLC Formation Package ($299 + $154 State Fee): Platinum has all the features from the previous bundles, and also provides domain registration, free company websites, and business contract templates.
Pros
Convenient user dashboard
All creation plan has free registered agent services for one year
Very fast processing of orders
Transparent pricing
Sign Up To IncFile
4 - LegalZoom
(Best Premium)
LegalZoom can handle all the paperwork for you, including filing your articles of organization and providing you with a physical address in Illinois.
As your main point of contact, LegalZoom's registered agent accepts mail and service of process on behalf of your Illinois LLC during normal business hours.
We found LegalZoom's pre-filled Operating Agreement quite handy and were impressed with the knowledge and professionalism demonstrated by their support teams, who provided useful advice during the entire process.
Their basic package does have a reasonable price, but may not offer as extensive a range of features as some alternative options.
Service Features:
Registered Agent Services ($299): If you want to form an LLC with them, the first year costs $249, and the renewal costs $299. They also provide $1 M identity theft protection, important email alerts, and limitless cloud storage.
Basic LLC Formation Package ($0 + $154 State Fee): This package includes company articles of organization, a comprehensive digital LLC welcome packet, an intensive name search feature, and a website featured by WIX.
Pro LLC Formation Package ($249 + $154 State Fee): It includes the features from the Basic package, the company's operating agreement, an EIN, tax savings and insurance advice from a specialist, and an intensive licensing guide for your location.
Premium LLC Formation Package ($299 + $154 State Fee): It contains everything in the Pro package and a half-an-hour countless attorney consultations on legal matters and applied changes to LLC documentation within three months of the first subscription. You'll also enjoy diligent guidance from an Illinois business attorney.
Pros
Robust brand familiarity
Offers comprehensive legal services
One-stop shop for all legal requirements
Cons
Average client reviews
Pricey plans
Sign Up To LegalZoom
What Should I Consider When Choosing a Registered Agent in Illinois?
To identify the top registered agent services in Illinois, we meticulously reviewed and tested four leading providers. Our approach involved engaging with these services anonymously to ensure an unbiased evaluation.
We leveraged our team's expertise and insights from legal professionals familiar with Illinois's business environment.
Our assessment focused on key aspects such as pricing, service features, customer support, turnaround time, third-party reviews, confidentiality, ease of use, and the transition process.
1. Pricing
Different pricing structures may offer flexibility in terms of payment options, contract lengths, or scalability. Knowing the pricing allows you to choose options that align with your business's financial situation.
We found that IncFile offers the most budget-friendly option at $119 annually, making it an excellent choice for cost-conscious businesses. Conversely, LegalZoom, with its $299 annual fee, was rated lower due to its higher price point.
2. Customer Support
Registered agents are responsible for receiving and forwarding important legal documents, including service of process, tax notices, and official government correspondence.
Efficient and responsive customer support ensures that these documents are handled promptly and accurately, reducing the risk of missed deadlines or legal complications.
Northwest Registered Agent excelled with its personalized customer service, offering support via phone, email, and chat. Their responsiveness and availability were impressive.
In contrast, some services like LegalZoom lacked in either the speed of response or the availability of multiple communication channels.
3. Service Features
Features like online dashboards, compliance alerts, and additional services like mail forwarding are crucial for efficient business management.
ZenBusiness stood out with its comprehensive service package, including an intuitive client dashboard and additional tools like invoicing. Some services like IncFile, however, offered fewer advanced features, affecting their overall rating.
4. Turnaround Time
Registered agents are responsible for receiving and promptly forwarding legal documents.
A quick turnaround time ensures that these critical documents reach you in time to take necessary actions, such as responding to lawsuits or complying with regulatory deadlines.
Northwest Registered Agent demonstrated exceptional efficiency in document processing and setup times with its same-day document delivery.
5. Third-Party Reviews
Third-party reviews often provide objective insights into the performance and reliability of a registered agent.
Unlike promotional materials or testimonials that the service provider controls, these reviews are typically independent and can offer a more balanced view of the service's strengths and weaknesses.
ZenBusiness garnered positive feedback across various platforms, indicating high customer satisfaction. Others like LegalZoom had mixed reviews, reflecting inconsistencies in service quality.
6. Confidentiality
Registered agents receive and handle sensitive legal documents on behalf of your business, including service of process, legal notices, and government correspondence. These documents can contain confidential information about legal matters, financial status, or business strategies.
Ensuring that your registered agent maintains strict confidentiality is vital to protect this sensitive information.
Northwest Registered Agent's commitment to not selling client data and maintaining privacy was a significant factor in their favor.
7. Ease of Use
A user-friendly platform provided by a registered agent allows for efficient management of legal documents. This includes easy access, filing, and retrieval of important documents like service of process notices, annual reports, and legal correspondence.
A platform that is difficult to navigate can lead to delays or mismanagement of these critical documents.
IncFile's user-friendly dashboard made it a top choice for ease of use, while some competitors like LegalZoom had more complex interfaces.
8. Transition Process
Ensuring there is no gap in service during the transition is vital.
If there's a period when you don't have a registered agent, or if documents are sent to the old agent after the switch, it could lead to missed legal notices or important government correspondence. This continuity is essential for maintaining legal compliance.
Services like ZenBusiness that ensured seamless transitions without coverage gaps were rated higher.
Check our article on how long it takes to form an LLC in Illinois.
How Much Do Registered Agent Service Providers Cost in Illinois?
Hiring a registered agent in Illinois costs anywhere between $119 and $299.
In case you don't want to pay this fee, you can act as your registered agent for free, provided you have a physical street address in Illinois and are of legal age.
If, for whatever reason, you need to change your current registered agent, please check our guide on how to change your Illinois registered agent.
Requirements for an Illinois Registered Agent
The requirements for an Illinois registered agent include the following:
Must have an Illinois office address.
Must be 18 years of age or older.
Required to be available throughout regular work hours (9 AM to 5 PM).
It is necessary to guarantee that documents are delivered and processed promptly.
Related Articles:
FAQs
Why Do I Require a Statutory Agent in Illinois?
You require a statutory agent in Illinois because all LLCs, corporations, and nonprofit organizations are necessitated by state law to elect and maintain a registered agent and office to form an LLC in Illinois.
How Much Does it Cost to Change My Registered Agent?
It costs $0 to $50 to change your Iregistered agent, depending on the number of states your LLC is registered in.
Can I Use My Residential Address as My Registered Address in Illinois?
Yes, you can use your residential address as your registered address in Illinois when you form the company; however, you may later change it and add an official business address.
Our Verdict on the Best Registered Agent Service in Illinois
While compiling and searching for the best Illinois registered agent services, we have realized that Northwest Registered Agent is your best pick.
Their commitment to privacy, exceptional customer service, and comprehensive service offerings truly set them apart. We found their approach to handling legal documents and providing timely support invaluable.
Their expertise in managing all aspects of LLC formation and maintenance, coupled with their dedication to not selling client data, gave us a sense of security and trust.
While they may not be the cheapest option out there, the value they offer is undeniable. For anyone in Illinois looking to start an LLC or change their registered agent, we wholeheartedly recommend Northwest Registered Agent.
Our #1 Recommendation
Northwest Registered Agent Service (Best Overall)
Pros
They don't sell your data
Excellent personalized customer service
Has a solid experience of 20+ years
The clarify the fees
A year of free Illinois registered agent service is included with the business formation package
Get the BEST PRICE until the end of November
Cons
Not the cheapest in the market