7 Best LLC Services in Idaho (2023) To Form Your Business
Starting an LLC in Idaho? Partnering with an LLC service streamlines the process and ensures compliance with the Idaho Secretary of State.
My extensive experience, coupled with the expertise of our legal advisers offers insights into establishing a successful business in Idaho.
We've ranked various LLC services based on features, pricing, and customer feedback.
Read on to find out which ranks top and offers the most successful LLC services in Idaho.
Editor's Choice
Rated by more than 2000+ customers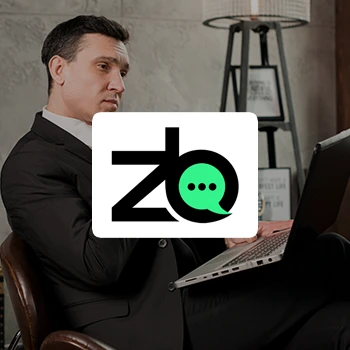 ZenBusiness
Click To Signup
81% of visitors chose this
#2nd Best Choice
Rated by more than 1000+ customers
Northwest
Click To Signup
#3rd Best Choice
Rated by more than 1000+ customers
IncFile
Click To Signup
Top 7 Idaho LLC Formation Services (November 2023)
1 - ZenBusiness
(Best Overall)
Would you recommend ZenBusiness (Best Overall)?
When I formed my own LLC, I used ZenBusiness. Their platform was so intuitive that I completed the entire process in just about 10 minutes.
Transparent package offerings, enriched with essentials like an EIN, are commendable. My LLC was validated in just four days, followed by a detailed New Business Kit.
Additionally, every time I contacted their support, I got a prompt response, and the team sufficiently addressed my concerns.
Their client-centric billing for registered agent services is noteworthy. ZenBusiness seamlessly blends efficiency and support, earning my sincere commendation.
LLC Formation Packages:
Starter Formation Package ($0 + $104 State Fee):

Has standard filing speed (2 to 3 weeks). Includes preparation and filing of LLC formation documents, business name search, lifetime support, free tax consultation, and virtual business guide. Additionally, you'll get a 100% accuracy guarantee, and the option for worry-free compliance for the first year, with the renewal cost at $199/year for customers who opt for it.

Pro Package ($199 + $104 State Fee): Starter Package features plus EIN

registration, annual Compliance service, and operating agreement template. The package also comes with the fastest "rush" filing speed with an average processing time of 1-2 business days, and an LLC operating agreement template priced at $99. Moreover, users can now enjoy a one-month free trial of both Banking and Bank Account services. The Money Pro Bookkeeping feature has also been integrated, along with a Website Builder tool, enriching the overall experience for users.

Premium Package ($349 + $104 State Fee): The package has both Starter and Pro packages. Additionally, you'll enjoy

 business document templates, a website email address, domain name privacy, and banking processes.

Registered Agent Service ($199):

The plan then renews yearly for $199.
Pros
Offers various formation bundles
LLC formation packages are cost-effective
Fret-free compliance
Speedy turnaround
Many positive client reviews
Cons
Non-profit business formation is not offered
Sign Up To ZenBusiness
2 - Northwest Registered Agent
(Best Premium)
Would you recommend Northwest Registered Agent (Best Premium)?
When I was researching LLC formation services, Northwest Registered Agent stood out. Their commitment to transparency and privacy protection was evident when I interacted with their customer support.
We appreciate that Northwest provided us with a registered agent and a physical address for accepting Service of Process documents when we purchased any of their Idaho LLC formation services.
Northwest Registered Agent also provides professional and skilled customer care operators to guide each customer in the formation process.
Northwest Registered Agent's turnaround time varies according to the state in which your LLC is formed, unlike other LLC services.
LLC Formation Packages:
Base Formation Package ($39 + $100 State Fee):

 This Idaho LLC formation service package has 1 week turnaround time, LLC name availability, registration, Certificate of Organization, and all other legal documents.

Full-Service LLC Formation Plan ($225 + $100 State Fee):

Lower formation bundle features plus an EIN registration and a free operating agreement template.

Registered Agent Service ($125):

If you decide to have Northwest form your LLC, you get free registered agent service for a year.
Pros
Expert in LLC formation with over 20 years' experience
With client privacy protection
No hidden fees for LLC services
Free Idaho registered agent services in Idaho LLC formation package
Cons
Has expensive business formation service
Sign Up To Northwest Registered Agent
3 - IncFile
(Most Affordable)
Would you recommend IncFile (Most Affordable)?
I remember when I first came across IncFile. They quickly became one of my top recommendations for LLC services in Idaho based on my personal experience with their straightforward online portal.
We rank this business formation service because there are no fees associated with their Idaho LLC formation services, so we only needed to pay state fees and other minor charges.
IncFile guarantees to process and forward formation and business documents within one business day, which in our experience, was hard to acquire from other Idaho LLC formation services in the industry.
LLC Formation Packages:
Silver Package ($0 + $100 State Fee):

This Idaho LLC services package includes LLC establishment in Idaho, lifelong corporate compliance notifications, and complimentary statutory agent service for one year. 

Gold Package ($199 + $100 State Fee): This Idaho LLC services package consists of operational agreement creation, EIN application, and banking clearance. It also contains everything from the Silver Package.
Platinum Package ($299 + $100 State Fee):

 This Idaho LLC services package includes features from the previous version plus a free webpage and domain registration, business email, quick filing, and sample company contracts.

Registered Agent Service ($119): This Idaho LLC services package includes a free year of registered agent service in Idaho, then renews annually for $119.
Pros
Highly affordable Idaho LLC formation services
Includes free Idaho registered agent services for the first year
Helped over 800,00 business start their LLC in Idaho
Customer support is available via phone and email
Cons
More upsells plus outsourced offers
Sign Up To IncFile
4 - Rocket Lawyer
(Best Essentials)
I've consulted Rocket Lawyer a few times for legal advice. Their internet-based platform made accessing legal documents and business formation services a breeze.
The company is offering free LLC packages for those who choose to pay their monthly subscription of $39.99/month.
You can also check their 7-day free trial, wherein you can enjoy the benefits of their premium subscription, including free legal advice from their attorneys.
Also, remember to cancel this trial subscription if you don't plan to use Rocket Lawyer for the long term; failure to do so will cost you an automatic charge to your card because the trial account transforms into a paid subscription package.
With their efficient application process and outstanding customer service team, we had access to all the necessary tools to launch our new business swiftly and successfully.
LLC Formation Packages:
Idaho LLC Formation Service ($99.99 + $100 State Fee):

If you choose to become a member, the best Idaho LLC service is free of charge for new members and 25% off thereafter.

Registered Agent Service ($149.99 for non-subscribers):

If you choose to be their member with a monthly subscription ($39.99/monthly), you can avail of this service for 25% off.
Pros
A legal template that is easy to use
Provides a free 7-day trial of its premium service
Online legal consultation
Cons
Not the most affordable option for LLC services
Live interaction is limited
Sign Up To Rocket Lawyer
5 - Swyft Filings
When I was starting out with a limited budget, Swyft Filings' flexible pricing model, especially their installment payments, was a lifesaver. It's a distinguishing feature that I personally appreciate.
This Idaho LLC service provider is an ideal choice for startups that are new to the LLC formation process because Swyft Filings provides access to excellent business tax consultations from experts.
We found their customer support team to be of great help as well. We would recommend them whether you need to form an LLC quickly or just need some legal advice.
With Swyft Filings, you can get expedited LLC services in Idaho, but this will cost you an extra $50.
LLC Formation Packages:
Basic Package ($0 + $100 State Fee): This LLC services package is free, only charging the

state filing fee of $100. This business formation service includes name availability verification and submission of articles of organization, everything that you need to form your LLC.

Standard Package ($199 + $100 State Fee):

You'll also obtain Federal Tax ID (EIN) and most documents needed to start your business (operating agreement, banking resolution, and organizational minutes).

Premium Package ($299 + $100 State Fee): Includes all basic and standard services and additional ones, including free eDelivery of state documents (docs uploaded to account for ease of access), customized digital LLC kit, and free business website and web hosting.
Registered Agent Service ($99):

$99 is an ongoing quarterly subscription. They act as your point of contact with the SOS. If computed annually, it will cost $1,188.
Pros
Flexible payment method for their LLC formation service
Personalized client service for an LLC in Idaho
100% money-back guarantee
Cons
More upsells for their business formation service
Free registered agent services not included and expensive
Sign Up To Swyft Filings
6 - MyCompanyWorks
MyCompanyWorks offers a three-tiered pricing model from basic to complete package. Unlike any other competitors, the company's registered agent cost is fixed even after a year.
They caught our eye pretty quickly and we were very satisfied with the results. We loved their pricing model, and their interface as well. Overall, it was a very pleasant experience.
They are not allowed to give legal advice but there is a free Business Tax Consultation offered that describes how your entity is taxed, which IRS forms must be filed, and how to pay yourself and your employees.
LLC Formation Packages:
Basic Package ($59 + $100 State Fee):

In this Basic LLC formation service package, registered agents aren't included unless you avail of their Entrepreneur ($179) or Complete package ($259). 

Entrepreneur Package ($179 + $100 State Fee): Includes everything from the Basic Package, plus MyCompanyForms lifetime forms & tax guide, federal tax ID, and registered agent service.
Complete Package ($259 + $100 State Fee): It has everything the Basic and Entrepreneur Packages have, plus MyCompanyWorks premium that comes with additional perks, such as priority support.
Registered Agent Services ($99):

This service automatically renews every year. A free initial year of registered agent service is included in both the Entrepreneur Package and the Complete Package.
Pros
Great reviews from customers
100% assurance guarantee
Online account dashboard
Cons
Registered Agent service is not included in their basic package
Expensive compared to competitors
Sign Up To MyCompanyWorks
7 - LegalZoom
I've used LegalZoom for another venture of mine, and I can vouch for their platform's ease of use.
For small businesses in Idaho, they're a game changer, especially with their friendly and responsive customer support
LegalZoom also offered us direct contact with their team of attorneys that we talked to to get legal counsel about running a limited liability company in Idaho. The experience was quite pleasant.
Another great feature of LegalZoom is that you can decide whether you want to be taxed as an Idaho LLC or a corporation; this is a great avenue to accrue some potential savings.
LLC Formation Packages:
Basic Package ($0 + $100 State Fee):

This basic LLC formation package includes an article of organization, a customizable website, a name check service, and

 essential LLC services. 

Pro Package ($249 + $100 State Fee):

You'll enjoy full Basic package features, professional tax consultation, EIN, and an operating agreement. 

Premium Package ($299 + $100 State Fee): With this package, you'll get full Pro features plus a half-an-hour countless attorney consultations. The package also comes with a hands-on guide from an Idaho-certified professional.
Registered Agent Services ($299):

Costs $249 in the first year if added to a formation package, then renews every year for $299.
Pros
Strong brand presence in the industry
Comprehensive legal services for your Idaho LLC
Large client base
Cons
Pricey
Lacks an Idaho registered agent service
Sign Up To LegalZoom
---
Advantages of Creating an LLC in Idaho
Below are the major advantages of forming an LLC business entity in Idaho that may help you to seamlessly run your business entity.
1. Personal Asset Protection
In Idaho, you are shielded from private creditors when you form an LLC. Only the firm's assets are in danger if your corporation is sued. This safeguards their financial property by limiting the ability of company lenders to sue the LLC and not the proprietor or investors.
A limited liability company protects its members and owners from personal liability incurred by other LLC members and owners. Therefore, Idaho LLCs are ideal for small and medium startups [1].
2. Simple and Affordable Formation and Operation
A limited liability company is formed more quickly and easily than a corporation.
For their creation documentation, LLCs frequently need less paperwork than corporations, and the process is also quicker.
Idaho LLCs are exempt from multiple annual meetings and minute-taking requirements, so starting an LLC in Idaho is easy because it only requires filing a Certificate of Organization.
3. Flexibility in Taxation
An LLC has an advantage over a corporation when it comes to taxes. LLCs are subject to pass-through taxation, which means your taxes are paid directly to your personal income taxes [2].
In contrast to corporations, LLCs have more taxation options because they may still select whether to be taxed as a C business or an S corporation.
Our Selection Process
We know how important it is to have an efficient LLC Service. So we researched every LLC service out there and narrowed down our list to those that meet our criteria of being affordable, customer-oriented, having valuable service features, and having a quick turnaround time.
1. Price
Here we selected the best Idaho LLC service providers that offer more features at a reasonable, affordable price.
Because most startups have a tight budget set aside for the LLC formation processes, it's important to hire a service provider that you can afford. This ensures you keep the Idaho LLC cost as low as possible.
2. Service Features
Some companies offer a free basic package, while others provide more extensive service features, including different add-on packages.
Some of the main features we considered include efficient registered agent services, unlimited name search, website, and domain hosting, among others.
3. Customer Support
Third, we also evaluate the people behind the service. For this criterion, we contacted the different customer service teams to test how they treated their first-time clients for queries.
We tested their level of accuracy, expertise, and knowledge of the services they are offering.
4. Turnaround Time
Lastly, we noted all LLC service providers that have a quick turnaround time in terms of order processing and document deliveries, specifically focusing on LLC processing time in Idaho.
We stacked service providers that have at least 1-5 business days turnaround time, prioritizing the ones that offer expedited filing.
Related Articles:
Idaho LLC Formation Process
Following these seven steps can get you started with an LLC in Idaho:
Step 1: Find an LLC name
Step 2: Hire an Idaho statutory agent
Step 3: Draft a certificate of incorporation
Step 4: Draft an operating agreement for your Idaho LLC
Step 5: File for an EIN
Step 6: Sign up for a business license
Step 7: Open a respective bank account for the business
Naming Requirements For Idaho LLCs
By adhering to these naming requirements and guidelines, you can ensure that your Idaho LLC's name is compliant with state regulations and represents your business appropriately.
Unique Name Requirement:

The chosen name for your Idaho LLC should be distinct and not easily confused with the names of other existing businesses in the state.

Mandatory Designators:

The name of an Idaho LLC must include a specific designator to indicate its business type. The available options are:
"Limited Liability Company"
"Limited Company"
Abbreviations such as "LC," "L.C.," "LLC," or "L.L.C."
The word "Limited" can be abbreviated as "Ltd.," and "company" can be abbreviated as "Co."

Prohibited Implications:

The chosen name cannot contain language that suggests or implies that the LLC is a government agency.
The name should not state or imply that the company is organized for a purpose that is not legal or permitted under the LLC statutes.
Idaho LLC Service Buyer's Guide
Here are the qualities you should look for when selecting an LLC service for your Idaho business.
Understand Your Needs: Before diving in, determine what you specifically need. Are you looking for just the basic LLC formation, or do you also need ongoing services like annual report filings, compliance reminders, or registered agent services?
Check for Experience: Opt for services that have a track record in Idaho. Their familiarity with the state-specific requirements can be invaluable.
User Reviews: Look for reviews from other Idaho entrepreneurs. Their firsthand experiences can give you insights into the service's reliability and efficiency.
Online Dashboard: A user-friendly dashboard where you can track your LLC's status, access documents, and get reminders can be incredibly convenient.
Educational Resources: Especially if you're new to the world of business, services that offer guides, articles, or tutorials about Idaho LLCs can be beneficial.
Our Verdict on the Best LLC Services In Idaho
Having personally navigated the maze of LLC formation in Idaho, I can't stress enough the importance of a reliable LLC service.
ZenBusiness, with its user-friendly platform and swift filing experience, truly stood out for me.
I remember the relief I felt when my LLC was validated in just four days, and the New Business Kit they provided was a treasure trove of resources. Their client-centric approach, especially with billing for registered agent services, was a breath of fresh air.
If you're on the fence about which service to choose, I'd wholeheartedly recommend ZenBusiness. They've got the perfect blend of efficiency, support, and affordability.
Our #1 Recommendation
ZenBusiness (Best Overall)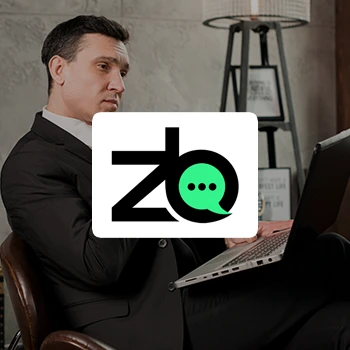 Pros
Offers various formation bundles
LLC formation packages are cost-effective
Fret-free compliance
Speedy turnaround
Many positive client reviews
Get the BEST PRICE until the end of November
Cons
Non-profit business formation is not offered