4 Best Registered Agent Services in Montana to Try in 2023
In Montana, it is critical for businesses to maintain legal compliance, and having a registered agent that stays up-to-date on the latest regulations and requirements ensures lawful operations.
To help make the process of hiring a registered agent easier, together with our team of legal experts, we conducted extensive research and compiled a list of the best registered agent companies in Montana that will serve all your business needs.
Editor's Choice
Rated by more than 1000+ customers
Northwest
Click To Signup
79% of visitors chose this
#2nd Best Choice
Rated by more than 2000+ customers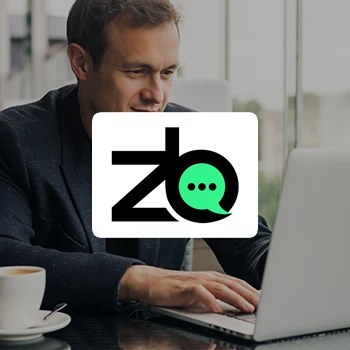 ZenBusiness
Click To Signup
#3rd Best Choice
Rated by more than 1000+ customers
Harbor Compliance
Click To Signup
The 4 Best Registered Agent Services in Montana (November 2023)
1 - Northwest Registered Agent
(Best Overall)
Would you recommend Northwest Registered Agent (Best Overall)?
Northwest Registered Agent is one of the best registered agent service providers in Montana due to their provision of all necessary corporate services to ensure that your Montana LLC or corporation stays in compliance with the regulations set forth by the Montana Secretary of State.
Northwest Registered Agent met our one-day turnaround time expectation for document reports, an industry standard of service.
We were pleased to find that their online platform was designed for ease of use, with user-friendly navigation and clear instructions, making it simple for us to navigate.
Additionally, we were impressed by the company's robust privacy infrastructure, which ensures that essential business information remains secure from unauthorized access.
What sets Northwest Registered Agent apart from its competitors in the industry is its commitment not to outsource any of its online LLC services.
This policy gives them a unique sense of autonomy and understanding, enhancing their expertise and reputation.
Service Features:
Registered Agent Services ($125): The first year of registered agent service is free if you form your LLC with Northwest services.
Basic LLC Formation Plan ($39 + $35 State Fee): There are articles of incorporation, an operational agreement, and a one-year complimentary registered agent service that are all included in this package. Regular and rapid processing speeds are included as well.
Full Service LLC Formation Plan ($225 + $35 State Fee): This plan comes with the possibility to file the same day, a full year access to registered agent service, an operating agreement, and a client account with free forms and services.
Pros
Prioritizes data protection
Personalized customer support
Industry experience surpasses 20 years
Pricing is transparent
A year free of Formation package includes 1 year of free Montana registered agent service
Sign Up To Northwest Registered Agent
2 - ZenBusiness
(Best Essentials)
Would you recommend ZenBusiness (Best Essentials)?
ZenBusiness is another good choice for a Montana registered agent service. Especially for those who want to start their Montana LLC and receive a registered agent at a lower cost.
Throughout our trial and error process, the professional customer service at ZenBusiness handled all of our compliance filings, ensuring that we remained in good standing with the Montana Secretary of State.
We were impressed by their transparent pricing model, especially for individual services. Their user-centric interface streamlined the filing process, allowing us to complete it in under 20 minutes.
We even received a discount, which we appreciated.
Based on our experience, we would highly recommend ZenBusiness to anyone looking to form an LLC in Montana.
Service Features:
Registered Agent Service ($199/yr): With this package, you'll receive process and government correspondence service for your business and compliance with state requirements. You'll also have an annual report service and a 60-day money-back guarantee.
Starter LLC Formation Package ($0 + $35 State Fee): This subscription covers the basic business filing service and a check for name availability. With standard filing speed, your LLC will be ready in about 2 to 3 weeks, backed by a 100% accuracy guarantee. The plan also offers additional benefits such as a 1-month free trial for banking and bank account services, Money Pro Bookkeeping, and a Website Builder. You also have the option of worry-free compliance for the first year (optional), which can be renewed at $199/year if accepted.
Pro LLC Formation Package ($199 + $35 State Fee): It includes the Basic Package and the quickest service (which takes from 1 to 2 days). You will also get an EIN and an operating agreement template at $99.
Premium LLC Formation Package ($349 + $35 State Fee): This package covers not only the Pro platform's services, business email address and document templates, domain name and privacy, and a customized company website.
Pros
Affordable and straightforward pricing structure
Customer support for chat is expanded
Favorable customer feedback
A 60-day money-back promise
Sign Up To ZenBusiness
3 - Harbor Compliance
(Most Affordable)
Would you recommend Harbor Compliance (Most Affordable)?
Harbor Compliance offers registered agent services to those interested in one of the most reasonable ($99 per year) and accessible prices for forming an LLC.
In addition to obtaining a business license and establishing an LLC, Harbor Compliance offers fundraising compliance, yearly reports, and registered agent services in Montana.
We particularly appreciated the speed at which Harbor Compliance's online legal services were completed, which saved us the burden of creating compliance papers.
As part of the LLC creation procedure, the company assigned us a registered agent who collected our information and prepared and mailed any necessary documents, making the process even more seamless.
Service Features:
Registered Agent Service ($89): Annual costs range from $89 to $99 per state, with no additional fees. If you pay for registered agent services in advance for more than two years, you can save 5-10%.
LLC Formation Package ($99 + $35 State Fee): This plan includes completing and filing your articles of incorporation with the state, as well as checking the availability of the name you've chosen.
Pros
Most Affordable Montana registered agent services
Highly functional online platform
Flat Rate with No Hidden Fees
Highly Affordable compared to other competitors
Cons
No agent service on basic registered agent services plan
Sign Up To Harbor Compliance
4 - LegalZoom
(Best Premium)
From my personal interactions and research, I've found that LegalZoom stands out as one of the nation's biggest and most popular registered agents.
Although LegalZoom charges more than its competitors, they offer an additional layer of protection for your information.
LegalZoom provides a 60-day satisfaction guarantee, giving customers adequate time to evaluate their services and seek a refund if necessary.
I appreciated the convenience of the pre-populated Operating Agreement provided by LegalZoom, as well as the expertise and guidance of their professional support teams, available even on weekends.
However, some Montana companies offering registered agent services provide comparable quality and functionality to LegalZoom at a significantly lower price point.
Service Features:
Registered Agent Services ($299): The starting price for an LLC formation in Montana is set at $249 for the initial year, thereafter the renewal charge will amount to $299 for the subsequent year. This service comes with numerous benefits such as limitless online storage, protection against identity theft amounting to $1 million, a Compliance Calendar, and email notifications.
LLC Basic Formation Package ($0 + $35 State Fee): The package comprises articles of organization, extensive name searches, a comprehensive welcome package tailored to your LLC, and a personalized website created with Wix.
LLC Pro Formation Package ($249 + $35 State Fee): The package comprises all the features of the basic package plus an operating agreement, an in-depth guide to business licensing policies, EIN, and preliminary consultations regarding insurance and taxes.
LLC Premium Formation Package ($299 + $35 State Fee): The features include all Pro package features along with personalized guidance from a skilled Montana business attorney. During the initial 90 days of your subscription, you'll also get unlimited attorney consultation for half an hour regarding the latest legal topics, as well as any necessary amendments in your LLC document.
Pros
Identity theft protection(up to $1 million worth)
Superior brand awareness
High customer volume
Cons
Considerably more expensive
Formation package doesn't include Montana registered agent services
Sign Up To LegalZoom
What Should I Consider When Choosing a Registered Agent in Montana?
To identify the leading registered agent services in Montana, we evaluated 15 different providers. By interacting with them anonymously, we ensured an impartial and direct understanding of their services.
We also sought the expertise of legal professionals well-versed in Montana's business environment, allowing us to effectively compare aspects such as pricing, turnaround times, service features, customer support quality, and third-party reviews.
This comprehensive approach led us to our final recommendations for Montana's top registered agent services.
1. Pricing
Engaging a registered agent service is typically an ongoing commitment. Understanding the pricing helps with long-term financial planning and ensures that you can maintain the service as your business grows.
Northwest Registered Agent offers competitive pricing with their basic LLC formation plan starting at $39 plus state fees, including a year of free registered agent service. Harbor Compliance is another affordable option, with their registered agent service priced at $88 annually.
In contrast, LegalZoom, with its higher price point of $299 for registered agent services, may not be as budget-friendly for some businesses.
2. Service Features
Choosing a registered agent service with the right set of features that align with your specific needs and objectives is essential for the smooth and compliant operation of your business.
Northwest Registered Agent and ZenBusiness offer a range of services, including basic LLC formation, unlimited name searches, operating agreements, EIN, and registered agent services.
They also offer other comprehensive service features like an online dashboard, compliance alerts, and additional services that are essential for efficient business management.
3. Customer Support
Good customer support is a cornerstone of a registered agent service's success. It plays a vital role in guiding clients through legal complexities, ensuring compliance, building trust, and providing timely assistance.
Northwest Registered Agent received a solid 5/5 for its personalized customer support available during regular business hours. We appreciate their timely and accurate assistance with legal compliance and other related queries.
4. Turnaround Time
Knowing that your registered agent is handling documents and notifications promptly provides peace of mind. It allows you to focus on other aspects of running your business, confident that you won't miss important legal or regulatory communications.
Based on our evaluation, Northwest Registered Agent meets the industry standard with a one-day turnaround time for document reports, making them a top choice in this category.
5. Confidentiality
In some cases, the information handled by a registered agent may be subject to privacy laws and regulations. A registered agent who understands and adheres to these legal requirements is crucial for ensuring that your business remains compliant with data protection and privacy laws.
Based on this aspect, Northwest Registered Agent's robust privacy infrastructure highlights its commitment to data protection.
6. Third-Party Reviews
The overall reputation of a registered agent in the market can be gauged through third-party reviews. A registered agent with consistently positive reviews is likely to be a reliable choice.
Companies like Northwest Registered Agent and ZenBusiness, with favorable customer feedback, stand out compared to those with less positive reviews like LegalZoom.
7. Ease of Use
Many modern registered agent platforms offer real-time updates and notifications about important deadlines, document receipts, and compliance requirements. An easy-to-use platform ensures that these updates are noticed and acted upon promptly.
Companies like ZenBusiness with user-centric interfaces scored high in this category, while those with more complex systems like LegalZoom weren't as favorable.
8. Transition Process
The transition process often involves transferring sensitive business information. Ensuring this is done securely and efficiently is important to protect your business data and prevent any loss or mishandling of information.
During our testing, ZenBusiness offered the best transition process that ensured an easy and efficient switch of services without disrupting ongoing business operations.
How Much Do Registered Agent Service Providers Cost in Montana?
Montana registered agent service typically costs $89 to $299, which could be a great investment deal for a Montana business.
If you just starting out, we recommend looking for a package that has a free year of registered agent included, as this could easily add to your cost of forming an LLC in Montana.
Alternatively, you can act as your own registered agent for free or designate a trusted friend or a family member.
Related Articles:
Requirements for a Montana Registered Agent
A registered agent must follow the Montana Model Registered Agents Act ( 35-7-114).
Able to accept legal documents and be at least 18 years old.
Have a physical, state-based registered office address. No PO Boxes.
Must be a resident of Montana or a company providing Montana registered agent services.
If you're unhappy with your registered agent, see our article on how to change your registered agent in Montana.
FAQs
Why Do I Need to Hire a Registered Agent in Montana?
You need to hire a registered agent in Montana because all businesses in Montana are required by state law to maintain a valid registered agent on file with the government.
What Does a Montana Registered Agent Service Do For My Business?
A Montana registered agent service is your business's primary contact with the Secretary of State of Montana. They will send important tax notices and compliance information to your registered agent. Notifying a person or entity that they are the target of a lawsuit, in this case, one against their business, is known as a service of process.
Can I Be My Registered Agent for My Montana LLC?
Yes, you can be your own registered agent for your Montana LLC. Owners frequently do this. However, the owner can choose another person or company as registered agents for various reasons.
Our Verdict on the Best Registered Agent Service in Montana
After thoroughly exploring the registered agent services in Montana, we've come to a clear conclusion. Northwest Registered Agent stands out as the top choice for anyone needing such services in the state.
Their commitment to data protection and personalized customer support really resonated with us.
During our interactions with Northwest, we were impressed by their efficient one-day turnaround time for document reports and their robust privacy infrastructure. Their online platform was a breeze to navigate, making the whole process straightforward and hassle-free.
This ease of use, combined with their transparent pricing, made our experience with them very positive.
Our #1 Recommendation
Northwest Registered Agent (Best Overall)
Pros
Prioritizes data protection
Personalized customer support
Industry experience surpasses 20 years
Pricing is transparent
A year free of Formation package includes 1 year of free Montana registered agent service
Get the BEST PRICE until the end of November