To start a firm in Kansas properly, you must complete a few processes, such as selecting a registered agent and submitting LLC registration documents to the Kansas state.
The ideal Kansas registered agents will diligently help protect your data and personal assets, assist your business in complying with all state rules, and shield your assets from pointless legal actions.
Therefore, we spent weeks consulting with our team of experienced attorneys and legal advisors who have been in the business for years, compared dozens of registered agents in Kansas, and selected the best-registered agent services for your business.
Editor's Choice
Northwest
Click To Signup
#2nd Best Choice
ZenBusiness
Click To Signup
#3rd Best Choice
Incfile
Click To Signup
Top 10 Registered Agents in Kansas (January 2023)
1 - Northwest Registered Agent Service (Editor's Choice)
Northwest Registered Agent is our number one registered agent service for several reasons, starting with how well they handle the basics.
They also offer the best services and have the best customer service staff working to assure your company's compliance and success.
The distribution of court subpoenas and other legal documents as well as communication with the Kansas Secretary of State are all handled by Northwest Registered Agent, who also acts as your resident agent.
During our cooperation, they promptly forwarded, scanned, and uploaded our documents to our online accounts and made sure nothing was missed out.
Service Features:
Registered agent service package ($125): The package includes Local Corporate Guides®, free mail forwarding, Privacy by Default®, and same-day local document scanning.
LLC formation package (starting at $39): If you are new and planning to apply for an LLC in Kansas, then look for this option. The initial cost is just $39 + the billing fee, after which you will be charged $125 per year.
Pros
Offers exceptional privacy guards
They provide tailored and trustworthy customer service
Northwest registered agent has 20 years of experience
Pricing transparency
If you form a business with them, you can have a free 1-year registered agent
Click To Signup
2 - ZenBusiness Registered Agent Service
Another excellent choice for your Kansas LLC is ZenBusiness. It recently made its service available to everyone after only making it available to clients who hired them to create an LLC or other business company.
This service has a reputation for providing top-notch customer support and software access, enabling you to monitor and amend your company's annual reports.
We had an excellent experience with ZenBusiness customer support during our work with them, as they resolved all our questions quickly and efficiently.
Service Features:
Standard service package ($99): If you are interested in their LLC formation, you will only have to pay this standard amount plus the filing fee.
 LLC formation package ($0): Free in the first year, after which you will pay $119 annually.
Premium package ($299): This package adds a guarantee of worry-free compliance. It also provides alerts of yearly filing report modifications, 2 free filing amendments per year, and more.
Pros
They are very affordable
They have a lot of positive feedback online
You can have your money back for 60-days if you're not satisfied with their service
Extended chat support hours
Click To Signup
3 - Incfile Registered Agent Service
IncFile offers a basic service that includes all the necessities for forming and running an LLC in Kansas.
In addition to filing our yearly report during regular business hours, IncFile provided us with a Kansas street address that accepted the service of process from the Kansas Secretary of State on our behalf.
As a top service in Kansas, IncFile offers reasonable prices starting at just $119 per year.
Many of our customers confirmed that they received excellent value for money from IncFile.
Service Features:
Service package ($119): Comes with free LLC creation plus an online dashboard and legal SMS alerts.
 LLC formation ($0): For this service, you'll be required to pay only the Kansas state fees.
Pros
A very functional online dashboard
All of their formation packages includes a free service for 1 year
Their order process is quick.
There are no additional costs
Cons
Offers only limited support access
Click To Signup
4 - Rocket Lawyer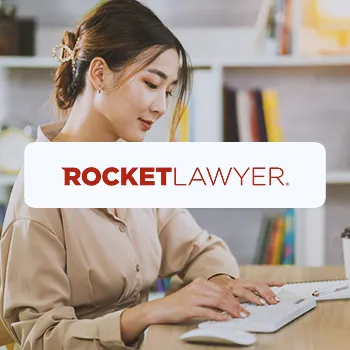 Rocket Lawyer is another well-known firm that provides registered agent services. They provide a wide range of legal services that will benefit you and your business entity.
They've been around since 2008, so you can rest assured that they're already familiar with the overall process of assisting you when it comes to your business entity.
Another great thing about this service is its free 7-day trial. You can sign up for this and see if the premium account is a good fit for your company.
Service Features:
Registered agent service ($149.99):

Business compliance and official point of contact. Fast email notification and keeping your business and documents organized.
Pros
A free trial account
They are manned with professional attorneys and skilled staff
Their website is user-friendly
Cons
Relatively pricey registered agent
Credit card information is required to view a document.
Click To Signup
5 - Harbor Compliance Registered Agent Service
Harbor Compliance is a dependable choice if you have a minimal budget and don't require exceptional customer service.
They fully comply with all legal standards and provide Kansas registered agent services at a very reasonable cost.
They give you a registered Kansas address where the Kansas Secretary of State can send you correspondence and legal documents during regular work hours.
Service Features:
Registered agent service ($99): you can already avail of the services from Harbor Compliance. Their package includes access to online software, same-day document delivery, customizable notifications, expert support, Kansas registered agent, and more. Paying several years in advance will net you an additional discount.
Pros
Most affordable services
Excellent customer service support
Flat rate with no hidden fees
Cons
New to the industry
Low brand recognition
Click To Signup
6 - LegalZoom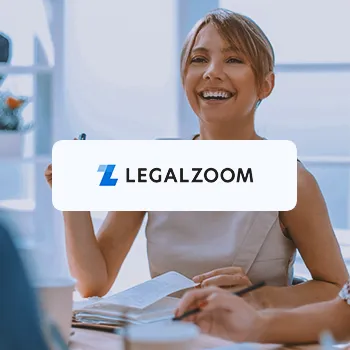 LegalZoom is one of the most popular registered agents. They've been around, helping other businesses since 1999. And that's why when it comes to brand power, LegalZoom really delivers.
Although its service is relatively more expensive than its rivals, they provide high-quality services that you can take advantage of if you choose them as agent services.
However, some businesses that provide Kansas registered agent services match LegalZoom's quality and functionality at a much lower cost.
Service Features:
Registered agent service ($299):

You will receive notifications on important emails that require your special attention and deadlines from the state through their compliance calendar. They will surely secure your data and personal information and give you unlimited cloud storage, where you can store all your documents.
Pros
They give a 60-day money-back guarantee if you're unsatisfied with their service.
They consist of real and professional lawyers
They provide continuous legal services
Cons
They don't have a free package for a registered agent in Kansas
Pricey than its competitors
Click To Signup
7 - Swyft filings
Swyft filings were established in 2012 by a lawyer who ought to help small businesses and entrepreneurs with their business, whether it's already established or just starting.
Swyft filings make it easier for small business owners and aspiring business people when it comes to business entity filing.
Swyft filings have already helped thousands of small businesses establish and run them through the help of Kansas registered agent services they offer.
Service Features:
Registered agent service ($149): A compliance assurance that will save you from penalties for not complying with the state requirements and tax payments on time. They have an online dashboard that will make it easier for you to access your online documents and forms. They will protect your privacy by keeping your personal information hidden from the public. This includes your email, contact number, and street address.
Pros
With their seamless services, you can have Kansas registered agents quickly and efficiently.
Automatic renewals mean you don't have to keep on renewing your order. It's automatic until you stop it.
Secure and trustworthy
Cons
Their service is quite expensive
Excessive upselling
Click To Signup
8 - SunDoc Filings
SunDoc filings, which is originally located in Sacramento, California, USA, serves not just in the place where it is but is also available in all 50 states of America. SunDoc filings have been active since 1999.
They're focused on helping businesses form their entities, but they also offer their own service for businesses who need help when it comes to their documents and being more organized.
However, their own service is quite expensive given the fact that it only includes a few services that other registered agent companies also offer at a very affordable price.
Service Features:

Registered agent service ($159):

Includes informing you about important tax mail and notices, access to their private network, and document scanning. They are the recipient of all important documents. 
Pros
Good registered agents speed
Have experience in the business
Reliable and skilled customer service
Cons
Their registered agents package has limited features
Low brand recognition
9 - Jumpstart Filings
Jumpstart filings is another company that provides a Kansas registered agent. They were formed way back in 2012 and have assisted many businesses with their registered agent.
They have an excellent relationship with their clients. According to their website, their main priority is to make sure that your documents and taxes are settled properly and organized.
Service Features:
Registered agent service ($129): Jumpstart filings service will provide you with a legal address to which letters will be sent if necessary. The service is billed annually.
Pros
An excellent relationship with their clients
Helpful online dashboard
Positive online feedback
Cons
Very costly registered agent
Limited registered agent features
10 - Kansas Registered Agent
Kansas registered agent is a locally registered agent company exclusive in Kansas that offers a registered agent and other business services that are accessible online.
They firmly believe that getting things done online is the fastest and most efficient way, especially when it comes to business filings and documents.
Getting a local service is also an advantage because they're more familiar with the rules and business not just in that state but also in your local areas. They're dedicated to making their clients' lives easy.
Service Features:
Registered agent service ($49): Your documents will be uploaded immediately. This will help you access them right away through an online account. They will notify you of any important emails or documents and help you stay in compliance by reminding you ahead of time. The package includes document scanning and an online account where you can access all your documents, and they provide easy-to-access state forms.
Pros
They will serve you instantly after you place an order
They have no hidden fees
Experienced and trustworthy registered agent
Cons
No free service if you form an LLC with them
Local service
What Are The Benefits of Working with the Best Kansas Registered Agent Service?
Although Kansas law permits entrepreneurs to serve as their registered agents, there are numerous advantages to collaborating with a reputable registered agent firm to handle official paperwork for you [1].
1. Ensures Compliance
Your Kansas registered agent service will help you make sure that your company always complies with state laws and that no detail is overlooked.
2. More Time To Focus on Your Business
You can concentrate your time, effort, and attention on expanding your business, knowing that the top Kansas registered agent is in control. You are certain that nothing is overlooked and that you will be informed if any papers are provided.
3. Maintains Privacy
Agents who live there are given access to private records. A Kansas registered agent service is perfect for supplementary security. They receive legal paperwork on your behalf and contact you as soon as the paperwork arrives.
You may also form your Kansas LLC without being concerned about making your name and address public by using a registered agent service in Kansas.
A reliable registered agent will give a precise street address and act as a point of contact between your company and the state [2].
4. Availability
Some entrepreneurs in Kansas work odd hours, must travel regularly or are otherwise unable to enter the workplace because of continuous commitments.
Because a Kansas registered agent service is available during regular business hours, it is convenient for time-pressed company owners.
How Much Does a Kansas Registered Agent Service Cost?
The registered agent price varies depending on the services you need for your Kansas LLC. You can hire a Kansas registered agent for anywhere between $99 and $349.
What Are the Requirements for a Kansas Registered Agent?
A resident agent, also known as a Kansas registered agent, must comply with the following requirements under Kansas State Code sections 17-6202 for corporations and 17-7666 for LLCs:
Agents who are residents of Kansas are required to have a local physical address on file.
Competent in receiving legal papers and at least 18 years old.
To receive papers in person, the person or firm must be reachable during regular office hours.
FAQs
What is a Kansas Resident Agent?
A Kansas resident agent is an individual or other organization designated as a resident agent in charge of receiving service of process on behalf of a business entity. According to Kansas law, a resident agent may be a person or various types of organizations.
How Do I Select a Resident Agent for My Kansas LLC?
Choose a resident agent with a reputable service for your Kansas LLC. Choosing a Kansas registered agent is a time, privacy, and peace-of-mind investment.
Is It Possible for Me to Change My Resident Agent in Kansas?
Yes, it is possible for you to change your resident agent in Kansas. On the Kansas Secretary of State website, there is a change form that you need to fill out. A $30 filing fee is required.
What Happens if I Did Not Designate a Registered Agent in Kansas?
Kansas has the authority to formally dissolve your LLC if you don't designate a registered agent in Kansas. It could cause your company to lose good standing with the state.
Is a Kansas-Only Service Also an Option?
Yes, Kansas-only service is also an option. Some local companies provide agent services in Kansas. These local businesses only fall short in two areas compared to the national services we prefer: their dashboards aren't typically as user-friendly, and they can't meet your demands if you need to expand into another state.
Can I Designate Myself as My Own Statutory Agent for My Kansas LLC?
Yes, you can designate yourself as your own statutory agent for your Kansas LLC. However, this will mean that you are responsible for handling all the business processes needed for your LLC. If you think you won't be able to give the necessary time to this, then hiring a Kansas registered agent service company is your best option.
Why Do I Need a Kansas Registered Agent?
You need a Kansas registered agent to handle your LLC's business processes. Most companies and NGOs established or registered in Kansas must always maintain a registered physical agent. Companies also keep the Kansas Secretary of State informed of changes to the agent's contact information.
BEST Registered Agent in Kansas is...
As a startup owner in Kansas, make sure you take the time to hire the best-registered agent in Kansas, as it will make your life easier and your business thrive. A competent resident agent should be well-suited for your LLC in the state of Kansas.
Based on our research Northwest registered agent is the best option, and we highly recommend it. In addition to handling all compliance work for us, Northwest registered agent acted as our point of contact with the Kansas state and received all legal papers on our behalf.
Northwest registered agents will also protect your privacy and personal information, keep you from missing a crucial filing deadline, and help your business succeed with excellent customer support. They also have a speedy turnaround, so your company will be up and running in no time.
Our #1 Recommendation
Northwest Registered Agent Service
Click To Signup
Pros
Offers exceptional privacy guards
They provide tailored and trustworthy customer service
Northwest registered agent has 20 years of experience
Pricing transparency
If you form a business with them, you can have a free 1-year registered agent
Get the BEST PRICE until the end of January