10 Best Registered Agent Services in Kansas to Try in 2023
In the dynamic business world, ensuring compliance with state regulations is paramount. One of the key steps to establishing a firm in Kansas is selecting a reliable registered agent.
As a seasoned professional with years of experience in the industry, I understand the importance of choosing the right registered agent for your business.
That's why I spent weeks consulting with our team of experienced attorneys and legal advisors, comparing dozens of registered agents in Kansas, and carefully selecting the best options for our readers.
Our in-depth research and analysis will present you with the best options that ensure your business remains compliant and provide comprehensive protection, allowing you to channel your energy into growing your enterprise.
Editor's Choice
Rated by more than 1000+ customers
Northwest
User Rating
2000+ Reviews
Click To Signup
79% of visitors chose this
#2nd Best Choice
Rated by more than 2000+ customers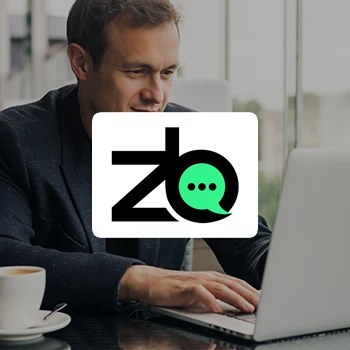 ZenBusiness
User Rating
2000+ Reviews
Click To Signup
#3rd Best Choice
Rated by more than 1000+ customers
IncFile
User Rating
2000+ Reviews
Click To Signup
Top 10 Registered Agents in Kansas (December 2023)
1 - Northwest Registered Agent
(Best Overall)
Would you recommend Northwest Registered Agent (Best Overall)?
Northwest Registered Agent tops our list for many reasons, especially their mastery of the basics.
Yes, they might be a tad pricier, but the value they offer? Totally worth it.
Drawing from our experience with Northwest Registered Agent, we found that their service was straightforward, making legal matters easy to navigate for those unfamiliar with Kansas state law.
We only chose the required form and answered a few questions, and the platform automatically generated the necessary legal documents.
They handle court subpoenas other legal paperwork, and even chat with the Kansas Secretary of State on your behalf. Plus, they're your resident agent.
Registered Agent Services ($125): It will cost $5,200 to register in all 52 jurisdictions. It offers free mail forwarding, experienced business counsel, and default privacy. If you establish your LLC with Northwest, the first year of registered agent service is free.
Basic LLC Formation Plan ($39 + $166 State Fee): Articles of incorporation, an operating agreement, a one-year free registered agent service, and standard and expedited processing rates are all included in this package.
Full Service LLC Formation Plan ($225 + $166 State Fee): Same-day filing, registered agent service for a full year, an operating agreement, and a client account with free forms and services are all included in this package.
Pros
Offers exceptional privacy guards
They provide tailored and trustworthy customer service
Northwest Registered Agent has 20 years of experience
Pricing transparency
If you form a business with them, you can have a free 1-year registered agent
Sign Up To Northwest Registered Agent
2 - ZenBusiness
(Best Essentials)
Would you recommend ZenBusiness (Best Essentials)?
ZenBusiness is a solid choice for your Kansas LLC. They're known for top-notch customer support and a platform that lets you easily manage your company's annual reports.
Their user-friendly system made our LLC setup in Kansas a breeze.
Thanks to their step-by-step guidance, we completed the entire Kansas LLC processing time online in just a few minutes.
We were also impressed by their timely updates and alerts throughout the entire process, ensuring that we never missed a deadline or important filing.
Their customer experience was topnotch during our work with them, as they resolved all our questions quickly and efficiently.
Service Features:
Registered Agent Service ($199): Their registered agent service renews annually for $199.
Starter LLC Formation Package ($0 + $166 State Fee): This plan includes standard corporate filing and name availability search. Filing usually takes 2 to 3 weeks. Invest minimally for 100% accuracy assurance, plus free banking, a bank account, and one month of Money Pro bookkeeping. The Starter Package also provides an optional worry-free compliance for the first year, renewable at $199 annually.
Pro LLC Formation Package ($199 + $166 State Fee): The Pro option combines Basic Package features with extra LLC creation services, like quicker filing (1 to 2 business days). It adds an operating agreement to define decisions and profit sharing. Paired with an EIN for legal identity, this package boosts legal protection.
Premium LLC Formation Package ($349 + $166 State Fee): The Premium formation plan encompasses the platform's services and state filing fees. It offers a personalized business website, complete with a secure domain and professional email address. Additionally, this plan introduces business document templates to save you from the time-consuming and repetitive tasks that can disrupt your focus.
Pros
They are very affordable
They have a lot of positive feedback online
You can have your money back for 60-days if you're not satisfied with their service
Extended chat support hours
Sign Up To ZenBusiness
3 - IncFile
(Most Affordable)
Would you recommend IncFile (Most Affordable)?
IncFile offers a basic service that includes all the services for forming an LLC in Kansas.
In addition to filing our yearly report during regular business hours, IncFile provided us with a Kansas street address that accepted the service of process from the Kansas Secretary of State on our behalf.
As a top service in Kansas, IncFile offers reasonable prices starting at just $119 per year.
Many of our customers confirmed that they received excellent value for money from IncFile.
We would highly recommend them to anyone looking for a decent budget-friendly service.
Service Features:
Registered Agent Services ($119): IncFile is perfect for those who are just starting their LLC as they provide a free registered agent service within the first year. After that, $119/year.
Free Silver LLC Formation Package ($0 + $166 State Fee): You will receive Articles of Organization preparation and filing, unlimited name searches, and a year of free registered agent service.
IncFile Gold LLC Formation Package ($199 + $166 State Fee): The silver bundle is included. There is also an EIN business tax number, IRS Form 2553, an operational agreement, banking resolution, an online access dashboard, and tax advice for the firm.
Platinum LLC Formation Package ($299 + $166 State Fee): The Gold Package is included in the plan. It also offers free business websites, domain registrations, business contract templates, and the ability to file for free the next day.
Pros
A very functional online dashboard
All of their formation packages include a free service for 1 year
Their order process is quick.
There are no additional costs
Cons
Offers only limited support access
Sign Up To IncFile
4 - Rocket Lawyer
(Best Premium)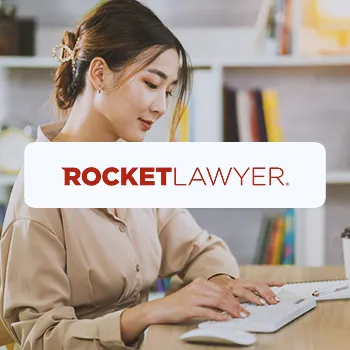 Rocket Lawyer is another well-known firm that provides LLC formation services in Kansas and registered agent services. They provide various legal services that will benefit you and your business entity.
One of the standout features of Rocket Lawyer is their access to highly skilled attorneys for comprehensive legal advice on personal and business matters.
We could access their attorneys through phone, email, or chat, and they always followed back with a prompt and thorough reply, which we appreciated.
Rocket Lawyer is a convenient and reliable option for those seeking legal support in Kansas.
Another great thing about this service is its free 7-day trial. You can sign up for this and see if the premium account fits your company well.
Service Features:
Registered Agent Service ($149.99 for non-members): Membership costs $39.99 monthly. A 25% discount for members.
LLC Formation Package ($99.99 + $166 State Fee): You may get free legal paperwork and attorney services, as well as a free LLC business creation and a 25% discount on registered agent services. Free with a $39.99 monthly subscription.
Pros
A free trial account
They are manned with professional attorneys and skilled staff for their resident agent services
Their website is user-friendly
Cons
Relatively pricey registered agent services
Credit card information is required to view a document
Sign Up To Rocket Lawyer
5 - Harbor Compliance
Harbor Compliance is a dependable registered agent service choice if you have a minimal budget and don't require exceptional customer service.
This service fully complies with all legal requirements and offers Kansas registered agent services at an affordable rate.
They provide a registered Kansas address where the Kansas Secretary of State can send correspondence and legal documents during regular business hours.
After testing their software, we were quite impressed with its performance.
We also enjoyed a 10% discount when bundling another service, making it even more appealing for businesses searching for cost-effective compliance solutions.
However, it's worth noting that Harbor Compliance's basic package doesn't include tax filing or publication and annual report management.
You'll need to subscribe to their premium compliance plan to access these features.
Service Features:
Registered Agent Service ($88): The annual rates range from $89 to $99 per state, with no further costs. You can save 5-10% if you pay for registered agent services in advance for more than two years.
LLC Formation Package ($99 + $166 State Fee): This plan provides you with preparing and filing your articles of organization with the state, and checking name availability.
Pros
Most affordable registered agent services
Excellent customer service support
Flat rate with no hidden registered agent service fees
Cons
No refund policies
Many upsell
Sign Up To Harbor Compliance
6 - LegalZoom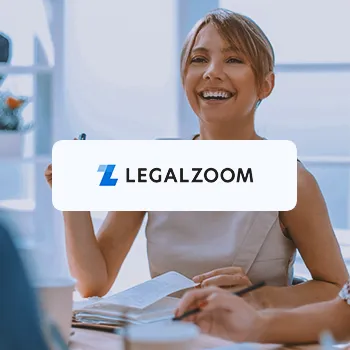 LegalZoom stands out as a highly popular choice for registered agent services. While it's pricier compared to competitors, LegalZoom offers decent-quality registered agent services.
They back their offerings with a 60-day satisfaction guarantee, giving you ample time to assess their value. Their customer support is available during flexible hours, even on Saturdays.
We found LegalZoom's pre-filled Operating Agreement convenient, and their professional support teams provide valuable guidance.
However, some Kansas registered agent services match LegalZoom's quality and functionality at a lower cost.
Service Features:
Registered Agent Services ($299): If you wish to create your LLC with them, the first year costs $249, then the renewal would cost $299. The service includes unlimited online storage, 1 million dollars of identity theft protection, and email alerts.
LLC Basic Formation Package ($0 + $166 State Fee): This plan offers the business entity filing a thorough digital LLC welcome packet and extensive name search. You also get articles of organization and a website from WIX for a professional online presence.
LLC Pro Formation Package ($249 + $166 State Fee): It includes an LLC Basic Formation package with initial phone consultations on tax and insurance, EIN, operating agreement, and a business licensing guide.
LLC Premium Formation Package ($299 + $166 State Fee): Here, you get all features from the Pro package plus engaging guidance from a local professional attorney. You'll also have changes made to your formation documents and an unlimited attorney consultation for 30 minutes within 3 months of the opening subscription.
Pros
This registered agent service gives a 60-day money-back guarantee if you're unsatisfied with their service.
They consist of real and professional lawyers
They provide continuous legal services
Cons
No free package for registered agent services in Kansas
Higher price points
Sign Up To LegalZoom
7 - Swyft filings
Swyft Filings makes filing business entities easier for small business owners and aspiring business people.
They are popular among business owners due to their affordable pricing options and speedy response times.
Despite other online LLC creation services offering lower prices, Swyft Filings offers highly flexible plans.
We loved their simple interface, and their customer support team was also pleasant to chat with.
Their customer support is exceptional, and we highly recommend their services to those needing quick LLC formation or legal advice.
Incorporation paperwork is typically mailed within 15 business days for those with the Basic or Standard package.
Service Features:
Registered Agent Services ($99 per three months): A subscription on a quarterly basis.
Basic LLC Formation Package ($0 + $166 State Fee): The package offers to file the articles of organization to form an LLC.
Standard LLC Formation Package ($199 + $166 State Fee): Everything that the basic package provides, and Federal Tax ID (EIN) and most documents needed to start your business in addition.
Premium LLC Formation Package ($299 + $166 State Fee): Covers all basic and standard services, as well as extras like free domain and company website hosting, a personalized digital corporate kit, and a FedEx tracking number for authorized articles.
Pros
Free tax consultation for your business
Automatic renewals mean you don't have to keep on renewing your order
Secure and trustworthy
Cons
Registered agent services are offered only as add-ons
Excessive upselling for registered agent services
Sign Up To Swyft filings
8 - SunDoc Filings
SunDoc Filings is an experienced business formation service that offers personalized solutions for entrepreneurs and small business owners.
With over 20 years of industry experience, they offer various services, including incorporation, LLC formation, registered agent services, and more.
They pride themselves on their affordable pricing and exceptional customer service, making it a great choice for those who want to start their business without breaking the bank or sacrificing quality.
We put them to the test, and we can say that we were pleased with their service. We particularly liked their 24-hour order tracking system, which allowed us to monitor the progress of our filing in real time.
However, their own registered agent service is quite expensive given the fact that it only includes a few services that other registered agent services also offer at a very affordable price.
Service Features:

Registered agent service ($149): It costs $149 per year with a new filing. $159 per year for an existing entity. They are solely responsible for receiving subpoenas and state notices, which are then sent to you as the registered agent.
Basic LLC Formation Package ($79 + $166 State Fee): It features formation, courier, business license summary, and email delivery.
Key LLC Formation Package ($99 + $166 State Fee): This package features- includes the basic features and state name availability, business license summary, and email delivery.
Premier LLC Formation Package ($279 + $166 State Fee): This plan features- includes the Key features, a federal tax ID (EIN), and LLC Kit & Seal.
Pros
Good registered agent services speed
100% satisfaction guarantee
Reliable and skilled customer service
Cons
Their registered agent services package has limited features
Pricey
9 - Jumpstart Filings
Jumpstart Filings is another good choice if you're looking for a company that provides Kansas registered agent services.
According to their website, their main priority is to make sure that your documents and taxes are settled properly and organized. They were also praised for their customer service online.
They caught our eye pretty quickly so we decided to test them. We loved that they offer transparent pricing and have a simple, user-friendly website that made it easy to navigate and complete the formation process.
We also managed to get additional services such as EIN registration and annual report filing and it saved us a lot of time.
Service Features:
Registered agent service ($129): Jumpstart filings service will provide you with a legal address to which letters will be sent if necessary. The service is billed annually.
Pros
An excellent relationship with their clients
Helpful online dashboard
Positive online feedback
Cons
Very costly registered agent
Limited registered agent features
10 - Kansas Registered Agent
Kansas Registered Agent is a locally registered agent company exclusive in Kansas that offers a registered agent and other business services that are accessible online.
They believe that getting things done online is the fastest and most efficient way, especially when it comes to business filings and documents. And we could not agree more so we decided to test them out.
We were really satisfied with the results. We found that getting a local service was an advantage in this case and they proved to be more familiar with the legislation in Kansas.
Although, we must note that they do not offer any additional free services and we had to wait a little bit longer for a reply than when working with some of their competitors.
Service Features:
Registered agent service ($49): This package includes document scanning and an online account where you can access all your documents, and they provide easy-to-access state forms.
Pros
They will serve you instantly after you place an order
They have no hidden fees
Experienced and trustworthy registered agent
Cons
No free service if you form an LLC with them
Slower turnaround times
How We Picked and Tested the Best Registered Agent Services in Kansas
Our team carefully analyzed over 20 registered agent companies, ensuring a comprehensive and diverse selection.
We engaged with these services anonymously, simulating the experience of an average business owner, to gain authentic insights.
Thus we employed a distinct methodology to ensure our recommendations are both accurate and unbiased.
Here's how we made our selection:
1. Pricing
The cost of services is pivotal for businesses, especially startups and small enterprises operating within tight financial constraints.
The price of a registered agent service directly impacts a company's budget and overall operational costs. Therefore, finding a service that balances affordability and the comprehensive handling of legal and compliance matters is essential.
Understanding the financial constraints of small businesses, we scrutinized the pricing structures, looking for services that offered the best value for money.
IncFile emerges as a frontrunner in affordability, offering its registered agent services at an impressive rate of $119 per year. This makes it ideal for budget-conscious businesses looking for reliable service without a hefty price tag.
ZenBusiness also ranks highly in terms of cost-effectiveness.
On the higher end of the spectrum, LegalZoom's annual fee of $299 for registered agent services positions it as a premium option.
2. Service Features
Service features are vital as they enhance the efficiency and effectiveness of a registered agent, ensuring compliance and ease of business operations.
We examined the range of services offered, from basic legal document handling to additional features like compliance alerts and annual report filings.
Northwest Registered Agent and ZenBusiness are the top performers, offering a comprehensive range of features that cater to diverse business needs.
IncFile also provides valuable features but might be slightly limited compared to the top performers.
Harbor Compliance is mentioned as a more budget-friendly option but lacks some advanced features like tax filing or publication and annual report management in its basic package.
3. Customer Support
Effective customer support is crucial for timely assistance and resolution of queries. This is vital for businesses dealing with legal and compliance issues.
We delved into the customer support aspect, exploring the number of communication channels available, response times, and the nature of the support (human or automated).
Northwest Registered Agent and ZenBusiness stood out with their quick and efficient resolution of queries. They provide top-notch customer support with extended chat support hours, indicating a blend of human and automated assistance.
IncFile, on the other hand, might have slower response times due to the noted limited support access.
4. Confidentiality
Confidentiality is critical in protecting sensitive business data. A registered agent service that prioritizes data protection can safeguard your business against data breaches and maintain privacy.
The protection of sensitive business information was a key concern. We identified services that excelled in data security and noted past data breaches or security issues.
Northwest Registered Agent offers exceptional privacy guards, emphasizing confidentiality strongly.
5. Transition Process
Switching to a new registered agent service should be a seamless process, ensuring no lapse in compliance or legal coverage.
This is vital because any gap or oversight during the transition can lead to missed legal notices or compliance deadlines, potentially resulting in legal complications or fines.
We looked at how each service facilitated the transition for new clients, particularly the seamlessness and coverage continuity during the switch.
In our analysis, certain companies demonstrated a stronger capability for ensuring a smooth transition.
ZenBusiness and IncFile, for example, have systems in place that facilitate a hassle-free switch, ensuring continuous coverage and compliance.
They provide clear instructions and support throughout the transition process, minimizing the risk of any service interruption.
6. Turnaround Time
The turnaround time is crucial as it determines how quickly and efficiently a registered agent service can collect and relay legal documents. This speed is vital for maintaining compliance and responding promptly to legal requirements.
We found that certain services like Northwest Registered Agent and ZenBusiness, which are highly rated by customers, have efficient turnaround times.
7. Third-Party Reviews
Third-party reviews are essential as they provide unbiased insights into the performance and reliability of a registered agent service.
We also considered external feedback, analyzing customer reviews and ratings on platforms like TrustPilot. This helped us gauge overall customer satisfaction and reliability.
In Kansas, Northwest Registered Agent and ZenBusiness excel in customer satisfaction, while popular services like LegalZoom indicate the need for improvement in pricing and service efficiency.
8. Ease of Use
In the digital age, the ease of use of online platforms is paramount.
A user-friendly interface simplifies managing legal and compliance requirements, making it more accessible for business owners who may not have extensive legal knowledge.
We evaluated the user-friendliness of each service's platform, noting those that offered intuitive, hassle-free experiences versus those that were cumbersome.
For instance, Northwest Registered Agent and ZenBusiness both offer intuitive, streamlined interfaces that make navigation and document management straightforward.
On the other hand, services like LegalZoom have received some feedback about their platform being less intuitive, which could pose a challenge for less tech-savvy users.
What Are The Benefits of Working with the Best Registered Agent Service?
The benefits of working with a registered agent service include efficient and formal handling of legal documents[1]. Let's look at more advantages below.
1. Ensures Compliance
Your Kansas registered agent service will help you make sure that your company always complies with state laws and that no detail is overlooked.
2. More Time To Focus on Your Business
You can concentrate your time, effort, and attention on expanding your business, knowing that the top Kansas registered agent services are in control. You are certain that nothing is overlooked and that you will be informed if any papers are provided.
3. Maintains Privacy
Agents who live there are given access to private records. A Kansas registered agent service is perfect for supplementary security. They receive legal paperwork on your behalf and contact you as soon as the paperwork arrives.
You may also form your Kansas LLC without being concerned about making your name and address public by using a registered agent service in Kansas.
A reliable registered agent will give a precise street address and act as a point of contact between your company and the state [2].
4. Availability
Because a Kansas registered agent service is available during regular business hours, it is convenient for time-pressed company owners. The registered agent will receive and process all legal paperwork during office hours.
If you aren't satisfied with your current registered agent, you should consider replacing your Kansas registered agent.
Related Articles:
How Much Do Registered Agent Service Providers Cost in Kansas?
A Kansas registered agent costs anywhere between $89 and $299. The Kansas registered agent price varies depending on the services you need for your Kansas LLC.
If you choose to be your own registered agent, this service costs $0.
If you want premium services like mail scanning, forwarding, and compliance notifications, you'll be required to pay $200 or more. Remember that this is a significant expense when forming an LLC in Kansas.
Requirements For A Kansas Registered Agent?
The requirements for a Kansas registered agent under Kansas State Code sections 17-6202 for corporations and 17-7666 for LLCs include:
Agents who are residents of Kansas are required to have a local physical address on file.
Competent in receiving legal papers and at least 18 years old.
To receive papers in person, the person or firm must be reachable during regular office hours.
FAQs
What is a Kansas Resident Agent?
A Kansas resident agent is an individual or other organization designated as a resident agent in charge of receiving service of process on behalf of a business entity. According to Kansas law, a resident agent may be a person or various types of organizations.
How Do I Select a Resident Agent for My Kansas LLC?
You select a resident agent for your Kansas LLC by looking at the features they offer and pricing points to see if they match your business needs. Choosing a Kansas registered agent is a time, privacy, and peace-of-mind investment.
What Happens if I Did Not Designate a Registered Agent in Kansas?
If you did not designate a registered agent in Kansas, the consequences could be significant. Your business could be considered non-compliant with state regulations, and you may face fines and penalties. Additionally, your business may not be able to file lawsuits, apply for permits, or enter into contracts without a registered agent.
Our Verdict on the Best Registered Agent in Kansas
A competent resident agent should be well-suited for your LLC in the state of Kansas, especially those that provide online legal services.
After thorough research and evaluation, Northwest Registered Agent emerges as the top choice for businesses in Kansas.
In addition to handling all compliance work for us, they also acted as our point of contact with the Kansas state and received all legal papers on our behalf.
Northwest Registered Agent will also protect your privacy and personal information, keep you from missing a crucial filing deadline, and help your business succeed with excellent customer support.
They also have a swift turnaround, so your company will be up and running in no time.
Our #1 Recommendation
Northwest Registered Agent (Best Overall)
User Rating
2000+ Reviews
Pros
Offers exceptional privacy guards
They provide tailored and trustworthy customer service
Northwest Registered Agent has 20 years of experience
Pricing transparency
If you form a business with them, you can have a free 1-year registered agent
Get the BEST PRICE until the end of December