Employing an LLC service in Wisconsin is helpful because you'll have more time to concentrate on developing your company's organizational structure while the necessary legal paperwork is being handled.
We collaborated with our team of experienced legal experts to assess the industry-leading Wisconsin LLC service providers to assist you in choosing the best one for your type of company and corporate needs.
According to package service features, turnaround time, cost, and customer support, these are the top six Wisconsin LLC formation services that stood out.
Editor's Choice
Rated by more than 2000+ customers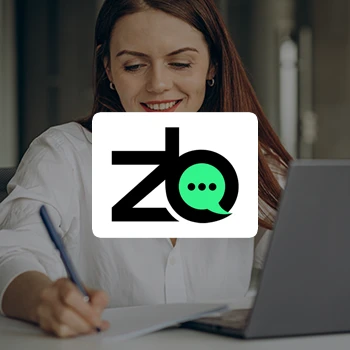 ZenBusiness
Click To Signup
81% of visitors chose this
#2nd Best Choice
Rated by more than 1000+ customers
Northwest
Click To Signup
#3rd Best Choice
Rated by more than 1000+ customers
Incfile
Click To Signup
6 Best LLC Services in Wisconsin (September 2023)
1 - ZenBusiness (Editor's Choice)
Would you recommend ZenBusiness?
One of the most reasonably priced options for small Wisconsin businesses to incorporate an LLC is ZenBusiness.
We got risk-free bookkeeping consultations, LLC maintenance services, annual report filing, excellent registered agent service, round-the-clock customer support, and reasonable, user-friendly LLC formation packages.
Additionally, the business provides a 100% cost guarantee. While reviewing ZenBusiness we found that it offers a free CPA evaluation, operating agreement, and article of organization filing are all included in the LLC service package.
Service Features:
Starter Plan

(

$0 + $130 State Fee):

  Our LLC formation package includes the convenience of standard filing speed, ensuring readiness within 2 to 3 weeks, backed by a 100% accuracy guarantee. You can also explore seamless financial management through the Money Pro Bookkeeping with a 1-month free trial, followed by $30/month. This package also enables you to build your online presence using the Website Builder and maintain worry-free compliance for the first year, optionally renewing at $199/year. Additionally, the feature has banking solutions that offer a 1-month free trial, then $5/month for banking and bank account services. 

Pro Plan ($199 + $130 State Fee): For this package, you'll receive all the Starter plan features, operating agreement templates at $99, Employer Identification Number, business licenses, and yearly compliance services with this plan. You'll also get the option for the fastest "rush" filing speed, which takes just 1 to 2 business days on average.
Premium Plan ($349 + $130 State Fee):

This package comes with all Pro features, including website services (domain registration and privacy plus email address), and business document templates.

Wisconsin Registered Agent Services ($199):

ZenBusiness will manage your filing dates and submit annual reports as your own registered agent in Wisconsin.
Pros
Various forming packages are available
Simple and quick compliance filing
Plan prices are reasonable
Quick process for forming an LLC
Excellent internet reviews
Cons
Formation of non-profit business is not supported
Sign Up To ZenBusiness
2 - Northwest Registered Agent
Would you recommend Northwest Registered Agent?
Northwest Registered Agent provides simple and economical online business formation services for quick LLC registration.
Northwest is the ideal LLC service provider if you require assistance managing an LLC registration independently.
Using a unique and personalized account, Northwest Registered Agent assisted us in navigating the user-friendly online ordering procedure while providing excellent customer support and access to highly knowledgeable US-based business professionals.
Their entry-level package is reasonably priced and comes with a web-based account, client privacy protection, first-rate agent support, LLC filing, and more.
Service Features:
Basic Plan ($39 + $130 State Fee): You will receive the articles of organization and the operating agreement, a free year of registered agent and more.
Full Service LLC Formation Plan ($225 + $130 State Fee): This package includes free mail forwarding, a year of registered agent service, same business day filing, and more.
Registered Agent Service ($125):

As your registered agent, they give you instant online services and filing.
Pros
Well-versed with over two decades of experience in business formation
No extra expenses for the package
Includes a year's worth of complimentary services as a Wisconsin registered agent
Safeguard client information and data
Sign Up To Northwest Registered Agent
3 - Incfile
Would you recommend Incfile?
Whether you want to incorporate your Wisconsin business as an LLC, S corporation, or a non-profit, Incfile is a reputable provider of LLC services.
This firm provides several benefits for LLC owners, including safe online document management and email notifications regarding the most pressing LLC compliance rules.
We picked Incfile because, during our collaboration, we received excellent customer service, quick order processing, and 1-day order filing.
We would highly recommend them whether you are just starting out or you need more advanced services.
Service Features:
Silver Package ($0 + $130 State Fee):

With this package, you can create an LLC and receive free registered agent service for a year and lifetime firm compliance notifications.

Gold ($199 + $130 State Fee):

This package includes the creation of operating agreements, a banking resolution, business insurance, and an employer identification number (EIN).

Platinum Bundle ($299 + $130 State Fee):

This pack includes a hostname, a free corporate website, and sample commercial contract formats.

Registered Agent Service ($119): If you buy any LLC creation package, the registered agent service will be free for the first year. After that, $119 a year.
Pros
First-rate email and phone customer care
Extensive experience in the industry
Pocket-friendly LLC creation services
Includes free Wisconsin registered agent services
Sign Up To Incfile
4 - Rocket Lawyer
Rocket Lawyer provides speedy, thorough, and user-friendly Wisconsin LLC formation processes.
During our trial, we got full access to their incorporation services, expert legal counsel, and monthly free full access to a legal catalog of business documents on their website.
We were very pleased with the results. Their custom service team was always eager to help us clear up any concerns.
Rocket Lawyer provides all requisite legal and LLC formation help and support, whether you're an individual, an entrepreneur, or a small to medium-sized business in Wisconsin.
If you desire to know more about this establishment, our Rocket Lawyer review is just a read away.
Service Features:
Wisconsin LLC Formation Packages ($99.99 + $130 State Fee): For an individual or corporate entity, this LLC formation service bundle offers free LLC creation filing, legal services, and articles of organization. If you are a member, which would cost you $39.99 per month, LLC creation is free.
Wisconsin Registered Agent Services ($149.99):

As your agent, they will see that every legal work is handled punctually.
Pros
Contact with real lawyers
Free 7-day trial
Offer multiple templates for legal papers
Cons
Auto bills
Expensive plans
Sign Up To Rocket Lawyer
5 - Swyft Filings
Because Swyft Filings offers access to top-notch business tax advice from professionals, this service provider is an excellent solution for startups unfamiliar with the LLC formation procedure.
Their customer care team is fantastic in assisting you to comprehend and navigate the legal components of your company so that you stay in compliance with Wisconsin state regulations.
We also loved their easy-to-use interface. They were always quick to reply and the whole experience was very pleasant.
Access detailed insights about this business by checking our evaluation and analysis of Swyft Filings.
Service Features:
Wisconsin LLC Formation ($0 + $130 State Fee):

Swyft Filings will help you create an LLC and walk you through the process.

Standard Package ($199 + $130 State Fee):

Standard package includes all the points from the basic package, with some added services such as EIN, TIN, and customized banking resolution.

Premium Plan ($299 + $130 State Fee):

This package comes with a customized digital LLC kit, a website, articles of organization, an operating agreement, and hosting.

Registered Agent Service ($99 every 3 months): This Wisconsin registered agent service will be billed quarterly.
Pros
Faster order fulfillment
Quick customer service desk
You may make payments over time
Cons
The base plan doesn't offer a free registered agent service.
Many services are contracted out
Sign Up To Swyft Filings
6 - MyCompanyWorks
MyCompanyWorks is a customer-focused business formation service provider with experience helping over 60,000 companies.
With their basic pricing plan, you can get most of the necessary LLC formation services, including features like a compliance notification system, a customized LLC operating agreement, and helpful customer support.
Based on our first-hand experience, these services are dependable and reasonably priced. We managed to stay on top of all of our legal paperwork. Their support team was always available and very helpful.
Your Wisconsin LLC should use MyCompanyWorks as your service provider if you value positive client feedback and outstanding customer service as top priorities for your formation service.
Service Features:
Basic Plan ($59 + $130 State Fee):

This LLC formation service plan offers the basic features for starting an LLC, including unlimited name searches plus verifications.

Entrepreneur Plan ($179 + $130 State Fee):

This plan comes with same-day document processing, unlimited phone and email support, personalized minutes, and filing of articles of the organization through the Wisconsin Department of financial institutions

Complete Plan ($259 + $130 State Fee):

Includes features from lower plans plus their startup wizard, LLC guide, and lifetime dashboard access.

Registered Agent Service ($99): Whether you purchase the Entrepreneur or Full Package, the first year is free.
Pros
Same business day processing
Free e-delivery of documents
Outstanding customer reviews
Cons
The company's entry-level package does not include registered agent services.
The price is a little high
Sign Up To MyCompanyWorks
---
Advantages of Creating an LLC in Wisconsin
The following are four benefits of setting up an LLC in Wisconsin.
1. Pass-through Taxation
In Wisconsin, LLCs are inherently liable to "pass-through taxation," which means that the LLC's revenues and losses are distributed to each associate's personal tax returns and taxed at the owner's rate [1].
2. Reduced Paperwork
LLCs are not required to host shareholder meetings, keep minutes of meetings, or have a board of directors.
As a result, much less time and money will be used for compliance-related record-keeping and paperwork completion.
3. Personal Asset Protection
The personal assets protection that a limited liability company provides its members is its main advantage in Wisconsin. This suggests that your financial assets are not in danger even if the LLC runs into debt or is sued.
4. System For Flexible Profit Distribution
In Wisconsin, a new company that registers as an LLC has more flexibility over how its profits are allocated than a partnership, which must be split equally/50-50 [2].
https://venturesmarter.com/best-registered-agent-services/wisconsin/
Our Selection Process
We assessed each company's customer service, pricing, service features, and turnaround times before choosing them. Here's a summary of our selection process.
1. Service Features
We signed up for the top Wisconsin LLC services and chose ones that provide feature-rich packages.
We primarily selected the top LLC services that offer affordable business formation, name search, and EIN registration services, which are helpful to new startups in Wisconsin.
2. Customer Service
By using chat, email, and phone to contact the top 10 Wisconsin-based LLC service providers, we narrowed our search to these six, which were the most responsive and helpful ones.
The online LLC service providers we reviewed were subject to criteria which ensures attentive and knowledgeable customer support staff.
3. Pricing
There are Wisconsin LLC providers in the business formation market that charge more for minimal features.
After comparing various plans, we settled on suppliers who offer affordable LLC formation packages with a necessary amount of add-ons that are ideal for small Wisconsin business owners. This will lower the cost of incorporating an LLC in Wisconsin.
4. Turnaround Times
Throughout our extensive testing, we chose business formation services that could finish orders one to five business days after the application time. In this manner, your Wisconsin limited liability company will take less time to get going.
See our article and learn more about the LLC processing time in Wisconsin.
Wisconsin LLC Formation Process
Follow these six steps to form your LLC in Wisconsin.
Step 1: Assign your Wisconsin LLC a name.
Step 2: Decide on your Registered Agent.
Step 3: Create and submit articles of incorporation.
Step 4: Get a Certificate from the government.
Step 5: Establish an operating agreement.
Step 6: Obtain your employer identification number.
FAQs
Is an LLC Free in Wisconsin?
No, an LLC is not free in Wisconsin. It costs $170 to register an LLC by mail and $130 online. Foreign Wisconsin LLCs cost $100 to incorporate.
What Are the Tax Benefits of an LLC in Wisconsin?
The tax benefits of an LLC in Wisconsin include not paying federal taxes because an LLC is a pass-through entity. Also, LLC members are subject to a lower personal income tax rate of 3.54%-7.56%.
Can a Wisconsin LLC Do Business in Other States?
Yes, a Wisconsin LLC can do business in other states as long as it registers for foreign qualifications in the new states.
What Is the Best Wisconsin LLC Service for You?
When establishing a business entity in Wisconsin, engaging with a Wisconsin LLC formation service that provides adaptable and comprehensive LLC and business creation services is best.
After comparing the top Wisconsin LLC services, ZenBusiness has proven to be competent in every field. This online business formation service provides timely responses and reasonably priced LLC formation services.
With their rapid application procedure and excellent customer service team, you'll have the resources to launch your Wisconsin business and be operational in no time.
Our #1 Recommendation
Pros
Various forming packages are available
Simple and quick compliance filing
Plan prices are reasonable
Quick process for forming an LLC
Excellent internet reviews
Get the BEST PRICE until the end of September
Cons
Formation of non-profit business is not supported