If you're looking to form a new business, FileNow is an excellent option that has a great reputation and has helped form and maintain thousands of businesses.
Although it's a fairly new company, FileNow has quickly risen to be one of the top options for forming an LLC.
Since I've collaborated with several online formation services across all states, I've gained considerable experience dealing with companies and clients alike.
Given that basis, the review on FileNow will cover all aspects with regard to their packages, costs, benefits, special services and other factors to help you decide if it is the ideal platform for your business entity.
What Is FileNow?
FileNow is a formation service that has offered services to help form LLCs since 2018. As I've been monitoring the company since its inception, I can attest that despite being a newer company, they have built a reputation as one of the fastest formation services in the industry.
The company is a team of attorneys, tax professionals, and entrepreneurs.
Their experience and professionalism have made FileNow one of the most reliable formation services to form your business entity.
Service Features And Prices
Starter LLC Formation Package ($0 Plus State Fees):

Includes their error-free guarantee, company name availability search, email and chat support, compliance company alerts, online order status tracking, and electronic delivery of business documents. 

Premium LLC Formation Package ($199 Plus State Fees):

Includes everything from the Starter package and one-day processing, a federal tax ID EIN, free registered agent service for a year, shipping with tracking, a limited liability company kit, contract templates, and a banking resolution document to form a business bank account.
Our #1 Recommendation
FileNow
Additional Services
If you choose the Start Package, FileNow offers premium options separately to allow you to customize the packages to your business needs.
Registered agent service for $199 a year 

Same-day filing for $75 

EIN acquisition for $75

A company kit for $99 

An operating agreement for $50 

A banking resolution document for $50

Contract templates for $100.
Benefits
Here are the perks of working with FileNow.
1. Customer Support
FileNow features several options to access customer services, you can either call directly, send an email or use the live chat option. Personally, I appreciate the responsiveness and professionalism the company practices in dealing with clients.
Their support team is there to help you through every step of the process and answer any questions you might have.
We found that they were quick to respond through chat support, email support, and by phone, and every representative we spoke to was knowledgeable and helpful.
2. Reputation And Independent Reviews
Despite the company being a new company, they have a stellar reputation. The company has an A- Better Business Bureau rating, a 4.8 out of 5-star rating on ShopperApproved with 500 reviews
Even though FileNow has recently been established and is relatively new in the industry, the company's reputation may be gauged by positive reviews and feedback.
They garnered an A- rating from the Better Business Bureau and a 4.8 out of 5-star rating on ShopperApproved with over 500 reviews [1].
In spite of the low number of reviews, FileNow is a very reliable service, as shown by their positive feedback. Their customers commend the company for its effortless process and quick speed.
In our experience, their process is quick and easy, and their rating is well deserved.
3. Ability To Customize Plans
Many customers praise the ability to form your plan with FileNow.
You can choose the starter package at $0 and add premium options individually to create the best corporation package for your new business.
In our experience, the ability to customize business formation packages to your specific business is invaluable.
4. Money Back Guarantee
One of my clients had vouched for FileNow's guarantee policy. The company offers 100 percent money-back guarantee within 30 days if the application process was unsuccessful. I personally commend the support they offered in resolving any problem that may occur.
If a refund is requested, they will issue the refund minus any payments paid to the state agencies.
5. Quick Filing and Fast Process
FileNow has a simple 20-minute ordering process and offers same-day filing for quick business entity formation. Their LLC process is straightforward to follow.
In our experience, the process was quick and straightforward.
6. Registered Agent Service
FileNow offers quality registered agent service for a year free with their basic plan. This is an added benefit that most other companies charge for in a premium package.
7. Electronic Delivery Of Documents
FileNow offers electronic delivery of documents, making them easier to access, track, and store all your documents online.
It also backs up your documents in case they get lost, and its online dashboard helps track where your application is in the process.
8. Company Formation Wizard
FileNow's company formation wizard helps you choose which entity works for you, like a C corporation, S corporation, or sole proprietor.
It simply asks you a few questions about your business and lets you know which option would be best for your business.
9. Free EIN
FileNow provides a free EIN with every package, which many other companies charge more for or only include in their premium packages. An EIN can be helpful with taxes, hiring employees, and more [2].
Downsides
The only downside is they have fewer additional services than other company formation services in the industry.
Depending on your business and what you need, the add-ons offered by other companies may not benefit your business structure.
Who Should Hire FileNow?
Business professionals looking to start small businesses on a budget or any new business professionals needing top-notch support to begin the process of filing should hire FileNow.
Their starter package is free plus the state fee and comes with all the essentials to start your new business.
FileNow's business experts are there to help you get your business started right.
Other User Testimonials
"Super easy to file for an LLC! Easy to understand, non-complicated UX, customer service was very helpful!"
- David W, Better Business Bureau 
"Thanks. I appreciate your service! Your service allowed me to move forward!"
- John B, Better Business Bureau
"They made it simple to start my business. I spent 10 mins on their site learning about different company structures and choosing the best one for me. I got all paperwork within a week after placing my order. Couldn't have asked for it to have been easier."
- Alex Rocha, Google
"I had a great experience using FileNow service. Their website is easy to navigate, and the customer support I received was amazing. As a new business owner, I obviously had a ton of questions. The customer support team answered all my questions and helped me choose the package that best fit my business. I was also able to expedite my filing, which is something I wasn't able to do with other websites. They followed up with me to ensure I was satisfied and to ensure I had everything I needed to get my company up and running. When I'm ready to set up another corporation, I will be back using FileNow services."
- Chris, Google
"So far, so good. I appreciated you spelling out your services offered and what I was to expect with each package. I felt it was easy to understand. I'm excited to see my next steps in moving forward with my business."
- Janay S, Shopper Approved
"Service was excellent and very user-friendly. Our LLC was complete in just a few days and received the documents within a week of completion of, which were all put together in a binder with all contents neatly labeled and very professional."
- Matthew G, Shopper Approved
Comparison to Other Services
We compared FileNow to its biggest competitors: ZenBusiness, Northwest, and IncFile. Here's what we've concluded.
1. ZenBusiness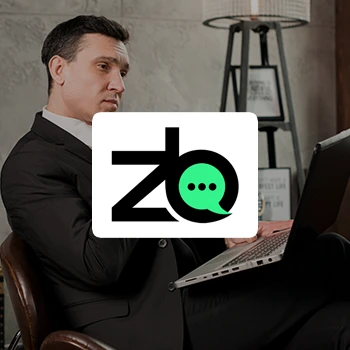 Both ZenBusiness and FileNow offer LLC formation services. They provide comparable services, both of which start at $0.
Both of these companies have solid reputations and great reviews.
ZenBusiness offers some extra services in their base packages, such as one-year free worry-free compliance, that FileNow doesn't like an accounting consultation, expense tracking, and deduction tracking.
Their second packages are the same price and offer similar services.
FileNow's filing time is generally quicker than ZenBusiness's if you're looking to file your LLC quickly. For really quick business formation, ZenBusiness offers Pro Package with the fastest ''rush'' filing speed of 1 to 2 business days.
2. Northwest Registered Agent
Northwest and FileNow have features in common, including custom customer service, positive customer reviews, and more. However, there are some significant differences between these companies.
FileNow offers a zero-cost LLC formation service, while Northwest's plans begin at $39.
FileNow's process and turnaround time are also quicker than Northwest registered agents' turnaround time.
Northwest also doesn't include a federal tax ID EIN like FileNow's starter package.
3. IncFile
Incfile and FileNow both offer $0 formation plans. However, there are some differences between these businesses.
FileNow includes a federal tax ID number in their plans, which IncFile charges extra for. Despite FileNow having a low number of reviews, the reviews are more positive than IncFiles.Incfile has a higher number of negative reviews that mention customer service issues.
Incfile also has a higher number of upsells with their $0 package.
FAQs
Yes, FileNow is legitimate. Despite being a new company with only 500 reviews, their reviews are more positive than other formation companies. They have an A- Better Business Bureau Rating and 4.8 out of 5 stars on ShopperApproved.
How Much Does It Cost To Form An LLC With FileNow?
It costs $0 plus state fees to form an LLC with FileNow. Keep in mind that the actual cost varies depending on how much your state fee is.
Is FileNow A Good Way To Start An LLC?
FileNow is a good way to start an LLC. They offer budget-friendly LLC services and the option to customize your package to fit your business needs.
How Long Does FileNow Take To Process Your LLC?
On average, it normally takes seven to ten business days for FileNow and the state to process your LLC. Of course, that time frame varies by state and if the state is behind on applications or understaffed.
Does FileNow Help With Taxes?
No, FileNow doesn't help with taxes. Other businesses like ZenBusiness help with some essential tax filing assistance, but most LLC formation companies don't offer tax services.
What Does FileNow Offer That Other Business Formation Companies Don't?
File now offers a federal tax number included in their package and a $0 formation service that many other business formation companies don't. Other services offer a $0 service, like Incfile, but they have more upsells. Most other formation companies charge extra for a federal tax number.
Is FileNow Worth It?
FileNow is a great option for forming your LLC. FileNow can offer services such as a federal EIN and quick order processing.
They also have a stellar reputation, excellent customer service, the ability to customize their plans, and a money-back guarantee.
However, if you are looking for add-on services, including an accounting consultation, expense tracking, and deduction tracking, choose ZenBusiness.
The additional features ZenBusiness offers can be extra beneficial to specific customers, especially those who aren't experienced with business taxes.
We Recommend This Instead
ZenBusiness
Pros
They offer various formation packages to choose from
The prices of each package are reasonable
They provide a worry-free compliance
They make business formation as quick as possible
Has a lot of positive customer feedback
Get the BEST PRICE until the end of October
Cons
Formation of non-profit business is not supported