Having several businesses has introduced me to several online formation services, including Incorporate Fast. I found the company efficient and reliable.
As a seasoned business consultant with over a decade of practice, I worked closely with Incorporate Fast to provide insights regarding the featured services, packages, pricing and the benefits of employing the company.
Here's everything you need to know about the Incorporate Fast LLC service.
What is Incorporate Fast?
Incorporate Fast, or IncFast, is an online LLC service provider.
It was founded in 2002 and has since incorporated over 25,000 firms, establishing itself as highly respectable among competitors and customers.
Since 2002, IncFast has combined technologies to incorporate your firm online quickly.
With years of expertise, their skilled filers will handle your private business filings with precision and speed to guarantee you may be up and running in no time.
Service Features & Prices
IncFast offers three main LLC formation packages, and here's a detailed description of each, including the pricing.
Basic Package ($99 + state fees):

This business formation plan includes a business name search, articles of incorporation, access to the IncFast online portal, and annual report filing. This basic package also comes with a free year of registered agent service.

Deluxe Package ($199 + state fees):

The deluxe package has banking settlements, an EIN acquisition for a business bank account, and LLC membership certificates. This plan also offers a year of registered agent service.

Premium Package ($299 + state fees): This premium package comes with a registered agent service, an LLC kit, a corporate seal for your formation documents, and a corporate bookbinder.
Registered Agent Service ($0):

All packages from IncFast include a year of registered agent services. However, it's worth noting that Incorporate Fast outsources their registered agents from third-party companies.
Since I've employed the services of the company, I'd like to share the different packages and their corresponding prices on the image below.
Our #1 Recommendation
Incorporate Fast
Additional Features
Apart from the three main packages, this business formation service also offers the following additional features:
Order status report

Personalized operating agreement 

E-document delivery service 

IncFast online portal 

S Corporation Tax Status Election

Foreign qualifications for multistate businesses [

1

]

LLC dissolution

LLC amendments if you want to change membership 
Benefits
With my working experience with the company, IncFast provided several benefits and advantages that may be suited to the needs of your business entity.
1. Same-Day Delivery
One of the benefits that truly stand out in the company is its quick filing system. I can personally attest that IncFile delivers on this service feature.
The firm claims by far the fastest formation and truly delivers. All IncFast creation packages feature same-day file processing by default.
It indicates that the firm does not prioritize orders based on cost and processes all submissions on the same day they are filed.
2. Comprehensive Features
The IncFast Basic Plan includes all the elements required to start or incorporate a firm from the ground up.
As a result, the registration file preparation and filing service consists of a full year of free registered agent service and an Operating Agreement draft.
We also had access to legal services, vital state paperwork, and e-document delivery through our account on their online portal.
3. Faster Checkout System
Incorporate Fast creates speedy formations and ensures that you submit an order swiftly. The entire procedure took us no more than 5 to 10 minutes.
The clear and thorough guidelines made this process simple and intuitive, guiding us through the application stages at record speed.
4. Intuitive Website
With Incorporate Fast, we had access to a comprehensive and user-friendly platform.
All information and data are easily accessible thanks to a user-friendly interface and well-structured directories. You'll find everything you're looking for in a matter of minutes.
Also, unlike many Limited Liability Company services that hide or alter their service charges, IncFast is upfront and transparent about its pricing.
5. Bilingual Customer Service
Even though this customer-focused company is an American entity operating in the United States, it provides multilingual customer assistance to US consumers.
The provider's contact center also includes Spanish-speaking support representatives to provide expert advice to Spanish-speaking overseas consumers or immigrants looking to establish a business entity in the United States.
Downsides
Compared to entry-level bundles from similar providers, the Incorporate Fast basic bundle provides a lot of value.
Nonetheless, the pack's pricing (at $99) is at the upper end of the budget. Then there are alternatives, such as IncFile, that offer the same feature set at no cost.
Sadly, the Standard LLC Package also does not include an EIN.
Moreover, once formed, you must have an EIN for your bank account [2]. But, if you want to save money, you can always purchase it as a separate service elsewhere or file for your EIN yourself.
Incorporate Fast's mid and high-tier plans are $199 and $299, respectively. The price increase is considerable when compared to the $99 Basic Plan.
Yet, the value you receive for your money is not good enough to justify such price increases.
Despite substantial professional expertise, a lengthy track record, and a reasonable number of clients in a company portfolio, this online formation service lacks many client reviews.
Who Should Hire Incorporate Fast?
Any business owner and entrepreneur who wants to form Limited Liability Companies at faster formation speeds should hire Incorporate Fast.
This online incorporation service offers same-day LLC formation document delivery on all orders, plus their fees cover a full year of registered agent service free of charge.
Other User Testimonials
Here's what other users say about IncFast.
"Excellent business to work with. Their support was accommodating and prompt. Helped us set up three companies, and they made the LLC formation process simpler each time!"
- Desiree, California 
"I was happy with their same-day delivery, although I didn't feel like paying $299 for their deluxe package was the most value for money."
- Kris, Texas
"After purchasing their basic package, I had everything to start my business except for a federal tax ID number. This was a little bit disappointing as I had to upgrade to their premium plan."
- Dany, Atlanta 
Comparison to Other Services
Over the years, I've gained sufficient knowledge and experience working with several online formation services. I can provide an objective comparison between IncFast and three other prestigious companies in the business like ZenBusiness, Northwest Registered Agent and IncFile.
1. ZenBusiness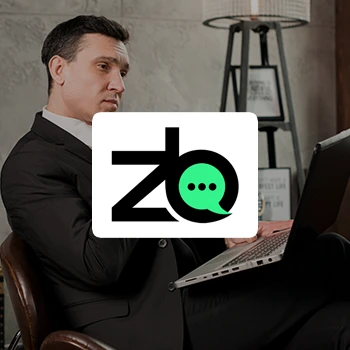 ZenBusiness is a well-known name in the world of business formation. They are renowned for their great Starter plan and the many free perks they offer.
As far as the customer base is concerned, ZenBusiness is superior to IncFast, which has been in the business for over 2 decades and has worked with over 25,000 companies.
When it comes to pricing, ZenBusiness also has the upper hand with its feature-rich basic plan that goes for $0 except for state fees. For the same features, IncFast offers a lower plan for $99.
Also, ZenBusiness's high-tier plan offers multiple website services and domain hosting for online entrepreneurs, while the IncFast premium plan offers an LLC kit and a corporate seal.
It's great that both LLC services offer excellent and professional customer support, except for the bilingual system that IncFast has, which sets it apart.
2. Northwest Registered Agent
Northwest Registered Agent offers cheaper LLC formation services ($39) compared to IncFast ($99).
Another great thing about Northwest is that they provide lifetime Corporate Guides for all their clients who will guide you through the incorporation and compliance process; this is something IncFast lacks.
Regarding turnaround, IncFast offers same-day delivery regardless of the package you choose, but for Northwest, you pay extra fees for this service, depending on your state.
We appreciate that both companies offer free registered agent services for all their plans. Although if you purchase the service separately for Northwest, you'll pay $125 for it.
3. IncFile
Regarding formation costs, IncFast is an excellent mid-tier service, and their $99 initial package is a well-priced option for an introductory rate for LLC service.
All of this dwindles in comparison to IncFile's free basic package.
Not only is its base plan the most economical online LLC creation service, but unlike other low-cost solutions, it includes everything you need to launch an LLC in your state.
With top-tier options, both may form an LLC and even provide same-day processing and a customized LLC operating agreement.
Although, IncFile provides additional customer service and even includes a 30-minute company tax consultation with your package.
Both websites include a real-time LLC order status tracking feature to track the registration process.
You may monitor the progress of your LLC, organize your LLC's final papers, and so on.
FAQs
Is Incorporate Fast Legitimate?
Yes, Incorporate Fast is legitimate. This online LLC service has been in business since 2002 and has served more than 25,000 clients.
Does IncFast LLC Operate in All States?
Yes, IncFast LLC operates in all 50 states, including the District of Columbia. They promise to offer same-day document delivery regardless of your state.
Is IncFast Ideal For Your Business?
IncFast is a great LLC service with speedy turnarounds and a smooth filing process. However, the added costs are unreasonable for a few bare-bone features.
This is why we recommend hiring ZenBusiness for a comprehensive feature set to get your business started.
ZenBusiness is a clear victor in the LLC service market, with affordable prices, excellent customer support, and quick response times.
Besides their low-cost LLC formation service bundles, they also provide extra services that you may tailor to your business requirements.
We Recommend This Instead
ZenBusiness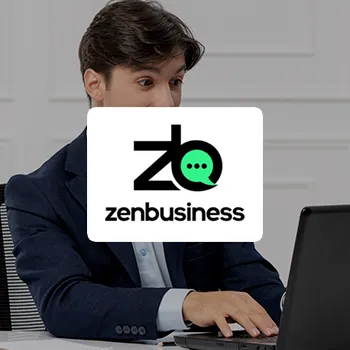 Pros
Multiple formation plans
Swift incorporation procedure
Reasonably priced bundles
Easy compliance filing
A+ online reviews rating
Get the BEST PRICE until the end of October
Cons
Formation of non-profit business is not supported