As experts in LLC formation, we understand the advantages of using formation services when creating a limited liability company in West Virginia.
However, determining which service is appropriate for your new West Virginia business may be tricky.
To assist you in making a better investment, we sought professional counsel from our legal experts while testing the best LLC services in WV.
Continue reading to learn about the benefits and drawbacks of the available top West Virginia LLC services.
Editor's Choice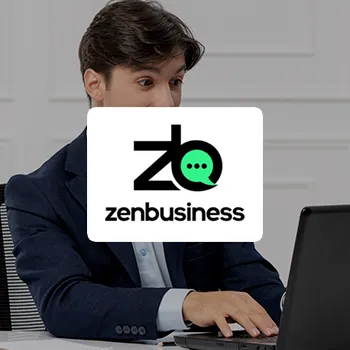 ZenBusiness
Click To Signup
#2nd Best Choice
Northwest
Click To Signup
#3rd Best Choice
IncFile
Click To Signup
5 Best West Virginia LLC Services (March 2023)
1 - ZenBusiness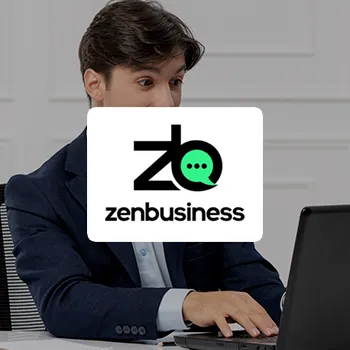 A lot of credit goes to ZenBusiness for making the creation of an LLC seem interesting and attainable.
ZenBusiness has key highlights, including excellent customer feedback and an outstanding track record.
The optional features/services offered by ZenBusiness are presented elegantly, clearly describing what each is and why you would want it, in contrast to some other services that attempt to intimidate or fool the customer into purchasing add-on services.
As part of their Worry-Free Compliance function, they offered to handle our ongoing LLC maintenance as part of their attempts to assist us in starting and running our firm.
Service Features:
Starter ($0)

: Simple filing, a company bank account, compliance, and cost monitoring are included in their starter package.

Pro ($199):

In addition to the starting LLC services, this one has a quicker filing time and includes West Virginia articles of organization and guided LLC running management.

Premium ($299)

: This plan includes the fastest expedited filing, a website for your West Virginia LLC firm, a personalized domain, and email. Keep in mind that West Virginia secretary state fees are included in the total price.

Registered Agent Services ($199)

: This is the cost of hiring a registered agent without the other services.
Pros
They provide a number of formation package options
The price of each bundle is reasonable
They provide stress-free filing
Their setup time is quick
Has a lot of positive feedback from customers
Sign Up To ZenBusiness
2 - Northwest Registered Agent
Northwest Registered Agent has industry-leading customer service and a cheap LLC formation bundle.
If you value excellent customer service and want professional registered agent services that are complimentary with the establishment of your LLC, Northwest Registered Agent is a fantastic option.
They provide a West Virginia registered agent service for free for the first 365 days after your company is established, and for $125 each year after that is a prominent selling feature.
Of all the business formation services we've tested, Northwest has by far the best customer support team.
One of their seasoned support staff members was always available to answer just about any query, no matter how simple or complex, and they did so with accuracy and speed.
The layout of the purchase forms and checkout pages clearly indicates each feature's price. Their web dashboard, which conveniently arranges all of your papers, is very useful.
Service Features:
LLC creation ($39):

The Northwest business formation service costs this fixed fee to form any company in West Virginia, whether a corporation, a limited liability company, or a nonprofit.

EIN Filing ($50):

If you don't have the time to go through the application steps, you can pay Northwest to do the legwork for you.

West Virginia Registered Agent ($125):

They also offer registered agent services to small business owners in West Virginia.
Pros
Twenty years of experience
Client privacy is given a priority
Open-book pricing
Free registration as an agent for one year with the formation package
Sign Up To Northwest Registered Agent
3 - IncFile
Incfile LLC's service has helped more than 250,000 small- and medium-sized business owners in West Virginia since its operations began.
Their mission is to provide customers with an unrivaled online business formation experience, an extensive selection of LLC formation services, and exceptional pricing.
We quickly incorporated our business using their online purchase form, which we filled up and submitted in a matter of minutes. We loved their user friendly online dashboard.
Along with incorporation services, this business formation service also provides outstanding registered agent services in West Virginia.
Service Features:
Silver Plan ($45):

This is their lowest LLC formation plan and includes the necessities for getting your business started.

Gold Plan ($244):

Includes features of the lower plan plus bank resolution documents.

Platinum Plan ($344):

Offers everything in the Silver and Gold plans, plus expedited shipping and VIP processing.

EIN acquisition ($70):

You need an Employee Identification Number (EIN) to open a bank account and file taxes in West Virginia [

1

].
Pros
Provide affordable LLC creation services
A free registered agent service is included in the LLC creation package for an entire year
Collaborated with more than 800,000 businesses
Quick customer assistance through phone and email
Sign Up To IncFile
4 - Rocket Lawyer
Since its founding in 2008, Rocket Lawyer has provided online assistance with business creation to over 25 million clients. Their high volume of clients attests to their proficiency in LLC-related initiatives.
As the premier West Virginia LLC service, Rocket Lawyer focuses on helping customers form their LLCs while keeping total legal expenses to a minimum.
Therefore, as a new business owner in West Virginia, you will obtain helpful and affordable LLC creation products.
We found their user interface to be quite warm and inviting. We were able to handle our LLC formation paperwork and other pertinent legal documents with just a few clicks using our Rocket Lawyer login.
Based on the type of West Virginia businesses you operate, the site also provides ideas on how to run it efficiently.
Service Features:
West Virginia LLC Formation Service ($39):

This package includes the essential legal documents needed to form and run your business, an operating agreement, and West Virginia articles of incorporation. 

West Virginia registered agent ($125):

With this package, Rocket Lawyer will function as your main point of contact with the West Virginia secretary of state. They will also provide a West Virginia business address where your legal paperwork will be mailed during normal business hours to help you stay compliant.
Pros
They receive a lot of customers
Extended customer assistance
Exceptional online ratings
Cons
Costly
Fewer features are included in lower subscriptions
Sign Up To Rocket Lawyer
5 - Swyft Filings
With Swyft Filings, forming an LLC is quick and straightforward as they have a speedy turnaround.
Swyft Filings has partnered with an accounting firm to offer its West Virginia clients counseling on handling their LLCs' tax and accounting facets effectively.
Swyft Filings also offers the most incredible support team, and they work with you to have your paperwork completed and filed in a timely way.
They are welcoming and foster a welcoming atmosphere, so you feel comfortable asking any queries. We had a great experience with their customer support team.
However, it's a bummer that this LLC provider doesn't offer a free registered agent service in their formation plan.
Service Features:
Basic ($49):

The Basic package covers establishing your business, filing your articles of organization, and checking the availability of your desired name.

Standard ($149):

This bundle comes with everything from the previous plan, a customized financial resolution, an operating agreement, organizational minutes, and TIN registration.

Premium ($299):

All other package services are offered as part of the premium plan, along with free business site hosting and e-delivery of state paperwork.
Pros
Price range flexibility
Installments are an option
The promise of a refund for 60 days
Cons
Excluding registered agent services
Numerous functions are contracted out
Sign Up To Swyft Filings
Advantages of Creating an LLC in West Virginia
Setting up your business as an LLC in West Virginia offers numerous advantages, such as:
1. Pass-Through Taxation
Pass-through taxation refers to the principle that your LLC in West Virginia is not liable for taxes on its own [2].
Instead, you deduct taxes from your income, so business profits or losses won't appear on your tax return.
By doing this, you avoid the disadvantage of double taxation, which firms encounter when they pay taxes at both the individual and company levels.
2. Liability Protection
Forming an LLC may fortify the border between your business and personal assets. Therefore, if your firm is sued, your personal assets cannot be used to pay off debts or commitments.
3. Flexible Management Structure
In West Virginia, an LLC is member-managed by default. This means that an LLC can be managed by members, allowing all owners to participate in day-to-day decision-making.
Professional corporate managers, who might be members or outsiders, can also run the firm.
This is useful if members wish to recruit somebody with more business expertise to run their firm professionally.
4. Easy To Start and Manage
Initial paperwork and fees for establishing an LLC are typically low, and states impose reasonable fees and taxes.
The procedure is also straightforward enough for owners to undertake without specialized knowledge, although getting advice from a lawyer or accountant is a good idea.
5. Reduced Paperwork
Corporations are highly regulated and need far more paperwork than LLCs. LLCs do not need a board of directors, meeting minutes, or shareholder meetings.
This means spending far less time and money keeping records and filing compliance-related documentation.
Our Selection Process
Because hiring an LLC service to incorporate and run your business is crucial, we only selected the best ones that offer great service features, faster turnarounds, prompt customer service, and affordable prices.
Here's how:
1. Service Features
We researched every West Virginia LLC service and chose those with great package features.
We choose LLC services that offer beneficial and important service aspects, particularly for startups, such as easy and fast compliance and practical tax options.
2. Turnaround Times
During our research, we were looking for an LLC service with a quick turnaround, ideally 1–5 business days. We also filed orders with different providers and ranked those that offered express shipping in West Virginia.
As a business owner, when looking to hire an LLC service provider, you want one with the fastest turnaround so that your LLC formation and compliance procedures are completed as quickly as possible.
3. Customer Service
We ensured that any LLC we recommended had top-notch knowledge, keen attention to detail, and quick response times.
We confirmed this by contacting different support teams via phone, email, and chat and rated how fast and professionally they responded to us.
4. Price Points
While evaluating service providers in West Virginia, we assessed the various pricing strategies to determine which service or package provides the most value for money.
After signing up for many packages, we evaluated the ones we thought were the most cost-effective while still providing the essential features that business owners need to get started.
West Virginia LLC Creation Process
Sometimes hiring an LLC service provider can be expensive.
If you want to start a West Virginia LLC on your own, here are the steps you should follow:
Step 1: Do multiple name searches and verifiability.
Step 2: Choose a registered agent with a physical office in West Virginia.
Step 3: File and submit your LLC's charter documents.
Step 4: Create different LLC operating agreements.
Step 5: Acquire an Employer Identification Number (EIN) for bank account creation purposes.
Step 6: Open a business entity bank account.
Step 7: Get a West Virginia business license.
FAQs
How Much Does It Cost To Maintain an LLC in West Virginia?
It costs an annual fee of $25 to maintain an LLC in West Virginia. Note that this amount is subject to a 3% to 6.5% state and federal tax rate.
Is West Virginia a Good State for LLCs?
Yes, West Virginia is a good state for LLCs because it offers one of the most business-friendly corporate tax systems and has no franchise tax, like some other states.
Which Best LLC Service in West Virginia Should You Hire?
Forming an LLC is a significant step for any new business. While it is less expensive to start the LLC creation process on your own, it is typically easier and more effective to engage the assistance of a reputable LLC formation provider like ZenBusiness.
ZenBusiness offers a range of options, but their starter bundle is a best-seller. For $0, the firm will supply all of the fundamental necessities for incorporating an LLC.
This covers LLC establishment, registered agent service, and an operating agreement template. In contrast to other LLC creation services, this is a very reasonable price.
Additionally, ZenBusiness has extended hours for customer assistance, and you can be confident that problems will be fixed as quickly as possible.
Our #1 Recommendation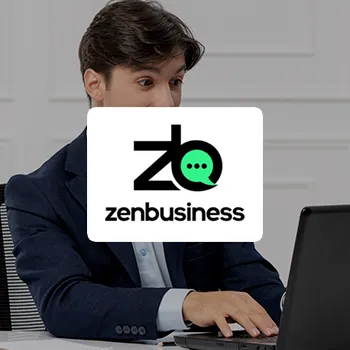 Pros
They provide a number of formation package options
The price of each bundle is reasonable
They provide stress-free filing
Their setup time is quick
Has a lot of positive feedback from customers
Get the BEST PRICE until the end of March