If you own a business in South Dakota, working with an LLC service supplier is crucial to help you deal with legal paperwork and ensure the protection of your company.
However, with the numerous service providers on the market today, hiring the best one that makes the grade and perfectly fits your business entity is daunting.
We tested some of the best LLC services in South Dakota to get you off the ground.
And to give you a better preview, we sought expert advice from our legal team and rounded these services based on their key service features, document delivery, and pricing structures.
Read on to find out our top-rated LLC service recommendation to assist you with your South Dakota company.
Editor's Choice
Rated by more than 2000+ customers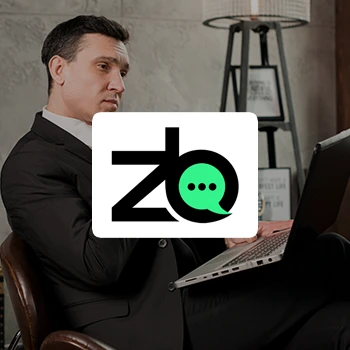 ZenBusiness
Click To Signup
81% of visitors chose this
#2nd Best Choice
Rated by more than 1000+ customers
Northwest
Click To Signup
#3rd Best Choice
Rated by more than 1000+ customers
IncFile
Click To Signup
5 Best LLC Formation Services in South Dakota (October 2023)
1 - ZenBusiness (Editor's Choice)
Would you recommend ZenBusiness?
ZenBusiness is an online registration service that has quickly made a name for itself as a reliable, user-friendly choice with customized packages and a positive user experience.
It provides the most crucial aspects, including the preparation and submission of formation documents, and reliable customer assistance.
ZenBusiness provides a wide array of formation packages that are billed annually and renewed at a consistent rate each year.
Their website boasts a user-friendly interface, making the filing process straightforward. We were able to complete it in less than 20 minutes.
In our experience, their customer support was superb and helped us clear out all legal doubts. We could reach them via email and phone, and their response was always prompt.
Service Features:
Starter Formation Package ($0 + $150 State Fee): The Starter Formation Package is an excellent choice for LLC formation. It includes affordable LLC filing (standard filing speed of 2-3 weeks), a month's free trial of banking, bookkeeping, and website building for online presence. Also, enjoy worry-free compliance assistance for a full year. If a deadline is missed, it helps regain compliance. After a year, the service costs $199/year.
Pro Package ($199 + $150 State Fee): The Pro Package enhances Starter features with a rapid ''rush'' filing (1-2 business days), making it ideal for urgent business formation. It includes EIN filing and a $99 LLC operating agreement template to outline ownership, procedures, and ensure legal protection for LLC members.
Premium Package ($349 + $150 State Fee): Premium Package offers everything from the lower bundles plus domain registration, domain privacy, and website email address for full online professional presence. This package covers business document templates ensure accuracy and quality, aiding in maintaining branding.
Registered Agent Service ($199): As your agent, they'll receive legal documents like service of process on your behalf. You can renew this service yearly at the same standard rate.
Pros
Their formation process is pretty fast
They have a wide selection of packages
Budget-friendly starter plans
Superb online reviews
Hassle-free compliance and filing
Cons
Non-profit business formation is not provided
Sign Up To ZenBusiness
2 - Northwest Registered Agent
Would you recommend Northwest Registered Agent?
Northwest Registered Agent is a reputable LLC service provider, frequently commended for their excellent customer service and highly skilled team.
The starting price costs $39 and already includes a free registered agent service for an entire year. We were amazed to see how fast they processed our orders.
Among all the LLC service providers we evaluated, Northwest Registered Agent had the quickest response time.
Their knowledgeable customer support team guided us through each stage of the business formation process.
We also discovered that their online platform was easy to use, featuring intuitive navigation and commands.
Another great thing about the LLC formation service is that it has a solid privacy system that kept our critical business information away from unauthorized access.
Service Features:
Basic Plan ($39 + $150 State Fee): You can use the Basic Plan to start either corporations, LLCs, or nonprofits. It has included the articles of organization, an operating agreement, and the first year of the registered agent service.
Full Service LLC Formation Plan ($225 + $150 State Fee): With Full Service, you will get free limited mail forwarding, a working agreement, same-business-day filing, and a client account loaded with free forms and tools in addition to the service features from the Basic Plan.
Northwest Registered Agent Services ($125): The first year's registered agent service fee is free of charge if you open your LLC with Northwest. Afterward, a $125 yearly plan. Professional corporate guidance, privacy, and free mail forwarding are all provided.
Pros
Their fees are transparent
Solid data privacy system
More than 20 years of LLC formation experience
Includes one year of free registered agent in South Dakota
Sign Up To Northwest Registered Agent
3 - IncFile
Would you recommend IncFile?
IncFile is one of the most economical options, which offers a free creation bundle that needs you to pay your state charge.
Every IncFile LLC creation package comes with a full year of registered agent service.
IncFile also receives strong consumer feedback. They keep up high average rankings and have thousands of internet reviews.
Additionally, we appreciate its customer service department for its quick response time. We received prompt and detailed answers to all our questions about filing procedures.
Incfile is known for its outstanding service and affordability; however, during our experience with them, we noticed they often tried to upsell additional services.
Service Features:
Silver Package ($0 + $150 State Fee): IncFile Silver Package includes drafting & submitting the articles of organization, free South Dakota registered agent service for a full year, unlimited business name searches, and phone, and email support.
Gold Package ($199 + $150 State Fee): In addition to the previous plan, in Gold Package you get: EIN Business Tax Number, IRS Form 2553, operating contracts, lifetime company alerts, banking resolution, access to an online dashboard, business banking account, and business tax-consultation.
Platinum Package ($299 + $150 State Fee): This plan has all the Gold Package plus a domain name with free business email, free next-day filing, and many business contract templates.
Registered Agent Services ($119): It is free for the first year if made with an LLC formation package. After that first year, the renewal will be $119 per year for Agent Services. It comes with a personalized dashboard where you can access your documents online.
Pros
Has incorporated more than 800,000 businesses
Excellent customer support team
Budget-friendly LLC formation, perfect for start-up business owners
Includes a full year of South Dakota statutory agent
Sign Up To IncFile
4 - Rocket Lawyer
Rocket Lawyer is a legal service that provides users with access to a variety of pre-formatted legal papers as well as other high-quality legal services.
When evaluating service providers, we found Rocket Lawyer has a great personalized customer support system.
We were able to talk directly with an attorney who personally walked us through the challenges we had with our LLC.
We are pleased that the company gives a 7-day free trial time for you to test out their value-added services if you are hesitant about their membership.
However, keep in mind that this trial only allows you limited access to the majority of their services.
Also, after subscribing to the free trial, remember to cancel the subscription to avoid an automatic charge to your credit card.
Service Features:
Standard LLC Formation Package ($99.99 + $150 State Fee / Free with $39.99 per month membership) If you opt for the Standard Package membership, you can benefit from free legal documents, LLC formation services, free attorney services, and 25% off registered agent service.
South Dakota Registered Agent Service ($149.99): $149.99 per year for Register Agent services - A 25% discount is available if you have a membership. Membership costs $39.99 monthly
Pros
Personalized help desk
Direct contact with professional attorneys
Free seven-day trial
Cons
Premium services available only to subscribers
Their packages are pricey
Sign Up To Rocket Lawyer
5 - LegalZoom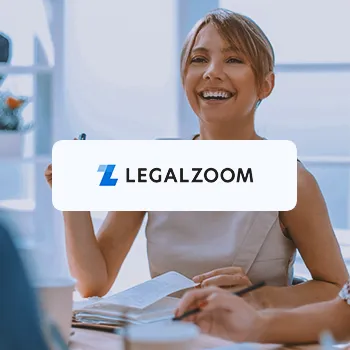 Being a one-stop online shop for legal services, LegalZoom offers extensive legal services that have helped over 4 million businesses so far.
LegalZoom gives you access to a half-hour session with an expert lawyer with the Business Advisory Program.
You can benefit from the 25% discount if you hire one of their lawyers for continuing legal concerns.
Although LegalZoom comes at a much higher price than the companies on this list, it still provides exclusive features like Deluxe Organizers and Peace of Mind Review.
We value the extensive array of services LegalZoom provides, with their registered agent service being a notable highlight.
This feature enables you to establish your business hours, ensures privacy protection, and helps prevent fines.
Nonetheless, it is important to mention that we found their business formation plans relatively costly and somewhat lacking in certain registered agent services offered by competitors.
Service Features:
Basic Package ($0+ $150 State Fee): Get unrestricted name search and business entity filing, welcoming digital LLC packet, a customizable website supported by Wix, and articles of organization.
Pro Package ($249 + $150 State Fee): Get all Basic package features plus consultation for tax savings and insurance, an operating agreement, a detailed guide on business licensing, and an EIN.
Premium Package ($299 + $150 State Fee): Get all services in Basic and Pro packages, plus a firsthand guide from an experienced South Dakota state attorney. You'll also enjoy countless consultations from a business attorney for 30 minutes, and all your formation document changes will be handled within 90 days of the initial subscription.
Registered Agent Services ($299): If you decide to employ LegalZoom to incorporate your startup, the registered agent will cost you $249 for the initial year's use. After that, it'd cost $299 to renew.
Pros
An established brand in the industry
Provides extended customer support hours
Provides extensive legal services for your South Dakota LLC
Cons
Does not include a lot of service features in its packages
Many upsell high-priced add-on services
Sign Up To LegalZoom
---
Advantages of Creating an LLC in South Dakota
Your South Dakota LLC will benefit your business in several ways, depending on your business type. We have listed below the advantages of creating an LLC in South Dakota [1].
1. Personal Assets Protection
Members are not directly responsible for the company's debt and liabilities. As a result, creditors attempting to seize the members' assets cannot do so.
This security continues as long as you conduct business ethically and keep your personal and professional finances separate.
2. Pass-Through Taxation
Because a South Dakota LLC is a pass-through corporation, its profits are distributed directly to its owners rather than being subject to corporate taxes. Instead, members file their national taxes on their earnings.
This lowers your tax obligations and simplifies tax filing.
3. Easy To Form and Manage
Although there is a lot of diversity in the taxes and fees that different states impose, the initial paperwork and costs for an LLC are low.
Owners can manage the procedure without prior experience, but it's a good idea to get assistance from a lawyer or a professional accountant.
Any paperwork filing is mostly needed on an annual basis.
4. Flexibility in Raising Capital
With your South Dakota LLC, raising capital becomes more straightforward. And as an LLC in South Dakota, You may bring on new people without granting them full administrative control [2].
South Dakota LLC Formation Process
Here's a rundown of the seven steps you need to follow to create your LLC in South Dakota:
Step 1: Do multiple name searches for your LLC in South Dakota
Step 2: Look for a South Dakota registered agent
Step 3:

File the South Dakota Formation Certificate

Step 4:

Construct an Operating Agreement for your South Dakota LLC

Step 5:

Get your Employer Identification Number (EIN)

Step 6:

Choose the type of your South Dakota LLC

Step 7:

File your South Dakota LLC annual report
Our Selection Process
Here's a brief description of the criteria we followed in selecting these best South Dakota LLC services.
1. Service Features
When assessing service providers, one of the most important factors we value is their service characteristics. This is significant since some providers provide pricey packages with constrained service features.
We purchased various packages from the top South Dakota LLC service providers and put their features to the test in order to gain personal experience.
Then, we compiled a list of the best providers that include features that are essential for business entities; business name search, annual report filing, general business license, Dakota registered agent services, and compliance filing.
2. Turnaround Times
We verified that these providers' turnaround times were as quick and effective as feasible before selecting any of them.
Here, we concurrently submitted several orders on each platform, and we eagerly awaited to see how quickly deliveries were completed. After that, we evaluated and graded services with shorter lead times (one to seven business days).
See our article on how long does it take to form an LLC in South Dakota.
3. Pricing of Packages
To have the best LLC service in South Dakota, we went for the ones with a competitive, reasonable pricing structure.
After subscribing to the different packages offered by top LLC services in South Dakota, we proceeded to rank these five as they offered the most value for money.
We recommend these most-affordable LLC services because not only do they fit any small business budget, but they also provide the necessary tools for your business.
4. Customer Support
A quick response time is one of the qualities we considered before recommending these South Dakota business formation services.
We contacted all the help desk teams of all LLC formation services in this list by mail, chat, and phone.
We then ranked each on a scale of 1-5 based on how fast they responded and how detailed their response was in regard to the issues we had. We believe outstanding customer support gives you a hassle-free experience while forming your business.
FAQs
How Long Is the LLC Formation Process in South Dakota?
The LLC formation process in South Dakota is around 3-5 working days by mail. However, online filings for South Dakota are instantly accepted because you can access and download the documents immediately after you complete the process.
What Is the Total Cost of Forming a South Dakota LLC?
The total cost of forming a South Dakota LLC is around $150. This is the cost of submitting the articles of organization with the South Dakota Secretary of State. If submitted by mail, there is an extra filing cost of $15. For $25, you can reserve the name of your LLC with the South Dakota Secretary of State.
Do I Need a Business Formation Service in South Dakota?
Yes, you need a business formation service in South Dakota if you want to have a worry-free compliance filing process and be in the right standing with the Secretary of State.
Although it's not a must to have your LLC when starting your business, you can commence the LLC formation process later on when running your startup.
What Is the Best LLC Service in South Dakota for You?
Many LLC formation service providers can incorporate your LLC. But only a select few provide premium quality LLC service in South Dakota.
For a well-rounded, affordable LLC formation service, ZenBusiness may be your best option. ZenBusiness is the ideal company if you're looking for high-quality customer service and one of the best service values.
ZenBusiness offered us inexpensive LLC creation services with one of the quickest response times in the industry.
Thanks to their quick application process and first-rate customer support team, you'll have the resources to start your firm and be operational in no time.
Our #1 Recommendation
Pros
Their formation process is pretty fast
They have a wide selection of packages
Budget-friendly starter plans
Superb online reviews
Hassle-free compliance and filing
Get the BEST PRICE until the end of October
Cons
Non-profit business formation is not provided