As experienced professionals with backgrounds in business, law, and entrepreneurship, we possess the expertise needed to evaluate and recommend the best Alabama LLC providers for various business types and legal service requirements.
Determining the best Alabama LLC provider for your startup will be based on your business type and other legal services you may want for your Alabama LLC.
Because searching for the best service can be challenging, we have gone through extensive research and consulted our legal advisers and attorneys on the top-rated LLC service in Alabama.
We've listed the leading LLC services in Alabama and determined what makes them the top choice, including their benefits, drawbacks, and other legal services they feature. So, let's have a look.
Editor's Choice
Rated by more than 2000+ customers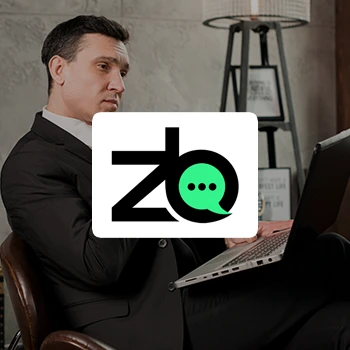 ZenBusiness
Click To Signup
81% of visitors chose this
#2nd Best Choice
Rated by more than 1000+ customers
Northwest
Click To Signup
#3rd Best Choice
Rated by more than 1000+ customers
IncFile
Click To Signup
Top 7 Best LLC Services in Alabama (September 2023)
1 - ZenBusiness (Editor's Choice)
Would you recommend ZenBusiness?
ZenBusiness is a firm that assists you in establishing and managing your LLC. They provide various options to make the procedure straightforward for you.
They gave us access to a letter of intent, non-compete contracts, copyright assistance, and availability checks for our business name.
Prior to submitting our LLC registration application, ZenBusiness carried out a name availability search in Alabama to confirm that our chosen entity name was feasible.
This saved us from relying on outdated and inefficient company name search techniques and ensured that our application wasn't rejected due to a basic mistake.
The cost is relatively low, beginning at $0 + state taxes, making it a popular option among many businesses or individuals who don't currently have access to large sums of money.
Starter Formation Package ($0 + $236 State Fee): Includes standard filing speed (2 to 3 weeks), free CPA assessment, and optional worry-free compliance for those who want to check off all regulatory requirements. This package comes with a rock-solid 100% accuracy guarantee, earning customer trust and credibility. It offers the best value, keeping you stress-free for minimal investment.
Pro Package ($199 + $236 State Fee): This package brings faster-expedited filling speed (1 to 2 business days on average). In addition, you get two yearly modifications, VIP clearance, and preparation of yearly report submissions. Charged yearly. With Pro Package you will get an EIN a unique nine-digit number assigned by the Internal Revenue Service (IRS) to identify business entities operating in the United States for tax purposes, and an operating agreement. One month free banking trial makes this package appealing to experienced business owners.
Premium Package ($349 + $236 State Fee): Everything from previous packages are included in Premium Package and more. To help run business professionally, this package offers domain secrecy, corporate domain, and customizable business website. This way your online presence will be branded and almost set, saving you time. Business document templates are added to cut on time-consuming documentation processes. Premium Package is carefully created to save time while optimizing the processes to its maximum.
Registered Agent Services ($199): Your own registered agent service with ZenBusiness will cost you $199 per year. You will have to pay the first annual fee at the time of registration.
Pros
They provide a selection of formation options
They offer reasonable formation packages
Worry-free compliance guarantee
They expedite the formation of business
Excellent online customer reviews
Cons
No non-profit business formation
Sign Up To ZenBusiness
2 - Northwest Registered Agent
Would you recommend Northwest Registered Agent?
Northwest Registered Agent has established a solid reputation for providing industry-leading client care at competitive prices.
Your beginning expenditures will be kept to a minimum with their free one-year registered agent services or a cost of $125 if you purchase the plan separately.
Northwest Registered Agent also proved to be very responsive to any LLC services questions or assistance that we needed.
Upon purchasing their service, we were assigned a local Corporate Guide from our state.
This specialist guided us through each step of registering our new company and provided ongoing support afterward.
This LLC service can also serve as the registered agent for your Alabama business, managing official and legal communications on your behalf while preserving your privacy.
Their highly trained customer support team assisted us through each stage of the formation process. The end result? We received the most value for our money.
Basic Plan ($39 + $236 State Fee): Includes name verifications and filings for all the necessary formation documents. Additionally, a free registered agent is provided for a year.
Full Service LLC Formation Plan ($225 + $236 State Fee): It comes with the same business day filing, a full year of registered agent service, free limited mail forwarding, an operating agreement, and a client account loaded with free forms and tools.
Registered Agent Services ($125): This service comes with free email forwarding, expert corporate guides, and one year of free registered agent service.
Pros
Well-versed in their 20 years of expertise
Privacy protection guarantee
No Hidden LLC services charges
Includes one year of service
Sign Up To Northwest Registered Agent
3 - IncFile
Would you recommend IncFile?
IncFile is an Alabama LLC service provider that does not charge its clients for its business creation services.
Their lowest-level package is affordable at $0 + state tax, which is a great way to reduce the costs of forming your Alabama LLC.
They provided us with limitless phone and email assistance and a real-time order-tracking feature until we had our final documents. Which was neat.
Online storage for your formation papers and a customized dashboard that records essential dates and compliance alerts are among the capabilities offered by IncFile.
These will assist you in staying entirely up to date on future state regulations.
Free Silver Package ($0 + $236 State Fee): Includes Alabama LLC creation, one year of free service, and lifelong corporate compliance notifications. You are only paying state fees.
IncFile Gold ($199 + $236 State Fee): Includes the creation of the operating agreement, banking settlements, an EIN, IRS form, and Operating Agreement.
Platinum Package ($299 + $236 State Fee): Provides all the benefits from the Gold Package and includes a free company website and domain name, plus a business Email.
Registered Agent Service ($119): The service is free for the first year and renews subsequently.
Pros
Low-cost LLC formation service
Includes a year of free service
They helped over 550,000 enterprises
Good phone and email assistance
Cons
Outsourced contracts and pricey upsells
Sign Up To IncFile
4 - LegalZoom
Would you recommend LegalZoom?
LegalZoom has a stellar history of helping more than 3.8 million customers in different ways, including forming LLCs.
They immediately caught our attention and we had to test them out.
Our business requires continuous assistance with contracts, legal documents, and copyrights and we found their package extremely beneficial.
Besides providing exceptional customer service, this business formation service features more generous support contact hours compared to its competitors.
Based on our experience with them, their team is highly knowledgeable and adept at addressing all of our queries. We strongly recommend them to anyone starting a new venture.
However, LegalZoom's LLC formation package prices range much higher than those offered by some of the other companies on this list.
It's a bummer that their base plan lacks a registered agent service. Still, this service will be available early in the registration process.
Service Features:
Basic Package ($0 + $236 State Fee): This Alabama LLC service includes articles of organization, business filing services, a search for business names, a complete digital LLC welcome packet, and e

mail & chat support.

Pro Package ($249 + $236 State Fee): Offers everything the Basic package has, and an operating agreement, EIN (Federal Tax ID Number), financial account authorization letter, free tax consultation,

support through email, chat, & phone.

Premium Package ($299 + $236 State Fee): All the features above plus unlimited 30-minute attorney consultations for 3 months, guidance from an experienced business attorney and any changes to your LLC formation documents within the first 90 days.
Registered Agent Services ($299): You can pay $299 per year, or $249 for the first year if you form your LLC with them. Before documents are submitted to the state, there won't be any fees.
Pros
Reputable Alabama LLC creation services brand
Extended hours for client service
Full-service legal representation
Cons
Formation plan has barebones features
Rigorous upselling
Sign Up To LegalZoom
5 - Swyft Filings
Would you recommend Swyft Filings?
Swyft Filings is a relatively new company in the business formation industry, but despite that and the heavy competition, it has already carved out a significant market share.
We tried their services and were extremely satisfied with the results. We valued their reminder system that alerted us about important upcoming deadlines.
By doing so, they assisted us in filing compliance documents punctually and maintaining a favorable standing with the Alabama authorities.
Their basic package starts at $49 and includes all of the LLC services required to create an LLC in Alabama.
It also has additional features such as an online portal to view your important LLC formation documents, 30 minutes of free tax consultation with their in-house CPAs, and a registered domain name for your Alabama LLC.
Service Features:
Basic LLC Formation Package ($0 + $236 State Fee): This LLC formation supports the first steps: filling the documents of the business organization to form an LLC
Standard LLC Formation Package ($199 + $236 State Fee): With this plan, you will get LLC formation services including Federal Tax ID Number (EIN), LLC Operating Agreement, Banking Resolution, and Organizational Minutes.
Premium LLC Formation Package ($299 + $236 State Fee): This premium package brings standard services, a customized digital corporate kit, and trackable FedEx delivery.
Registered Agent Services ($99): The service is billed quarterly and includes the full scope of services.
Pros
Free 1-hour business tax consultation
Has 100% money-back guarantee
Positive customer reviews
Cons
No registered agent included on any bundle
Premium prices
Sign Up To Swyft Filings
6 - Harbor Compliance
Would you recommend Harbor Compliance?
Harbor Compliance is a well-known company that provides Alabama LLC formation services and other services like a registered agent.
They have high ratings online and positive reviews from their clients.
What stood out the most to us was the software provided by this business formation service.
Harbor Compliance's registered agent service customers, regardless of their size, can access its exclusive Entity Manager software.
When we reviewed Harbor Compliance we found that is staffed with knowledgeable professionals, so you can be assured that they're familiar with the processes and knowledgeable enough to walk you through establishing your business.
The process of acquiring an LLC formation service from Harbor Compliance is relatively easy and straightforward.
You have to fill up an online form or online application from their website or call their service representative, and provide basic information about your future company, such as its name and industry.
Service Features:
Basic Formation Package ($99 + $236 State Fee): Includes a draft of state files like articles of incorporation and agreement, and checking name availability.
Registered Agent Service (89-$99): Includes a registered agent service and fees without additional charges. If you sign up for two years, there is a

5-10% discount. 

You will also get trustworthy expert assistance and yearly alerts for annual reports.
Pros
The procedure of registered agents, as well as other services, is fast
Quick turnaround time
They are honest with the fees and have no hidden costs
Cons
No access to attorneys
Not the cheapest option
Sign Up To Harbor Compliance
7 - MyCompanyWorks
Would you recommend MyCompanyWorks?
If you fancy same-day filing, MyCompanyWorks, Inc. works best for you.
It is a mid-sized online business formation service with a proven track record and has helped form over 60,000 businesses.
MyCompanyWorks is also ideal for business owners who want to form multiple LLCs.
The setup wizard is a significant component of the brand. It is a dashboard that walks you through the online LLC formation services and the steps in the LLC formation process.
We appreciate that they created a useful resource for us to keep track of our filing and regulatory deadlines. Their knowledgeable support team also left a strong impression on us.
MyCompanyWorks can obtain official copies of your state-filed business documents for just $35, should you need them. This price is lower than what most competitors charge.
Basic Formation Package ($59 + $236 State Fee): LLC name search and registration, LLC Operating Agreement Draft, Organizational minutes, Phone & email customer support, and Compliance alerts.
Entrepreneur Formation Package ($179 + $236 State Fee): Adds 1 year of Registered Agent Service, Registration of Federal Tax ID Number (EIN), and MyCompanyForms business templates.
Complete Formation Package ($259 + $236 State Fee): Adds on MyCompanyWorks Premium feature, which includes annual report service with due date tracking, initial report service, business monitoring, compliance alerts, and more, including

E-Certificates.

Registered Agent Service ($99): 

The Entrepreneur Package and the Complete Package include a free first year of registered agent service.
Pros
Same day filling
Great customer support
Many positive customer reviews
Cons
Only the most expensive package includes agent services
Higher-end of the pricing spectrum
Sign Up To MyCompanyWorks
---
Our Selection Process
Since many companies offer the same services in the industry, it's hard to find the best LLC service for your company.
That's why we spent thousands of hours researching every corner of the internet to list the best LLC formation services around. The following are the criteria we used to compare the LLC services of each company.
1. Service Features and Quality
This is the most important thing to consider when choosing an LLC service.
No matter how expensive it is, as long as it is worth the price and will provide you with the best quality service as well as complete service features included in a package, it will surely be worth it.
2. Price
Although the service quality is the most important, the price is also worth considering, especially if you're starting out.
We want to provide you with the best services at the lowest possible price, so we select the services that are a real deal.
3. Expertise
By seeing how long they've been in business and how many satisfied clients they worked with, you can identify the company's expertise in this field.
Always focus on expertise first so that you can be 100% sure that the LLC service you are working with is familiar with the processes.
4. Online Customer Reviews
We always want to know the personal experience of people who have previously worked with a specific company to examine their satisfaction with the service and overall customer experience.
5. Availability of Additional Services
Some LLC formation services do not include additional services, such as a free registered agent service in Alabama, while others do.
Advantages of Creating an LLC in Alabama
After assessing service providers, different business types accrue different advantages of forming an Alabama LLC. Read more about it below.
1. Personal Liability Protection
By forming an LLC, you may protect yourself from financial creditors. It follows from this that a shareholder of an LLC cannot be held liable for their personal property, such as their home, vehicle, or savings balance[1].
2. Pass-Through Taxation
If you form an LLC in Alabama, you have the edge over forming a corporation, especially when it comes to taxes. LLCs benefit from pass-through taxation, which means state taxes are cut directly from your income taxes [2].
This means that an LLC is exempted from paying business and individual taxes simultaneously unlike other business structures.
3. Effortless Creation and Management
In Alabama, forming an LLC is less complex compared to other business models. For starters, a few documents are required to be drafted and submitted to the Secretary of State.
Also, because LLCs are not mandated to hold meetings or keep records of company minutes, there's less paperwork to file and handle.
4. Flexibility in Raising Capital
As an LLC, it is easier to raise more company funds without relinquishing management to new investors [3].
Alabama LLC Formation Process
Here are 5 steps to create an Alabama LLC:
Step 1: Assign a name to your Alabama LLC
Step 2: Find a professional Registered Agent
Step 3: Submit your creation certificate to the Alabama secretary of state
Step 4: Create a membership agreement for the LLC
Step 5: File a TIN for tax purposes
Check out our article on how long it takes to form an LLC in Alabama for more details on processing times.
Qualities to Look For in an Alabama LLC Service
Before selecting the best Alabama LLC service for your business, here is a brief guide on the qualities to look for:
Reasonable Pricing: As a startup owner, you probably don't have a lot of money allocated for the LLC formation process. This is why it's important to hire an LLC service provider with pocket-friendly plans that have all the essential features to get you started.
Usability: The procedure for establishing a firm should be straightforward. A website interface that is simple to use is a bonus for an LLC formation service since it improves the online experience.
Customer care: The LLC creation process is rigorous and complicated. You should work with an LLC service provider with an available and prompt support team to walk with you throughout.
Expertise: When selecting an LLC service, you want to make sure that they have a large client base and expertise in LLC formation. Read through customer reviews to see how their process is and how well they deliver.
FAQs
Do I Require an LLC Service For My Alabama Business?
Yes, you require an LLC service for your Alabama business if you don't want to deal with all of the paperwork that comes with the LLC formation process.
The Secretary of State does not require hiring LLC services for your business formation, so you can actually do the process on your own.
Must I Hire a Registered Agent in Alabama?
Yes, you must hire a registered agent in Alabama who will be responsible for receiving and handling legal documents, government correspondence, and more on behalf of your Alabama LLC.
By hiring an Alabama registered agent service for your LLC, you can avoid late fees and maintain good standing with the state.
How Many Medium Startups Are There in Alabama Today?
There are 323,891 medium startups in Alabama today. By the most recent federal report, 84,277 are Alabama businesses with employees, while the remaining 239,614 are Alabama businesses with no employees.
How to Choose the Best LLC Service in Alabama for You...
Despite the fact that the state of Alabama has several LLC creation services available, we suggest hiring ZenBusiness.
With affordable charges, they made it simpler for our business to get started without worrying too much about the registration procedure itself. Additionally, they offer discount rates on other legal services.
In addition to offering a comprehensive service, ZenBusiness LLC includes two yearly modifications, an EIN application, VIP clearance, and the preparation of yearly report submissions.
Overall, ZenBusiness is the ideal option for new business owners and will make establishing your Alabama LLC simple and cost-effective.
Our #1 Recommendation
Pros
They provide a selection of formation options
They offer reasonable formation packages
Worry-free compliance guarantee
They expedite the formation of business
Excellent online customer reviews
Get the BEST PRICE until the end of September
Cons
No non-profit business formation