If you're an LLC or company owner in South Carolina, you need to hire a registered agent who'll receive legal documents from the state on your behalf.
However, with so many registered agent services available, it can be challenging to determine which one best fits your company.
As an experienced business consultant and LLC formation specialist with over 9 years of experience, I have spent hours researching the best registered agent services candidates for you and listed some of the top recommendations.
Read along to find out our best South Carolina registered agent service recommendation.
Editor's Choice
Northwest
Click To Signup
#2nd Best Choice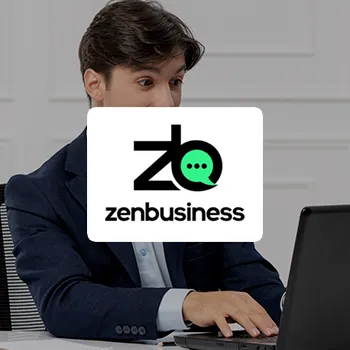 ZenBusiness
Click To Signup
#3rd Best Choice
IncFile
Click To Signup
Top 7 South Carolina Registered Agents (March 2023)
1 - Northwest Registered Agent Service (Editor's Choice)
Northwest Registered Agent Service is a professional, dependable, and specialized South Carolina registered/statutory agent service that guarantees your LLC formation or incorporation is completed expertly in less time.
Their internet interface was easy to log in to, and the commands therein were simple to follow.
We love their outstanding customer service, who were available to walk us through each incorporation step.
Customers are ensured one-day LLC registrations, great confidentiality, and the advantage of dealing with a professional agent with a wealth of relevant LLC knowledge.
Although we've pointed out Northwest Registered Agent Service's outstanding customer care as its most compelling selling pitch, there are other benefits.
With a one-time cost for a whole year, round-the-clock assistance, and deep LLC knowledge, the registered agent services you receive at this cost range are noteworthy.
Service Features:
South Carolina Registered Agent Services (starts at $125): Free registered agent service for the first year, then $125 per year. Bear in mind that this is an option only if you hire Northwest to form your LLC.

Basic Package ($39/year + $132 State Fee): Corporate manuals are included, as well as different documents of the organization and operating agreement. 
Full Service LLC Formation Package($225 + $132 State Fee):

Formation Package offers same business day filing, creation of an online account, address for a business entity, forwarding of mail, and privacy by structure.
Pros
Securely protects your data
Professional customer service
Experts in the field of formation service for 20+ years
No unstated costs
Base plan comes with free one-year South Carolina agent services
Cons
Quite an expensive choice
Sign Up To Northwest Registered Agent Service
2 - ZenBusiness Registered Agent Service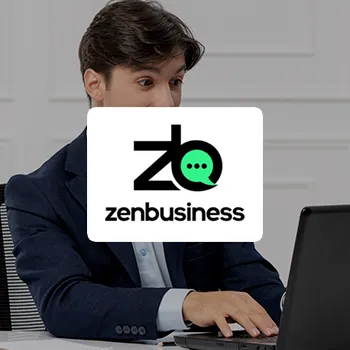 Despite being a young firm, ZenBusiness, which specializes in business creation services, is outpacing its rivals with affordable plans and superior customer support making it the second-best South Carolina agent service.
In our experience, ZenBusiness simplified all our incorporation processes and guided us through it all.
Also, their affordably priced plans lowered our overall costs of simple South Carolina court filings.
ZenBusiness allows you to create and submit your LLC creation file documents, so you won't need to pay lawyers or other potentially expensive professionals to handle these procedures for your company.
Each of the three options for starting a limited liability business (LLC) in South Carolina or a corporation includes a yearly report service, ensuring that you won't miss any reporting deadlines.
ZenBusiness is one of the most effective South Carolina registered agents for any  because there is a pricing plan that will fit every budget spectrum.
Service Features:
ZenBusiness Registered Agent Service ($199):  Includes incorporation documents, customer support through telephone and email, access to important LLC documents, one year of commercial registered agent service, a free business contract, and a fret-free CPA inspection.
ZenBusiness Starter costs ($0 + $132 State Fee): This subscription covers standard filing speed (2 to 3 weeks), and the standard corporate filing service, which covers name availability search capabilities and access to your files via the ZenBusiness site.
ZenBusiness Pro ($199 + $132 State Fee): ZenBusiness Pro significantly provides different South Carolina LLC formation services like faster expedited filling speed (4 to 6 days), financial reports, employment ID number generation, and compliance reviews and alerts.
ZenBusiness Premium ($299 + $132 State Fee): This LLC formation membership plan incorporates the platform's services with the fastest rush filling speed (1-2 days) and customizable business website.
Pros
Prices are straightforward and affordable
Chat support availability is extended
Positive feedback from customers
60-day genuine refund policy
Sign Up To ZenBusiness Registered Agent Service
3 - IncFile
The main selling point of the Incfile registered agent service is its free business creation service, which also comes with a year of registered agent service.
We put them to the test and we were very pleased with the results. IncFile registered agent services received court documents and handled all IRS engagements on our behalf pretty well. We managed to stay on top of everything.
As your registered agent, IncFile enables the state legislature to send you reminders about the necessary yearly business report forms, lawsuit notifications, and license tax records.
If you have a small budget, IncFile is an excellent choice for registered agent services. Their most basic option (Silver), which is free, is an outstanding value.
The significant growth in their customer service demonstrates their dedication to offering their consumers a convenient approach to establishing a firm.
Service Features:
Registered Agent Services ($119/year): Provides a physical and primary point of contact in your state and contains the address of a registered agent.
Silver Package ($0 + $132 State Fee): This package comes with ready documentation of the organization, unlimited name searches, and a 12-month registered fee agent service. Plus, there is unlimited phone and email support.
Gold Package ($199 + $132 State Fee): Gold Package offers all benefits from the Silver package and tops them with IRS Form 2553, an EIN, and a Business banking account.
Platinum Package ($299 + $132 State Fee): Platinum adds to the previous two packages, with business contact templates, free next-day filing, and domina name followed by business email.
Pros
Very helpful and convenient online dashboard
Free registered agent in all formation packages
Swift order processing
There are no hidden fees or service renewals
Sign Up To IncFile
4 - LegalZoom
LegalZoom is best renowned for being an all-inclusive company for all of your relevant legislation, whether they are professional, corporate, or interpersonal.
Although it is not the lowest choice in the registered agent service market, LegalZoom registered agents provide clients with demonstrated dependability, product variety, and outstanding customer care.
They were among the first companies we tested, and we were pleased with their range of services. Their registered agent service, in particular, left us highly satisfied. Unfortunately, though, their business formation plans are pricey and lack many registered agent services.
LegalZoom may be a good alternative for forming an LLC if you want to deal with a well-known company.
Service Features:
South Carolina Registered Agent Service ($299/year): The registered agent services include important mail notifications, emails regarding financial and legal papers, annual report due dates, and tracking services. If you decide to hire LegalZoom to form LLC for you you will pay $249 for the first year. No fees until your docs are submitted to the state.
Economy Package ($79 + $132 State Fee): Economy Package offers everything that one business needs to kick off the right way. This package is designed to help you get the right name, support tax savings, and provide continuous customer support.
Standard Package ($329 + $132 State Fee): Go for the Standard Package if you want everything from the Economy package but with 5-day priority processing. To show that being their client matters, there is the founder's kit and a personalized notebook to help keep everything in order.
Express Gold Package ($349 + $132 State Fee): This package combines Economy and Standard package features and adds fast processing time. A feature that can be only found in this package is expedited shipping.

Pros
LegalZoom registered agent service provides a money-back guarantee within 60 days of purchase
A well-known business entity with many client reviews to assist you in reaching a choice
Contains one trademark license each month as part of your membership
Cons
Costly
Weak customer support
Sign Up To LegalZoom
5 - Harbor Compliance
Harbor Compliance is a registered agent service that combines the majority of its solutions into a single software package for easy administration.
Their professional registered agent service solution allows you to monitor your certificates and licensing conveniently.
We took their registered agent for a spin, and we were impressed with the results!
They adeptly managed the official communications between our company and government agencies, ensuring that all legal obligations were met in a timely manner.
Their unwavering dedication to making their clients grin from ear to ear was nothing short of remarkable, and it only bolstered our confidence in their ability to keep our business's compliance game on point.
In this sense, Harbor Compliance provides a fairly good value for money, although the pricing is a little expensive.
Service Features:
Registered Agent Service ($86 - $99/year): The registered agent service offers same-day document shipment, free document processing, individualized customer service, a user-friendly dashboard, adjustable reminders, yearly report notifications, and expert guidance.
Formation Package (Starting $99 + $132 state fee): Facilitates checking the validity of names, the operational agreement file, the articles of establishment, and the federal EIN and a year of registered agent services to run your LLC.
Pros
Excellent customer feedback
Powerful software with features
Their service fees are higher than the industry norm
Cons
Fewer solutions are included in the formation bundle
Weak online presence
Sign Up To Harbor Compliance
6 - Swyft Filings
Swyft Filings is a legal internet service that will assist you directly in incorporating your small company organization.
As your registered agent, they will submit the necessary paperwork to state authorities.
Their streamlined approach and user-friendly platform made setting up our new venture a breeze, sparing us time and reducing stress throughout the process.
We couldn't help but be impressed by their transparent pricing and unwavering commitment to keeping clients happy. All things considered, our experience with them has been nothing short of delightful.
If the mix of affordable rates, rapid response, and a complete money-back guarantee perfectly encapsulates all the things you've been searching for in a South Carolina LLC service, then you should definitely consider Swift Filings.
Unfortunately, Swyft Filings do not offer free statutory agent services, despite most of its rivals offering it for free.
Service Features:
Registered Agent Service ($99): Includes an online dashboard, guards your privacy, has compliance assurance, and automatically renews your contract.
Basic Package ($49 + $132 State Fee): The initial required steps are supported by Basic Package. It provides the option of filing the articles, making it simple to incorporate an LLC.
Standard Package ($149 + $132 State Fee): Everything that Basic Package contains, Standard Package supports and adds more. Features that can be found in this package are an EIN, banking resolution, and even organizational minutes. All in all, this package comes with a majority of the needed documents to start your business.
Premium Package ($299 + $132 State Fee): Basic and Standard Package features are found in this premium option. To support LLCs, this package includes business website hosting, a customized digital kit, and even FedEx delivery with a tracking number.
Pros
Affordable services
Excellent customer feedback
Quick turnaround
Cons
No free services
The registration form method is quite confusing
Sign Up To Swyft Filings
7 - Rocket Lawyer
Rocket Lawyer registered agent provides a remarkable range of legal papers and legal assistance that span many facets of everyday life, so they are quite certain also to have what you need.
We've had a chance to try them out and we can honestly say that producing legal paperwork online in a short amount of time has never been easier.
What's more, they'll forward all the crucial emails to you, shielding you from spam and helping you stay on top of your game.
Rocket Lawyer registered agent stands out for making a wide variety of legal services available to a larger number of individuals online.
Although it is more costly than other choices, Rocket Lawyer's expert service is admirable, and they deserve a spot on our list.
Service Features:
Registered Agent Service ($149.99/year): As a business owner, you will undoubtedly be extremely busy, and it may become difficult to keep up with all the deadlines and paperwork that must be met. You won't have to worry about it if you use a registered agent because they will send you reminders to ensure compliance and avoid state penalties.
Formation Package ($132 + State Fee): Getting a membership is strongly advised if you want to take advantage of all the perks. You can become a member and get 25% off registered agent service, free legal documents, and attorney assistance for $39.33.
Pros
Offer a free 7-day trial
Their staff consists of professional attorneys that specialize in a wide range of legal issues
Their website is easy to use
Cons
When compared to its competition, Rocket Lawyer is relatively pricey
To view your document, you must input your credit card information
Sign Up To Rocket Lawyer
What Are the Benefits of Working with a Registered Agent Service in South Carolina?
1. You Can Save Time
Complying with rules may take a significant amount of time and effort since it often requires filling out lengthy papers during normal business hours.
But you don't have to worry about any of these if you hire a registered agent since a company's registered agent will take care of them.
2. Protects Your Privacy
When you use a South Carolina registered agent service, the location of the agency becomes part of the record. Using a competent registered agent provides you with greater confidentiality than if you served as your own registered agent [1].
You don't have to post your personal information, such as your physical address and phone number, in public where anyone can see it because the registered agent will be the central contact point for your South Carolina business entity.
3. Compliance
By using a South Carolina registered agent, you may save costly state fees, stay in compliance, and maintain the good standing of your company.
Most South Carolina registered agents offer a compliance calendar that will remind you of important deadlines and paperwork so that you won't miss anything that may cause a penalty [2].
4. Reduced Spam Mail
When you utilize a South Carolina registered agent service provider, you won't receive spam emails sent to your business.
As previously stated, a registered agent will be the point of contact (which will be available during normal business hours), so you won't need to fret about receiving spam emails because your contacts and emails will be kept private.
Messages and phone calls will also be filtered by the registered agent before being delivered to you.
5. Corporations in the Several States
If you establish your firm to do operations in states apart from your state of residence, you should have a registered agent in every one of those jurisdictions.
How Much Does a Registered Agent Service Cost in South Carolina?
A good South Carolina registered agent service will typically cost between $99 and $349 per year. This price range is broad because there are different agent services that cost more because they offer premium features and other cheaper agent services that offer basic features.
Related Articles:
What Is Needed for a South Carolina Registered Agent?
As an individual or corporate organization, you need to meet the following requirements for becoming a South Carolina registered agent:
Make sure the company you're managing includes your contact information on any incorporation or modification of registered agent documentation.
Must be 18+
Have a South Carolina street address.
Across the year, the registered agent has to be accessible throughout normal business hours.
FAQs
What Is the Main Role of a South Carolina Registered Agent?
The main role of a South Carolina registered agent is to serve as your company's primary contact so you can keep your personal information from the public.
Do I Need a Statutory Agent for My South Carolina LLC?
Yes, you need a statutory agent for your South Carolina LLC. They are authorized to accept the service of process and legal documents.
What Differentiates a South Carolina Statutory Agent and a Managing Member?
What differentiates a South Carolina statutory agent and a managing member is that the former receives legal files as an LLC or corp representative while the latter takes part in business operations and maintenance planning. These operations include cost strategic planning, determining solutions, and important tasks based on sequences and necessary resources to achieve the plan's goals.
The Most Reliable Registered Agent in South Carolina is...
Registered agent services are crucial to your company's compliance and legal status. They are used to handle any legal or tax paperwork to the advantage of the company, which is essential to the company.
If you're looking for a well-rounded registered agent, we highly recommend hiring Northwest registered agent service. We adore their excellent customer service, which was always available to guide us through each step of incorporation.
Northwest registered agent gives you an online account, an address for your corporate entity, mail forwarding, and structure-based privacy.
Our #1 Recommendation
Northwest Registered Agent Service
Pros
Securely protects your data
Professional customer service
Experts in the field of formation service for 20+ years
No unstated costs
Base plan comes with free one-year South Carolina agent services
Get the BEST PRICE until the end of March
Cons
Quite an expensive choice