4 Best Registered Agents in Indiana To Try in 2023 (Review)
As a seasoned entrepreneur, I understand the importance of making the right decisions when it comes to running a business. One critical decision to make or break your limited liability corporation is choosing the best registered agent service.
With years of experience in the industry, I have researched and worked with various registered agents in Indiana. My team and I have carefully considered their features, reviews, pricing, and customer service.
After days of extensive research and firsthand experience, we narrowed down the list to the best services that will offer the best value for your money in 2023.
Editor's Choice
Rated by more than 1000+ customers
Northwest
Click To Signup
79% of visitors chose this
#2nd Best Choice
Rated by more than 2000+ customers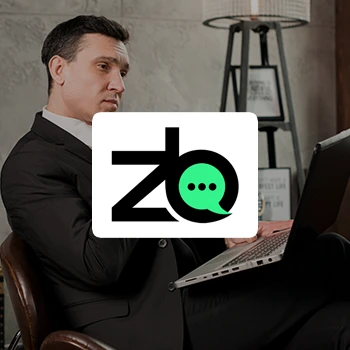 ZenBusiness
Click To Signup
#3rd Best Choice
Rated by more than 1000+ customers
Incfile
Click To Signup
Top 4 Registered Agents in Indiana (November 2023)
1 - Northwest Registered Agent
(Best Overall)
Would you recommend Northwest Registered Agent (Best Overall)?
Northwest's Registered Agent Service tops our list due to its commitment to providing the best registered agent services to individuals and businesses in Indiana.
They pride themselves on offering transparent pricing, high-quality customer service, and great privacy protection.
We were lucky to try their registered agent services, and to our surprise, we received excellent service.
The registered agent company surpassed all our expectations as it proved to be a great asset to our business operations in Indiana.
The customer service was excellent, with our inquiries being answered quickly and accurately. We were also pleased with the cost of the services, which was lower than expected.
When you select Northwest Registered Agent as your service, you can expect an online account that gives you access to the relevant documents, business address services, and mail forwarding.
Their virtual mailbox service also scans your mail before being electronically forwarded to you.
Discover what others have to say about this company by checking the review of Northwest Registered Agent.
Service Features:
Registered Agent Services ($125): If you pick Northwest Registered Agent to form your LLC, the first year of registered agent service is free.
LLC Formation Service - Basic Plan ($39 + $98 State Fee): Indiana LLC formation service includes Articles of Organization, 1-year registered agent service at no cost, and standard and expedited processing speeds available. There is also an operating agreement.
LLC Formation Service - Full Service ($225 + $98 State Fee): You can get same-day filing, a full year of registered agent service, free restricted mail forwarding, an operating agreement, and access to useful forms and resources in your own client account with this package.
Pros
Private protection of information
Excellent customer service
Very experienced in the registered agent services industry for 20 years
Clearly defined fees
Free registered agent service for one year
Cons
Higher than comparable prices
Sign Up To Northwest Registered Agent
2 - ZenBusiness
(Best Essentials)
Would you recommend ZenBusiness (Best Essentials)?
Coming in at a close second on our list of Indiana registered agent services is ZenBusiness, with its great customer service and budget-friendly pricing.
It is a good option for startups and small businesses that need a wide range of services at budget-friendly prices.
For just $199 a year, you'll have access to all the essentials you need from their best registered agent services.
They provide a physical address in Indiana and a registered agent available during regular business hours to handle all your important notifications, including process and mail uploads and forwarding.
We had a very positive experience with ZenBusiness in Indiana. We tried their services for one month and can attest to their affordable packages.
We were impressed with the quality of service they provided at such a reasonable price.
The documents we received were accurate and met all legal requirements. We also received helpful advice and guidance throughout the process.
If you're interested in gaining insights into this company, our complete ZenBusiness review is worth exploring.
Service Features:
ZenBusiness Registered Agent ($199): The $199 yearly registered agent renewal fee is a postponed payment that must be made once the business has been officially created.
Starter LLC Formation Package ($0 + $98 State Fee): The Starter Package offers standard LLC filing service typically taking 2 to 3 weeks, plus access to a bank account and a bookkeeping software free of charge for a month. Additionally, you have the choice of worry-free compliance, initially free for a year and renewable at $199/year.
Pro LLC Formation Package ($199 + $98 State Fee): The Pro Plan takes the benefits of the Starter Plan a step further, offering a swift ''rush'' filing speed of 1 to 2 business days, ideal for urgent business needs. It also includes an EIN for official identification. Moreover, you'll gain access to an Operating Agreement at $99, assisting in structuring operations, roles, and ensuring legal compliance for all LLC members.
Premium LLC Formation Package ($349 + $98 State Fee): The Premium Plan not only includes all the advantages of the Pro features but also introduces business document templates. These templates are designed to expedite time-consuming paperwork and simplify repetitive tasks, enhancing overall efficiency. Furthermore, the plan encompasses comprehensive online branding elements like a domain name, business email address, and a customizable company website with user-friendly templates.
Pros
Affordable overall pricing for registered agents
Expert service and support are expanded
Customer feedback has been positive
60-day money-back guarantee available
Sign Up To ZenBusiness
3 - IncFile
(Most Affordable)
Would you recommend IncFile (Most Affordable)?
IncFile is another one of Indiana's best-registered agent services in our book, as it offers the most affordable and efficient choice.
At only $119 per year, IncFile's pricing is not just competitive; it's a game-changer for small businesses and startups looking to minimize expenses without compromising service quality.
This rate makes IncFile an attractive option for those seeking a balance between cost-effectiveness and comprehensive service offerings.
We had a fantastic experience working with IncFile to form our LLC. They made the whole process easy and stress-free. We really appreciated the fact that we could do absolutely everything online.
Their intuitive dashboard helped a lot.
IncFile would also provide you with a point of contact and an Indiana street address. However, one drawback is that the company will not send out notifications of compliance.
Service Features:
Registered Agent Service ($119): It is free for the first year if incorporated utilizing an LLC formation package. After the first year, the renewal charge will be $119.
Silver LLC Formation Service Package ($0 + $98 State Fee): All packages include a complimentary one-year professional registered agent service which includes an infinite number of name searches as well as Articles of Organization.
Gold LLC Formation Service Package ($199 + $98 State Fee): This plan includes everything in the Silver Package plus an EIN Business Tax Number, and an IRS Form 2553. Apart from that, there are operating agreements, banking resolutions, lifetime company notifications, an online access dashboard, a business banking account, and business tax counseling.
Platinum LLC Formation Service Package ($299 + $98 State Fee): The Platinum version contains everything in the Gold Package plus a few extras including business contract templates, free next-day filing, and a domain name + business email.
Pros
Provide a handy online dashboard
Free registered agent in all formation bundles
Order processing is quick
No hidden fees apply
Cons
Limited range of support options
Sign Up To IncFile
4 - LegalZoom
(Best Premium)
LegalZoom is another great choice for commercial registered agents. Whether forming an LLC or incorporating, they can provide decent services to get you started.
We liked that LegalZoom offers a 60-day satisfaction guarantee to assess their services and has a straightforward refund policy.
They have flexible hours of availability for business services. We could easily contact each time. They are available from Monday to Saturday during regular business hours.
Their knowledgeable and professional support team provides helpful guidance throughout the process.
Another one of the more convenient features of LegalZoom is its pre-filled Operating Agreement, which proved very useful for us.
LegalZoom is the unequivocal choice for businesses in Indiana seeking a registered agent service that combines premium quality, professional expertise, and customer-focused policies.
Service Features:
Registered Agent Services ($299): The first year of an LLC formed with them costs $249. Following that, renewal would cost $299. The service comes with one million dollars worth of identity theft protection, infinite online storage, and timely notifications of important emails.
Basic LLC Formation Package ($0 + $98 State Fee): This package provides entrepreneurs with everything they need to start an LLC in Indiana, including a complete name search, a customizable website created in collaboration with Wix, and articles of organization.
Pro LLC Formation Package ($249 + $98 State Fee): The bundle contains everything in the Basic package plus an EIN, an operating agreement, specialized tax and insurance advice, and a detailed Indiana licensing guide.
Premium LLC Formation Package ($299 + $98 State Fee): You'll receive all of the Pro package's benefits and hands-on specialist guidance from an Indiana business attorney. You also get updates in your LLC formation document and countless attorney consultation for 30 minutes for the 90 days of the first subscription.
Pros
High brand recognition
Offer up to $1 million in identity theft protection
Wide range of legal services
Cons
Registered service is pricey
30-business days turnaround time for LLC formation
Sign Up To LegalZoom
What Should I Consider When Choosing a Registered Agent in Indiana?
To identify the top registered agent services in Indiana, we meticulously evaluated 20 different companies. Our approach was comprehensive and hands-on: we engaged with these services directly, maintaining anonymity to ensure objectivity.
Our team, equipped with a blend of entrepreneurial experience and legal expertise, scrutinized each provider from multiple angles.
Our assessment focused on several key aspects: the range and quality of services offered, pricing structures, customer support efficiency, and real user feedback.
We also paid special attention to each company's ability to navigate Indiana's specific legal landscape, ensuring they effectively meet the state's compliance requirements.
Here are certain criteria that I employed while selecting the best-registered agents:
1. Pricing
Price is a critical factor in choosing a registered agent in Indiana because it directly affects the overall cost of maintaining a business entity in the state. A cost-effective registered agent can help businesses, especially small or start-up companies, allocate their resources more efficiently elsewhere.
While the cost of a registered agent service in Indiana can vary, we focused on those that offer the best value for money. We also considered the price and the range of services offered, ensuring businesses get the most out of their investment.
Our research revealed that IncFile shines in this category, offering an unbeatable price of just $119 per year and earning a top rating for affordability.
Conversely, services like LegalZoom, with their $299 annual fee, scored lower due to their higher pricing.
It's worth noting that some companies, like ZenBusiness, provide special offers when their registered agent services are bundled with LLC formation packages through our link.
2. Customer Service and Availability
Effective customer support is the backbone of any service-oriented business. A registered agent must be available during regular business hours to receive all legal documents and notifications.
We prioritized agents that offer 24/7 customer service and have a track record of prompt and efficient communication.
Our findings indicate that Northwest Registered Agent and ZenBusiness excel in customer support. They offer multiple channels of communication, including phone, email, and live chat, with responses typically within a few hours.
In contrast, while efficient, a service like IncFile had a narrower range of support options.
Interestingly, when contacting these services via online chat, we found that Northwest and ZenBusiness primarily use human representatives, ensuring a more personalized support experience.
3. Turnaround Time
Turnaround time is crucial when choosing a registered agent in Indiana because it directly impacts the speed at which important legal and tax documents are processed.
In our selection, we looked at registered agents with a faster turnaround, ensuring timely compliance with state requirements and reducing the risk of penalties or legal issues for the business.
Northwest Registered Agent and ZenBusiness stood out for their swift document processing, often completing tasks well ahead of their competitors. On the other hand, LegalZoom, despite its many strengths, lagged slightly in this area.
4. Service Features
A registered agent's value is often reflected in the breadth of their service features. These features ensure that a business remains compliant with state laws and regulations and can navigate the complexities of legal and regulatory environments.
We looked for providers offering comprehensive solutions, including online dashboards, compliance alerts, and additional services like mail forwarding and annual report filings.
Northwest and ZenBusiness again topped our list, offering a range of features designed to streamline business operations.
However, a service like IncFile, while offering a user-friendly online dashboard, fell short of providing comprehensive additional services.
5. Transition Process
When switching registered agent services, a seamless transition is vital to avoid any gaps in legal coverage. We looked for companies that excel in facilitating smooth transitions.
Northwest and ZenBusiness were notable for their efficient transition processes, ensuring that businesses experienced no disruption in service when making a switch.
6. Third-party Reviews
Third-party reviews offer valuable insights into a company's performance from the customer's perspective.
Therefore, we analyzed ratings on Reddit, TrustPilot, Linkedin, and other user review sites to get unbiased perspectives.
Northwest Registered Agent and ZenBusiness consistently received high marks for their services across various review platforms.
In contrast, while generally positive, a service like LegalZoom had a more mixed reception in some areas.
7. Ease of Use
Ease of use is crucial for businesses that need to manage legal documents efficiently. A user-friendly registered agent service simplifies the process of document management and communication, allowing business owners to focus more on their core operations.
We assessed the user-friendliness of each service's online platform.
IncFile impressed us with its intuitive and straightforward online dashboard, making it a top choice for user-friendliness. In contrast, some services, though efficient, had more complex interfaces that could be challenging for less tech-savvy users.
8. Confidentiality
Confidentiality is crucial in choosing a registered agent in Indiana because it ensures sensitive business information, such as legal documents and lawsuits, is handled discreetly and securely.
Here, we evaluated registered agent services on their ability to protect client data and maintain confidentiality.
Northwest Registered Agent stood out for its stringent data protection measures, while ZenBusiness also demonstrated a strong commitment to client confidentiality.
What Is the Cost for Your Own Registered Agent Service in Indiana?
A registered agent service provider in Indiana costs between $119 and $299 annually, depending on the company and the range of services offered. However, serving as your own registered agent, or nominating a friend or family member for this role is a choice that incurs no immediate financial expense.
Planning ahead is essential since the fee might result in a significant increase in the cost of forming your Indiana LLC.
What Are the Requirements for an Indiana Registered Agent Service?
The requirements for an Indiana registered agent are as follows:
The registered agent must be a legal entity, such as a business or individuals authorized to transact business in Indiana.

A Registered Agent must provide a physical address located in the applicable state.

The Registered Agent must be 18 or older.

The Registered Agent should be available during normal business hours.
FAQs
Do I Need a Registered Agent in Indiana?
Yes, you need a registered agent in Indiana to receive legal documents and other important notifications on behalf of your business. Indiana law mandates that all LLCs, corporations, and nonprofits must have an agent with a physical address in the state and be available during regular business hours.
How Do I Choose My Own Indiana Registered Agent?
You can choose your own Indiana registered agent based on their service, privacy, and pricing. Additionally, you may want to check reviews from other customers to get an idea of how reliable the service is.
Can I Change My Indiana Registered Agent?
Yes, you can change your Indiana registered agent. You must submit a Notice of Change of Registered Agent form.
By signing into an INBiz account on the Indiana Secretary of State's website, you can create an account and make the changes electronically. There's no filing fee.
Our Verdict on the Best Registered Agent Service in Indiana
When it comes to finding the perfect Indiana registered agent services for your business, you must put in the time and research to make the right choice.
After careful consideration and advice from experts, our top recommendation is Northwest Registered Agent.
They will safeguard your personal data, preserve your company's assets, and ensure that your company complies with all legal requirements.
We were delighted with the outstanding registered agent service we experienced from Northwest Registered Agent when forming our LLC in Indiana.
From the first contact to the filing of the LLC documents, the amazing team at Northwest Registered Agent demonstrated their expertise and provided great help.
Our #1 Recommendation
Northwest Registered Agent (Best Overall)
Pros
Private protection of information
Excellent customer service
Very experienced in the registered agent services industry for 20 years
Clearly defined fees
Free registered agent service for one year
Get the BEST PRICE until the end of November
Cons
Higher than comparable prices