It is crucial to make the right decision when choosing the best registered agent service for your limited liability corporation. A registered agent ensures that you comply with all legal requirements and provides security for your business data.
We researched various registered agents in Indiana and considered their features, reviews, pricing, and customer service. We also tried out some of the services ourselves to better understand how they work.
After days of extensive research and firsthand experience, we narrowed down the list to the 4 best services that will offer the best value for your money in 2023.
Editor's Choice
Northwest
Click To Signup
#2nd Best Choice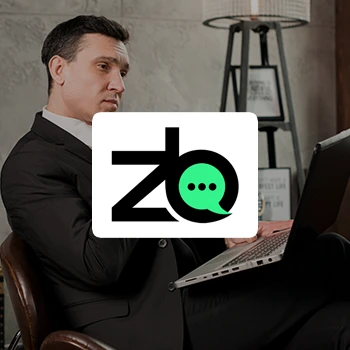 ZenBusiness
Click To Signup
#3rd Best Choice
Incfile
Click To Signup
Top 4 Registered Agents in Indiana (February 2023)
1 - Northwest Registered Agent (Editor's Choice)
On top of our list is Northwest's Registered Agent Service which strives to deliver top-notch registered agents to individuals and businesses in Indiana.
They offer unmatched quality and transparent pricing, unbeatable customer service, and unparalleled privacy protection.
We were lucky to try Northwest's registered agent services, and to our surprise, we received excellent service.
The company surpassed all our expectations as it proved to be a great asset to our business operations in Indiana.
The customer service was excellent, with our inquiries being answered quickly and accurately. We were also pleased with the cost of the services, which was lower than expected.
When you select Northwest as your service, you can expect an online account that gives you access to the relevant documents, business address services, and mail forwarding.
Their virtual mailbox service also scans your mail before being electronically forwarded to you.
Service Features:
Indiana Registered Agent Service ($125/year)

: This registered agent services package includes agent services, Privacy by Default®, Local Corporate Guides®, and mail scanning and forwarding at 0$.

Indiana LLC Formation (Starts at $39 plus state fees): Indiana LLC formation service is only $39 and includes one full year of free registered agent services with no Indiana filing fee required. After one free year, you'll pay a $125 subscription annually.
Discount Guaranteed ($100 per business)

: You'll enjoy a guaranteed discount of $100 per business when you use Northwest Registered Agent Services for more than 10 states. This discount applies if you use their registered agent services in more than 10 businesses!
Pros
Private protection of information
Excellent customer service
Very experienced in the registered agent services industry for 20 years
Clearly defined fees
Free registered agent service for one year
Cons
Higher than comparable prices
Sign Up To Northwest Registered Agent
2 - ZenBusiness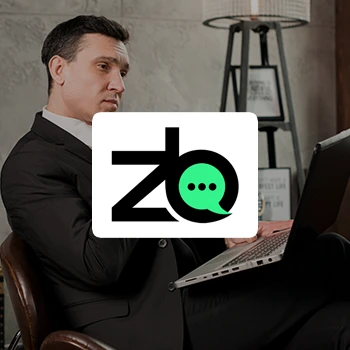 Coming in at a close second on our list of registered agent services is ZenBusiness, with its remarkable customer service and budget-friendly pricing.
It is ideal for startups and small businesses that need a wide range of services at budget-friendly prices. For just $99 a year, you'll have access to all the essentials you need from their registered agent services.
They provide a physical address in Indiana and a registered agent available during regular business hours to handle all your important notifications, including process and mail uploads and forwarding.
Our team of legal experts had a positive experience with ZenBusiness in Indiana. We tried their services for one month and can attest to their affordable packages.
We were amazed at the quality of service they provided at such a reasonable price. The documents we received were accurate and met all legal requirements. We also received helpful advice and guidance throughout the process.
Service Features:
Registered Agent Service ( Starts at $99/ year)

: Basic registered agent services package costs $99 without LLC formation. 

IN LLC Formation:

Offers free agent service for your business entity for only $39 plus the Indiana state fee for the first year.

Complete Coverage Upgrade

: Offers a stress-free compliance guarantee, with annual notifications for filing reports and two free changes to your filings annually, among other features.

Compliance Alerts (at $50):

You need to pay an additional $50 to be on the good side of the Indiana Secretary of State.
Pros
Affordable overall pricing
Expert service and support are expanded
Customer feedback has been positive
60-day money-back guarantee available
Cons
Recognition of the brand is low
Sign Up To ZenBusiness
3 - Incfile
Incfile is one of Indiana's best-registered agent services, with a rate starting at just $119 per year.
Incfile is the perfect choice for entrepreneurs in Indiana looking to quickly and easily form a business entity. With over 800,000 entrepreneurs having used Incfile since 2004, it is a trusted and reliable choice for entrepreneurs.
So, if you're looking for a top-tier registered agent service in Indiana, Incfile is an excellent choice! Plus, their rates start at just $119 per year - making it a great value.
We had a fantastic experience working with Incfile to form our LLC. They made the whole process easy and stress-free! Their service was top-quality, and we're delighted we chose them.
Incfile would provide you with a point of contact and an Indiana street address. However, the company will not send out notifications of compliance.
Service Features:
Registered Agent Service (at $119/year): For just $119 a year, you get free agent service, LLC formation, a handy registered agent dashboard, and email/SMS notifications.
Pros
Provide a handy online dashboard
Free registered agent in all formation bundles
Order processing is quick
No hidden fees apply
Cons
Limited range of support options
Sign Up To Incfile
4 - LegalZoom
LegalZoom is the top choice for a commercial registered agent in Indiana. Whether you're forming an LLC or incorporating, they'll provide the best-registered agent service to get you started.
Their services include:
Filing documents on time
Providing timely notifications of important changes
Keeping your business in compliance with all applicable laws
Furthermore, LegalZoom is backed by an experienced team of professionals who are always on hand to assist.
Service Features:
Registered Agent Service ($299/ year)

: Includes amazing features such as enterprise data protection, a comprehensive compliance calendar, and limitless cloud storage for a $299 yearly cost. You can upgrade to the premium option to benefit from up to $1 million in identity theft protection.

IN LLC Formation (at $79):

In addition to state fees, their basic business formation service costs $79.
Pros
High brand recognition
Offer up to $1 million in identity theft protection
Wide range of legal services
Cons
Registered service is pricey
30-business days turnaround time for LLC formation
Sign Up To LegalZoom
The Benefits That Come Along With Working With an Indiana Registered Agent Service
It might cost you a bit to use your own registered agent, but it's essential to recognize the benefits of the best registered agent service. Hiring a registered agent can gain you the following advantages [1]:
1. Providing Local Options
An Indiana registered agent service allows local businesses to have a physical address in the state of Indiana. This can benefit companies that need to maintain a presence in the state but do not have the resources to open a physical office.
The registered agent service will provide you with a local contact familiar with Indiana's laws and regulations. Additionally, having an Indiana-based registered agent can help businesses build relationships with local vendors and partners.
2. Availability
One of the requirements for Indiana registered agents is that the agent is available during normal business hours to receive all legal documents and notifications promptly. Therefore, by using a registered agent service, you won't stress about missing out on an important document.
Hiring a registered agent in Indiana also offers 24/7 customer service. So, their friendly and experienced registered agent professionals are available anytime, whether by email, phone, or live chat.
3. Ensuring Confidentiality
With an Indiana Registered Agent Service, you can ensure that your legal documents are delivered confidentially.
All documents are sent directly to the registered agent's office and handled with the utmost confidentiality [2]. Thus, there is no risk of them being delivered to your residence or business.
4. Expertise
Having an Indiana registered agent on your team brings you a wealth of experience which may not be available to you otherwise. They deeply understand all Indiana compliance matters like filing deadlines, taxes, and other state and federal regulations.
Their registered agent experience can greatly help you navigate the complex business landscape of Indiana and provide you with valuable resources and insights.
What Is the Cost for Your Own Registered Agent Service in Indiana?
The cost for your own registered agent service in Indiana varies depending on the company and service features. Generally, you can pay anywhere from $99 to $299 annually for a registered agent service in Indiana.
What Are the Requirements for an Indiana Registered Agent Service?
The requirements for an Indiana registered agent are as follows:
The registered agent must be a legal entity, such as a business or individuals authorized to transact business in Indiana.

A Registered Agent must provide a physical address located in the applicable state.

The Registered Agent must be 18 or older.

The Registered Agent should be available during normal business hours.
FAQs
Do I Need a Registered Agent in Indiana?
Yes, you need a registered agent in Indiana. Indiana law mandates that all LLCs, corporations, and nonprofits must have and keep a registered agent and office.
The registered agent must have an address in the state where legal notices and documents can be served.
How Do I Choose My Own Indiana Registered Agent?
You can choose your own Indiana registered agent based on their service, privacy, and pricing.
Indiana has a great selection of Indiana registered agent services, so it's wise to opt for a well-known national registered agent.
Can I Change My Indiana Registered Agent?
Yes, you can change your Indiana registered agent. You must submit a Notice of Change of Registered Agent form.
By signing into an INBiz account on the Indiana Secretary of State's website, you can create an account and make the changes electronically. There's no filing fee.
BEST Registered Agent in Indiana is...
When it comes to finding the perfect Indiana registered agent services for your business, it's essential that you put in the time and research to make the right choice. After careful consideration and advice from experts, our top recommendation is Northwest Registered Agent.
They will safeguard your personal data, preserve your company's assets, and ensure that your company complies with all legal requirements.
We were delighted with the outstanding registered agent service we experienced from Northwest Registered Agent when forming our LLC in Indiana.
From the first contact to the filing of the LLC documents, the amazing team at Northwest Registered Agent demonstrated their expertise and provided great help.
Our #1 Recommendation
Northwest Registered Agent
Pros
Private protection of information
Excellent customer service
Very experienced in the registered agent services industry for 20 years
Clearly defined fees
Free registered agent service for one year
Get the BEST PRICE until the end of February
Cons
Higher than comparable prices