Hiring reliable LLC formation services for your Massachusetts LLC is the smartest way to protect your liabilities from potential debts that may arise later on mid-running your business entity.
To save you from combing through each online LLC formation service in Massachusetts, together with our experienced legal team, we have done the heavy lifting for you by testing and reviewing some of the best services in Massachusetts.
We also consulted various business professionals to get expert insights on the best services to recommend based on price, service features, and customer service.
Editor's Choice
Rated by more than 2000+ customers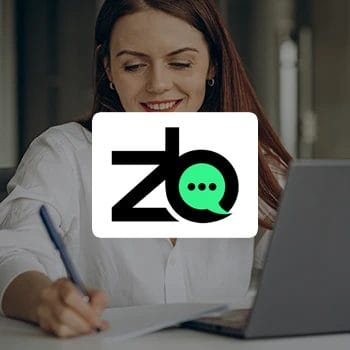 ZenBusiness
Click To Signup
#2nd Best Choice
Rated by more than 1000+ customers
Northwest
Click To Signup
#3rd Best Choice
Rated by more than 1000+ customers
IncFile
Click To Signup
Top 4 Massachusetts LLC Formation Services (May 2023)
1 - ZenBusiness (Editor's Choice)
Would you recommend ZenBusiness?
Being on the top of the list, ZenBusiness provides well-rounded, high-quality LLC formation services.
ZenBusiness is praised for its simple pricing structure, particularly for a-la-carte services.
It is simple to pay for a single service without needing to buy an annual membership.
In our experience, we received a free evaluation from a professional accountant to assist in setting up bookkeeping, accounting, and tax concerns during our first year of operation.
We were quite satisfied with their support team as well.
Additionally, you can purchase a company domain name from ZenBusiness, compare business insurance rates from top companies, and choose the finest business credit cards right from the platform.
A series of alerts to help business owners remember when certain periodic filings are due is one of the other essential things ZenBusiness offers.
Service Features:
Starter Formation Package ($0 + $520 State Fee):

This basic LLC formation package includes all LLC services, a Free CPA assessment, standard filing speed (2 to 3 weeks), and a free operating agreement template.

Pro Package ($199 + $520 State Fee):

There's an addition of Employer Identification Number (EIN) Registration for opening a business bank account, faster-expedited filling speed (4 to 6 days), certificate of organization, handling of annual reports, and two yearly amendments in this package. 

Premium Package ($299 + $520 State Fee):

Includes the fastest rush filling speed (1-2 days), business domain name, website email address, customizable business website, domain privacy, and business assets management. 

Registered Agent Service ($199):

The registered agent service then will annually be renewed for $199.
Pros
Cost-effective Massachusetts LLC formation services
A diverse set of packages
Has outstanding online customer feedback
Easy compliance processes
Fast LLC formation
Cons
Without non-profit business formation
Sign Up To ZenBusiness
2 - Northwest Registered Agent
Would you recommend Northwest Registered Agent?
Northwest Registered Agent is one of the oldest LLC services companies in the industry.
They have extensive experience and sufficient internal employees to manage a sizable clientele and their data. As a result, their data privacy is excellent.
Northwest Registered Agent doesn't outsource any of its services; hence they are more independent and comprehensive than their rivals.
They specialize in providing registered agent services at a fixed cost.
Their staff has extensive knowledge in all aspects of LLC formation and maintenance, and we were impressed with the high level of service we received.
Thanks to their efficient services, we were able to establish our business very quickly.
We would recommend Northwest Registered Agent for their exceptional customer service and swift turnaround times.
They have a variety of support options available, including phone, email, and chat, and we found their responses to be helpful and prompt.
This LLC service charges a little bit more than others for the registered agent, but since it charges a flat amount, there are no further fees or hidden costs.
Service Features:
Basic Plan ($39 + $520 State Fee)

: If you decide to form your LLC with NorthWest, this Basic Plan might be a good choice for you. It comes with two processing speeds available. With the Basic Plan, you also get to use the services of a Registered Agent for a full year cost-free.

Full Service LLC Formation Plan ($225 + $520 State Fee)

: Many tools and free forms, operating agreements, and free mail forwarding are some perks you get with Full-Service Formation Plan. Your documents are going to be filed in just one day. All features from the Basic Plan are included.

Northwest Registered Agent Services ($125): Privacy by design, unlimited mail forwarding and expert guidance on corporate issues are some of the features you get when you opt for Northwest's Massachusetts Registered Agent Services. First-year will be cost-free if you decide to form your business with the Basic or Full Northwest plan.
Pros
No hidden LLC services fees
Includes one year of a registered agent for free
Has a solid data privacy infrastructure
They have over 20 years of experience
Cons
Their packages are expensive
Sign Up To Northwest Registered Agent
3 - IncFile
Would you recommend IncFile?
IncFile deserved its place on this list partly because they give a year of complimentary registered agent service, which is not something a lot of its competitors could offer.
The organization offers end-to-end business creation services from establishment to dissolution. The annual reporting of Incfile is another noteworthy aspect that it provides after a year.
The ordering procedure took us no more than ten to fifteen minutes, but we recommend having your essential company data on hand to help you prepare and finish faster.
IncFile saves your work so that you may resume it later if you can't complete the order in one sitting.
Once the LLC formation procedure has been completed, this LLC service batch-ship all your copies and any requested materials.
Additionally, you may go into the Incfile website after purchasing to see how your transaction is progressing. The dashboard serves as a central location where you can access crucial papers at any time.
The third-party offers and a few upsells are the only drawbacks that IncFile has.
Service Features:
Silver Package ($0 + $520 State Fee)

: If you decide to form your LLC using Silver Package, IncFile is offering it for free. The only charge you will have to pay is the state fee, and you will have access to great features from this package like assistance in drafting your company articles as well as submitting them. Customer support is included.

Gold Package ($199 + $520 State Fee):

All benefits from the Silver package plus EIN business tax number, business tax consultation call, and assistance in the preparation of the operating agreement are part of the Gold Package.

Platinum Package ($299 + $520 State Fee)

: If your business requires high-speed processing files then the Platinum Package is the right option for you. With all services from the Gold package, you will get a free domain name with many templates for business contracts.

Registered Agent Service ($119):

Annual fee will cost you $199. However, if you decide to form your LLC with IncFile with either a Silver, Gold, or Platinum package, the first year will be free of charge. 
Pros
Has a dedicated phone and email customer service team
Offers budget-friendly pricing for LLC formation services
Includes free Massachusetts registered agent services for a year
Offered business formation services to over 800,000 business
Cons
Annoying upsells and third-party offers
Sign Up To IncFile
4 - Rocket Lawyer
Rocket Lawyer specializes in business-related papers and contracts, as well as those that guarantee you have the proper documentation to submit to the Secretary of State and other state authorities.
Rocket Lawyer's online help allows you to source, finish, revise, and sign various online legal papers. They assisted us in locating the most relevant reports and guided us through each stage.
On their website, we were able to locate the pertinent paperwork, download it, and follow a short, step-by-step instruction manual on how to fill it out with all the necessary information.
Their one-time access charge is marginally more expensive than some other providers, but their monthly access rate for their whole catalog is comparable to all other LLC services in Massachusetts.
The unique aspect of Rocket Lawyer's business formation service is its customer support for legal documents. You don't wind up at a support desk with an inexperienced contact center employee when you call.
We communicated with a qualified attorney who gave us precise legal counsel.
All customer care personnel we talked with was the kindest and most productive; they are unquestionably highly qualified and offer legally sound advice.
Service Features:
Standard LLC Formation Package ($99.99 + $520 State Fee / Free with $39.99 per month membership) If you opt for Standard Package membership, you can benefit from free legal documents, attorney services, free LLC formation services, and 25% off registered agent service.
Registered Agent Services ($149.99): $149.99 per year for Register Agent services - A 25% discount is available if you have a membership. Membership costs $39.99 monthly.
Pros
Easy-to-use site
Have professional attorney teams
Offer a free trial period
Cons
Pricey packages
Complexity for First-time Users
Sign Up To Rocket Lawyer
Advantages of Creating an LLC in Massachusetts
Creating a Limited Liability Company in Massachusetts is beneficial for small business owners. This business structure safeguards a corporation's liability from possible debts and protects a sole proprietorship's tax flexibility.
Read on for more information on how creating a Limited Liability Company is advantageous for businesses in Massachusetts [1].
1. Personal Asset Protection
Creating a Massachusetts business ensures your protection from personal creditors upon starting your business. Business creditors cannot go after your personal assets or properties, including your home, vehicle, or bank accounts.
In addition, creating LLC can also protect small business owners and members from potential personal liability incurred by their fellow LLC owners and members [2].
2. Pass-Through Taxation
By pass-through taxation, your Massachusetts LLC can give you the edge in creating a corporation, especially when it involves taxation. The taxes passing through your business becomes your income.
Your Massachusetts LLC also allows you to simplify managing and minimize your taxes.
As an outcome, your Massachusetts-based LLC is no longer required to pay corporate and personal taxes—giving you an edge over the other large corporations.
3. Less Complexity in Formation and Operation
Creating an LLC in Massachusetts is your best option if you're tired of regularly dealing with legal documents and paperwork. Its formation process and operation are far more straightforward than other large corporations.
Other than that, your Massachusetts LLC only requires filing articles of organization with the Massachusetts Secretary of the State. And unlike a corporation, an LLC is no longer required to have annual meetings or keep detailed minutes.
4. Flexibility in Raising Capital
Raising your capital becomes more straightforward than if it was established as a sole proprietorship or general partnership with the help of an LLC.
And with your Massachusetts LLC, you can add new members without giving them a complete say in management.
Not only that, but you also cannot accept investments without becoming partners, unlike a sole proprietorship and general partnership.
Our Selection Process
During our selection process, we rounded up these high-quality LLC services based on price, service features, turnaround time, and customer support. Here's how:
1. Price
The different LLC formation services all have different pricing structures for their packages. Here, we reviewed the pricing of each service provider to verify if they mirror the value customers receive for their money.
Using a cost-free LLC formation package is advised for startups with tight budgets because doing so can significantly decrease the cost of forming a Massachusetts LLC.
2. Service Features
As far as service features are concerned, we want a provider with more features, even in lower-tier packages.
We purchased different packages from ten service providers and prioritized the one that featured the following: essential LLC formation, certificate of organization, operating agreement, and EIN acquisition, among others.
All these are vital services that any startup company needs to commence operation in Massachusetts.
3. Turnaround Time
A faster order processing time is fundamental when starting an LLC in Massachusetts. To ensure we recommend the speediest service providers, we made different document orders on different websites and rated how soon we received the deliveries.
We selected services with an LLC processing time in Massachusetts of 1 to 5 business days.
4. Customer Support
It's essential to have a prompt support team to help clients navigate the complex LLC formation and running process. Here, we called, emailed, and sent inquiries to different support teams via their contact dashboard.
We then compared how fast support responded to our queries and how in-depth they answered or guided us through.
Massachusetts LLC Formation Process
You can form your Massachusetts LLC by following these seven easy steps:
Step 1

: Create a name for your Massachusetts LLC

Step 2

: Find a Massachusetts registered agent

Step 3

: Submit the Massachusetts Certificate of Formation

Step 4

: Create a Massachusetts LLC Operating Agreement

Step 5

: Receive your Employer Identification Number (EIN)

Step 6

: Choose the type of your LLC in Massachusetts

Step 7

: File your Massachusetts LLC annual report
FAQs
Do I Need an LLC Service in Massachusetts?
Yes, you need an LLC service in Massachusetts if you don't want to deal with all the paperwork associated with the LLC organization process.
What Is the Best Massachusetts LLC Service for You?
Though numerous Massachusetts LLC formation services may assist you with forming your business, there are only a few of them that can deliver the best LLC services.
After thoroughly reviewing all the important parameters, we've concluded that ZenBusiness wins this race. It has all the necessary tools you need to establish and run a successful LLC in Massachusetts at an affordable price.
Drawing from our experience, we were able to form our new business in less than 10 days.
You're guaranteed a smooth experience with this bonafide LLC formation service that has incorporated the latest technology in its services and compliance filing processes.
This way, you can form your business faster and be up and running in no time.
Our #1 Recommendation
Pros
Cost-effective Massachusetts LLC formation services
A diverse set of packages
Has outstanding online customer feedback
Easy compliance processes
Fast LLC formation
Get the BEST PRICE until the end of May
Cons
Without non-profit business formation