Compliance with the Secretary of State is mandatory for businesses in Utah. Thus, hiring the best-registered agent service for your Utah LLC is the best way to ensure that all of your important documents are delivered to the right place on time.
After extensive research and testing, we have compiled a list of Utah's top registered agent services.
We took the time to review each service in detail and test their main features such as price, turnaround time, and customer support so we can provide our recommendations.
So, if you've decided to hire the best registered agent services for your Utah LLC, this guide is for you.
Editor's Choice
Rated by more than 1000+ customers
Northwest
Click To Signup
79% of visitors chose this
#2nd Best Choice
Rated by more than 2000+ customers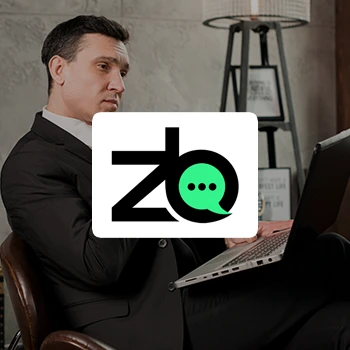 ZenBusiness
Click To Signup
#3rd Best Choice
Rated by more than 1000+ customers
IncFile
Click To Signup
Top 5 Best Registered Agents in Utah (October 2023)
1 - Northwest Registered Agent (Editor's Choice)
Would you recommend Northwest Registered Agent?
Northwest Registered Agent is a high-quality registered agent service in Utah, offering premier services.
With over 25 years of experience, they provide exceptional service for businesses and individuals looking for a reliable registered agent.
The company also provides a streamlined suite of Utah registered agent services, from registering businesses to filing annual reports and franchise taxes.
They have a US-based customer support team, which was helpful when we had to deal with issues ad-hoc. Their team of accountants, lawyers, and former attorneys was always there to help.
From our experience, Northwest Registered Agent is the best option for those who want to start a new LLC or new business.
Although this Utah registered agent may sound pricey, you can rest assured that for that sum you will get not only a full-time registered agent service but also great customer support to guide you through every step.
We do not recommend them if you have an established business, or if you want 'easy fix' support.
Service Features:
Registered Agent Service ($125): This service includes expert corporate guides to make processes silky and stress-free. Privacy by default is included next to free mail forwarding. If you opt for Northwest to form your LLC the first year of the registered agent service fee will be free, and it will cost $125 on renewal.
Basic Package ($39+ $54 State Fee): Basic Package comes with articles for organization, and one year of free registered agent service if you hire Northwest to form your LLC. This registered agent plan also includes an operating agreement and both standard and expedited processing speeds.
Full Service LLC Formation Package ($225 + $54 State Fee): Formation Package comes with same business day filing, operating agreement, and a client account specially designed to support business growth with free forms and tools.
Pros
Protects your private information
Customer support is top-level
Versatile and with an array of professional experience
Formation packages plus one year of the best registered agent services
Convenient web dashboard
Cons
A bit pricey than the average registered agent service
Sign Up To Northwest Registered Agent
2 - ZenBusiness
Would you recommend ZenBusiness?
ZenBusiness is among Utah's most trusted registered agents, providing reliable customer service.
The price for their LLC services starts at $0. They won't charge for registered agent service until the formation of the business is complete.
We loved their easy-to-use interface and transparent pricing, but we would love to see registered agent service included with the LLC setup.
ZenBusiness is dedicated to providing excellent customer support. The registered agent company's experienced professionals are well-equipped to answer any questions (within 24 hours).
From our experience, ZenBusiness is not for anyone who plans to use a registered agent service as part of the LLC formation.
We recommend ZenBusiness to experienced companies who need their LLC essentials set up.
Service Features:
Registered Agent Service ($199): This Utah registered agent service package renews at $199 annually.
ZenBusiness Starter Package ($0 + $54 State Fee): Standard Utah package covers LLC filing service and free month of banking and bank account to support with legal recognition. Starter comes with a standard filing speed of 2 - 3 weeks. With $0 investment, next to state fee, you can get a free month of bookkeeping and opt for worry-free compliance free of charge for a full year.
ZenBusiness Pro Package ($199 + $54 State Fee): ZenBusiness Pro Package offers fastest ''rush'' filing speed (1 - 2 business days) if you need to set up your business fast. For legal identification Pro plan offers an EIN, while an operating agreement is included to help with legal and business structure.
ZenBusiness Premium Package ($349 + $54 State Fee): The Premium Package includes all Pro Package features, but adds business document templates for improved time management and stronger internal processes. This package enhances online and digital presence by offering a business website builder, domain name registration, and domain name privacy. With the website builder, you'll get an easy-to-use site that is quick to customize, secure, fast, and mobile-friendly.
Pros
Cost-efficient registered agent services pricing model
Chat customer support hours extended
Positive customer feedback
A 60-day refundable money
Sign Up To ZenBusiness
3 - IncFile
Would you recommend IncFile?
IncFile is a leading registered agent service provider in Utah. With a wide range of services, the company helps entrepreneurs and business owners get the most out of their businesses.
They offer an affordable LLC formation package that includes all the necessary documents and filing fees.
Our team tried out their Utah registered agent service and learned that they have an extremely easy-to-use platform that allows instant access to complete documentation.
Their registered agent support was also fast to assist during their working hours from Monday to Friday.
Extended chat support would be a plus, especially if an issue arises during the weekend.
Still, the great price and above-average platform, and overall helpful online dashboard compensate for this.
IncFile's comprehensive registered agent package includes the free formation of the LLC, registered agent services, and business formation documents.
For listed and other features, such as positive reviews, we decided to try IncFile registered agent services, and the quality of their registered agent service matched the ratings they received.
The registered agent company provided us with timely updates and kept us informed of any changes in state regulations. They also ensured that our legal filings were completed correctly and on time.
Service Features:
Registered Agent Service ($119): The registered agent package includes the free formation of the LLC, registered agent services, and business formation documents.
Silver Package ($0 + $54 State Fee): The formation is free of charge, and the only cost incurred is a yearly filing fee of $70, as per the Utah Department of Commerce.
Gold Package ($199 + $54 State Fee): Gold Package comes with all benefits from the Silver Package and brings addition. This plan includes banking resolution, IRS Form 2553, and an EIN. Thanks to the online access dashboard you will be able to access fast and easily to your online space.
Platinum Package ($299 + $54 State Fee): Platinum Package contains Gold Package features, next to business contract templates. This package also offers free next-day filing and a domain name followed by a business email.
Pros
$0 for LLC filing
Transparent and honest in registered agent pricing
Free registered agent service
Quick turnaround time
Cons
Limited options for customer support
Sign Up To IncFile
4 - LegalZoom
LegalZoom is a leading provider of legal services, offering a wide range of services from registered agents to wills and trusts.
They are widely known for their registered agent services, which are often more expensive than the competition.
However, LegalZoom can offer a comprehensive package that includes virtual office services, access to legal professionals, and more.
LegalZoom has a strong reputation for providing excellent customer service and is a popular choice for those seeking a one-stop shop for legal services.
After testing this product, we can confirm that each package is worth the money.
With decades of experience, their customer support is packed with great skills and knowledge, and if you don't like what they offer there is a free 100% money-back guarantee after 60 days of service.
This applies to all packages.
Hiring LegalZoom comes with some advantages like fast turnaround times and legal service variety.
For these features and customized options, we recommend working with their registered agents.
The biggest downside of working with this registered agent company is their pricey plan and extra features that tend to be costly, but you will love extended customer support hours, and the that you can contact them via email any time.
Service Features:
Registered Agent Service ($299/Year): You'll access a range of registered agent features that keep you up-to-date with compliance requirements, and provide unlimited cloud storage. You also get 1 million dollars worth of identity theft cover.
Basic Package ($0 + $54 State Fee): This registered agent package offers all the essential resources required by entrepreneurs to establish an LLC, encompassing a thorough name search, a personalized website developed with the aid of Wix, and articles of organization.
Pro Package ($249 + $54 State Fee): The registered agent package includes all the components of the Basic option along with additional features such as an EIN, expert recommendations on tax and insurance matters, an operating agreement, and a comprehensive guide on acquiring a business license.
Premium Package ($299 + $54 State Fee): You'll receive all Pro plan features and personalized guidance from a skilled Indiana business attorney. Additionally, your LLC formation document will be kept up-to-date and you'll have unlimited opportunity to consult with an attorney for up to 30 minutes throughout the initial 90-day period of your subscription.
Pros
Large client base
A spectrum of legal services and Utah registered agents
Strong brand power
Cons
No registered agent is included in LLC formations
LLC formations come with no registered agent
Sign Up To LegalZoom
5 - Rocket Lawyer
Rocket Lawyer is a comprehensive legal services provider that offers various services related to business entity formation.
Their powerful estate planning software is designed to help business owners create a plan that will protect their assets and interests in the future.
Next to estate planning, Rocket Lawyer also offers LLC formation and registered agent services.
We will always recommend them to those in need of legal documents and legal services.
Their team is made of attorneys with licenses and long experience. To test their premium service you can use a seven-day trial period.
Rocket Lawyer guarantees satisfaction with its registered agent services, so you can rest assured that your business is in good hands.
From our experience, this is still a more affordable option than hiring attorneys to work on your business.
The legal side isn't the only benefit of working with them.
We recommend them to anyone who needs constant access to low-level legal advice and even legal documents.
Service Features:
Registered Agent Services ($149.99): This service provides a secure and reliable way to store important legal papers and documents and submit the Utah Certificate of Formation. The annual fee for non-members is $149.99 and includes access to the document repository. Membership is available for $39.99 on monthly basis.
Formation Package ($99.99 + $54 State Fee): This plan gives you access to crucial services including document filing, record keeping, and handling legal notices. For new business owners, this strategy is the best option.
Pros
Prompt and efficient customer service
Customers have control over their budget
Access to legal documents and experts
Cons
Service features are limited
A credit card is required for a free trial
Sign Up To Rocket Lawyer
Benefits Of Utah's Registered Agent Service
Acting as your own registered agent can be a great way to save money in the short term. Although, working with Utah's registered agent service has several advantages and makes the additional costs well worth it [1].
Here are the four main benefits of working with your registered agent service in Utah:
1. Ensure Privacy
Utilizing a registered agent service in Utah ensures that your business's personal information is confidential.
A registered agent service can help protect your business from unwanted solicitations such as junk mail or telemarketing calls.
Furthermore, the Registered Agent Service can provide additional privacy benefits, such as providing a secure address for the business and managing the company's legal documents [2].
2. Saves You Time, Money, and Effort
Businesses can save time, money, and effort in managing their legal affairs by utilizing a registered agent service.
The registered agent service simplifies the process of filing documents with the state and keeps businesses up-to-date on any changes in the law that may affect their operations.
A registered agent ensures that you comply with the state's filing requirements to avoid costly penalties for late filing. It also provides a reliable point of contact for all legal matters, allowing you to focus on other aspects of your business.
3. More Freedom
A registered agent service in Utah gives businesses more freedom to operate. The registered agent takes care of all the administrative tasks associated with managing a business, including:
Filing necessary documents with the Utah Division of Corporations
Monitoring changes in regulations
Providing prompt communication of any important updates
By outsourcing these tasks, you can free up resources and time to focus on the core business operations. This will allow you to achieve your goals more efficiently.
4. Legal Benefits
A registered agent service ensures that all legal documents and notices are received and forwarded promptly.
Registered agents also provide legal protection for business owners by ensuring that businesses comply with all applicable laws and regulations.
Additionally, having a registered agent provides businesses with a layer of privacy and legal protection.
This is because their contact information is kept confidential. It is especially beneficial for companies operating in a highly regulated industry or a state with complex business laws.
If you are unhappy with your current registered agent, learn how to replace a registered agent in Utah.
How Much Should I Pay for a Utah Registered Agent Service?
Depending on the size of the business, you can pay for a Utah registered agent service from as little as $50 to $300 annually. This cost may seem high, but it can save time and energy in the long run.
Who is Eligible To Become a Registered Agent?
In Utah, any individual or entity can be eligible to become a registered agent for a business as long as they are at least 18 years old. The registered agent must also be reachable during standard working hours and have an address in Utah.
You can consider the four options when selecting a registered agent in Utah: an individual, a business entity, a professional registered agent service, or a Utah statutory agent.
Our Selection Process
Our team of professionals worked diligently to ensure we provided the most accurate information about Utah registered agent services.
We took the time to consult with our licensed attorneys and legal advisors and researched over 30 Utah registered agent services to get the best-unbiased results.
1. Price
We committed to finding a registered agent service in Utah that offers competitive prices without sacrificing quality.
To fulfill our commitment, we carefully examined each company's pricing structure and compared it to other registered agent service companies on the market.
Additionally, if you're just getting started, we advise you to seek a formation package that includes free registered agent services for the first year. By doing this, you can lower the price of incorporating an LLC in Utah.
2. Service Features
We have only selected registered agent companies that exceeded our expectations regarding benefits and features.
We reviewed and assessed the service they are offering to aim to get the best full-package registered agent service in Utah.
3. Customer Support
We examined all customer reviews and feedback to understand the clients' views.
We also reached out to their clients and evaluated their views on the services they get from them. We made sure that the selection process was based on customer satisfaction.
FAQs
Do I Need a Utah Registered Agent for My Utah LLC?
Yes, to form a Utah LLC, you need a Utah registered agent in Utah; otherwise, the LLC application will be rejected. The registered agent will act as a point of contact for your business and is responsible for receiving legal documents and notices from the state.
What Does a Utah Registered Agent Do?
A Utah registered agent acts as your business's point of contact.
This individual or entity is responsible for receiving important legal documents and notifications from the state. The documents and notifications include tax forms, notices of lawsuits, and annual reports.
Can I Act as My Own Registered Agent in Utah?
Yes, you can act as your own registered agent in Utah. You will be responsible for receiving important legal documents for your business. You must be available during regular business hours to promptly accept these documents and forward them to the appropriate parties.
Can I Use the Registered Agent Office Address as My Utah Business Address?
No, you cannot use the registered agent office address as your business address in Utah. The registered agent's address is used solely for legal services of process, such as court summons, subpoenas, and other legal documents. Therefore, it is not suitable for use as a business address.
Can I File My LLC and Personal Taxes Separately?
Yes, you can file your LLC and personal taxes separately. The IRS classifies one-member LLCs as sole proprietorships; the LLC does not pay taxes and is not required to submit a return with the IRS.
The revenue generated by your LLC will be considered personal income on your tax returns. If you opt to be taxed as a corporation, you must file your personal and business taxes separately.
And the BEST Registered Agent in Utah is...
To keep up with state offices and regulations, save time, and maintain privacy, we highly recommend Northwest Registered Agent service.
Northwest registered agent offers an excellent selection of registered agent services and Utah formation services, including managing all legal documents and emails important to your business entity.
Working with Northwest Registered Agent Service was a great experience for us. They gave us a fantastic customer support team that ensured we created and maintained our business entity efficiently and effortlessly.
Our #1 Recommendation
Northwest Registered Agent
Pros
Protects your private information
Customer support is top-level
Versatile and with an array of professional experience
Formation packages plus one year of the best registered agent services
Convenient web dashboard
Get the BEST PRICE until the end of October
Cons
A bit pricey than the average registered agent service