Ensuring that you obtain the most value while collaborating with a reputable business entity is crucial when seeking a registered agent service in Minnesota.
As an expert in the field, together with my legal team, I have curated a list of the most reliable and cost-effective registered agent services that could aid you in finding the optimal fit for your business.
The perfect Minnesota registered agent will safeguard your assets and personal data while maintaining your business entities' good standing with the Secretary of State.
To streamline the selection process for the best service agent for your business entity, our team conducted extensive and in-depth research, comparing over ten registered services in Minnesota and gathering firsthand knowledge from our legal advisors and attorneys.
Here is a list of the best registered agent service companies in Minnesota that we have vetted and verified.
Editor's Choice
Rated by more than 1000+ customers
Northwest
Click To Signup
#2nd Best Choice
Rated by more than 2000+ customers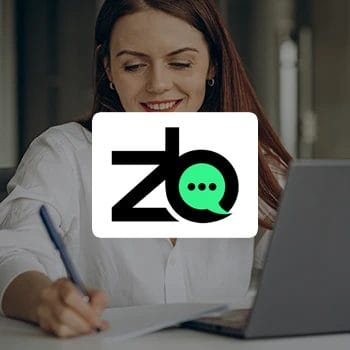 ZenBusiness
Click To Signup
#3rd Best Choice
Rated by more than 1000+ customers
Incfile
Click To Signup
Top 4 Best Registered Agents in Minnesota (May 2023)
1 - Northwest Registered Agent (Editor's Choice)
Would you recommend Northwest Registered Agent?
All of the fundamental functions of a registered agent are expertly performed by Northwest Registered Agent.
You can rely on Northwest Registered Agent Service to accept service of process, other legal documents, and correspondence for the state on behalf of your business entity.
They have an actual street address in Minnesota that they can give you that is accessible during regular business hours.
We liked their service because the process was very simple and easy to follow.
All we had to do was select the required form and answer a few questions, and the platform would automatically generate the necessary legal documentation.
Northwest Registered Agent handles the distribution of court subpoenas, other legal papers, and communication with the Minnesota Secretary of State, serving as your resident agent.
Throughout our collaboration, Northwest Registered Agent promptly forwarded, scanned, and uploaded our documents to our online account while ensuring that no essential details were overlooked.
Registered Agent Services ($125): The first year of Minnesota registered agent service is free if you create your LLC with Northwest Service.
Basic LLC Formation Plan ($39 + $155 State Fee): The package includes an operating agreement and articles of incorporation. It also provides standard and rapid processing rates, as well as a complimentary one-year registered agent service.
Full Service LLC Formation Plan ($225 + $155 State Fee): The Full Service will bring you a registered agent service for a full year,

 same-day filing

, and an operating agreement. A customer account is also available, which includes free forms and services.
Pros
Strict data privacy
Excellent customer service
Two decades of registered agents industry experience
Transparent pricing
A year of free registered agent service is included in LLC formation
Sign Up To Northwest Registered Agent
2 - ZenBusiness
Would you recommend ZenBusiness?
ZenBusiness stirred the small business community by streamlining and lowering the cost of LLC formation in Minnesota.
Before, customers who had formed an LLC using ZenBusiness were the only ones who could utilize their resident agent service. And now, anyone can use it.
ZenBusiness is a great option for a Minnesota registered agent team renowned for its affordable pricing and superior customer service, which we experienced firsthand with prompt, friendly replies any time we had a question.
One of the most impressive aspects of ZenBusiness was its well-designed dashboard, which enabled us to track the status of our LLC formation in real-time.
Their prompt updates and alerts throughout the entire process were also remarkable, ensuring that we were always aware of any upcoming deadlines or crucial filings.
Service Features:
Registered Agent Service ($199): The annual renewal fee for their Minnesota registered agent service is $199.
Starter LLC Formation Package ($0 + $155 State Fee): This subscription covers the basic business filing service as well as a check for name availability. This product typically takes 2 to 3 weeks to file.
Pro LLC Formation Package ($199 + $155 State Fee): Basic Package features and extra LLC formation services, such as quicker filling speed (around 4 to 6 days).
Premium LLC Formation Package ($299 + $155 State Fee): This LLC formation plan will bring you a faster filing service (1-2 days), the platform's services (state filing costs), and a personalized business website.
Pros
An affordable and transparent pricing structure
Extended customer chat support
Many favorable client testimonials for their registered agents
60-day money-back guarantee
Sign Up To ZenBusiness
3 - Incfile
Would you recommend Incfile?
With prices starting at just $119 per year, IncFile is one of Minnesota's most well-known LLC and registered agent services.
We were very pleased with them during our one-month trial. We liked the intuitive online dashboard that provided accurate, up-to-date information and notices relevant to our account.
In addition, if you are starting a business, they can get you to get up and running with their free LLC formation service.
You may rely on IncFile to serve as your point of contact with the Minnesota Secretary of State, handle the serving of process and other legal papers, and maintain the privacy of your name and address.
Service Features:
Registered Agent Services ($119): The Registered Agent costs $119/year, but if formed using any of their LLC packages, you will get the first year for free.
Free Silver LLC Formation Package ($0 + $155 State Fee): A free business formation service with unlimited name searches, registered agents, and Articles of Incorporation will be prepared and filed.
IncFile Gold LLC Formation Package ($199 + $155 State Fee): With this package, just like the previous one, you will get a free registered agent, everything from the Silver Bundle, as well as an IRS Form 2553, EIN business tax number, and an operating agreement. The registered agent business also has banking resolutions, an online access dashboard, and provides you with a tax advice option.
Platinum LLC Formation Package ($299 + $155 State Fee): The Platinum Package will bring you everything the other bundles have, and business contract templates, as well as free business websites, and domain registrations. With this package, you can start applying for your Minnesota LLC in the following day.
Pros
Intuitive registered agent dashboard
Free registered agent services and LLC formation
Quick turnaround
No additional fees
Cons
Limited customer support options
Sign Up To Incfile
4 - LegalZoom
LegalZoom is a well-known premium registered agent service in the industry. Even though they are the most expensive, they have enough benefits to make the price somewhat reasonable.
They still offer some of the best registered agent services alongside other legal services.
Customers have a 60-day satisfaction guarantee to evaluate and request a refund if necessary. Customer support is available during flexible hours, including regular business hours from Monday to Saturday.
We found LegalZoom's pre-populated Operating Agreement to be very convenient, and their professional support teams were knowledgeable and helpful.
We liked how easy it was to navigate through their online dashboard as well, unlike many registered agent services.
However, some businesses providing some of the best Minnesota registered agent services offer comparable quality and functionality to LegalZoom at a significantly lower cost.
Service Features:
Registered Agent Services ($299): Should you establish a Minnesota LLC, the initial year's expenses for registered agents are $249, with subsequent renewals at $299. Additionally, they offer identity theft safeguards for up to $1 million, timely email notifications, and unlimited cloud storage.
LLC Basic Formation Package ($0 + $155 State Fee): This bundle comprises the organization's articles of incorporation, an all-inclusive digital welcome pack for the LLC, a thorough business names check, and a WIX-hosted website.
LLC Pro Formation Package ($249 + $155 State Fee): The package comprises all the elements present in the Basic plan, the operating agreement of the organization, an EIN, specialized guidance for insurance and taxes, as well as an all-inclusive guide to licensing for your specific area.
LLC Premium Formation Package ($299 + $155 State Fee): The package entails all the features included in the Pro package, along with a half-hour of limitless legal services on new legal matters and updated LLC documentation within three months from the initial subscription. Additionally, you can benefit from the expert guidance of a meticulous Minnesota business attorney.
Pros
The premium feature offers identity theft protection (up to $1 million)
High client volume
60-day satisfaction guarantee for legal services
Cons
Very costly compared to other registered agents
LLC formation service doesn't include registered agent
Sign Up To LegalZoom
What Are the Benefits of Working with a Minnesota Registered Agent Service?
Appointing the best registered agent service to represent your company in Minnesota is the most reliable way of managing official communication with the state.
Their expertise allows them to handle complicated paperwork and act as an intermediary between you and government entities.
The benefits of using an LLC registered agent service outweigh taking on the role of registered agent yourself in several ways [1]:
1. Ensures Compliance
You can ensure that your business continually complies with Minnesota state legislation with the aid of your resident agent service.
2. Gives You Peace of Mind
The best registered agent is competent to accept paperwork and act as your business's point of contact. Knowing that professionals handle all official paperwork may put you at ease.
3. Availability
Some business owners work irregular hours, travel frequently, or cannot come to the office because of ongoing obligations.
The best registered agent services are helpful for busy business owners because they are available throughout normal business hours.
4. Maintains Privacy
The best Minnesota registered agent services receive confidential documents. The appropriate solution for added security is a registered agent service provider. When the documents come, you will be informed immediately.
When forming an LLC through a Minnesota registered agent service, you don't need to worry about disclosing your home address to the public.
Because the reliable registered agent service will supply the precise street location, all legal documents, including those if your LLC is sued, will be delivered to the registered office address [2].
If you are interested in replacing your existing registered agent in Minnesota for any reason, we encourage you to refer to our informative article on the process of changing a registered agent in Minnesota.
How Much Does a Registered Agent Service Cost in Minnesota?
Registered agent services in Minnesota can be hired for anywhere between $89 and $299.
However, given that hiring a registered agent for the first year can considerably raise the cost of a Minnesota LLC, we do recommend you look for a package that includes it.
What Are the Requirements for Minnesota Registered Agent Services?
According to Minnesota Statute 5.36, the following limitations apply to registered agents in Minnesota:
The agent's address must be located entirely within the state of Minnesota. You require a registered agent in each state where you conduct business.
You must have a physical address for the registered company; P.O. Boxes do not qualify.
A registered agent must be a citizen of the state or a company with a valid business license.
According to a Minnesota statute, the registered agent services must keep a business office that is the same as the registered office. This implies that during business hours, your Minnesota registered agents must be present at the address specified on the business formation paperwork to accept the service of process on your behalf.
FAQs
Is It Possible to Be My Own Registered Agent for My Minnesota Business?
Yes, it is possible to be your own registered agent for your Minnesota business. This is a pretty typical practice. The owner may choose a different person or company known as the best registered agent service to serve in this capacity.
Is It Necessary for Me to Hire a Registered Agent Service for My LLC in Minnesota?
Yes, it is necessary for you to hire a registered agent service for your LLC in Minnesota. It is required by the state that all LLCs, corporations, and nonprofit organizations must choose and maintain a registered agent in Minnesota.
How Do I Choose the Right Registered Agent Service in Minnesota?
Choosing the right registered agent service will depend on your business's needs. We recommend using a reputable national registered agent service. It can be difficult to choose because there are a lot of different agent service providers to choose from.
How Much Is the LLC Formation State Filing Fee in Minnesota?
The LLC formation state filing fee in Minnesota is $135.
What Is the Process if I Want to Resign as a Registered Agent in Minnesota?
The process if you want to resign as a registered agent in Minnesota, you must file with the Minnesota Secretary of State.
What's the Purpose of Hiring a Minnesota Registered Agent?
The purpose of hiring a Minnesota registered agent is to have direct contact between your company and the state of Minnesota and to be promptly advised of any notices or lawsuits received.
Our Favorite Registered Agent in Minnesota is...
We conducted this in-depth research and concluded that Northwest Registered Agent is the best-registered agent service for your LLC in the state of Minnesota.
They ensured we remained compliant while providing unparalleled customer support. Their online dashboard as well as their knowledgeable team made the whole process so easy for us.
They will manage relatively specific activities, but you won't risk facing hefty fines or perhaps having your company shut down by the authorities.
Our #1 Recommendation
Northwest Registered Agent
Pros
Strict data privacy
Excellent customer service
Two decades of registered agents industry experience
Transparent pricing
A year of free registered agent service is included in LLC formation
Get the BEST PRICE until the end of May