The most common approach for individuals to create a company in Nebraska is establishing a limited liability company (LLC).
Before you decide on which formation company to use, it's essential to have in-depth knowledge of its pricing, features, and other relevant factors.
To help you make the most informed decision, we've done extensive research into the most popular formation companies in Nebraska.
In this review, we will share our learnings. To create the list of the best LLCs in Nebraska we tested 15 different companies and opened up 12 LLCs just to see which ones were the best.
Editor's Choice
ZenBusiness
Click To Signup
#2nd Best Choice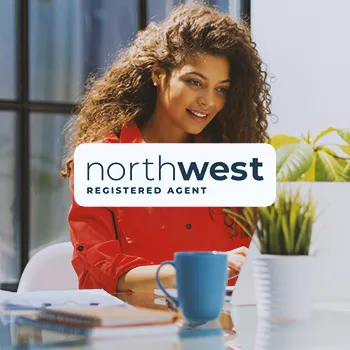 Northwest Registered Agent
Click To Signup
#3rd Best Choice
IncFile
Click To Signup
Top 6 LLC Services in Nebraska (March 2023)
1 - ZenBusiness (Editor's Choice)
ZenBusiness simplifies and lowers the cost of legal documents filed for start-up entrepreneurs.
This company takes pride in its business development solutions simply because they have been around for quite some time.
ZenBusiness offers low-cost packages and great customer support.
We made the decision to use ZenBusiness as a test to create an LLC for our company in Nebraska.
We only had to fill out a few pieces of paperwork and send them to ZenBusiness to complete the procedure.
Service Features:
ZenBusiness Starter Package ($0 + $109 State Fee):

This subscription covers the normal business entity filing solution that covers name eligibility search functions, normal registration response time, phone or email assistance, and accessibility to your papers via the ZenBusiness site. Also, it comes with a standard filing speed (2 to 3 weeks).

ZenBusiness Professional Package ($199 + $109 State Fee):

ZenBusiness Pro expands on the capabilities of the Starter Package by providing faster-expedited filling speed (4 to 6 days), financial settlement papers, employer ID number generation, and compliance inspections and warnings.
ZenBusiness Premium Package ($299 + $109 State Fee):

ZenBusiness Premium is a $299 + $109 state fee yearly subscription that incorporates all of the platform's services. This package covers every essential LLC filing service, including assistance in registering an online account, email addresses, a fully customizable business website, and the fastest rush-filling speed (1-2 days).

Nebraska Registered Agent Service ($199):

You have a choice to renew for $199 each year that follows.
Pros
A lot of package options
Reasonable prices
Worry-free compliance
Quick turnaround
Excellent reviews from clients
Sign Up To ZenBusiness
2 - Northwest Registered Agent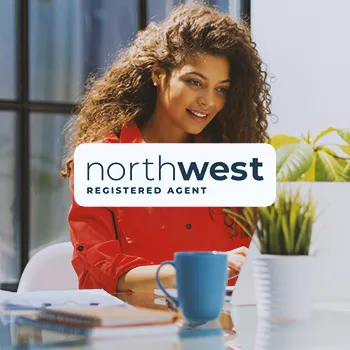 Northwest Registered Agent has built a reputation for being a straightforward organization that provides online LLC formation services nationally.
This LLC service holds great client service, that is supported by Business Consultants.
In our experience, Northwest Registered Agent demonstrated great experience, clear steps, and agile customer support.
Service Features:
Basic Package ($39 + $109 State Fee): Basic Plan comes with articles of the organization included, an operating agreement, a year of free registered agent service, and both standard and expedited processing speeds available.
Full Service LLC Formation Package ($225 + $109 State Fee): With Full Service, you get free limited mail forwarding, an operating agreement, same-business-day filing, and a client account, in addition to the service features from the Basic Plan.
Northwest Registered Agent Services ($125): If you choose Northwest to create your LLC, the first year's registered agent service fee is free. Expert corporate guides, free mail forwarding, and privacy are all included by default.
Pros
Straightforward application process
Excellent privacy protection
No hidden fees
Packages accompanied by a 1-year free registered agent service
Sign Up To Northwest Registered Agent
3 - IncFile
IncFile will assist with Nebraska business creation, accounting, business registration checks, and a variety of other filings.
They provide the most economical business formation service on the market.
From its inception in 2004, IncFile has grown to be one of the greatest and most prominent providers of LLC formation services, establishing over 500,000 firms.
From our experience, IncFile will try to create your Nebraska LLC for free in a short period, as long as you pay the state fee.
Service Features:
Silver Package ($0 + $109 State Fee): Perfect for those who only need articles of organization, name searches, customer support, and a free registered agent service in Nebraska for a year (

if made with an LLC formation package

).
Gold Package ($199 + $109 State Fee): In addition to the previous plan, IncFile will help you obtain the EIN Business Tax Number and the IRS Form 2553, an operating agreement, a business banking account and tax consultation, and more.
Platinum Package ($299 + $109 State Fee): This plan has all the Gold Package plus business contract templates,  domain name with business email, and free next-day filing.
Registered Agent Services ($119): This is an annual subscription, but if you opt for any of their LLC formation packages, you will receive a free year of registered agent.
Pros
Low rates
Packages may include one year free registered agent service
Huge client base
Excellent customer support
Sign Up To IncFile
4 - LegalZoom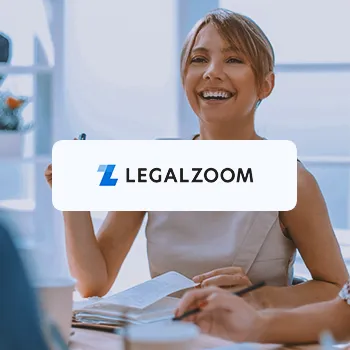 LegalZoom has grown its reputation to become the most well-known LLC and Nebraska business formation service provider.
On this list, LegalZoom is a well-known service. Even though they are pricey, they provide services that justify the price from our experience.
All in all, LegalZoom is efficient, and reliable, and offers package varieties.
Service Features:
LLC Formation Economy Package ($79 + $109 State Fee): LegalZoom Economy Package includes an all-out name search, tax savings consultation, LLC filing and a digital LLC welcome packet, 24/7 lifetime customer support, and a customizable website.
Standard Package ($329 + $109 State Fee): Includes everything the Economy Package includes and a customized notebook.
Express Gold Package ($349 + $109 State Fee): It includes everything that Standard packages have plus expedited shipping and the fastest processing speed.
Registered Agent Services ($299): This is a yearly subscription. If you create your LLC with LegalZoom, they will offer you a $50 registered agent discount for the first year.
Pros
A broad scope of professional items and services available
Industry knowledge
Exceptional client assistance
Cons
Tend to be extremely costly
Sign Up To LegalZoom
5 - Swyft Filings
Swyft Filings is a low-cost business formation company that offers some of the sector's shortest system availability.
Despite many large competitors, they managed to gain a solid foothold with dozens of suppliers.
Swyft Filings is an excellent LLC service provider for Nebraska-based businesses.
We used Swyft Filings to create an LLC for a client with a Nebraska address and were quite satisfied with their all-inclusive service.
The biggest downside was that their packages do not offer a free registered agent service for Nebraska businesses.
Service Features:
Basic Package ($49 + $109 State Fee): Basic Package is ideal if you want basic LLC incorporation plus document filing.
Standard Package ($149 + $109 State Fee): Includes everything from Basic Package, a Federal Tax ID (EIN), and everything necessary to start your business.
Premium Package ($299 + $109 State Fee): Premium Package includes all the Basic and Standard Package features, plus free domain and business website hosting. There is also a digital corporate kit.
Registered Agent Service ($99 per three months ): This will be an ongoing quarterly subscription.
Pros
Customer support that is immediate and personalized
Deals at reasonable prices
User-friendly platform
Cons
Limited service offerings
Sign Up To Swyft Filings
6 - Harbor Compliance
Harbor Compliance was founded by professionals determined to help others grow their businesses.
Based on our own experience, we can confirm that Harbor Compliance has short response times, which makes them a great choice if you must have your company started quickly.
Service Features:
Formation Package ($99 + $109 State Fee): Harbor Compliance will do the name check for you and file the articles of organization with the state.
Registered Agent Service (89-$99): Annual subscription of $89-$99 per state and a 5-10% discount is applied if you pay ahead for your Registered Agent Service for more than two years. Immediate online access to registered agent address.
Pros
Customer relations that is personalized
Processing time of one day
Easy-to-use software
Cons
Lack of refund policy
Quite costly
Sign Up To Harbor Compliance
4 Advantages of Creating an LLC in Nebraska
Here are the advantages of creating an LLC in Nebraska.
1. Limited Liability
The primary benefit of LLCs would be that they insulate owners from personal liability. This implies that owners are not individually accountable for the LLC's obligations and, in many cases, judicial judgments. Collectors are barred from pursuing the LLC's members' financial property [1].
2. Simple Setup and Maintenance
Setting up and maintaining a Nebraska LLC can be very affordable. With simple steps, you can set up your Nebraska business entity without much trouble.
3. Tax Diversification
Except as conversely specified, an LLC is a pass-through corporation, which means that its earnings are distributed straight to its owners rather than being paid at the organizational scale through the authorities [2].
Conversely, members pay sales tax on the gains on their individual federal tax forms.
Regarding accounting-related subjects, LLCs are classified as a "pass-through" business, similar to a corporation or a partnership, implying that LLCs are not subject to double taxes.
4. Organizational Adaptability
Members can manage an LLC, allowing any proprietors to participate in an everyday judgment call. Members of LLCs can select between member-managed and manager-managed models.
Member management indicates that the individuals actually engage in operational business management.
Nebraska LLC Formation Process
Here are the steps that are required to establish this business structure.
Step 1: Name your LLC in Nebraska
Step 2: Select your own Registered Agent
Step 3: Submit the Certificate of Organization
Step 4: Clear the Publishing Qualifications
Step 5: Make an Operating Agreement
Step 6: Acquire an EIN
FAQs
How Much Does an LLC in Nebraska Cost?
An LLC in Nebraska costs $109. Upon filing the LLC's Certificate of Organization, this cost is paid to the Nebraska Secretary of State.
Do I Need to Publish My LLC in Nebraska?
Yes, you need to publish your LLC in Nebraska. It's required by their law to publish a notice for 3 consecutive weeks, typically in a newspaper.
How Long Does It Take to Get an LLC Approved in Nebraska?
It takes 3-5 days to have an LLC approved in Nebraska when filing a Certificate of Organization to the Nebraska Secretary of State via mail. The Nebraska digital processing and authorization usually take up to 48 hours.
Our Favourite LLC Service Provider in Nebraska
Deciding on the right agent service might be difficult, so we made it simpler for you.
The top LLCs have a set of qualities like affordable costs, extensive packages, and quick turnaround times. Because ZenBusiness possesses these characteristics, it comes as our strong recommendation.
They offer efficient services so that you can have your business off the ground as quickly and efficiently as possible.
Our #1 Recommendation
Pros
A lot of package options
Reasonable prices
Worry-free compliance
Quick turnaround
Excellent reviews from clients
Get the BEST PRICE until the end of March