6 Best LLC Services in Nebraska (2023) Voted by Customers
If you want to establish an LLC in Nebraska as per the state laws, it's important to hire an authentic LLC service to handle the formation process.
To help you make the most informed decision, we teamed up with our legal team and business experts and did extensive research into the most popular formation companies in Nebraska.
In this review, we share the service features, pros, and cons of the top 6 services that you can hire for your Nebraska LLC.
Editor's Choice
Rated by more than 2000+ customers
ZenBusiness
Click To Signup
81% of visitors chose this
#2nd Best Choice
Rated by more than 1000+ customers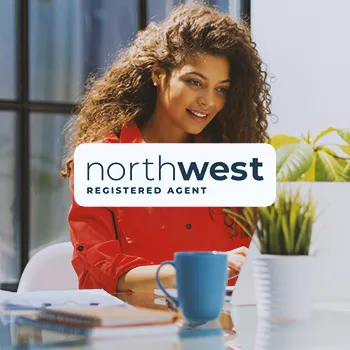 Northwest Registered Agent
Click To Signup
#3rd Best Choice
Rated by more than 1000+ customers
IncFile
Click To Signup
Top 6 LLC Services in Nebraska (November 2023)
1 - ZenBusiness
(Best Overall)
Would you recommend ZenBusiness (Best Overall)?
When we started our first business, we turned to ZenBusiness. They made the legal document filing process simple and affordable.
Having been around for a while, their expertise was evident in their business development solutions.
ZenBusiness offers low-cost packages and great customer support.
Their intuitive system facilitates a speedy 10-12 minute filing. They lay out clear package options, underscoring key inclusions like an EIN.
We purchased their basic plan and received worry-free compliance, Money Pro Bookkeeping, banking services compliance inspections, warnings, and a Website builder.
The worry-free compliance feature includes services like annual report filing and alerts for important deadlines, helping businesses stay compliant with state regulations.
We also appreciate that ZenBusiness assisted us in creating an operating agreement, which is a key document for LLCs, outlining the business's financial and functional decisions.
LLC Formation Packages:
Starter Package ($0 + $104 State Fee):

This subscription covers the normal business entity filing solution that covers name eligibility search functions, phone or email assistance, and accessibility to your papers via the ZenBusiness site. 

Professional Package ($199 + $104 State Fee): ZenBusiness Pro expands on the capabilities of the Starter Package by providing the fastest "rush" filing speed (1-2 business days average) and LLC operating agreement template at $99. You'll also get financial settlement papers and Employer ID Number generation.
Premium Package ($349 + $104 State Fee):

This package covers every essential LLC filing service, including Starter and Pro packages, assistance in registering an online account, email addresses, a fully customizable business website, and business document templates.

Nebraska Registered Agent Service ($199):

You have a choice to renew for $199 each year that follows.
Pros
A lot of package options
Reasonable prices
Worry-free compliance
Quick turnaround
Excellent reviews from clients
Cons
Without non-profit business formation
Sign Up To ZenBusiness
2 - Northwest Registered Agent
(Best Premium)
Would you recommend Northwest Registered Agent (Best Premium)?
When we formed our LLC, we chose Northwest Registered Agent for their efficiency. We were amazed that the initial steps took just 9 minutes, and in only 72 hours, our LLC was up and running.
At its core, Northwest also provides registered agent services, which include accepting service of process (such as lawsuits) on behalf of the business.
They ensure compliance with state requirements for businesses like LLCs, corporations, nonprofits, and registered partnerships.
In our experience, Northwest Registered Agent offered us lifetime access to Corporate Guides, who are business experts who provide guidance on starting and maintaining a business.
Northwest also provides custom-built back-end software and access to pre-filled state forms for fast and simple filing.
LLC Formation Packages:
Basic Package ($39 + $109 State Fee): Basic Plan comes with articles of the organization included, an operating agreement, a year of free registered agent service, and both standard and expedited processing speeds available.
Full Service LLC Formation Package ($225 + $109 State Fee): With Full Service, you get free limited mail forwarding, an operating agreement, same-business-day filing, and a client account, in addition to the service features from the Basic Plan.
Northwest Registered Agent Services ($125): If you choose Northwest to create your LLC, the first year's registered agent service fee is free. Expert corporate guides, free mail forwarding, and privacy are all included by default.
Pros
Straightforward application process
Excellent privacy protection
No hidden fees
Packages accompanied by a 1-year free registered agent service
Sign Up To Northwest Registered Agent
3 - IncFile
(Most Affordable)
Would you recommend IncFile (Most Affordable)?
IncFile provides business formation services starting at $0, with clients only required to pay the state filing fee. This makes it an affordable option for entrepreneurs.
This company includes a free registered agent service for the first year with their business formation packages, which is essential for legal compliance.
During our testing, they offered services to assist with the filing of our annual reports and provide reminders for important compliance deadlines.
IncFile extends beyond just LLC filing, offering a suite of tools for business growth and management. This includes obtaining business licenses and submitting annual reports.
They provided us with a virtual address service, which was useful for our business to establish a presence in a specific location.
LLC Formation Packages:
Silver Package ($0 + $109 State Fee): Perfect for those who only need articles of organization, name searches, customer support, and a free registered agent service in Nebraska for a year (

if made with an LLC formation package

).
Gold Package ($199 + $109 State Fee): In addition to the previous plan, IncFile will help you obtain the EIN Business Tax Number and the IRS Form 2553, an operating agreement, a business banking account and tax consultation, and more.
Platinum Package ($299 + $109 State Fee): This plan has all the Gold Package plus business contract templates, domain name with business email, and free next-day filing.
Registered Agent Services ($119): This is an annual subscription, but if you opt for any of their LLC formation packages, you will receive a free year of registered agent.
Pros
Low rates
Packages may include one year free registered agent service
Huge client base
Excellent customer support
Sign Up To IncFile
4 - LegalZoom
(Best Essentials)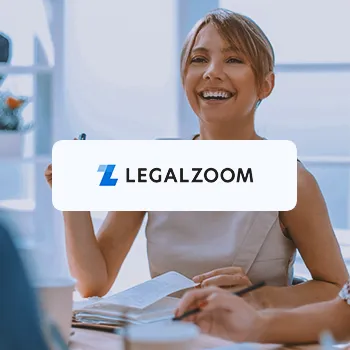 LegalZoom is a renowned LLC formation service in Nebraska. While their prices are on the higher side, the quality of their services justifies the cost.
From the get-go, their platform was user-friendly and intuitive. We were guided through each step, from choosing a business name to ensuring it was available in my state.
The basic plan includes worry-free compliance, free for the first year, and if chosen, it renews at $199/year.
One feature we particularly appreciated was the ability to consult with an attorney. We had tons of questions about the difference between an LLC and a corporation, and the consultation helped clarify things for us.
LegalZoom also provides services like wills, trusts, and power of attorney, which can be beneficial for business owners.
All in all, LegalZoom is efficient, and reliable, and offers package varieties.
LLC Formation Packages:
Starter Package ($0 + $104 State Fee): The package includes features such as filing your LLC formation documents, meticulous expense and deduction tracking, and an assured 100% accuracy guarantee. Please note that this package follows a standard filing speed of 2 to 3 weeks.
Pro Package ($249 + $104 State Fee): Includes everything the Basic package, tax savings consultation, a deep-dive guide on licensing, an EIN, and an operating agreement.
Premium Package ($349 + $104 State Fee): It includes everything that Pro packages, updates in the LLC formation documents for 90 days of initial subscription, and a tailored guide for a professional Nebraska attorney. You also have unlimited access to 30-minute consultations from an attorney regarding new legal topics.
Registered Agent Services ($199): This is a yearly subscription. If you create your LLC with LegalZoom, they will offer you a $50 registered agent discount for the first year.
Pros
A broad scope of professional items and services available
Industry knowledge
Exceptional client assistance
Cons
Tend to be extremely costly
Sign Up To LegalZoom
5 - Swyft Filings
When the budget was tight for our second venture, we gave Swyft Filings a try.
Their affordable rates and quick system availability stood out. Even with so many big names in the market, they've carved out a niche for themselves
Swyft Filings is an excellent LLC service provider for Nebraska-based businesses.
We used Swyft Filings to create an LLC for a client with a Nebraska address and were quite satisfied with their all-inclusive service.
The biggest downside was that their packages do not offer a free registered agent service for Nebraska businesses.
LLC Formation Packages:
Basic Package ($49 + $109 State Fee): Basic Package is ideal if you want basic LLC incorporation plus document filing.
Standard Package ($149 + $109 State Fee): Includes everything from Basic Package, a Federal Tax ID (EIN), and everything necessary to start your business.
Premium Package ($299 + $109 State Fee): Premium Package includes all the Basic and Standard Package features, plus free domain and business website hosting. There is also a digital corporate kit.
Registered Agent Service ($99 per three months ): This will be an ongoing quarterly subscription.
Pros
Customer support that is immediate and personalized
Deals at reasonable prices
User-friendly platform
Cons
Limited service offerings
Sign Up To Swyft Filings
6 - Harbor Compliance
Harbor Compliance provides expert services to manage government paperwork, leveraging their specialists' deep industry expertise and strong relationships with government agencies for efficient and cost-effective filing.
Their software-as-a-service platform offers full visibility into licenses and registrations.
This allows businesses to track due dates, assign tasks, access corporate records, and receive registered agent documents from a single interface.
Based on our own experience, we can confirm that Harbor Compliance has short response times, which makes it a great choice if you want to decrease your Nebraska LLC processing time.
Harbor Compliance also assisted us with general business licensing, industry-specific licensing, and tax registration, making it easier for us to enter new jurisdictions and maintain their existing presence.
LLC Formation Packages:
Formation Package ($99 + $109 State Fee): Harbor Compliance will do the name check for you and file the articles of organization with the state.
Registered Agent Service (89-$99): Annual subscription of $89-$99 per state and a 5-10% discount is applied if you pay ahead for your Registered Agent Service for more than two years.
Pros
Customer relations that is personalized
Processing time of one day
Easy-to-use software
Cons
Lack of refund policy
Quite costly
Sign Up To Harbor Compliance
---
How We Picked And Tested The Best LLC Services In Nebraska
Steps To Start An LLC In Nebraska
Here are the steps that are required to establish this business structure.
Step 1: Name your LLC in Nebraska
Step 2: Select your own Registered Agent
Step 3: Submit the Certificate of Organization
Step 4: Clear the Publishing Qualifications
Step 5: Make an Operating Agreement
Step 6: Acquire an EIN
FAQs
Do I Need to Publish My LLC in Nebraska?
Yes, you need to publish your LLC in Nebraska. It's required by their law to publish a notice for 3 consecutive weeks, typically in a newspaper.
How Long Does It Take To Form an LLC in Nebraska
It takes 2-3 business days to form an LLC in Nebraska online or by mail. Unfortunately, the Nebraska Secretary of State does not offer expedited processing.
Our Verdict
Having navigated the maze of LLC formation services in Nebraska, we can confidently say that ZenBusiness stands out. Their blend of affordability, efficiency, and customer support made our business setup journey smooth.
Through our practical experience, my LLC was validated in just four days, and the New Business Kit they provided was a godsend.
While other services have their merits, ZenBusiness's comprehensive packages and worry-free compliance truly set them apart.
If you're looking to get your Nebraska business off the ground, we'd personally recommend giving ZenBusiness a shot.
Our #1 Recommendation
ZenBusiness (Best Overall)
Pros
A lot of package options
Reasonable prices
Worry-free compliance
Quick turnaround
Excellent reviews from clients
Get the BEST PRICE until the end of November
Cons
Without non-profit business formation