If you're looking for business formation services, you're likely aware that there is a large number of options that offer LLC formation services.
Incorporate.com is a business formation company owned and operated by Corporation Services Company.
Since I've navigated the platform and employed Incorporate.com's service, I gained personal insights on the company's reliability and efficiency. I'll provide an in-depth review on its featured services, benefits, pricing and comparison with other online formation companies.
What Is Incorporate.Com?
Incorporate.com is an LLC service provider that offers a large variety of business incorporation service options. Since I've partnered with multiple formation services before, I can validate that it is among the top services to form an LLC online.
Corporation Services Company was formed in 1899 and has helped set up and maintain over 750,000 businesses.
Our #1 Recommendation
Incorporate.Com
Service Features & Prices
Incorporate.com offers three separate pricing packages for the Incorporate.com LLC service. The packages are as follows:
I personally appreciated that the company offers three separate pricing packages to accommodate the budget of business entities seeking their services. You can avail of the following options:
LLC Starter Package ($99 Plus State Filing Fees):

Incorporate.com's starter package is a basic formation service including Articles of Organization, an online dashboard that lets you track the process of filings, deadline updates, copies, and important documents, online access to formation documents, and a $75,000 corporate compliance guarantee that will fix any application errors caused by Incorporate.com. 

LLC Essentials Package ($249 Plus State Filing Fees):

The Essentials package includes everything from the starter package plus a corporate kit with a personalized binder, a company seal, membership certificates, employer identification number (EIN) filing, and annual report service.

LLC The Works Package ($349 Plus State Filing Fees):

The Works package includes everything from the previous packages plus a business license research package and operation agreement.  
Incorporate.com also offers registered agent service for $235 per year.
Additional Services
Incorporate.com offers the following business formation and compliance-related services including:
S-Corp Registration starts at $99 plus state fees

C-Corp Registration starts at $99 plus state fees

Nonprofit Registration starts at $99 plus state fees

Registered Agent Service $235

Operating Agreement $99

EIN Filing $80

Annual Report Filing $150/yr

Doing Business As (DBAs) $150

Business Licenses $99
Certificate of Good Standing $70
Stocks and Membership Certificates $1.50
Corporate Kit $99
Benefits
Based on my observation and positive client feedbacks, I've compiled a list of benefits you can personally experience if you use the platform.
1. Large Suite of Services
Incorporate.com offers a large amount of service to both forms and maintain your business. They offer operations agreements, bylaws drafting, a business license search, certificates for good standing, and annual report service.
2. Good Customer Support
I tried contacting the company several ways to determine customer service response time. My email inquiries were promptly answered within the day and their client support also demonstrated professionalism.
3. Ease Of Use
Incorporate.com provides a simple business formation process. Their website is simple to use and is helpful in deciding what business entities are the best options for you.
Once you start your application, you select your entity type, choose your formation packages and enter your business details. The whole process takes 10 minutes or less.
4. Honest Turnaround Time
Incorporate.com gives you detailed turnaround time estimates during the application process so you have a good idea of when you will receive your formation documents.
5. Compliance Guarantee
Incorporate.com promises that if your LLC documents are filed incorrectly on the part of Incorporate.com, they will resolve the issue or pay you up to $75,000.
6. Online Learning Center
Since I've registered with Incorporate.com, I gained access to a variety of comprehensive guidelines that proved invaluable to any business owner or entrepreneur. They have modules on the benefits of incorporation and investment protection among other topics.
7. Business Experience
The most striking feature of Incorporate.com is the company's longevity in the industry with over a hundred years of existence. They have assisted over 750,000 business entities and received excellent customer feedback.
I've personally experienced the quality of their service and guided me in my interactions and dealings with clients.
Downsides
Despite Incorporate.com being one of the best formation services, here are some downsides you may experience.
1. Expensive Registered Agent Service
Incorporate.com's registered agent service starts at $235 per year and isn't included in any of its formation packages.
Most other LLC formation company options charge half this amount for registered agent service, and some even provide the service free along with other formation services.
2. Expensive Packages
Incorporate.com's starter package is one of the highest at $99, and it only provides a bare-bones filing service and doesn't include essentials such as an operating agreement, an annual report filing service, an online compliance tool, and more.
Who Should Hire Incorporate.com?
Clients who place a high value on a company's experience level should hire Incorporate.com.
We recommend Incorporate.com for business owners who:
Can benefit from the compliance guarantee.
A business owner that doesn't need registered agent service included
Business owners that are willing to pay more for premium service
Businesses that could use an extra layer of protection for members' personal assets.
We recommend Incoprorate.com because of its ease of use, excellent customer service, and compliance guarantee to ensure that your documents are accurate.
Other User Testimonials
For a company that has been in existence for over 100 years, Incorporate.com doesn't have many reviews on external sites.
Of those found on external sites, there were only nine, and most of the reviews were negative. You can find a lot of positive quotes on their website, however.
Comparison To Other Services
Since I'm in the position to objectively rate service providers, I shall be comparing Incorporate.com with its top rivals.
1. ZenBusiness
It is tough to beat ZenBusiness company when it comes to pricing because their starter package is free ($0 + state fee).
By comparison, Incorporate.com starts at $99 plus the state fee, and the package only covers the basics. ZenBusiness also offers worry-free compliance in their Starter plan free of charge for first year.
ZenBusiness also includes other basics free that Incoprorate.com charges for, such as annual report service and other LLC services. They also continually add new features that are usually free for a month trial, such as banking, bank account, and bookkeeping.
ZenBusiness doesn't include registered agent service in its formation packages like Incoproate.com; however, their service costs $99 a year for the first year and then $199 a year, while Incorporate.com offers registered agent service for $235 per year.
Looking for a detailed analysis of this organization? Check out our review of ZenBusiness for more information.
2. Northwest Registered Agent
Northwest Registered Agent's pricing starts at $39 for incorporation services, while Incorporation.com charges $99.
When it comes to features, Northwest Registered Agent includes a year of registered agent service free for the first year, and it costs $125 per year after that. Incorporate.com doesn't offer registered agent service in any package and charges $235 per year.
While Incorporate.com has a strong customer service reputation with good responsiveness, Northwest Registered agent is known for their above and beyond customer service offerings.
3. IncFile
Incfile's services start at $0 and offer a registered agent service for $119.
After the first year, registered agent service renews at $119 per year, while Incorporate.com's cheapest package starts at $99, and they charge $235 per year for registered agent services.
When it comes to experience, Incorporate.com has been around longer, but Incfile also has a stellar reputation with many positive reviews.
Incorporate.com also has very little feedback available online from customers.
Incfile also offers an LLC process within one business day, and while Incorporate.com tells you the timing you can expect, they don't offer next-day service.
FAQs
Is Incorporate.com Legitimate?
Yes, Incorporate.com is legitimate and has been around since 1899. It is owned and run by the Corporation Service Company and has helped form over 750,000 businesses.
What Are The Main Services That Incorporate.com Offers?
The main services that Incorporate.com offers are annual report drafting, stock processing, membership certificates, business licenses, and other LLC formation services.
Is Incorporate.com Worth It?
Incorporate.com definitely isn't the cheapest LLC service that you may come across. Incorporate.com has advantages such as a large amount of experience, premium options, a compliance guarantee, an online learning center, ease of use, and excellent customer support.
However, if you are looking for a more affordable option to start your business, choose ZenBusiness. ZenBusiness offers LLC formation services starting at $0.
They also provide fast filing speed, a 100 percent accuracy guarantee, name availability search tools, excellent customer support, operating agreements, an accounting assessment, and more.
We Recommend This Instead
ZenBusiness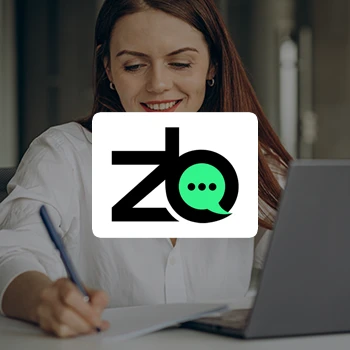 Pros
They offer various formation packages to choose from
The prices of each package are reasonable
They provide a worry-free compliance
They make business formation as quickly as possible
Has a lot of positive customer feedback
Get the BEST PRICE until the end of October
Cons
Formation of non-profit business is not supported