If you're a startup company based in Arkansas, hiring an experienced, trustworthy, national registered agent service provider is crucial.
The agent should offer a smooth LLC creation procedure with the best price guarantee.
However, with the wide range of registered agent services available in Arkansas, finding the best one for your business can be an uphill battle.
Thankfully, our attorneys and legal team have done the hard work for you and put together this list of the eleven best-registered agent services after rigorously testing them.
Read along to determine which ranks top in Arkansas registered agent service features, turnaround time, customer service, and price.
Editor's Choice
Rated by more than 1000+ customers
Northwest Registered Agent
Click To Signup
79% of visitors chose this
#2nd Best Choice
Rated by more than 2000+ customers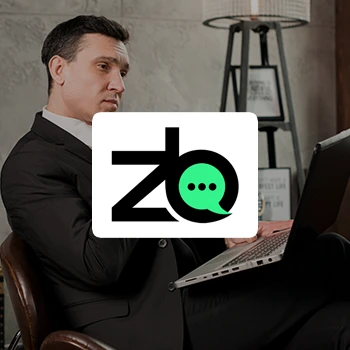 ZenBusiness
Click To Signup
#3rd Best Choice
Rated by more than 1000+ customers
IncFile
Click To Signup
Top 11 Registered Agent Services in Arkansas (September 2023)
1 - Northwest Registered Agent (Editor's Choice)
Would you recommend Northwest Registered Agent?
Northwest Registered Agent offers a high level of customer security and privacy. They also have a solid reputation for providing high-quality and exceptional customer service.
We highly recommend Northwest Registered Agent, even though they may not be the most economical option.
Their professional registered agent service truly stands out from all the other registered agent services we've tested.
As an experienced attorney, I was pleasantly surprised at how quickly and efficiently the customer support team at Northwest Registered Agent handled our request.
Once we had finalized and paid for our LLC registration, we realized we had to make some amendments to the details.
We got in touch with the Northwest Registered Agent customer support, and they were swift to act, canceling the initial registration and assisting us in wrapping up a new registration with the revised data.
Service Features:
Registered agent service ($125):

You can choose this package if you hire Northwest to set up your LLC, which includes expert corporate guides, free mail forwarding, privacy, and a free first-year registered agent service fee. The cost is 5,200 if you register in all 52 jurisdictions.

Basic Plan ($39+ $45 State Fee):

With this plan, you will receive articles of organization, a free registered agent registration for a period of one year, an operating agreement, and standard and rush processing speeds. This makes it suitable for the formation of LLCs, corporations, and nonprofit organizations.

Full-Service LLC Formation Plan ($225 + $45 State Fee):

In the Full-Service Formation package, you can expect to receive an operating agreement, a limited mail forwarding service for free, as well as an account loaded with a wide selection of forms and tools, and same-day filing as part of the service.
Pros
Excellent security and privacy
Personalized service
Extensive experience
Fees are very transparent
1-year free registered agent services included in the formation package
Sign Up To Northwest Registered Agent
2 - ZenBusiness
Would you recommend ZenBusiness?
ZenBusiness is a fantastic choice for small enterprises with tight budgets. In addition to helping you start an LLC in Arkansas, they also guide expanding it.
We tried ZenBusiness services for ourselves and found that they offered one of the most competitive prices compared to other Arkansas registered agents.
We were able to get all the necessary paperwork filed and registered with the Arkansas Secretary of State efficiently. Talking to their customer service was quite pleasant as well.
Overall, ZenBusiness will offer various services, such as help with filing the necessary paperwork, obtaining the required licenses and permits, and setting up a registered agent service.
Service Features:
ZenBusiness Registered Agent Service ($199/year):

This registered agent service package offers a physical address. It also provides 24/7 live phone support, access to all documents online, and unlimited expert assistance.

Starter LLC Formation Package ($0 + $45):

Besides basic filing speed (between 2 to 3 weeks), it also includes expense and deduction tracking and a guarantee of 100% accuracy. With the package, you also enjoy a 1-month free trial of banking, bank account, Money Pro Bookkeeping, and Website Builder services. You also have the option of worry-free compliance for the first year, which renews at $199/year if accepted.

Pro LLC Formation Package ($199 + $45):

The Pro package gives you expedited processing in as little as 1-2 business days on average and a comprehensive operating agreement. Access an LLC operating agreement template at an attractive rate of $99 and effortlessly obtain an Employer Identification Number.

Premium LLC Formation Package ($349 + $45):

A free domain name and email address, a fully tailored business website according to your preference, business document templates, and everything in the Pro plan are included in the Premium Package.
Pros
Affordable price points
Great customer suport
High satisfaction rates
60-day money-back guarantee
Cons
Registered agent service is not included in their base package
Sign Up To ZenBusiness
3 - IncFile
Would you recommend IncFile?
IncFile makes it simple to get your LLC started in Arkansas.
Their intuitive online platform walks you through the process step-by-step, ensuring you have all the necessary documents and information to create your business.
IncFile has been providing Arkansas registered agent services since 2004 and has helped nearly a million organizations.
Their low-cost services include an online dashboard, annual report reminders, and more. Plus, they offer a stellar customer service team to answer any questions.
We had a fantastic experience working with IncFile for our LLC in Arkansas! Their knowledgeable staff was devoted to giving us outstanding customer service, offering good advice and assistance all the way through.
They also had several options to aid us with setting up our business, including submitting our LLC forms, creating our business bank account, and more!
Service Features:
Registered Agent Services ($119/year):

LLC formation package includes registered agent service for free for the first year. Following that, the service will be charged $119 per year.

Silver Package ($0 + $45 State Fee):

A full range of services, including the preparation and filing of the articles of organization, complimentary name searches, year-long free registered agent service, and unlimited phone and email support, are all included in the Silver Package.

Gold Package ($199 + $45 State Fee):

The Gold Package provides the necessary documents to form a business. The EIN Business Tax Number, operating agreement, IRS Form 2553, lifetime company alerts, and banking resolution ensure compliance with all legal requirements. In addition, business owners can use the online access dashboard, business banking account, and business tax consultation to maximize their profits.

Platinum Package ($299 + $45 State Fee):

This package has a great offer. It includes everything from the previous two packages, plus templates for a business contract, a domain name coupled with an email address, and next-day filing for free.
Pros
An excellent online dashboard
Includes a 12 month of complimentary registered agent service for all formation packages
Processing of orders is quick and efficient
No hidden fees
Sign Up To IncFile
4 - Rocket Lawyer
Rocket Lawyer is the perfect solution for Arkansas businesses looking for a dependable and cost-effective registered agent service.
Through our trial and error, we discovered that Rocket Lawyer was actually a pretty dependable and cost-effective solution for our company's legal needs.
The platform's user-friendly interface made it easy for me to manage my business's legal documents from anywhere and get access to free legal information.
What sets Rocket Lawyers apart from other registered agent services is their access to skilled attorneys who can provide legal advice and representation if needed.
Their team of legal professionals is knowledgeable and responsive, making it easy to get the help we needed whenever we had a question or concern.
Rocket Lawyer is a solid choice for Arkansas businesses, whether you're just starting or have been in business for years.
Service Features:
Registered Agent Services Package ($149.99):

If you are a member, you can save 25% on this registered agent service, which renews annually for the same price.

Standard LLC Formation Package ($99.99 + $45 State Fee / Free with $39.99 per month membership):

Take advantage of free legal documents, legal services, free LLC formation services, and 25% off registered agent service if you sign up for membership.
Pros
Seven-day free membership trial
Legal free templates available
Members have access to a business lawyer
Cons
Registered agent services are limited in some states
Automatic renewal after trial
Sign Up To Rocket Lawyer
5 - MyCompanyWorks
This full-service registered agent service is one of the best in Arkansas.
Their rates are reasonable, and they offer a wide range of additional services, including business formation, corporate compliance, virtual mailboxes, and tax services.
MyCompanyWorks is an excellent choice for Arkansas businesses looking for a full-service registered agent.
They provide an all-in-one solution with competitive rates, allowing you to form and maintain your business quickly.
We were also able to get virtual mailboxes, corporate compliance services, and tax assistance. We highly recommend MyCompanyWorks for its exceptional customer service, available 24/7 for easy online access to your account.
Their knowledgeable and responsive support team made it easy for me to manage my account, access my documents, and get assistance whenever I needed it.
Service Features:
Registered Agent Service ($99):

Entrepreneur Package and Complete Package include a free 1-year registration.

The Basic Package ($59 + $45 State Fee):

You can expect unlimited phone/email support, preparing and submitting articles of organization, unlimited searches for names, setting up a business bank account, personalized operating management, bank resolution, online document viewing, tracking orders online, receiving notifications about order status, receiving a free logo, new LLC handbook, company alerts, lifetime access to the My Account Dashboard (MAD), and access to the Vendor Network as part of the Basic Package.

The Entrepreneur Package ($179 + $45 State Fee):

Everything in the Basic Package, as well as MyCompanyForms lifetime forms & tax guide, the service of a registered agent, and federal tax ID, are all included in the Entrepreneur Package.

The Complete Package ($259 + $45 State Fee):

In addition to the premium version of MyCompanyWorks, the Complete Package includes everything in the Basic and Entrepreneur Packages.
Pros
24/7 365 access to your company's records
Positive customer reviews
100% satisfaction guarantee
Cons
The service is not available in all states
Registered agent service not included in LLC packages
Sign Up To MyCompanyWorks
6 - Harbor Compliance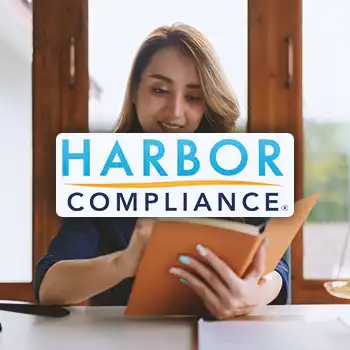 Harbor Compliance Agent has helped hundreds of companies with legal and business compliance solutions.
The company is well-known for same-day document delivery in all 50 states and offers a dedicated account manager to help you with your business situation.
We had to test it for ourselves and we were impressed with this service. The same-day document delivery is a perk you rarely get elsewhere and we still managed to stay on top of all legal requirements.
Harbor Compliance will even give you a 5%–10% discount on registered agent service when you choose 2+ years of service from the company.
Service Features:
Registered Agent Service ($89-$99):

The cost of this registered agent service per state is $89 to $99 per year with no extra charges. You can save 5-10% when you pay ahead for registered agent services for +2 years.

Formation Package ($99 + $45 State Fee):

This package covers the article of incorporation preparation and filing with the state, as well as a name availability check.
Pros
Outstanding customer support
No hidden fees
One-day processing time
Cons
No available refund
Additional services are offered on premium packages only
Sign Up To Harbor Compliance
7 - LegalZoom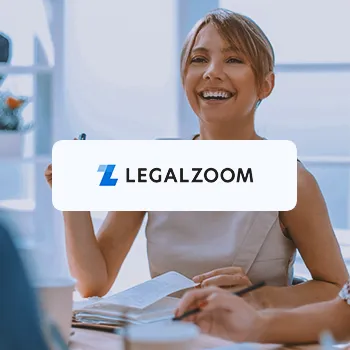 LegalZoom is an online legal service that offers legal counsel outside of business. Apart from handling LLC-related projects, they can legally advise you on your personal assets and intellectual property.
They have a great team of attorneys who'll walk you through all the nitty-gritty of running an LLC in Arkansas.
We found their website quite interactive and easy to navigate if you want to access certain legal documents. Their customer service was satisfactory.
Although they're a bit pricey, it's worth knowing your business is in good hands. They also have a 6-day refund policy in case you change your mind.
Service Features:
Registered Agent Service ($299):

You will pay $249 for the first year and $299 for the following year. The service will come with limitless online storage, identity theft protection worth $1 million, a Compliance Calendar, and alerts on important emails.

Basic ($0 + $45 State Fee):

Here, you'll get a comprehensive name search, a digital LLC welcome pack, a customized Wix-powered website, and articles of organization.

Pro ($249 + $45 State Fee):

The package offers an operating agreement for setting guidelines and settling entity disputes. You also get a comprehensive business licensing guide, EIN, consultations on insurance and taxes, and all Basic package features. 

Premium ($299 + $45 State Fee):

The package will have all Pro package features plus engaging guidance from an Arkansas business attorney. Other features include unlimited 30-minute consultations with an attorney regarding legal topics and updates on the LLC formation documents within 3 months of the first subscription.
Pros
6- day refund policy
Easy access to the online platform
Affordable legal assistance
Cons
Expensive registered agent service
Pricey upsells
Sign Up To LegalZoom
8 - Swyft Filings
Swyft Filings service agent offers a wide range of services, including LLC formation, corporate compliance, and registered agent services.
It's a premium registered agent service that provides all the forms and documents you need to file for your business entity.
Drawing from my experience, The Swyft Filings services are pretty decent.
Their customer service was always available to answer any questions I had and provided me with all the necessary documents to complete my registration in a timely manner.
Their platform was user-friendly and made the entire process stress-free.
Service Features:
Registered agent service ($99):

According to a sales representative, registered agent service costs $99 per three months and is a quarterly membership.

The Basic Package ($0 + $45 State Fee):

You will receive a free domain name, a free 30-day business tax consultation, and state approval as part of the Basic Package.

The Standard Package ($199 + $45 State Fee):

Federal Tax ID (EIN) and most documents required to start your business, such as organizational minutes, operating agreement, banking resolution, and everything in the Basic Package, are included.

The Premium Package ($299 + $45 State Fee):

The Premium Package offers all the features of the Basic and Standard packages, plus a free business website, customized digital kit, and free e-Delivery of state documents for easy access, giving you everything you need for a smooth formation process.
Pros
Flexible pricing model
Direct and personal customer service
Decent turnaround times
Cons
Formation packages do not include a registered agent
Many services are outsourced to third-party providers
Sign Up To Swyft Filings
9 - InCorp
InCorp is another excellent registered agent service in Arkansas that offers similar service features to other registered agents but at a better price bar.
One great feature we appreciate about InCorp is its reliable alert system.
They provided us with a management system called "EntityWatch" that let us stay up to date on compliance, keep track of important dates, store essential documents, and many other features.
We also selected InCorp because of their excellent pricing structure that provides discounts on multi-year and multistate registered agent services.
Service Features:
Registered Agent Services ($129):

If you pay in advance for registered agent services, you can save up to $211 per year. EntityWatch, a tool for preventing identity theft, is included.

PA LLC Formation-basic ($99 + $45 State Fee):

To get started with this LLC Formation Package, you can either engage their experts to help you set up your LLC or file online utilizing their secure order system.
Pros
You can access their system app through IOS devices
Price match guarantee
EntityWatch feature
Cons
Fewer favorable customer reviews online
Unoptimized LLC formation package
Sign Up To InCorp
10 - Tailor Brands
Drawing from our experience, Tailor Brands is a perfect all-in-one solution for creating a brand identity and building a website. Their services include AI logo design, digital business cards, and more.
We recommend these registered agents to new business owners who need help establishing their brand, designing a logo, and setting up a website.
We've used them to create a logo for our new business, and I was very impressed with their user-friendly platform and the quality of their designs.
They also offer a subscription-based service that provides access to a range of branding and design tools, as well as a team of designers who can assist with more complex design projects.
Tailor Brands will also handle everything LLC related, especially if you sign up for their premium package.
Service Features:
Registered Agent Services (an additional $199):

For Registered Agent Service, the first year isn't free. There will be a $199 annual fee.

Lite LLC Formation Plan ($49 + $45 State Fee):

One-time payment. The formation of an LLC and standard application processing (submission within 14 days).

Essential LLC Formation Plan ($199 + $45 State Fee):

Billed Annually. LLC establishment, expedited processing (application filed in 2 days), yearly compliance, and operating agreement are all included in this plan.

The Elite LLC Formation Plan ($249 + $45 State Fee):

This plan comes with everything you get in The Essential Plan, plus tools to grow your business (1-year free domain name, social media post maker, eight free logos, website builder, plus business cards maker tool).
Pros
Low-cost LLC service
Branding packages and efficient business tools
User-friendly dashboard
Cons
It might not be the best fit for startups with basic requirements
Slow customer assistance
11 - SunDoc Filings
SunDoc Filings is a registered agent service provider with over 20 years of experience serving businesses in all 50 states. They offer a variety of services including LLC formation, incorporation, and registered agent services.
They've handled hundreds of business entities in the past and we had to try them out as well. We found their services to be quite efficient, and cost-effective.
Their compliance calendar was particularly helpful in keeping track of important deadlines, and their customer service was always responsive and helpful.
We recommend SunDoc Filings because of its quick customer service and convenient location for those that prefer office walk-ins.
Service Features:
Registered Agent Services ($149 per year w/a new filing):

For the current entity price is 159 per year. The only responsibility of the Registered Agent is receiving subpoenas and any notices from the state that would then be forwarded to you.

Basic ($79 + $45 State Fee):

Basic features are courier, business license summary, LLC formation, and email delivery.

Key ($99 + $45 State Fee):

Included all the Basic features plus email delivery of state name availability and business license summary.

Premier ($279 + $45 State Fee):

With features from the Key package, you get LLC Kit and Seal and Federal tax ID.
Pros
Excellent filling speed within 24 hours of registration
Provide a refund if they are at fault
Excellent feedback from trustworthy sites
Cons
Doesn't include registered agent service in all filling packages
Their website is not user friendly
What Are the Benefits of Working With a Registered Agent in Arkansas?
Here are some of the reasons why you should hire a registered agent in Arkansas [1]:
1. Privacy
The registered agent service address is publicly responsible for receiving your official business mail, so your home address will be kept private [2].
2. Compliance
With a registered agent service, you'll avoid unnecessary state penalties and maintain your company's good standing in Arkansas.
3. Legal Notice
The Arkansas registered agent service handles this critical service according to the law and any necessary legal procedures [3].
4. Freedom and Flexibility
Hiring a registered agent service means you don't have to be at your physical business location during normal business hours to receive official mail.
How Much Does a Registered Agent Service Cost in Arkansas?
Arkansas registered agent service costs between $89 and $299 per year in Arkansas. This is a wide price range because different Arkansas agent services charge differently for their packages. Some of them have extra add-ons that are priced differently as well.
What Are the Requirements for Arkansas Registered Agent?
The requirements for a registered agent in Arkansas are:
The registered agent must be over the age of 18
The registered agent must have a physical address in Arkansas. This address will become a public record
The registered agent must be available during regular business hours if the Service Process is served
Our Selection Process
Based on the results of our evaluation, we decided to favor the registered agent service with these three distinctive features.
Price
The first thing that comes to mind when we think of the registered agent service is affordability. We selected services with good price points that accommodate small and medium business owners with a tight budget.
Service Features
Here we picked the best-registered agents with an exhaustive service feature package to ensure you get value for your money.
Turnaround Time
We went with registered agent companies with a faster turnaround time so that your paperwork is filed on time and your business entity is in good standing with Arkansas state laws.
If you are not pleased with your registered agent maybe you should consider changing your current registered agent. See more about how to change registered agent in Arkansas.
FAQs
Why Do I Need An Arkansas Registered Agent?
You need an Arkansas registered agent because, per Arkansas state laws, all corporations and limited liability companies (LLCs) must have a registered agent. They are the ones who will receive legal and tax documents on behalf of your company or business.
How Do I Find A Registered Service Agent in Arkansas?
You can find a registered agent service in Arkansas by researching online. From the online results, you'll get contact addresses for the different service providers, and you can book an appointment with them.
Can I Be my Own Registered Agent in Arkansas?
Yes, you can be your own registered agent service in Arkansas as long as you meet the requirements for a registered agent.
What Is the Best Registered Agent Service in Arkansas?
As an Arkansas startup company, you need a reliable registered agent to ensure you abide by all state laws. This is why we recommend Northwest Registered Agent service.
We had a great experience with Northwest Registered Agent. The company went above and beyond to ensure our data was secure and confidential.
They provided a comprehensive privacy policy and informed us of any updates and changes.
We also received timely notifications about compliance filings, so we never had to worry about missing a deadline.
Overall, Northwest Registered Agent will provide decent services, an in-house customer support team, and excellent service features.
Our #1 Recommendation
Northwest Registered Agent
Pros
Excellent security and privacy
Personalized service
Extensive experience
Fees are very transparent
1-year free registered agent services included in the formation package
Get the BEST PRICE until the end of September