People want to look up Maryland limited liability companies for various reasons, but mainly because they want to start their own company and need a business entity name or are simply curious about how to locate it.
The process itself is simple, but there are some things you should know before you start your Maryland business search. This guide will show you some search tips and how easy it can be to look up an LLC in Maryland.
Maryland Business Entity Search
It is often difficult to find the right LLC name before starting a Maryland LLC, and sometimes you may even be tempted to settle on a name that doesn't really represent who you are.
Maryland business name search should be handled with great care because your name will represent your business in the market and to clients, and the easiest way to search for a name availability is to visit Maryland Business Express Portal.
1. Maryland Business Name Search
The Maryland Department of Assessments and Taxation has an online name search to help you determine if a specific business name is available. The business entity search will help you view business details, including:
LLC Name Availability
Business entity type
Registered Agent
Owner or organizer's name and physical address
To perform a Maryland business entity search, follow these steps:
Visit the Department of Assessments and Taxation website (Maryland Business Express Portal) and type in the name in the search field. You don't have to use identifiers like "limited liability company," "Ltd." or "LLC," but it will help you get more results.
If the LLC name for your business is available, it won't be registered in the database, and you will be able to take it.
2. Search Engines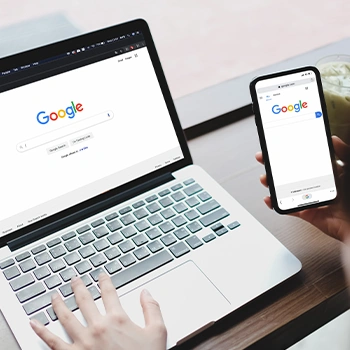 Search engines are a great way to perform Maryland business searches. All you need is the name, and the search engine will provide you with all of the information that you need, including whether or not the name is available for use.
Make sure your name is available before you settle on a particular LLC name. A quick online search will also help you check any available domain names.
If your LLC name is available, but the domain name is taken, that can cause severe problems in the future.
To perform a search using Google, you need to include two words that best describe your business name followed by state and/or district.
For example, Maryland LLC register or legal information florist Baltimore. If necessary, try different combinations of keywords until you are able to get an accurate response from anyone particular search engine.
3. Social Media Platforms
Existing business establishments usually have a solid social media presence. A simple search can help you find critical information such as:
Business name, owner's full name, and business address. Hashtags like #MarylandLLC in the post content are an excellent way to get more accurate results from social media platforms.
4. Trademark Search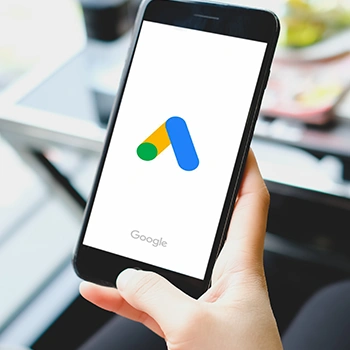 Trademark search is the process of searching for trademarks that are already registered or being used by other businesses.
A trademark search is important to ensure that your business name is not already taken and to avoid any legal conflicts down the road.
You do not lose the right to use your business name if someone else has trademarked it. However, if you choose to use your business name, you will have to make sure that the trademark owner doesn't sue you for infringement.
You can search Maryland Search the Trademarks & Service Marks Database to find registered trademarks in Maryland.
You can also search for unregistered marks using USPTO's Trademark Electronic Search System (TESS). TESS allows you to search for trademarks based on name, product category, or registration number.
Keep in mind that the trade name is not the same as a trademark, but it can sometimes be confused with one.
A trademark is a name, phrase, or logo that distinguishes your business from others in the same industry. Meanwhile, a trading name is a name that you use on business cards and in contracts.
Maryland LLC Naming Guidelines
The business name availability search will depend on existing Maryland business entities' naming guidelines when choosing a name for their business. The State of Maryland has a few rules that businesses must follow when naming their company.
The first and most important rule for LLCs is that they have to pick a unique name, and it cannot be the same as an existing trade name or trademark in Maryland. This also includes surnames.
Restricted words you can't use in a Maryland LLC name:
No words that are obscene or profane, especially those related to a specific religion.
No names which suggest the business is sponsored by another entity (i.e., no "of" in the name).
Words associated with a government agency, like "bureau," "division," or "state department."
Words "attorney" and "trust" may require special licenses
You have to include a variation of the phrase "limited liability company," such as "limited company" or "LLC" in your name so that the public is clear about how you operate and who owns it (i.e., LLC).
Name Reservation for Maryland LLCs
Maryland business names can be reserved for up to 30 days. A new business can reserve an entity name through Maryland's Business Express Portal either by phone or email.
There is a $25 filing fee to this service, but if you want your filing processed quicker, you can pay an additional $20 filing fee on top of the initial fee.
FAQs
How Do I Add a DBA to an Existing LLC in Maryland?
The Maryland State Department of Assessments & Taxation handles the registration of DBAs in Maryland.
Do I Need a Trade Name in Maryland?
In Maryland, registered businesses must have a name to utilize in the state if it is not your own or your company's name. However, using a trading name is not mandatory.
Can I Change the Name of My LLC in Maryland?
Yes, you are free to change the name of your LLC at any time. To do that, you have to file an amendment to your Articles of Organization with the Maryland Secretary of State. The filing fee for the amendment is $100.
If there is anything else you want to change, such as your registered agent or home address, make sure to include that in the amendment as well.
How Do I Look Up a Corporation in Maryland?
Performing a Maryland corporation search requires the same procedure as with any other company (sole proprietorship, LLC, etc.). You need to browse through the Maryland Business Name database by typing in words contained in the company name. The search tool will instantly produce the results if there are any matching business entities in the state.
Why Is It Important to Look up an LLC in Maryland?
Setting up an LLC in Maryland is a straightforward process.
It just takes following these steps to get your name reserved before you start, so you have time to set up the rest of your company paperwork and finances.
If you need help with any part of this process or would like more information about setting up an LLC in Maryland, don't hesitate to contact a professional.