How Long to Form an LLC in California
If you're a business owner in California, you may be wondering how long it takes to get an LLC in California. The good news is that the limited liability company formation process is relatively fast and easy, thanks to the state's streamlined registration process.
In this article, we'll take a deep dive into the process of forming an LLC in California and its timeline to find out how long it takes to form an LLC in California.
We will also go over the basics of the LLC registration process in California and some of the benefits of doing so. So if you're ready to take your business to the next level, keep reading.
California LLC Approval Timeline
The time it takes to start California LLCs is determined by various factors, including the preparation of the written operating agreement, the submission of the LLC Articles of Organization, the Initial Statement of Information, and the review and approval of the chosen business name, among others.
The limited liability company approval process begins when you file your Articles of Organization with the California Secretary of State.
Once the state approves your LLC, they will send you a notice of LLC approval. This notice is typically sent via email, but it can also be sent by mail or fax.
How Long Does It Take for California LLC to Be Approved?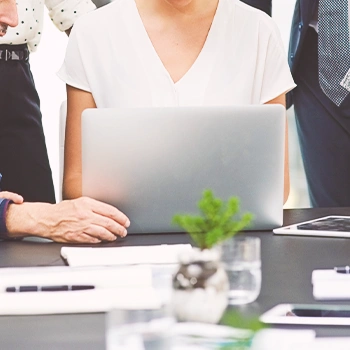 The whole time it takes to have your LLC authorized from start to end is referred to as the LLC approval time.
It covers the review and processing by the California Secretary of State and any transit time.
The Secretary of State offers two options for filing LLC Articles of Organization: online and by mail or drop-service. Once your LLC is approved, the state sends back your approved documents electronically or by mail.
To form an LLC in California, LLC owners must pay two filing fees: $70 for the articles of organization filed online or by mail and $20 for the Statement of Information, Form LLC-12, both of which are due to the Secretary of State.
Does California Expedite LLC?
Expedited in-person LLC filings are temporarily suspended as of writing. However, there are two online expedited filing options available from the California Secretary of State:
24–Hour Filing Service (Class C)
This expedited filing option is only available online and charges a $350.00 filing fee. Online filing responses are guaranteed within 24 hours.
Same-Day Filing Service (Class B)
This expedited filing option is only available online and charges a $750.00 filing fee. Responses to online filings are guaranteed by 4:00 p.m. the same day, provided the document is received online by the California Secretary of State by 9:30 a.m.
Why Form an LLC in California?
Forming a California LLC is fashioned to offer several advantages that will greatly benefit LLC members, such as flexibility and tax savings while providing limited liability protection.
But, the main benefits of LLC formation in California for a business are personal liability protection and taxation. Find out the reason below:
Personal Liability Protection
When starting a business in California, personal liability protection is a must. One key advantage of a limited liability company business structure is that it provides the members with personal liability protection, which prevents the members' personal assets from being collected for company debts or other financial obligations.
Protection of personal assets, like homes, automobiles, and bank accounts, is enough reason to consider LLCs in the first place.
Pass-through Taxation
Corporations in California are subjected to pay taxes once to the corporation at its corporate tax rate and once to the corporation's owners. Because corporations are taxed twice in California, it is best to form an LLC as a business entity if you are starting a small business.
Pass-through entities, like most LLCs, are subject to pass-through taxation, which means that profits and losses are passed through to the owners, who pay taxes at their personal tax rates.
However, it is crucial to remember that the LLC members will only be able to benefit from pass-through taxes if they do not elect to have the LLC taxed as a C corporation.
FAQs
How Long it Takes to Form an LLC in California...
If you are thinking of starting to conduct business in California, it is crucial to understand the process and the timeline of an LLC formation.
The process is not as complicated as it may seem, and how long it takes typically depends on whether you have all the information you need from the start and what method of filing you select.
If you have any questions or need help getting started, consult ZenBusiness who can guide you through the process.