How to Look Up an LLC in Utah? (Most Effective Method)
In Utah, a limited liability company must have a business name that is unique from other business entities.
To find out if your desired Utah business name is available, you can perform a Utah business entity search in several different ways.
With over a decade of practice as a Utah business consultant for limited liability companies in various states, I'll provide you with an in-depth guide on how you could look up an LLC in Utah.
After extensive research and collaboration with our team of legal advisors, the article will include all the legal information you need to find out if your preferred business name is available.
Quick Summary
To look up an LLC in Utah, the most effective method would be to search by the Utah business name. Go to the Secretary of State website and use the business entity search tool.
You can verify if your desired Utah business name is available by doing a trademark search, using search engines, and visiting a county courthouse.
You must comply with the Utah LLC naming regulations to have it approved, reserved, and eventually registered.
---
---
How Do I Find an LLC in Utah?
You can find an LLC in Utah by conducting a business name search using the Secretary of State website.
The Utah Secretary of State Division of Corporations is the state government office that oversees all existing business entities in Utah, and they offer a free online service where you can perform an LLC name search.
This search tool allows you to enter the proposed LLC business name and see a list of all existing Utah LLCs.
To conduct a business entity search, follow these steps:
Visit the Secretary of State website
Enter the Utah Business Name
Review the Results
Similar or identical names to your specified term will be returned.
You don't need to include all words from the LLC name in the search. For example, searching for "ABC Productions" will yield results for both "ABC Productions, Inc." and "ABC Production Company, LLC."
The search results will display the registered agent and contact information for each listed LLC.
By following these steps, you can conduct a Utah business search efficiently and obtain the necessary information for the desired LLCs.
Search Options
Before finalizing your preferred business name, verify if the name is still available by using these search options:
1. Secretary of State Website
The Secretary of State website offers a variety of search options to limit the results. You can search by business name, entity number, and executive name.
There is a $3 processing fee if you intend to use the executive name option [1].
2. Trademark Search
A Trademark is a phrase, word, symbol, or logo that identifies and distinguishes the source of goods or services.
It is essential to do a trademark search before selecting a name for your Utah business to ensure that the name is not already taken.
The United States Patent and Trademark Office (USPTO) offers a free online search tool called Trademark Electronic Search System, where you can do a trademark search.
You can also use Utah Trademark Records to find information about a business that trademarked its name in Utah.
The Utah Division of Corporations and Commercial Code also offers a searchable database of business entities registered in Utah.
You can search registered businesses in Utah by name or entity number.
3. Check Search Engines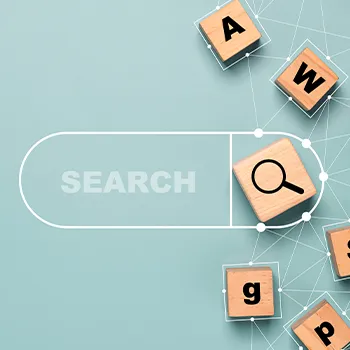 To perform a Utah business name search, use search engines and enter relevant keywords to begin your search.
Keep in mind that online information may not always be accurate or up-to-date. It should be considered as one part of your overall Utah business name search.
While social media platforms can be a starting point, remember that not all business names are registered on social media. However, businesses often have an online presence or disclose information about the company owner.
Check Domain Name Availability
Ensure to check for available domain names. Sometimes a domain name may be in use, even if there is no registered business under that business name. This can affect your plans for creating an online presence with your LLC's name.
However, many of them have an online presence or may even disclose information about the company owner.
4. Contact or Visit the County Courthouse
To locate a specific business entity in a particular county, you can contact or visit the county courthouse. The agency keeps records of all registered companies and you can access the information.
LLC Name Reservation in Utah
After you find and verify the availability of your preferred LLC name, you can proceed by filing a name reservation in Utah.
You can reserve your company name well in advance to ensure no other entity takes it before you can sort out the other aspects of setting up an LLC in Utah.
You will need to complete the Business Name Reservation form and submit it to the Utah Department of Commerce. The filing fee is $22.
Your company name will be reserved for 120 days.
If you decide to change your mind after reserving your business name, you can cancel the reservation by submitting a written request to the Utah Division of Corporations.
You can also extend your name reservation for an additional period.
See our article on how to change the name of an LLC in Utah.
Related Articles:
LLC Naming Guidelines in Utah
When deciding on an entity name and looking up an LLC in Utah, certain LLC naming guidelines in Utah should be adhered to.
This is an important step because knowing what to use and what not to use when you're choosing an LLC name will help you to reserve the name you want and avoid common pitfalls or even rejection by the Utah Secretary of State.
Following are some of the key points to remember when naming your LLC in Utah:
An LLC name must include the words "Limited Liability Company" or one of their abbreviations (LLC or LLC).
Words like "company," "co," and any form of the word "partnership" cannot be used in an LLC name.
An LLC name must not include any words linked to a government agency, such as "FBI" or "IRS."
An LLC name must be distinguishable from any other entity registered with the Utah Secretary of State.
FAQs
How Do I Find the Owner of an LLC in Utah?
You can find the owner of an LLC in Utah by using the Secretary of State business search tool. Other information that will be made available to you includes the Certificate of Existence, management team, registered agent, filing number, and entity type.
How Do I Add a DBA to My LLC in Utah?
To add a DBA to your LLC in Utah, you need to file a "Statement of Assumed Business Name" with the Utah Division of Corporations. The filing fee is $22.
Can I Search a Utah LLC by Their EIN?
You cannot search a Utah LLC by their EIN because the Employee Identification Number is not available to the public. Contact the Internal Revenue Service (IRS) to obtain the information.
Utah LLC Lookup
If you're in the process of starting an LLC in Utah and don't know what to call your business, we recommend searching for a name before completing your legal documentation.
It would help if you considered many factors when naming an LLC, so it is important to take the time and do thorough research before making any final decisions.
---
References:
https://secure.utah.gov/bes/