As a novice LLC owner, you may be confused between the roles of your LLC manager and the registered agent.
To help you understand what sets these roles apart, we collaborated with our licensed business specialists, who have been in the LLC sector for over two decades.
We spent five weeks researching the different LLC management structures to understand the roles of a manager and registered agent in a company.
Here's everything you should know regarding the differences between an LLC manager and a registered agent.
Quick Summary
The manager superintends all the daily operations of an LLC and can negotiate contracts.
A registered agent handles legal correspondence and files state records during regular business hours.
Hiring an LLC manager allows for a faster decision-making process for the company.
What Is a Registered Agent?

A registered agent is an individual or business that serves as your company's point of contact with the state where the LLC is registered.
A registered agent is liable for receiving, processing, and forwarding legal notices about taxes and compliance to business owners [1].
The benefits of using an authentic registered agent service for your company include the following:
Regular compliance reminders:

Companies that provide registered agent services keep you informed of any obligations necessary to maintain the high standing of your LLC while giving you regular compliance reminders.

Availability:

If you act as your own registered agent, you may miss important alerts due to unavailability. But with a professional registered agent service, you'll have someone available throughout regular business hours to receive and process legal documents and notices from the same state of incorporation.

Privacy

: The company's agent publicizes their physical address in the public register safeguarding your home or business address. 

Confidentiality

: A commercial agent will swiftly and discretely inform you if your company is sued or subpoenaed.
What Is a Manager?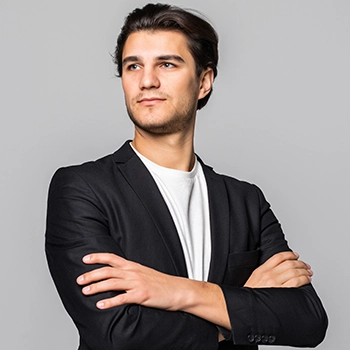 An LLC manager is an authorized person in charge of the day-to-day operations of a limited liability company.
A manager-managed LLC is run like a corporation, with a centralized management company or a managing member who makes decisions and takes action on behalf of the LLC without necessarily getting the non-managing member's approval.
The LLC's managers are bound by fiduciary obligations that mandate them to act for and on behalf of the members in all circumstances [2].
Fiduciary duty also calls for complete honesty and undivided allegiance amongst individuals involved in a shared endeavor (like managing company shares and assets).
"Hiring an LLC manager is crucial when your company or ownership is extensive and diversified to allow for effective management sharing across all of the participants."
- Peirce Murphy, Business Lawyer 
Here are some of the perks of having a managing member:
Better management: Hiring a professional manager to control and run your business optimally is better. A qualified management company has expertise in all management aspects and can help your business negotiate contracts and run successfully.
Faster decision-making speed: With a manager overseeing the LLC business operations, making decisions for the entity is easier and faster because no input is required from the member of an LLC.
Better investor attraction: Manager-managed LLCs attract more investment opportunities because investors do not want to participate in any member management responsibilities.
Allows passive investment: You can easily invest in a manager-managed LLC without worrying about the daily operations or decision-making as the manager handles these.
However, hiring a manager has the following setbacks:
It can be costly to outsource a professional manager from a third-party company.
A manager's responsibility may be limited when there are certain operations of the company that require cooperation from all of the members.
If an LLC is member-managed, all decisions may need a unanimous vote, depending on the operating agreement's provisions.
Investors may be less interested in investing in member-managed LLCs since they don't want to be involved in business management.
Learn the difference between the member-managed LLC and manager-managed LLC.
Key Differences Between a Registered Agent and Manager
A registered agent and a manager are crucial for the success of an LLC. Here are the key differences between these two:
1. Differences in Roles
Regarding roles, an manager superintends the daily operations of the limited liability company, while an LLC registered agent is primarily a contact point with the Secretary of State.
Additionally, it's the manager's responsibility to make business decisions regarding the tactical and strategic decisions of the company, but a registered agent has no power regarding these decisions.
2. Financial Rights
If an LLC is member-managed, the members have certain financial privileges that a registered agent doesn't.
LLC members are entitled to an equitable distribution of dividends, profits, and shares, whereas a registered agent receives only payment for their services.
3. Guided by Operating Agreements
The LLC operating agreement controls a manager's credentials and roles, while it has no power over the duties of a registered agent.
The operating agreement also specifies the type of management structure the LLC has selected and describes how the manager's administrative powers and obligations are distributed.
4. Right To Vote
An LLC manager and members have the right to hold meetings and vote for all matters affecting business operations and financial success.
This is a privilege that an LLC registered agent service doesn't have, as the agent is focused on external business aspects like document filing.
FAQs
Do I Need Both a Registered Agent and a Manager for My LLC?
Yes, you need both a registered agent and a manager for your LLC. These two have different roles that are crucial for the company's success.
Can an Agent Also Be a Manager?
Yes, an agent can also be a manager. This is applicable if the LLC owner is the manager and designates themselves as the registered agent.
Should I Get an Agent or Manager First?
You should get an agent first because naming a registered agent is crucial during business formation. However, having a manager in mind is important because certain legal documents require you to provide their details.
Is an LLC Manager or Registered Agent Better?
Choosing how your LLC will be operated and managed is important early on. You can make this choice independently if you and your fellow co-owners have previously collaborated or if you have management expertise.
But if you and your co-owners have distinct business objectives or want legal advice on splitting management duties and responsibilities, hiring a professional online legal service is a step in the right direction.
A dependable legal service will connect you with an attorney providing operating agreement drafting assistance and legal organization suggestions for your LLC.
---
References:
https://www.sos.state.tx.us/corp/registeredagents.shtml
https://www.law.cornell.edu/wex/fiduciary_duty