LLC paperwork is something that many business owners have to do at some point.
However, LLC papers are not always easy to understand and follow. As a seasoned specialist in business law and LLC formation, I've put up a thorough guide to assist you navigate the procedure quickly and stress-free.
In this article, we've listed the top five documents that you need to run an LLC.
Quick Summary
The five most important documents that you must have to run an LLC are Articles of Organization, an Operating Agreement, Business Licences, EIN, and an Annual Report. 
To form an LLC you will have to choose the name and check its availability. Your LLC's name must be not only original but also available. 
To form an LLC, in addition to the mandatory documents, you will have to open a bank account and pay taxes.
---
---
1. Articles of Organization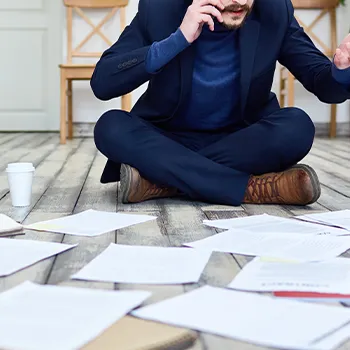 Articles of organization are mandatory for every LLC.  In fact, all states require LLCs to file Articles of Organization or Certificate of Formation before the LLC can be officially formed.
These forms normally include your company's name and address as well as the phone number and email address of a person authorized to accept legal documents on your behalf should the need arise.
In some cases, you might also have to include other specific details about your company, such as its purpose and registered agent (the individual who will accept any official mail that is sent).
In addition, if there are multiple owners involved in the LLC, they'll all need to sign off on these filings with their own signatures.
This document has to be filed with the Secretary of State and the filing fees vary depending on your state.
You can file online, by mail, or in person, depending on the state where you choose to register your limited liability company.
While some states might make you submit an application to the Secretary of State for approval, others will accept any Articles of Organization drafted into a formal business document and notarized by a third party.
In either case, it is important to note that there are strict guidelines regarding content requirements depending on what state you're forming in, so always consult with a professional before filing anything with your respective agency just to be safe.
2. Operating Agreement

Operating agreements are legal documents that set out the rules and voting rights of members.
It's important to have an operating agreement because they establish voting rights, member capital contributions, management structure, allocation of profits/losses among partners, etc.
An operating agreement can help prevent disputes, but it doesn't necessarily mean that you won't have any.
In the case of a dispute or disagreement among LLC members, an operating agreement can provide detailed instructions on how to resolve it.
In addition to basic information about who owns your company and what percentage each member holds in equity, make sure your operating agreement includes:
Who will manage the company?
How much money is required from new owners when they join?
What happens if someone wants to sell their interest in the business?
Legal counsel should review operating agreements before signing them because they are legally binding documents.
This means that all partners must follow what is written in their own personal copy of this document.
Only a few states require that LLCs file their Operating Agreement with the state: Missouri, California, New York, Delaware, Maine, and Nebraska.
3. Business Licenses
Business licenses are usually issued by the secretary of state or the Department of Revenue and Taxation.
Requirements vary from one location to another, but most states require some form of business registration as part of their process for LLC formation.
However, not all businesses will be required to obtain a business license before they can start operating.
For example, an LLC that provides professional services like law, accounting, or medical business will be required to obtain business licenses.
LLCs that provide non-professional services like sales and marketing might need business licenses in most states.
For this reason, it is important to check with your secretary of state's office before you file your business formation documents.
4. Employer Identification Number
An EIN or Employer Identification Number is a number that the IRS assigns to business entities.
LLCs require an EIN to open a business bank account, register with state agencies for required licenses and permits, or pay employer taxes.
There are three ways you can get an EIN:
Request one from the IRS online using your existing social security number (IRS Form SS-4)
Applying through a fillable PDF form and sending it in by mail along with official documentation
Get assigned one automatically when filing a federal tax.
You can ask IncFile for assistance if you feel overwhelmed by the entire process, and they will secure the EIN number for you.
5. Annual Report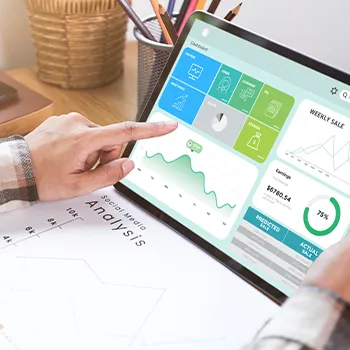 Annual reports are a legal requirement in some states for LLCs.
An annual report is a form that must be filled out and filed by an LLC which provides the state with up-to-date information on the business's legal status, management, and registered agent (if you have one).
You should also provide the address of your principal office, or place of business within the state where you are filing.
There should also be the number of members at the time of filing the report and any other changes to this information since it was last submitted.
The fees vary from $20 to $200 per year, depending on how many members you have.
Suppose you choose not to file your annual report when due.
In that case, additional penalties may apply, such as revocation of limited liability protection until reports are properly filed again after paying the penalty fee plus late filing fees.
Again, Incfile can be useful here. They have a great service when it comes to filing the annual report.
Is Forming an LLC a Good Idea?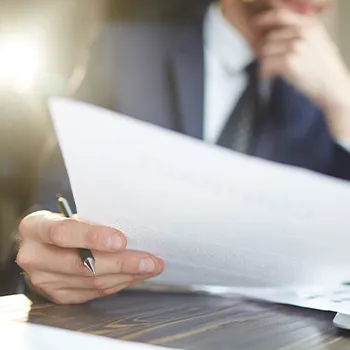 Whether forming an LLC is beneficial depends on your business operation plans.
A limited liability company (LLC) is a business entity that provides personal asset protection for its owners from the company's actions.
An LLC is treated as a sole proprietorship for tax purposes. That means you can use your personal tax identification number (usually an SSN) to file LLC taxes.
However, it would be best if you made sure that sole proprietorship is not already claimed on any of your other accounts. If it is, then you must obtain a Federal Employer Identification Number (EIN).
LLCs shield LLC owners against business debts and claims, but it is important to note that this protection does not extend the same way to members of LLCs who are also employees.
A single person or other entity can own an unlimited number of LLCs, as long as they have separate federal tax ID numbers and no ownership overlap between companies.
This makes it easy for people who already operate multiple businesses from one location (like different subsidiaries) to keep their accounting practices separate while still taking advantage of operating under a single state license instead of several licenses in each state where those companies conduct business.
In practice, however, most small businesses choose just one legal entity for their business.
LLC Formation
To begin an LLC formation, you must choose a name for your LLC. You can use any name as long as it does not infringe upon another company's trademarked product under state law.
There cannot be two companies with identical names within the same state unless they already have their trademarks at this level first.
Before you can form an LLC, you need to reserve a business name that isn't already in use.
Many states require that an LLC name doesn't contain certain words such as "corporation," "incorporated," or the state name. You can find your state's rules for LLC names on its Secretary of State website.
Once you have a business name, you need to file formation paperwork with the secretary of state and pay filing fees. This fee varies from $50-$500, depending on your state.
All limited liability companies have to conform to the state's rules on essential paperwork.
The vital LLC documents include the Articles of Organization, an Operating Agreement, business licenses, EIN, and annual reports in most states [1].
FAQs
Can I File for an LLC on My Own?
You can file for an LLC on your own, but this is not recommended if you don't have enough experience.
How Can I Get a Copy of My LLC Documents?
You can get a copy of LLC documents by contacting the secretary of state in the state where your business is located.
Articles of organization are the main LLC document, and they are always made publicly available.
How Do I Find My LLC Certificate?
To find your LLC certificate, request a certified copy of the Articles of Organization from the Secretary of State. This can be done online, in person, or by mail in most states.
What Are LLC Entity Documents?
LLC entity documents are the same documents needed for setting up a legal business entity.
Primarily, this involves the Articles of Organization or the Certificate of Formation, as it's sometimes called.
What Document Shows Ownership of an LLC?
The ownership of an LLC is clearly outlined in the Operating Agreement and Articles of Organization.
The documents list the complete name, business address, and contact information for each member, in addition to setting out their shared interests in the company.
LLC Paperwork To Keep In Mind
LLC paperwork can be confusing if you are new to the business world.
Seek professional help before making a decision that could have long-term consequences for your company and personal finances.
Hiring ZenBusiness to take over and launch the business for you will also save you time and effort.
Our #1 Recommendation
ZenBusiness
Sign Up To ZenBusiness
References:
1. https://www.corpnet.com/blog/annual-report-list-by-state/