A sticker business is a creative, low-budget side hustle that you can start to earn extra income.
To help you understand how to start a successful sticker business, we joined forces with our business advisors, who have two decades of experience in the entrepreneurship sector.
This article shares detailed guidelines on how to start a sticker business.
Quick Summary
You can launch your sticker business as an LLC, corporation, or sole proprietorship.
It would be best to draft a solid business plan before you start to sell stickers online.
You need a printer, sticker sheet, grip mat, and packaging materials for your sticker business.
---
---
9 Steps To Start a Sticker Business
Follow these nine steps to launch your sticker business.
1. Research and Pick a Niche
The first thing to do before creating stickers and selling them is to research the sticker industry to understand the fundamentals of the business. Once you have an idea of what the business entails, you must pick a specific niche that you'll focus on to stand out from the competition.
After picking the niche for your sticker business, conduct market research and determine your target audience—a group of people who will most probably be fascinated by your stickers.
The sticker market is quite competitive, so you must research your rivals to find any nicks in their product offerings and untapped markets. Instead of concentrating on a large audience, it is better to target a narrow niche.
Later, you'll customize your marketing for this group and have a ready product market.
Also, you should decide which of the following types you'll sell in your sticker shop:
Bumper stickers
Vinyl stickers
Custom stickers
Photo stickers
Die cut stickers
2. Decide on the Entity Type
You must decide the type of business structure for your sticker company.
The ideal option is establishing a sole proprietorship if you're starting a solo business. However, if you're doing business with someone else, you can register as a partnership, corporation, or limited liability company.
After settling on the business structure, you'll start the registration process by submitting your certificate of organization and other formation papers to the secretary of state.
Research to gather all the information needed for the registration processes to avoid issues during the filing.
If you have all the documents, business registration may take several days, depending on the state.
3. Choose a Business Model
Your company model governs your production and distribution procedures. Your scalability is impacted by this approach, which influences your production costs and labor.
Here are the business models you can venture into when you start a sticker business.
Manufacturing Your Own Stickers
You have full creative control over the printing and design processes when manufacturing the stickers. You design the graphics, print them, cut the stickers, and send them to the client.
However, this custom sticker printing model requires a lot of labor and has the greatest upfront price.
Wholesale
When you purchase custom stickers in large quantities and mail them out yourself, you are wholesaling. As a small business owner, the benefit of buying in large quantities is that you frequently get a significant discount, which decreases the price per unit. 
The only issue with this kind of business model is that you must make an initial investment and keep the inventory.
Dropshipping
The simplest approach to get started with little initial money is through dropshipping.
With dropshipping, you don't need to keep inventory or pay for stickers in advance. Instead, you market the design from your provider online.
When a consumer buys anything, you place an order with a supplier, and they send it right away to your buyer's address. In essence, you serve as the intermediary in the transaction.
Dropshipping has the drawback of removing you from quality control and shipping, which might result in a bad client experience.
To counter such hiccups, we recommend working with qualified suppliers to guarantee top-notch sticker quality in a dropshipping approach.
Private Labeling
When you use private labeling, a provider produces stickers with your logo. The rest is up to you, such as branding your stickers, packaging, and promotional items.
Private labeling, however, needs more money upfront and may not be the best business model for a small business owner with little capital.
Print on Demand (POD)
POD allows you more control than dropshipping. You create the stickers and request printing and shipping from the POD service or supplier.
You need to upload the designs and concentrate on marketing. Your POD service will handle all elements of production and order fulfillment.
4. Create a Business Plan
Creating a business plan is vital to secure finance for your sticker venture.
Writing a business plan will help you define your company, pinpoint your target market, and develop winning business strategies [1].
You should include the following in your sticker company's business plan:
A business overview comprising a broad description of your firm, stickers, and financial predictions.
A description of your target market and the items you will offer, whether bumper stickers, vinyl stickers, or die-cut stickers.
Your overall marketing strategy.
Operational strategy (includes the daily operations of the business).
5. Obtain Sticker Business License and Permits
Before you start selling stickers, you must obtain the correct licenses to operate legally. But these business licenses vary depending on the jurisdiction you're transacting in.
Therefore, you should visit the official federal and state websites to check the type of license you're required to apply for your sticker business.
Additionally, you can visit the local government offices in your area to inquire about municipal business permits and apply as needed.
6. Set-up Financial Accounts
Once you have your licenses and have registered your LLC or company for your new business, the next step is to set up financial accounts for the entity.
Opening a business bank account is a great way to separate your sales and personal income. You must apply for an Employer Identification Number before opening the account [2].
Additionally, you'll need to set up a bookkeeping system to manage your funds and weigh the company's profitability. You can use different web-based accounting solutions like QuickBooks.
We also recommend engaging an accounting specialist if you don't have any experience with basic accounting, especially in the beginning.
Accuracy is essential when it comes to balancing business accounts since there might be serious repercussions for filing the wrong tax forms.
Another key aspect of your sticker business's financial sector is deciding how much you want to charge for the products. Decide if you want to charge a flat rate for all stickers or set different rates for different sticker sizes and designs.
To add to that, include the cost of shipping to get the final price. If you're unclear about your pricing strategy, you might compare it to your rivals in the same market.
7. Buy the Supplies
Before you create stickers for your own online store, you must have the right equipment and supplies for the job.
Here are the tools and materials you need to make and sell stickers:
Printer

: You can print stickers at home with an inkjet printer. When buying a printer, ensure it prints in multiple colors, not traditional black and white. A good quality printer costs between $100-$1000; buy what fits your budget.

Sticker sheets:

To prevent sticker paper jams, you'll need to purchase premium sticker sheets that work with well-known printers. Note that a package's finishing, sticker type, size, and quantity all affect how much a sheet costs.

Cutting machine:

You need a cutting machine to remove stickers from the sheets. Invest in a premium cutting machine that will serve you for years on end.

Grip mat:

During cutting, mats or grip mats hold sticker sheets in place. Usually, these mats come with cutting equipment, but you can purchase them separately for as low as $8.

Packaging materials:

You will require packing materials to deliver the stickers. You'll need envelopes for each order, depending on your selected shipping option. You may also consider marketing items like thermal label rolls to advertise your company further.
8. Create Sticker Designs
Another thing to consider before you start selling stickers is where you'll get the designs for your product concept.
Designing your stickers is an option if you're creative. To design your stickers, you can utilize design tools like free Canva or the Pro version and go for designs that aren't protected by copyright. Ensure that the design you're borrowing is permitted for commercial use.
The sticker designs you make with Canva can even be text-based, utilizing a variety of fonts and colors.
If you don't feel confident developing design concepts for your custom sticker business, you might engage a freelance graphic designer to accomplish it.
Freelance designers charge differently for their services depending on their experience and the type of design you need.
You should also decide the material and finishes you'll use for your stickers as they affect the texture and appearance of the stickers.
Before choosing a finish for your stickers, you might want to test a few alternative options and see what matches your product.
Here are the popular alternatives for sticker finishes:
Vinyl or glossy paper
Matte
Holographic
Mirrored
Holographic glitter
Clear
Prismatic
9. Market the Brand Identity
Before you launch any marketing strategies, you must develop your sticker business brand.
Your company's beliefs, how you convey the goods or services you provide, and the feelings you want customers to have from using your products or services all contribute to your brand recognition.
When considering how to launch your sticker shop before you start printing stickers, write out the essential principles of your online business and the message you want to convey to your target audience.
Before you begin selling stickers online, you should also develop an effective marketing plan that will determine how well your store does in terms of selling stickers.
This is how you will market your items to your target audience. You can boost the sales of your sticker designs through digital marketing.
"As a small company owner, strive to promote your brand in a pleasant and non-intrusive way by writing entertaining and instructive pieces."
- Esther Strauss, Business Strategist
Rely on social media's ability and create business accounts for your own sticker shop or brand on several platforms; pick the ones that make the most sense for you and your brand.
If you sell stickers online, be constant in your publishing, but refrain from producing only promotional content.
FAQs
How Much Does It Cost To Start a Sticker Business?
It costs roughly $100 to $5000 to start a sticker business. Ideally, the startup capital depends on the size of the business and the cost of your resources.
How Much Can You Earn From a Sticker Business?
You can earn over $100 000 a year from a sticker business. On average, a sticker sells at $3-$8, and the overall business has an 80% profit margin.
Is Selling Digital Stickers Profitable?
Yes, selling digital stickers is profitable. However, your profit depends on your pricing model, the number of stickers sold, the sticker marketing plan, and the customer base.
Do You Need Professional Help Starting Your Sticker Business?
Venturing into a sticker business can be a difficult endeavor with the stiff competition in the market.
If you want to launch your own sticker business properly and set yourself up for success, consider engaging a professional service like ZenBusiness.
ZenBusiness is a reputable business service provider with all the features you need to launch and run a successful vinyl sticker business.
They offer low-cost business registration, fast filing, compliance alerts, and other expert services to keep your business running correctly.
Our #1 Recommendation
ZenBusiness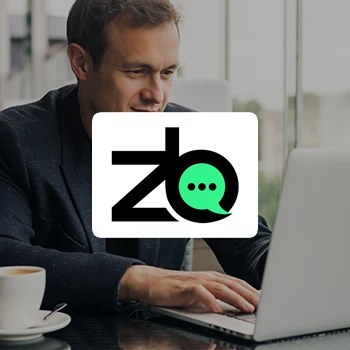 Pros
Different LLC formation services available
Stress-free compliance
Excellent user reviews
Quick registration process
Affordable service packages
Get the BEST PRICE until the end of October
Cons
The brand isn't well known
---
References:
https://hbr.org/1985/05/how-to-write-a-winning-business-plan#
https://www.sba.gov/blog/what-ein-why-it-important