How to Look Up an LLC in Tennessee? (A Complete Guide)
To find an available name for your intended limited liability company in Tennessee, or to simply search for an existing company, you can conduct a Tennessee business entity search.
Having been a business consultant for over a decade, I gained considerable experience addressing the concerns of clients regarding limited liability companies and other forms of business entities.
After thorough research on the topic and collaboration with legal advisors, I'll provide you with the steps on how you could look up a Tennessee LLC and tips on getting the most accurate information.
Quick Summary
To look up an LLC in Tennessee, you can visit the Tennessee Secretary of State website and use the Tennessee business entity search tool.
You can search by business name or control number.
You will gain access to basic information about the company. 
---
---
How Do I Find an LLC in Tennessee?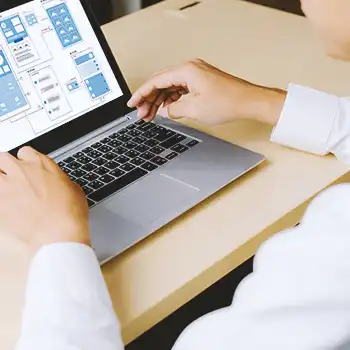 You can find an LLC in Tennessee by conducting a business search. The Tennessee Secretary of State has an online database that contains all registered companies in the state [1].
You can search for a business entity by following these steps:
Visit the

Tennessee Secretary of State website

.

Locate the search bar on the website.

Type in the business entity's name or control number in the search bar.

Apply the filter to display only active registered business entities in Tennessee.

Access basic information about the Tennessee LLC including its formation date and Tennessee registered agent.
LLC Search Options

LLC search options can be accessed on the Tennessee Secretary of State website. You can look up an LLC by business name or control number.
1. Search By Business Name
If you know the business name, simply enter it into the search bar. If you are unsure or do not have the complete name, you can opt for "starts with" or "contains".
After entering the information, a list of registered entities in the state will appear. Click on any of the results to view more detailed information about the LLC.
2. Search By Control Number
If you don't know the business title, you can still perform a search by using the control number – a unique identifier assigned to all registered companies in the state.
Enter the information in the designated field and click on "search". A list of registered business entities in the state associated with the control number will be displayed.
Each result will include the business name, control number, entity type, and founding date. You can click on any of the results to view more detailed information about the LLC.
Information for Tennessee LLC Look Up
The information is available when you conduct a business search consisting of pertinent details regarding the company.
The business control number, entity type, and business name are the first things you'll encounter on the Tennessee Secretary of State website.
The date of formation and the current LLC's status can be viewed, as well as the principal office, mailing address, and how the company is managed.
When you click on the control number of the existing business, you will find additional information.
You will be able to see all the LLC annual reports the business owner has filed, as well as the registered agent of the LLC – the person or business authorized to accept legal documents on the LLC's behalf.
Naming Guidelines for Limited Liability Companies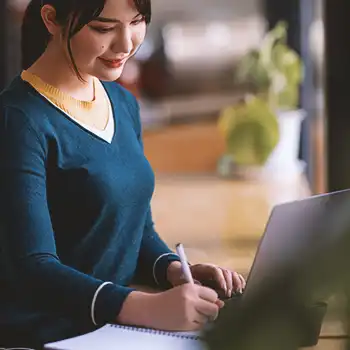 There are Tennessee naming guidelines for limited liability companies that should be complied with for your business name to be approved and registered.
You can use the Tennessee Secretary of State website to look up LLCs and check name availability. If it is available, you can reserve it for 120 days by filling out and submitting a name reservation application form.
The following guidelines will help you pick an appropriate name for your business entity:
A limited liability company name must contain the words "Limited Liability Company" or the abbreviations "LLC" or "L.L.C."
The name cannot be misleading and cannot be too similar to the name of another business entity or government agency.

Do not use government agency terms like "Federal," "Treasury" or "Secret Service" in your LLC name.
When choosing a name for your LLC, you should consider whether you want to use a trading name.
A trade name is used for business purposes but differs from the LLC's legal name. For example, if your LLC's legal name is "John Smith, LLC," you might do business as "Smith Construction."
Related Articles:
FAQs
Do You Have to Pay for LLC Every Year in Tennessee?
You have to pay for LLC every year in Tennessee. These include business tax and annual report fees.
Do I Need a Business Bank Account for My Tenneessee LLC?
You need a bank account for your Tennessee LLC. Although the state does not require one, you should keep track of your business spending and revenue.
By keeping corporate funds separate from personal funds, business banking helps reduce personal liability.
Looking Up an LLC in Tennessee
Looking up an LLC in Tennessee will allow you to determine if your desired business name is available. Alternatively, the search enables you to verify the existence, legal status, standing, and structure of the entity you intend to do business with.
The Tennessee Secretary of State's website is an excellent resource for businesses in the state. You can find information about starting an LLC in Tennessee, registering your company, and maintaining the business.
If you have any questions about the process, leave a comment below. We will be happy to help.
---
References:
https://tnbear.tn.gov/Ecommerce/FilingSearch.aspx